Wipeout Bar & Grill
When we were in San Francisco our hotel was within walking distance of the Pier and we took advantage of that daily. There are so many different shops and eateries on Pier 39 that everyone can find something they like.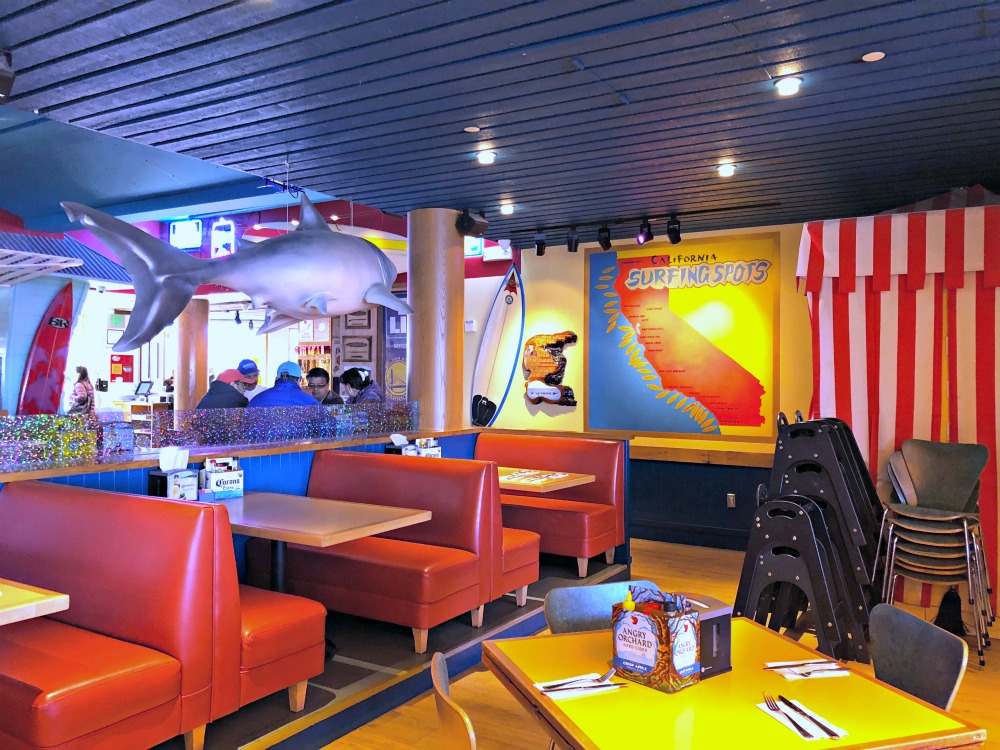 After a day of exploring we were starving and made our way to Wipeout Bar & Grill. I loved the bright and happy vibe we felt as soon as we entered. It was so fun and upbeat.
Wipeout Bar & Grill opened on PIER 39 in 2005, shortly after the Simmons Family (Scooter, Nancy and their children) explored the California coast in search of the best surf food and beach shacks. The family drew on this experience to create yet another one of their winning concepts, which is reminiscent of the classic beach restaurants they visited. Today, Wipeout Bar & Grill is the San Francisco Bay Area's wildly-popular surfing restaurant. With the wide-open patio and outdoor bar, roaring fire pit, celebrity-signed surfboards, and world-famous beach signs, Wipeout Bar & Grill is San Francisco's killer hangout spot.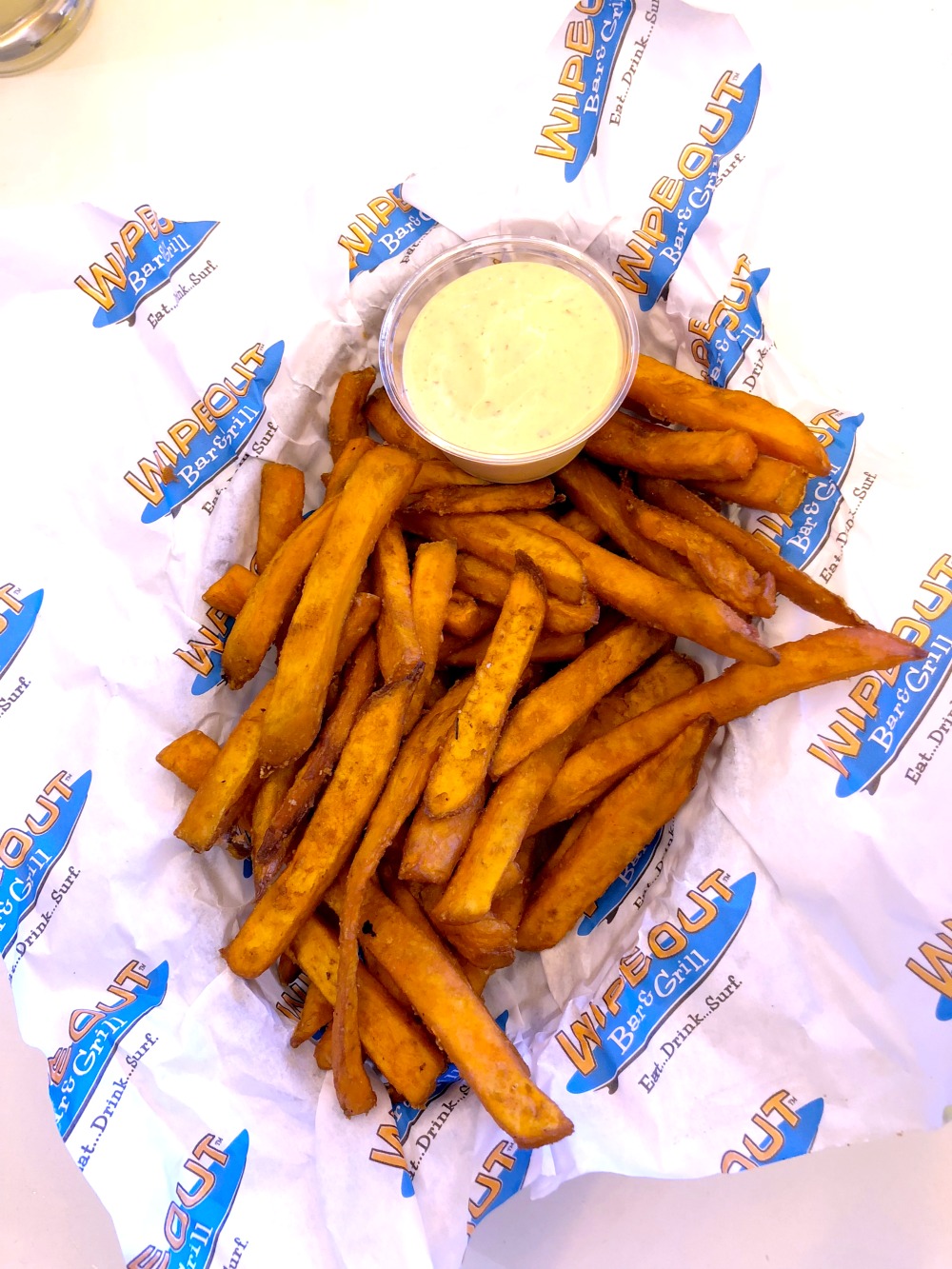 We started with the sweet potato fries. They were really especially good when dipped into the chipotle ranch dip.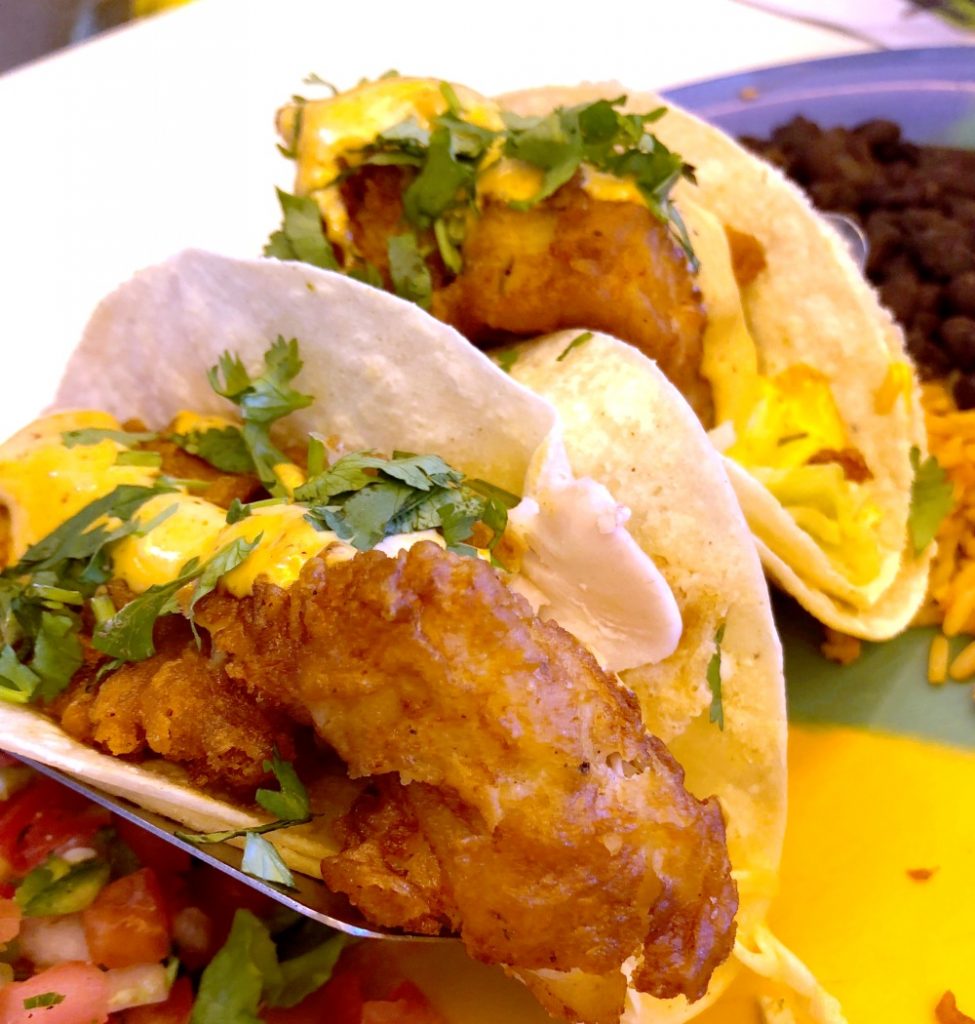 My sister ordered the Baja Fish Tacos (Battered Pacific Cod, jalapeno slaw, chipotle aioli, and pico de gallo).  She thought it was fresh and delicious. I had a bite and would agree.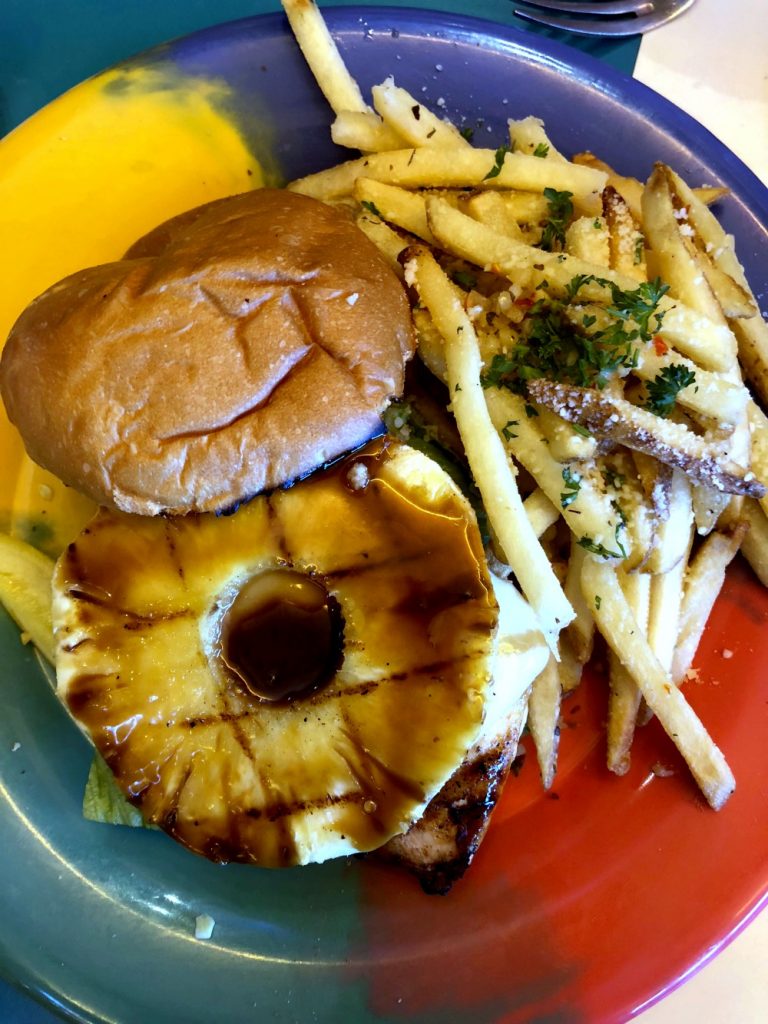 I went with the Teriyaki Pineapple Chicken sandwich and was rather disappointed.  The flavor was good, but the chicken was really dry and tough.  I chose the Gnarly Garlic Fries (fresh garlic, olive oil, herbs, parmesan cheese) and they were fantastic.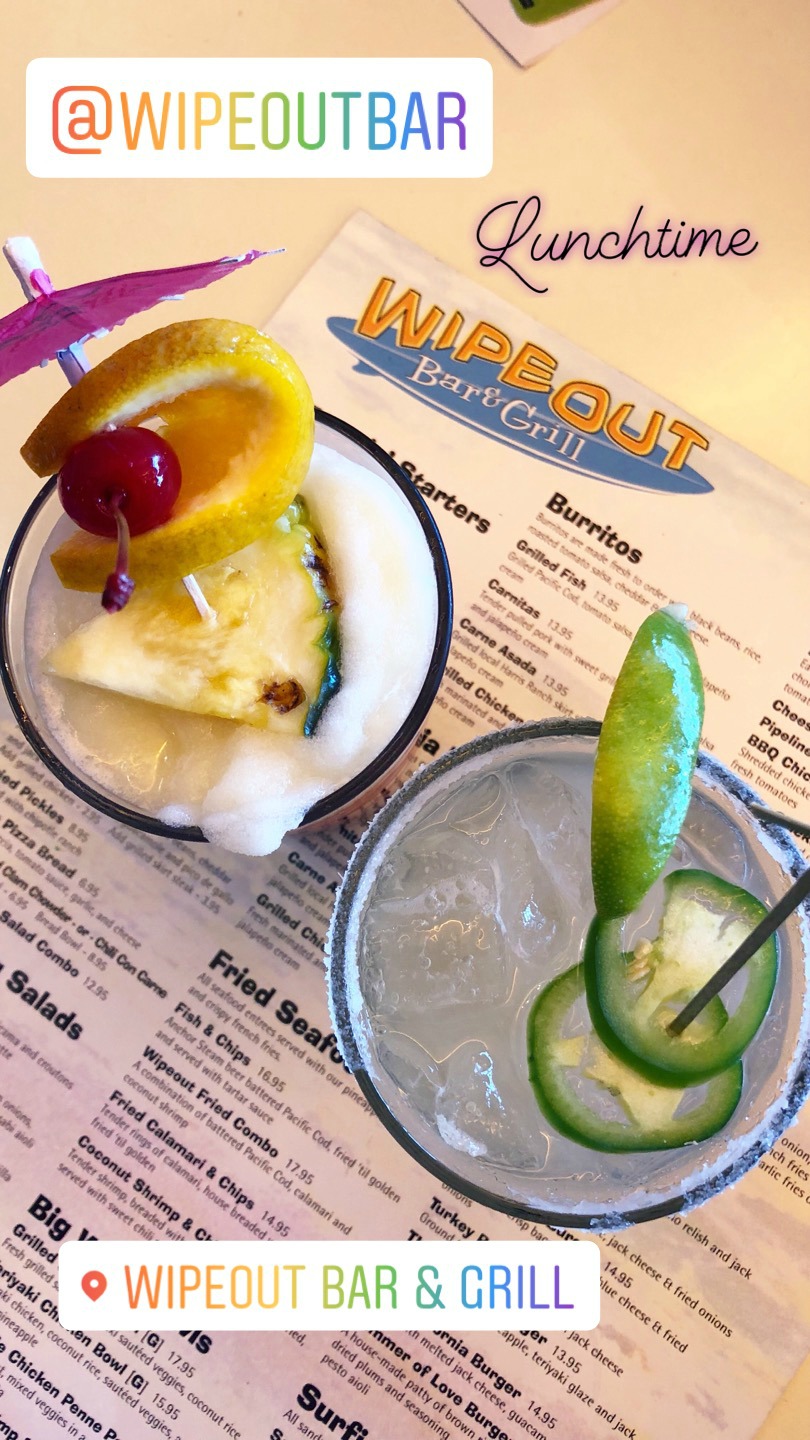 The best part of the whole meal was the drinks.  My sister went with the Jalapeno Patron Margarita (jalapeno infused Patron Barrel Select Reposado Tequila, Citronge orange liqueur, fresh lime and organic agave nectar).  It had just the perfect amount of kick after you took a sip.
I went with the Shark Bite (Rum, creme de banana, Bacardi Pina Colada mix, blended and poured over a strawberry wave).  It was really refreshing and very tasty.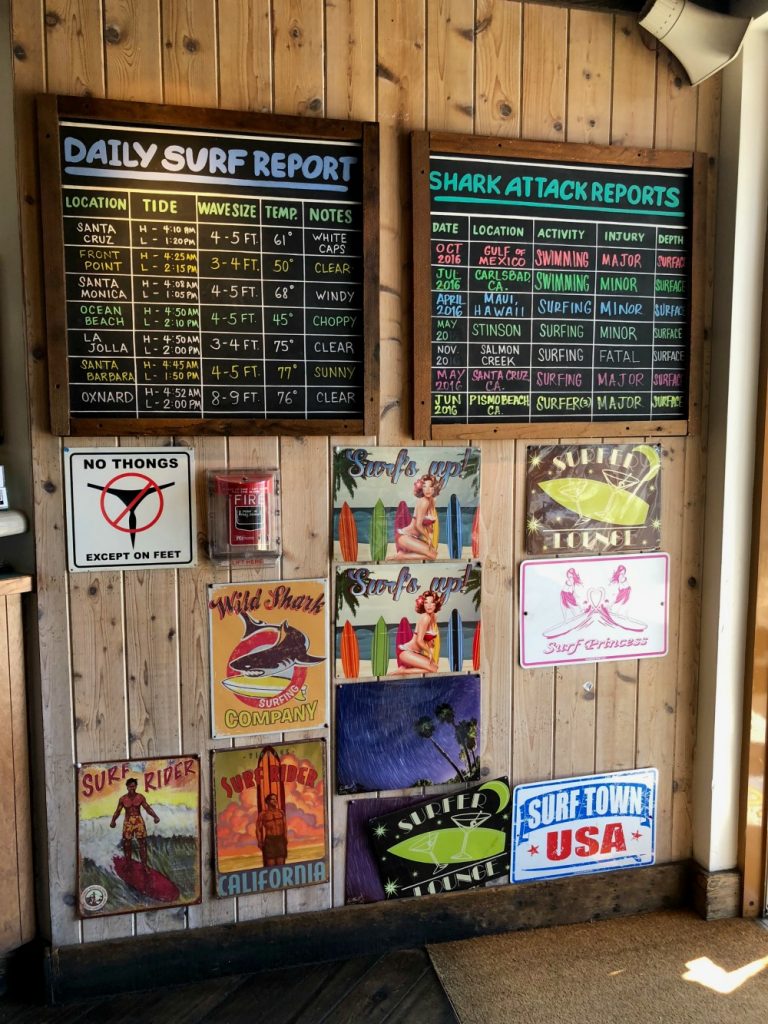 Despite my disappointing sandwich I would totally give them another try. It was a really fun hang out and we enjoyed ourselves.
Connect with them: