White Chicken Enchilada Soup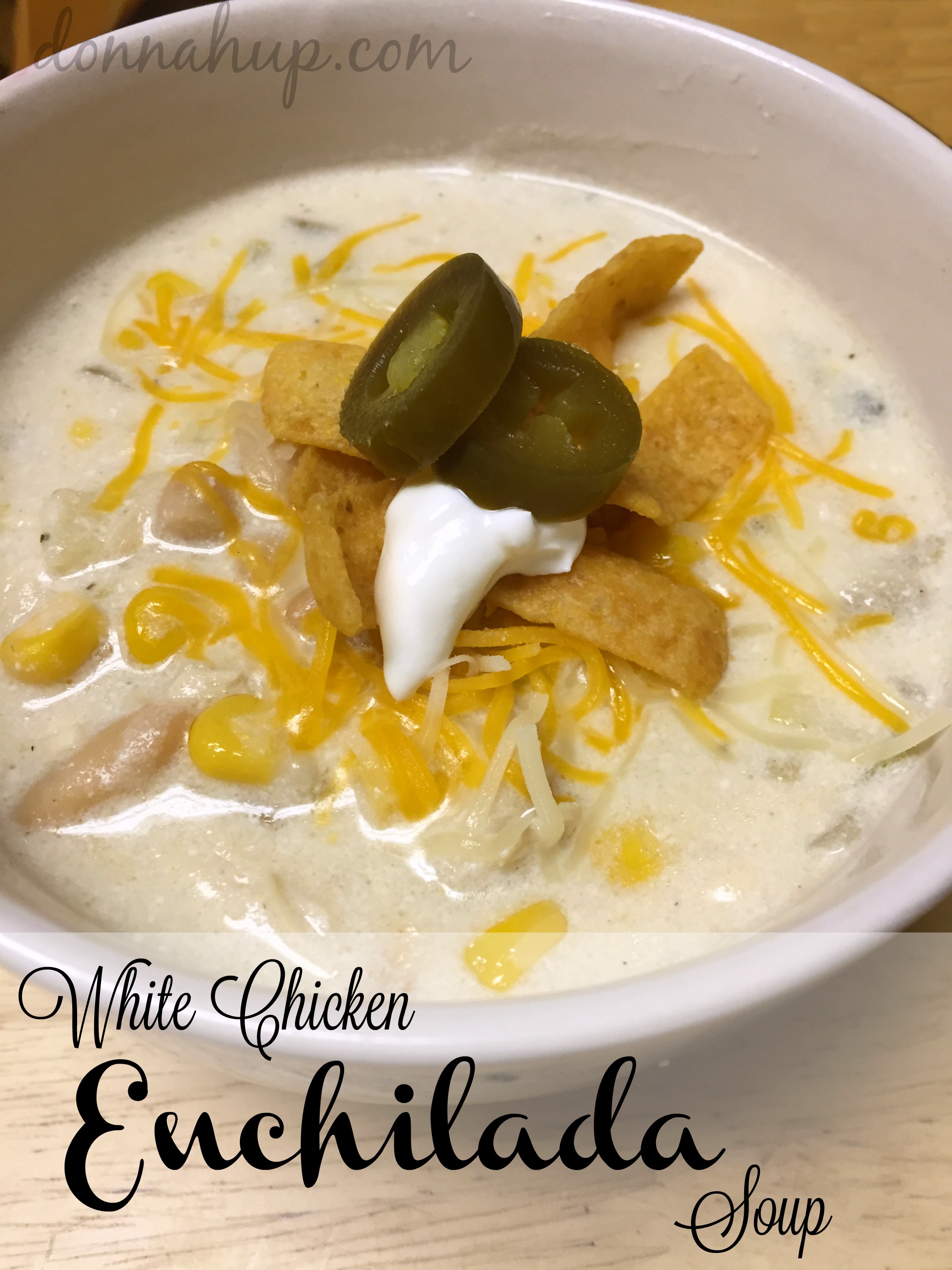 I love a really good bowl of hot soup, but I especially love a bowl of hot soup on a super cold day. When the forecast called for wind chills up to 40 below zero I decided that soup was definitely on the menu for dinner.  I had a few frozen chicken breasts in the freezer and decided on something with some spice.  After thawing the chicken I poached them and shredded them and set the aside.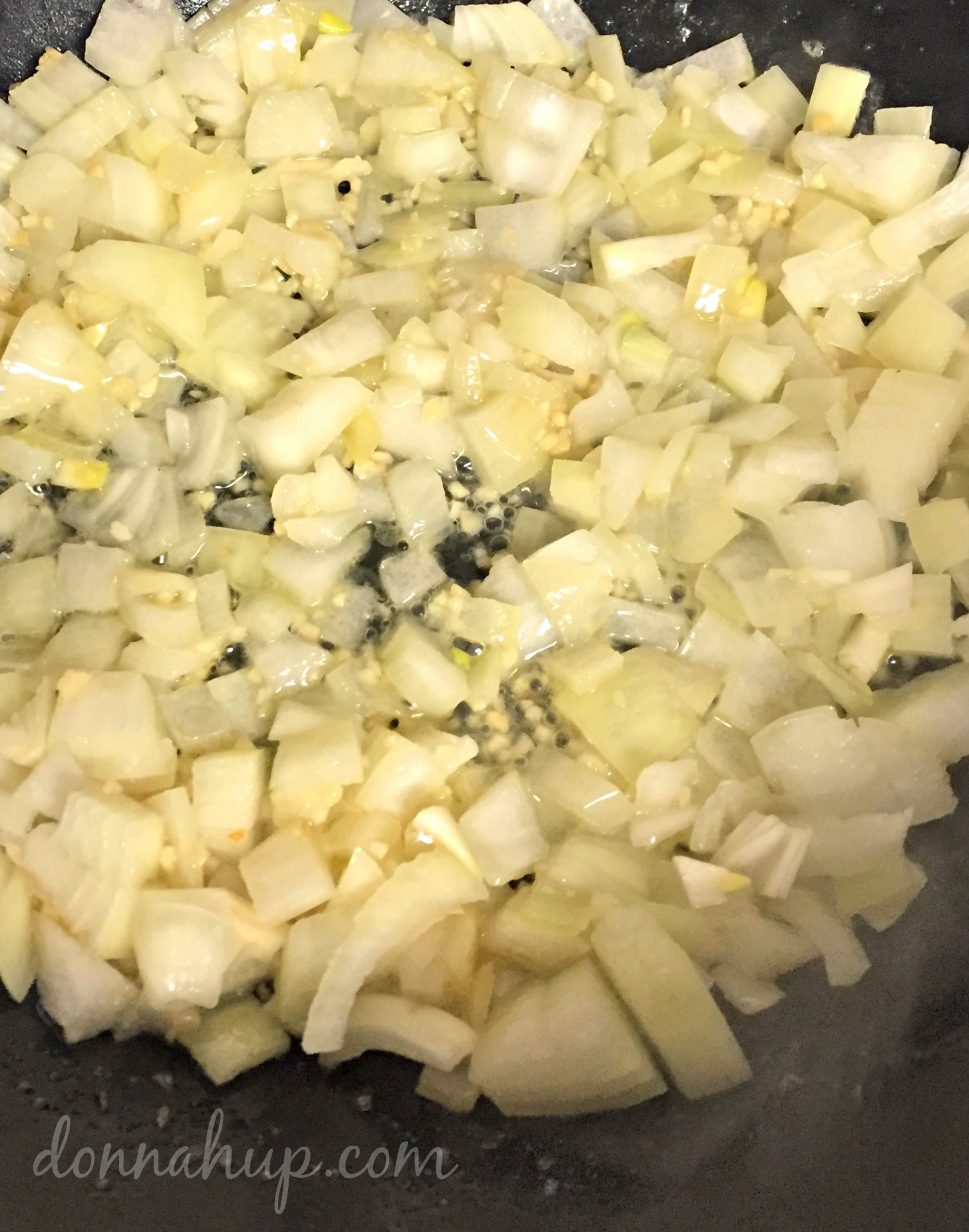 For the soup I started with a big pan (I used my wok). I melted butter and added onions and garlic cooking them until the onions were translucent.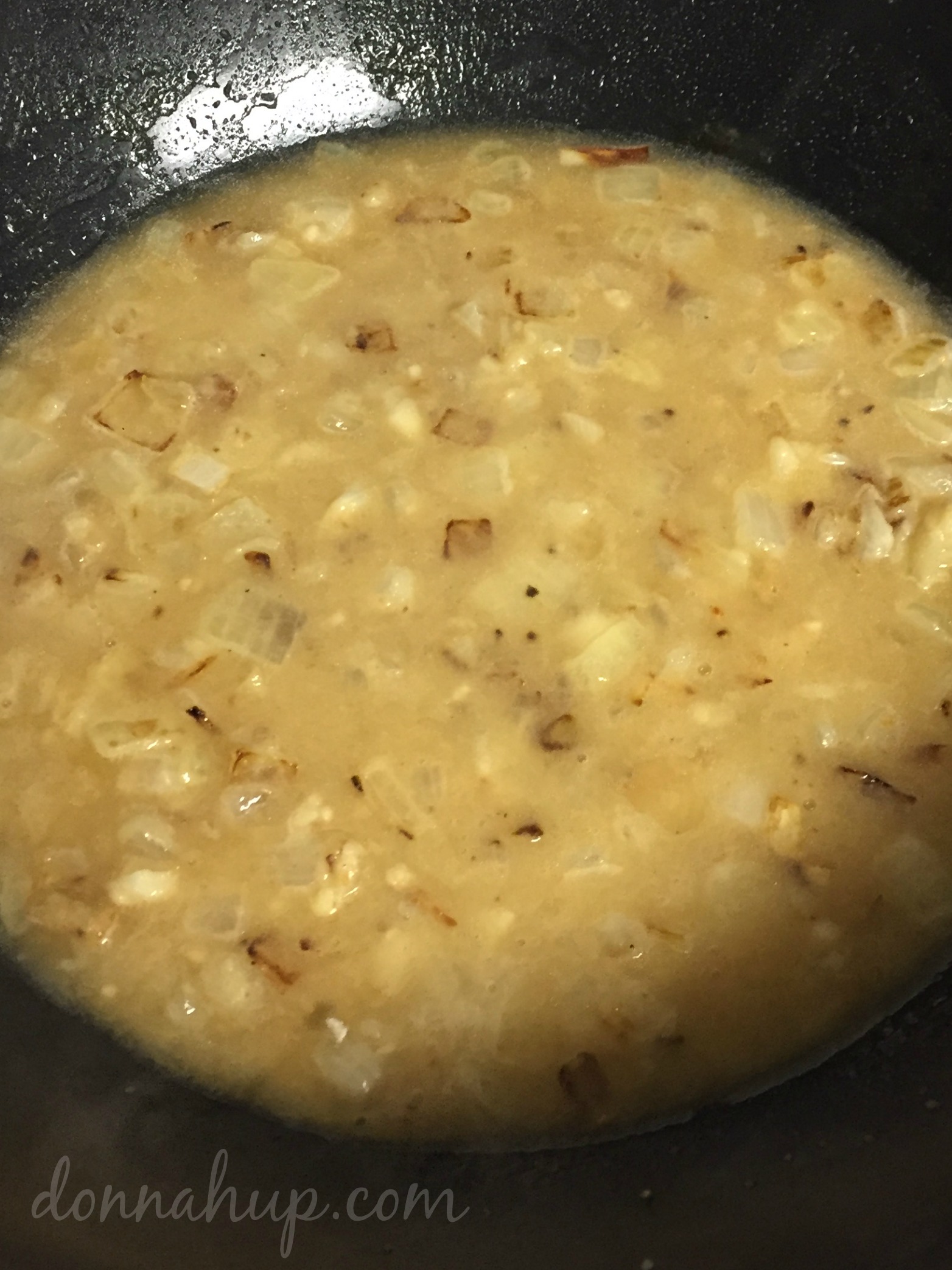 After that I added some gluten free flour and chicken broth and stirred it real well. I think added milk, cumin, coriander, and jalapeños. I whisked them together and let it thicken.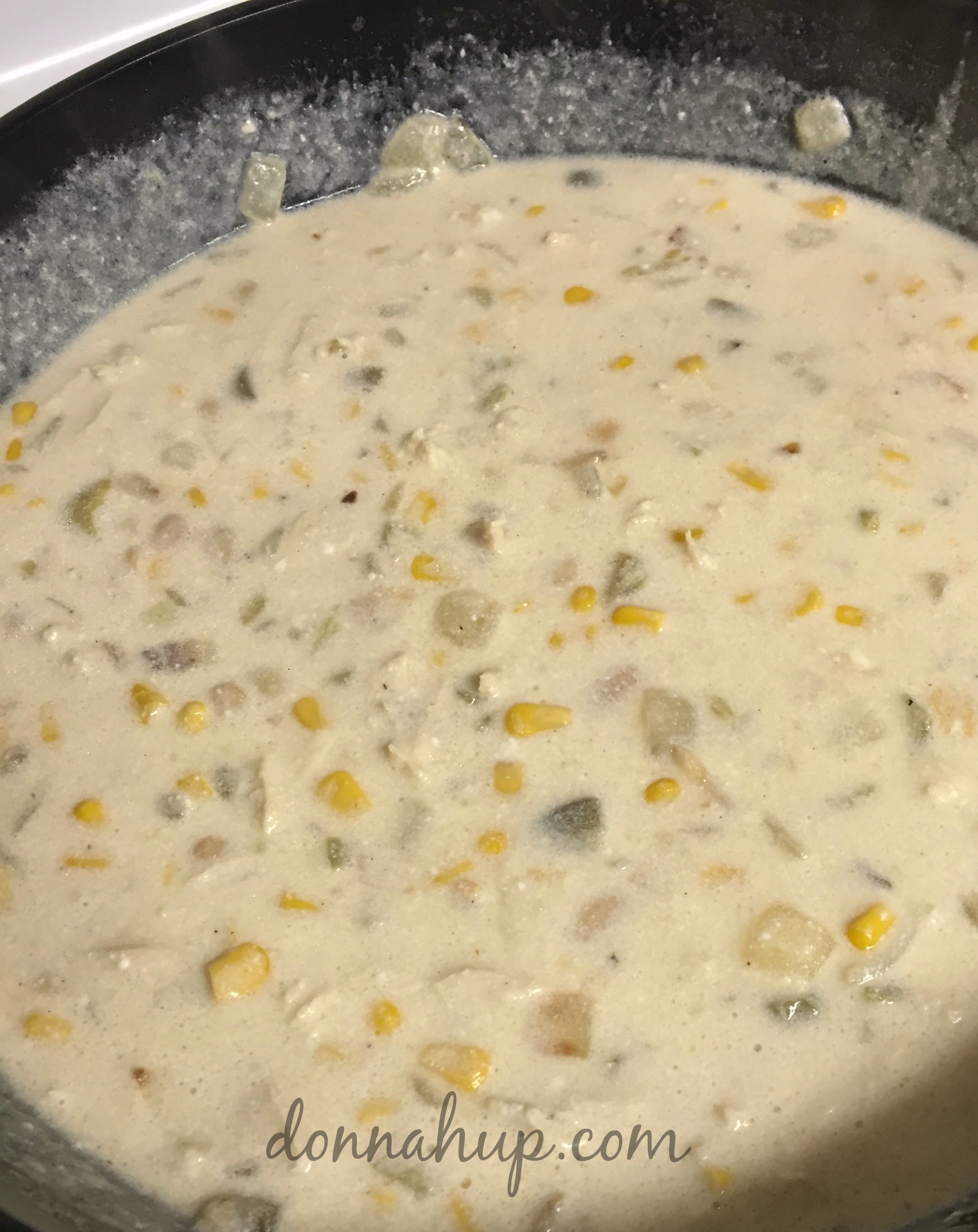 I then added sour cream, corn, white beans and shredded chicken and cooked it a little longer. The house smelled so good.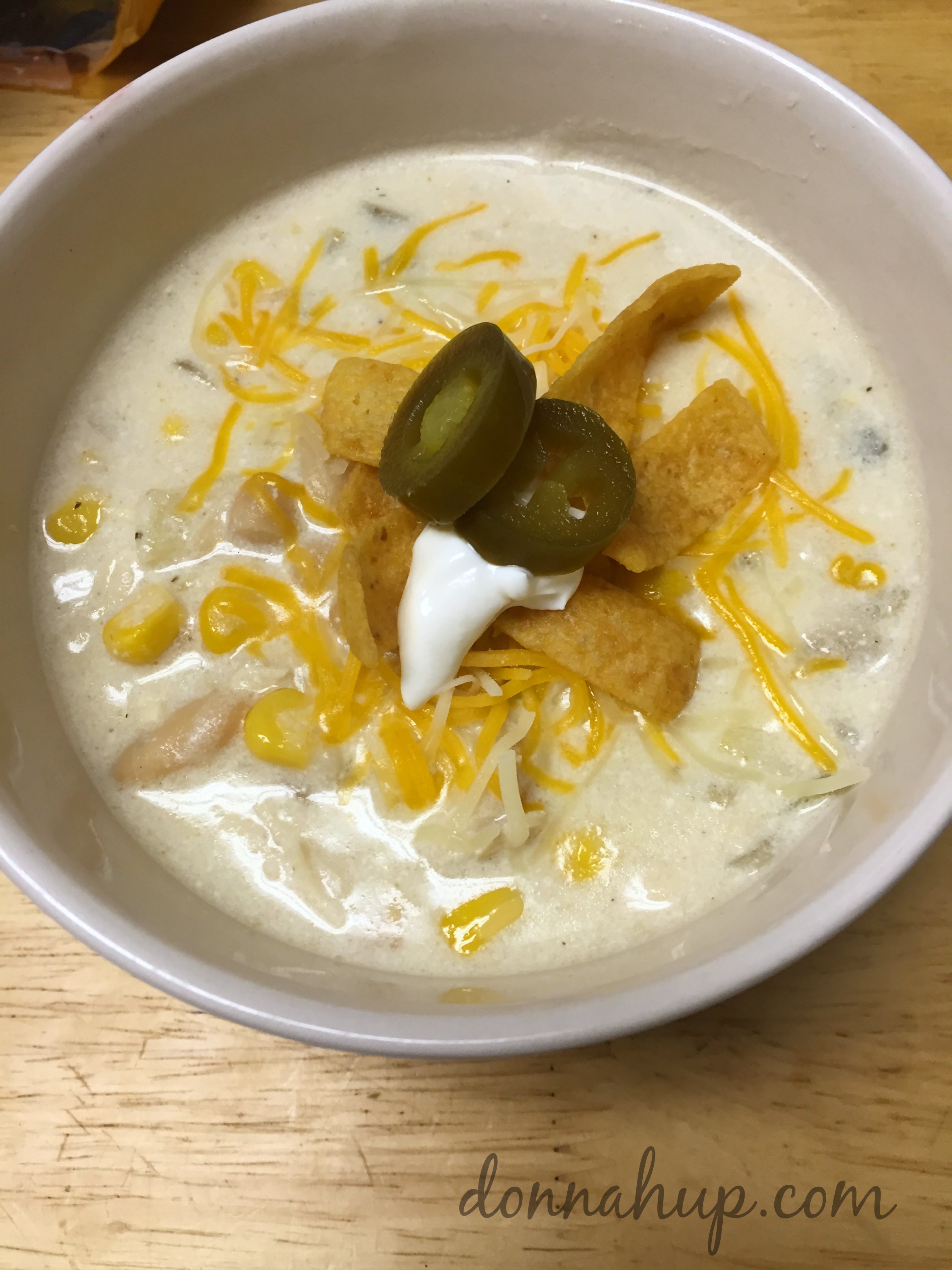 I served it up while it was hot and topped it with shredded cheese, Fritos, sour cream, and jalapeños.  I was so glad that we had enough for lunch the next day.
This is definitely a keeper that we'll be making again this winter.
Do you have a soup that you like to eat when it's cold?