What a Truckers Day Looks Like
#TruckerTuesdays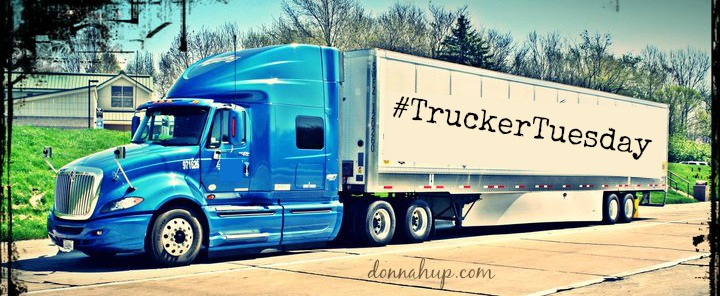 Growing up I had a different idea of what I wanted to do every week. One week I wanted to be a doctor, then a teacher, then a movie star, then a movie star – you get the idea.  I even went to college and got a degree in Chemistry and still had no idea what I wanted to do when "I grew up".
I graduated with a degree in Chemistry and even worked a bit at a Science and Dinosaur museum. I never really wanted or enjoyed a 9 to 5 job. My mom used to say I didn't just live outside the box, but miles away from the box.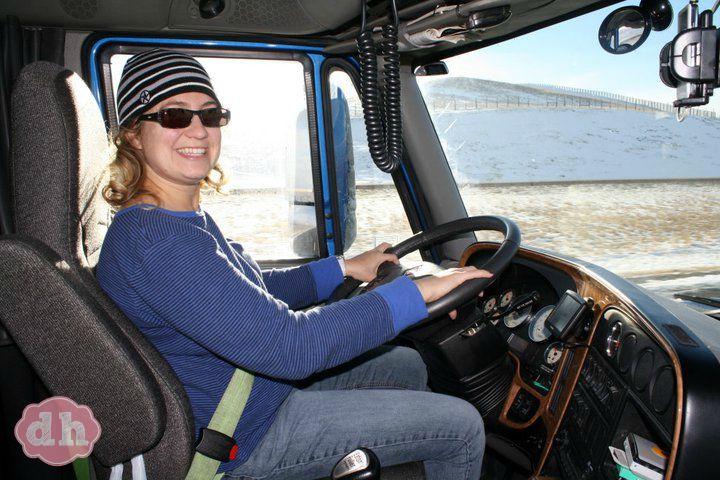 When my husband suggested that we learn to drive a semi I was intrigued.  I am so glad I learned with him and took the adventure. It's also the whole reason I started blogging too which is something else I love to do.
So, what does a truck driver's day look like? I'm so glad you asked 🙂
The start of day really depends on what time you're picking up a load or dropping it off. When Myles and I team drove we split the day in half, but if you're a solo driver your day depends on your loads.
Basically we go to pick it up a load and then we deliver across the state or the country.  There are laws and restrictions to how much work and driving you can do in a day.
You can drive up to 11 hours in a 14 hour work day. You also have to take a 10 hour break in between shifts. This ensures you're well rested when you drive.
You also stop along the way for fuel, food, and bathroom breaks. What's great is if you have extra time along your route you can stop and see the sites or visit family.
Do you have any questions about what goes on in a trucker's day?
Safe travels!