A Fun Day at Market 124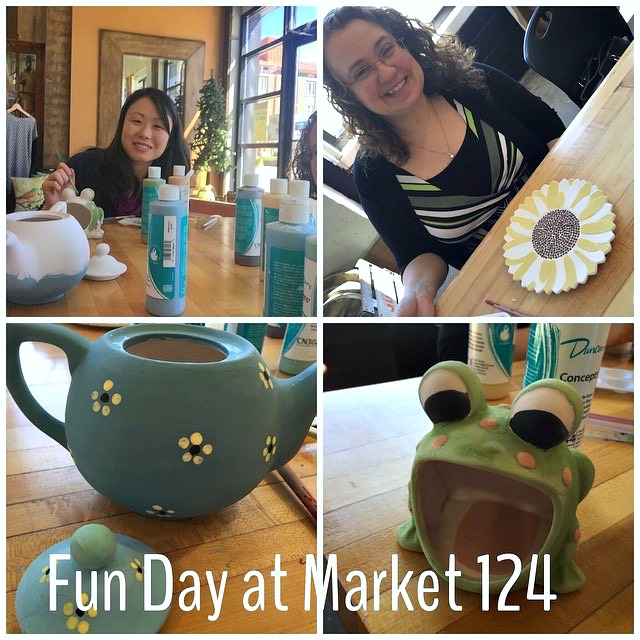 There was this one time someone actually thought that Beth Ann was Jeni and my Mom.  We've taken that assumption and ran with it. Okay, so maybe we raced off with it very fast and very far.
We do things like taking family pictures. We call Beth Ann "mom" and her husband "dad".  Jeni and I have even decided we're long lost biological twins. We've recently taken it a step further and told people we were conjoined at birth.  Mom even has a hard time telling us apart because we look so identical, but I digress.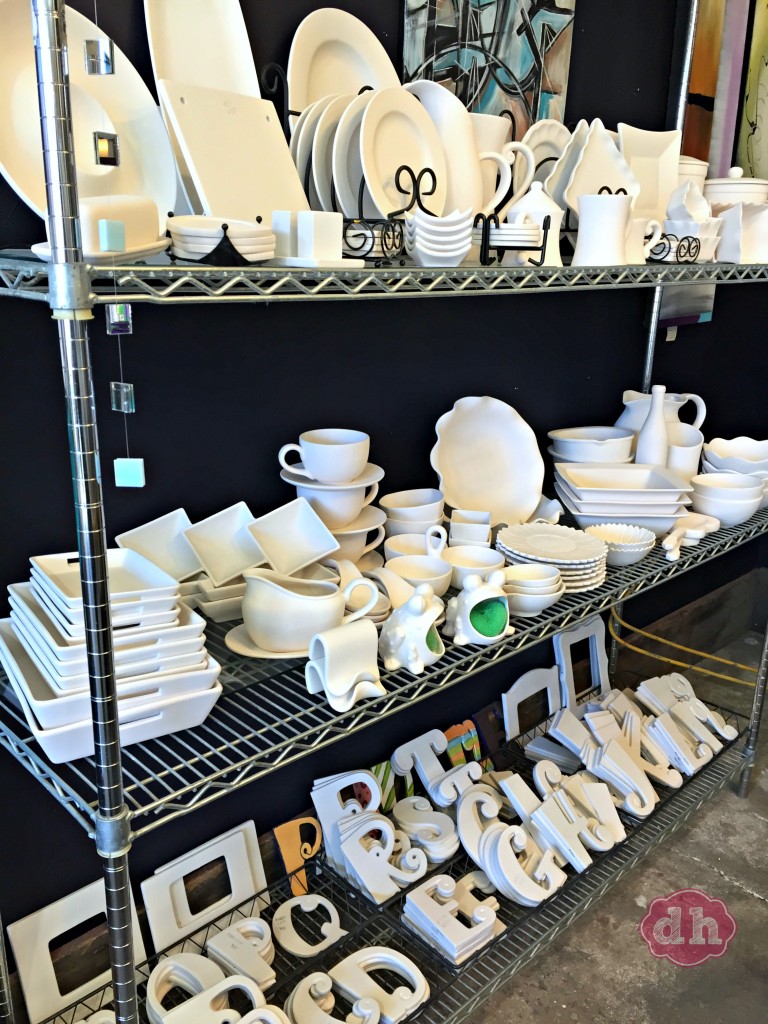 For my birthday this year, "Mom" took us to Market 124 for a day of pottery painting. I love spending time at Market 124 and usually always spend money. They have the coolest knick knacks, decorations, house wares, jewelry, t-shirts, and more.   I've been there for painting glasses, but this was my first time painting pottery. First you choose what you want to paint.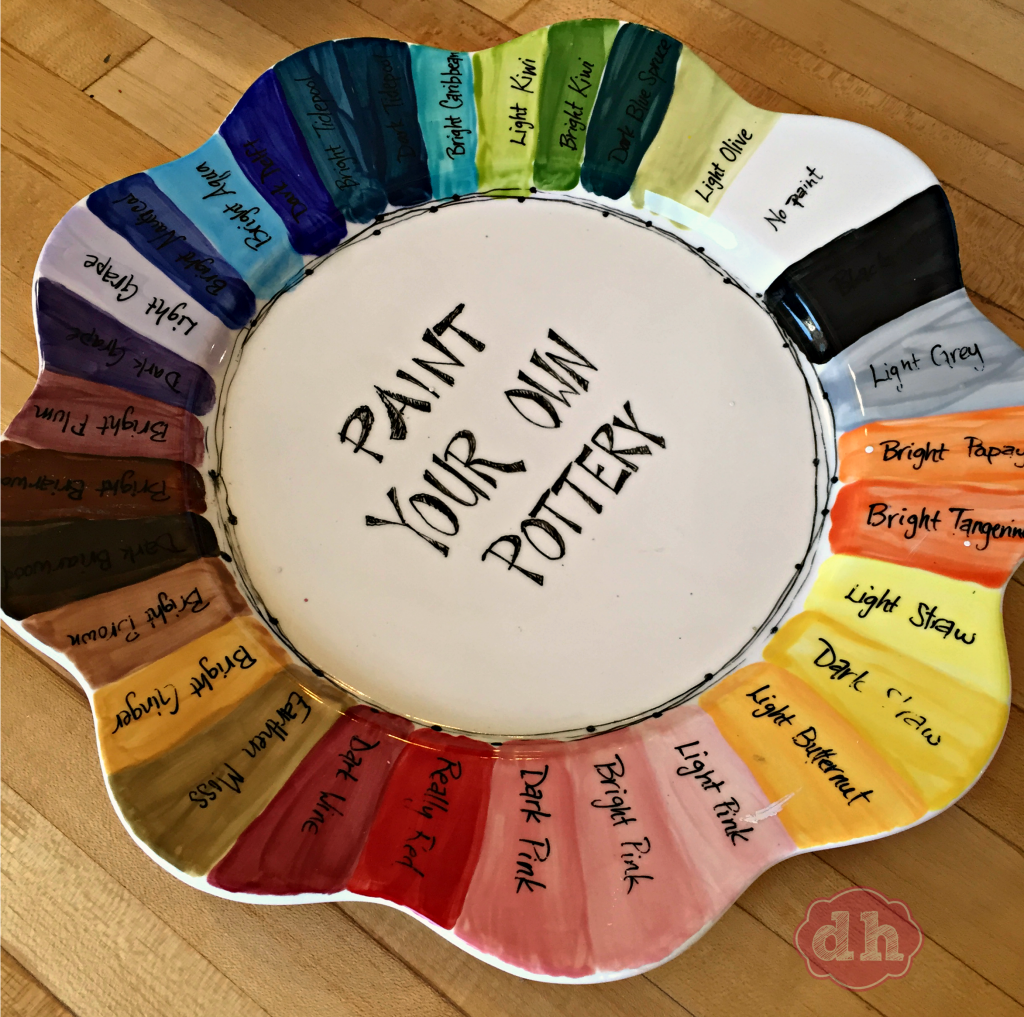 Then you choose your paints.  The paints do look different when fired so this handy plate shows you what they'll look like.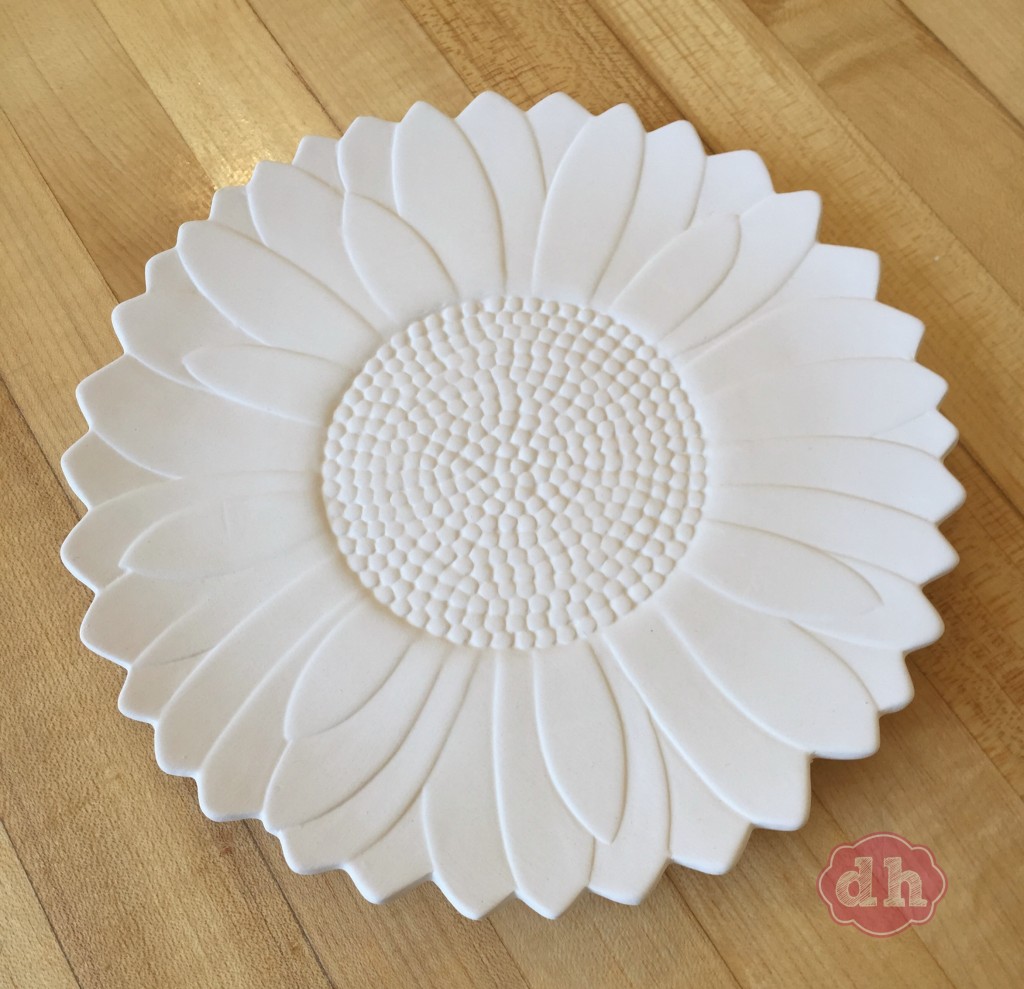 I chose a sunflower. Sunflowers remind me of sunshine and my sister (younger sister that lives in FL) both which make me happy.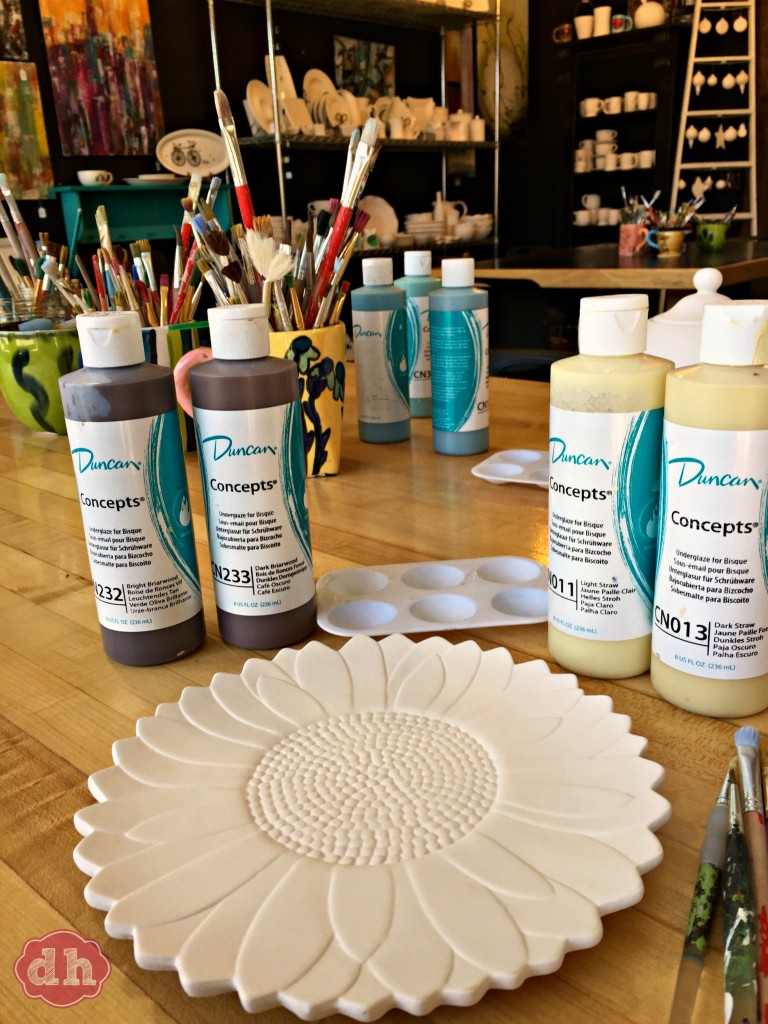 I gathered all my supplies to start and I was ready. I love that it's laid back. They have an area where you can sit and paint at your own pace. No one is rushing you. I loved that because we could all talk while we were painting too.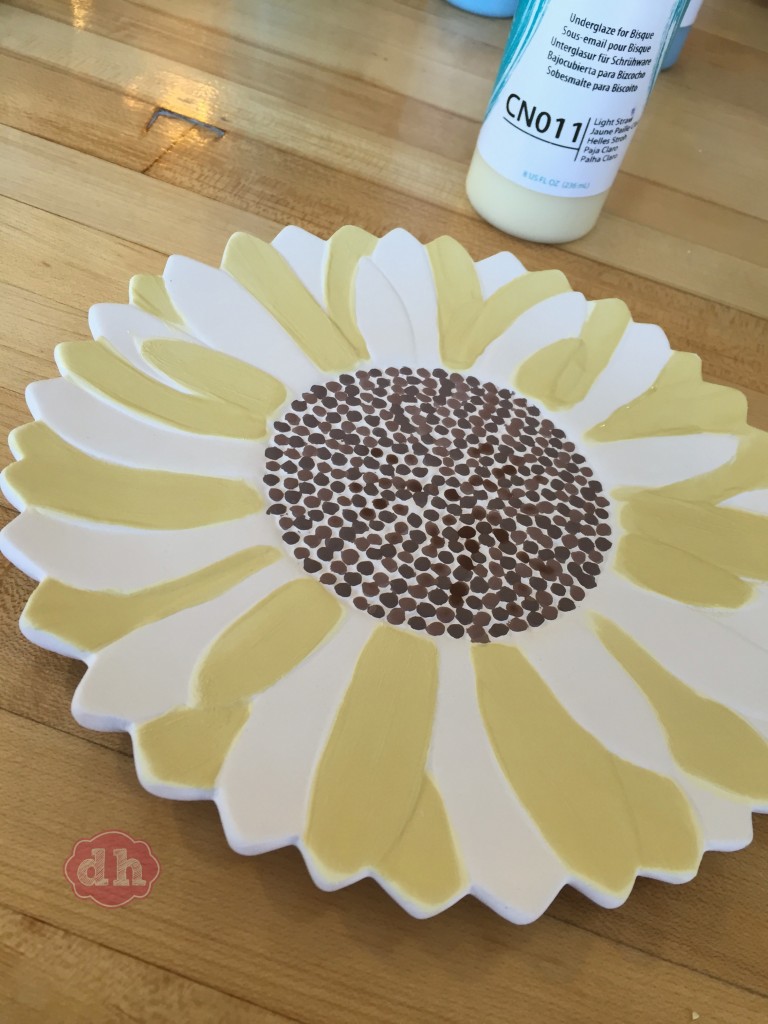 One thing that surprised me was how much paint I needed. The pottery just drank it in so I had to give it 3 thick coats.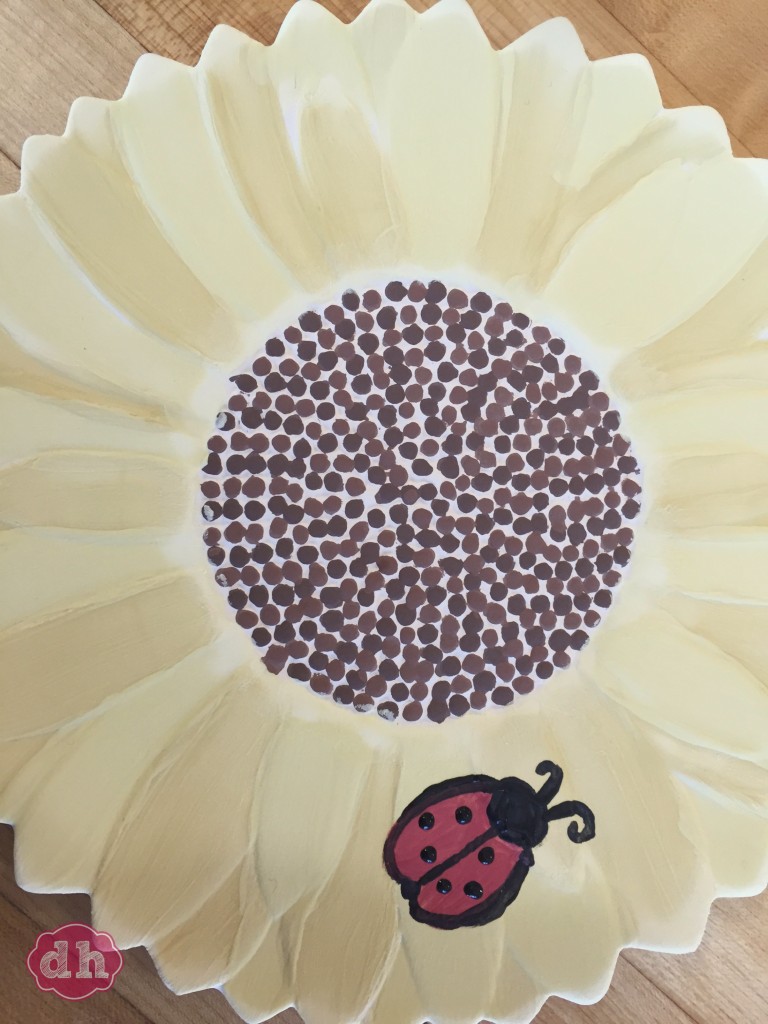 Of course I can never be normal. I just don't like doing things like everyone else so I added a little ladybug to my sunflower.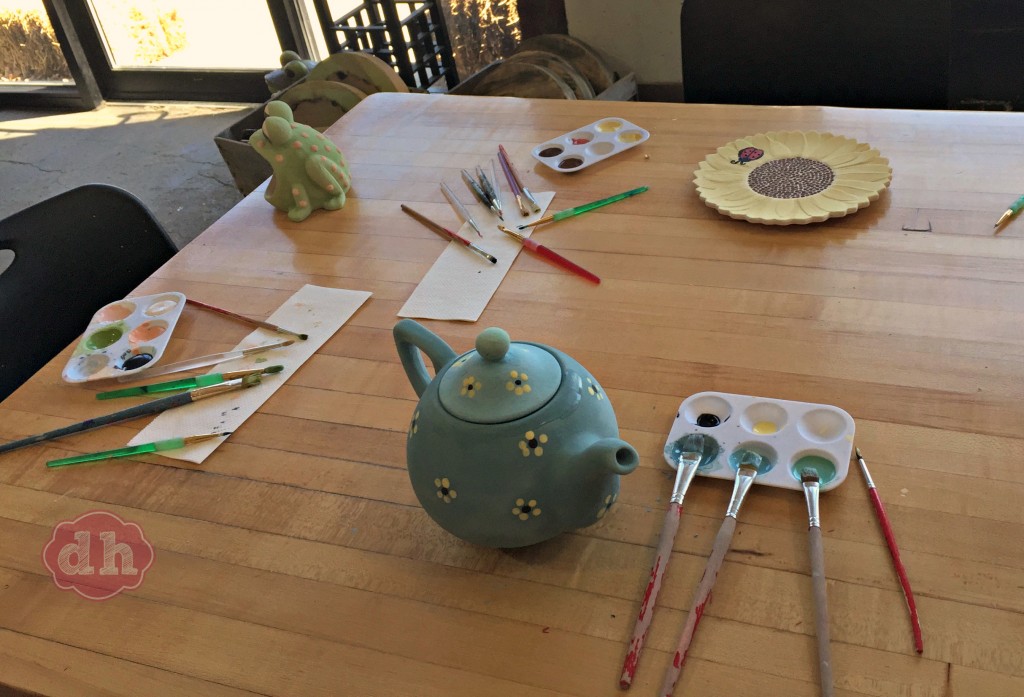 We had so much fun! Once you're done painting they collect the pottery to fire.  It can take up to two weeks (they fire when they get enough pottery to fill the kiln).  They call you when it's ready and you pick it up!
Have you painted pottery before?
Connect with Market 124: