Vegetarian Fair Food at the Iowa State Fair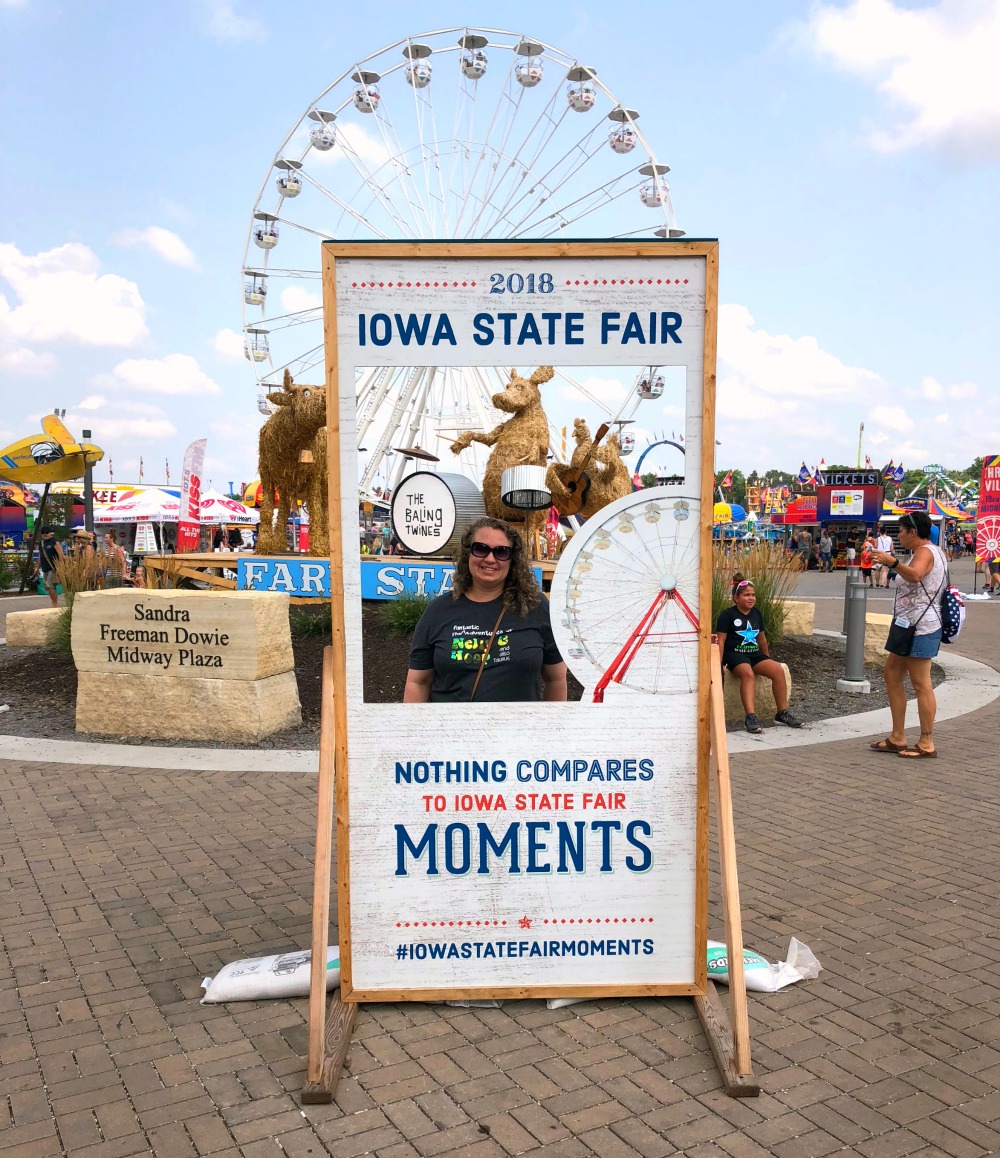 My husband and I love to attend the State Fair every year and one of our favorite parts of the fair is the food.  My husband always has his turkey leg and I'm excited when they list the new foods each year.  This year is different though. With my endometriosis battle and diet change I don't meat.  I feel so much better, but that kind of limits food unless I'm looking at cheese curds or potatoes with cheese. I wanted something different.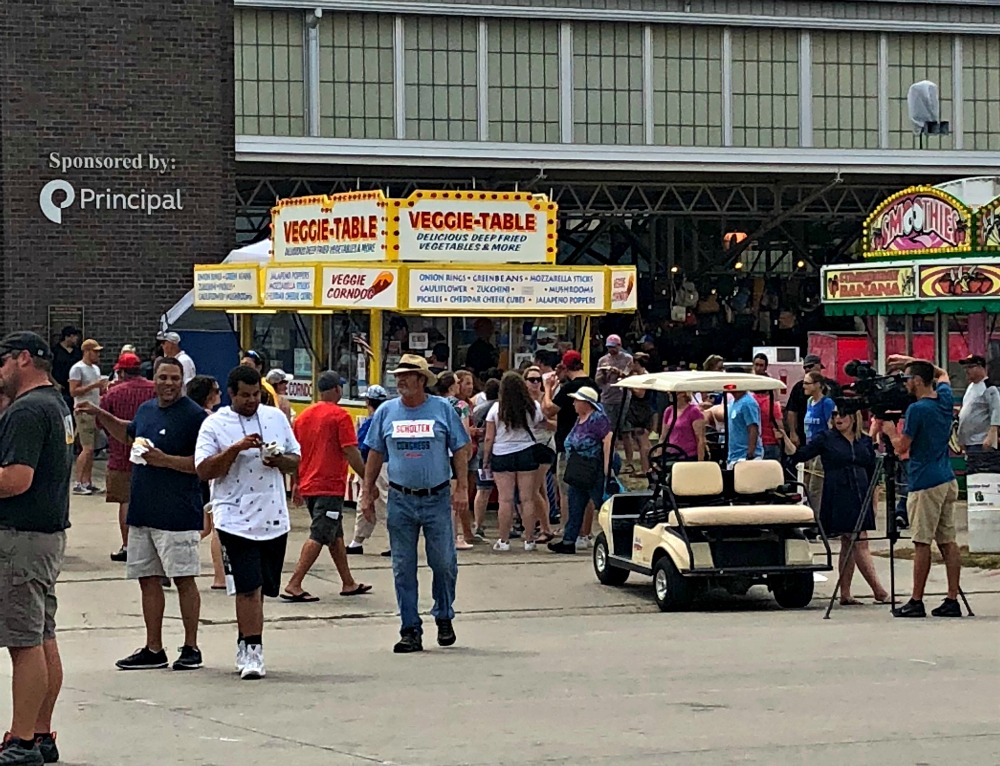 The one place I was really excited to check out was the Veggie-Table.  They had vegetarian corn dogs!! Because I was using the app it was really easy to find.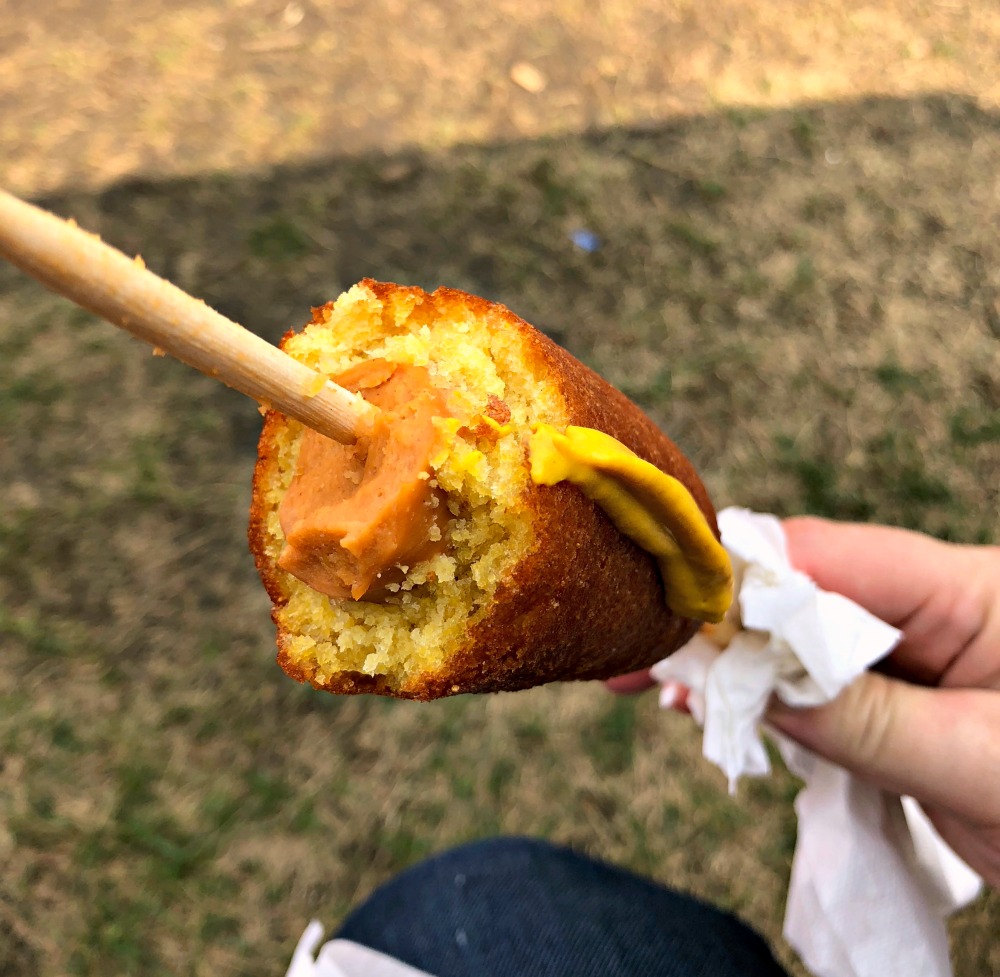 Of course I had to try it and it did not disappoint.  It was delicious! In fact while my husband and I were sitting down enjoying our food a couple asked where I got my corn dog. The gentleman said the cornbread looked like it was cooked perfectly and he wanted to get one too. My husband broke the news that it wasn't a hot dog, but vegetarian. I wish I could have taken a pic of his reaction. He wasn't thrilled, but I'm telling you it was amazing.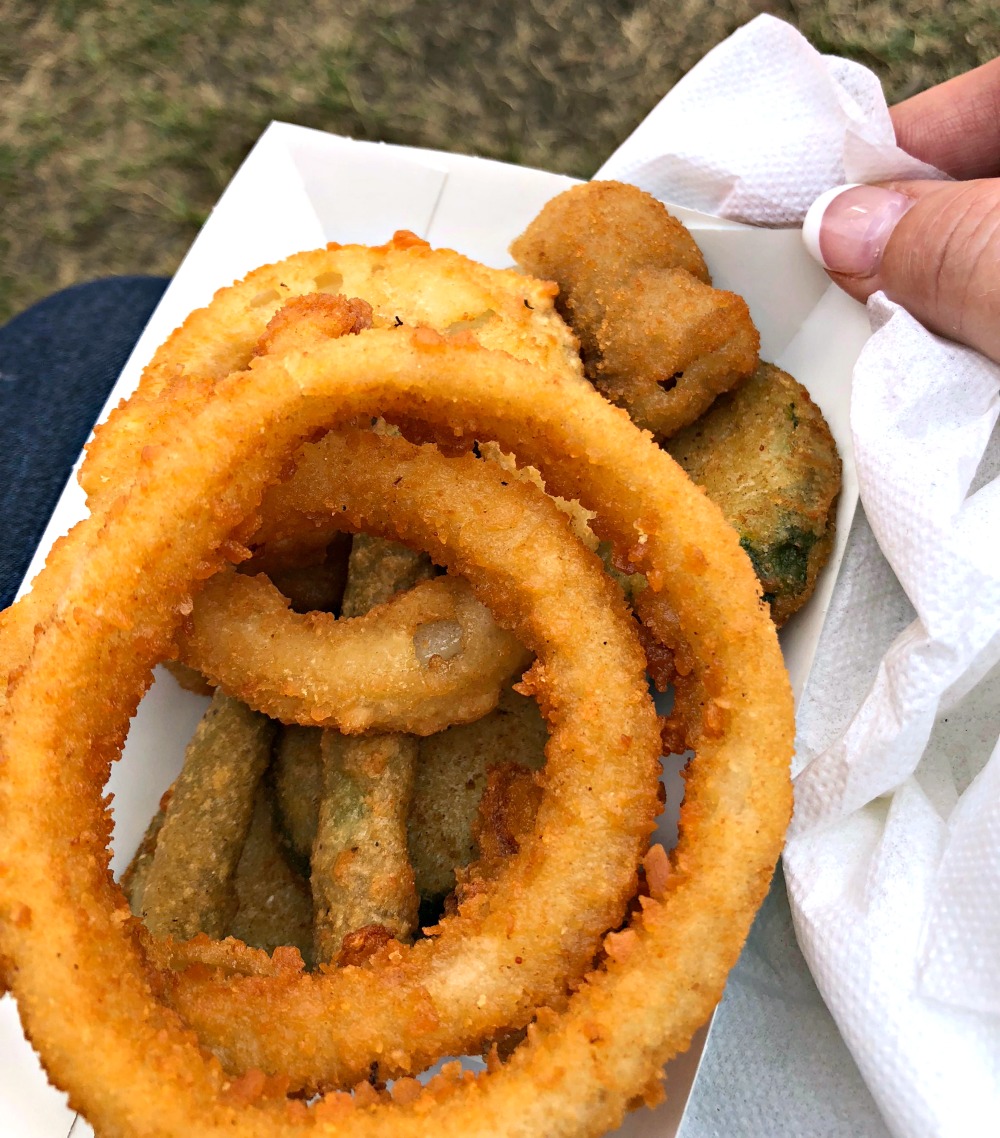 I also ordered the veggie combo which is deep fried vegetables. Even though they're vegetables, I totally get deep frying them takes away the healthiness. But this is the state fair and it only happens once a year.  We don't eat like this every day.
The veggies were really good. There were green beans, cauliflower, onions, and mushrooms. There were all good, but the onions and mushrooms were my favorite.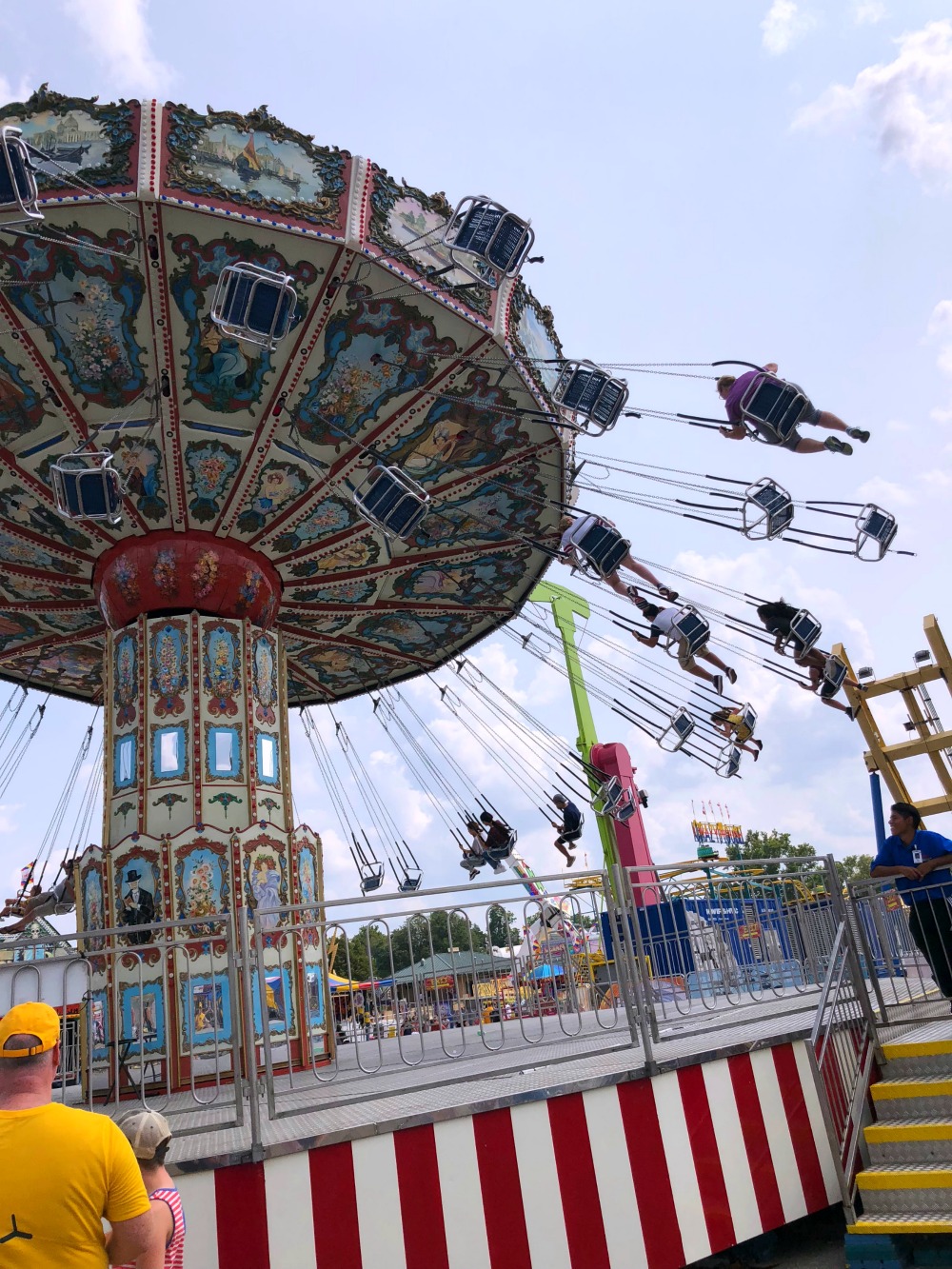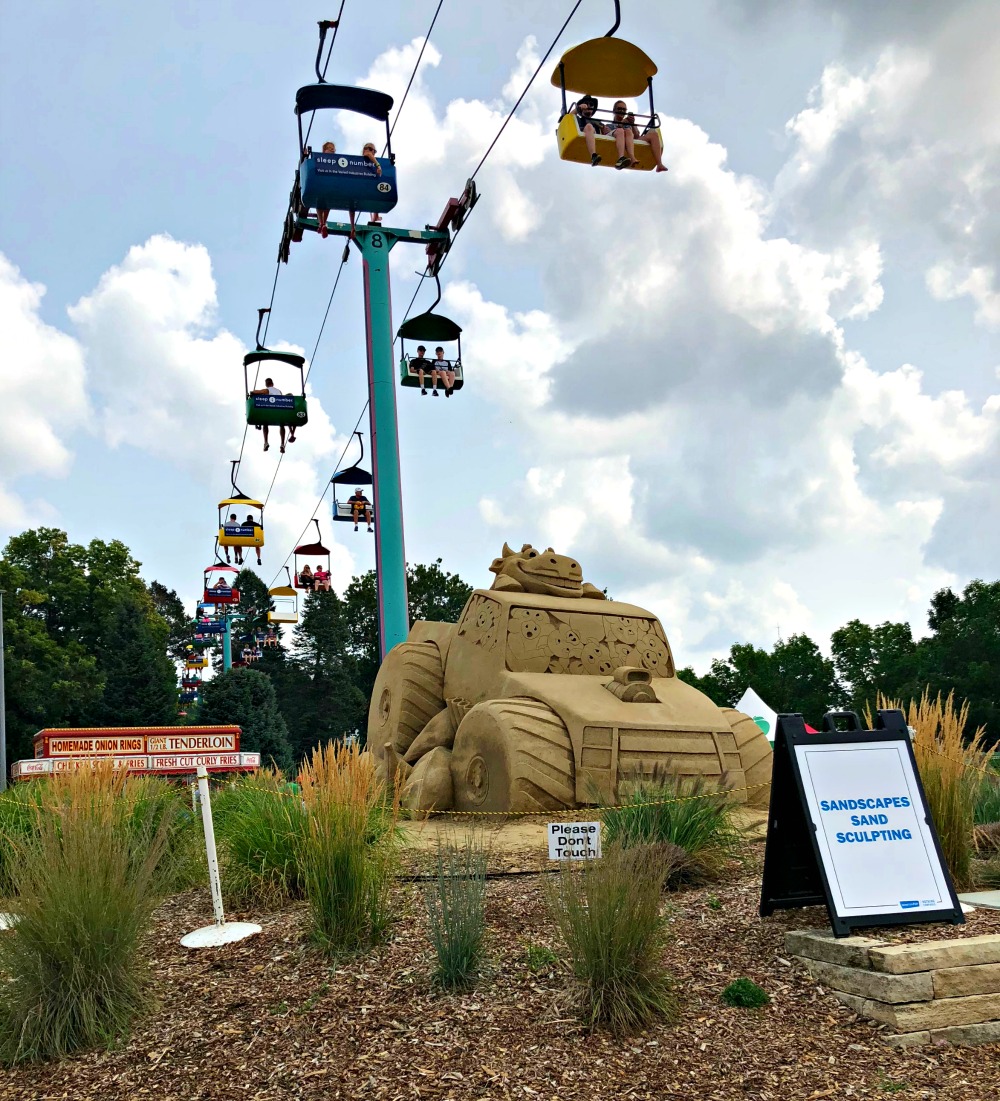 Of course we had to ride the rides and check out the exhibits while we were there.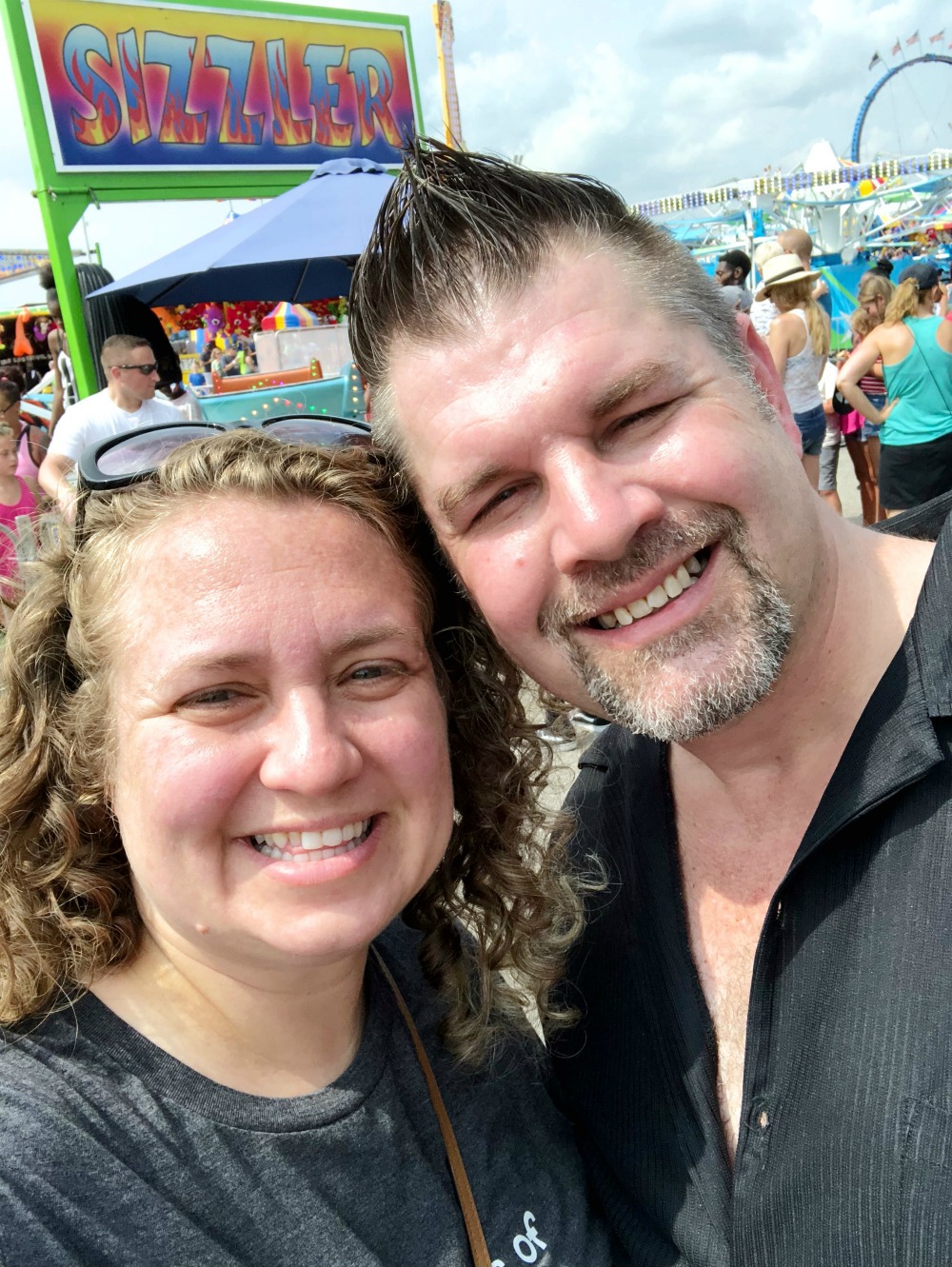 We had a great time. Nothing Compares to the Iowa State Fair!