Vegan BLT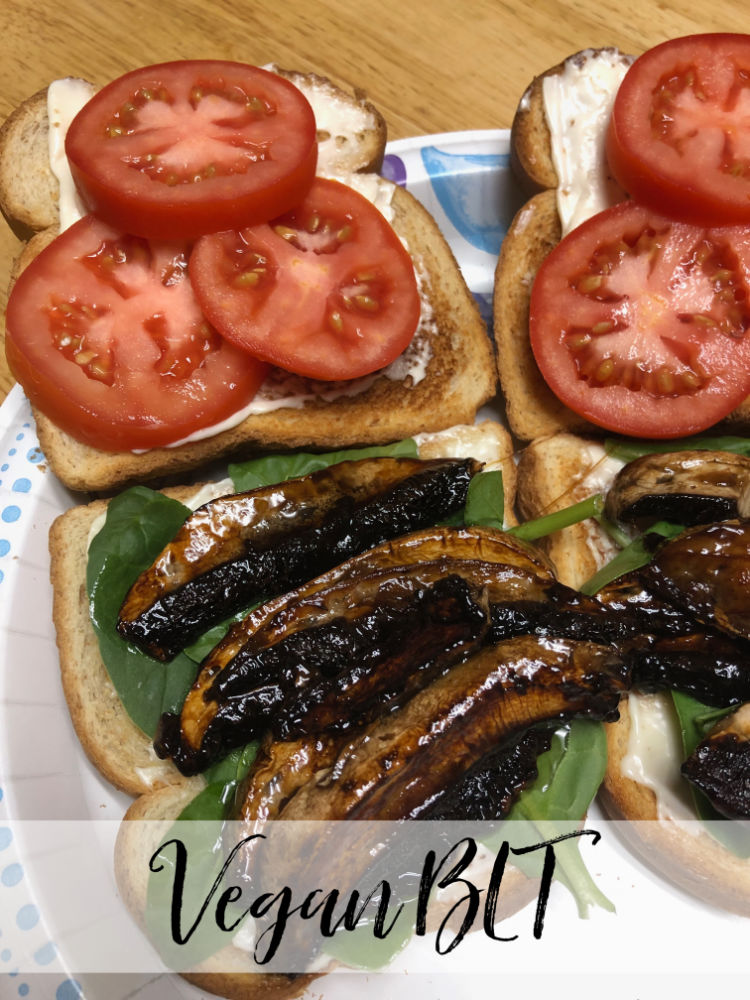 Not eating meat or dairy make my gut feel so much better, but sometimes there are things that I miss like cheese and bacon. I love a good BLT so I've got a vegan version.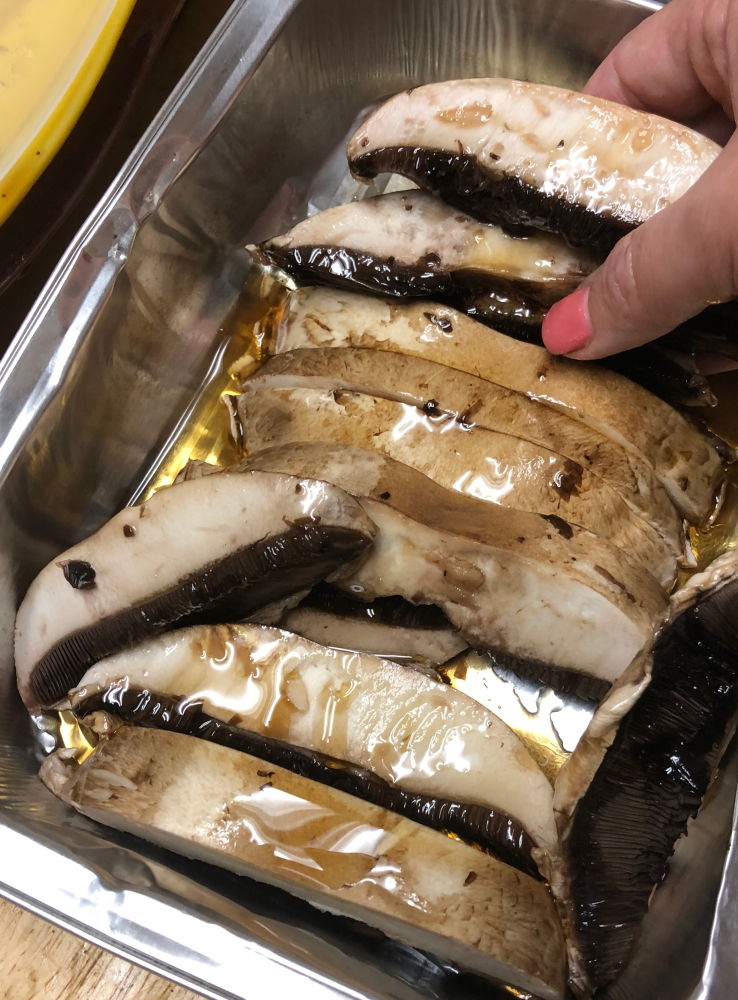 I start with portobello mushroom caps. Slice them thinly and marinade them in maple syrup and liquid smoke for about 15 minutes.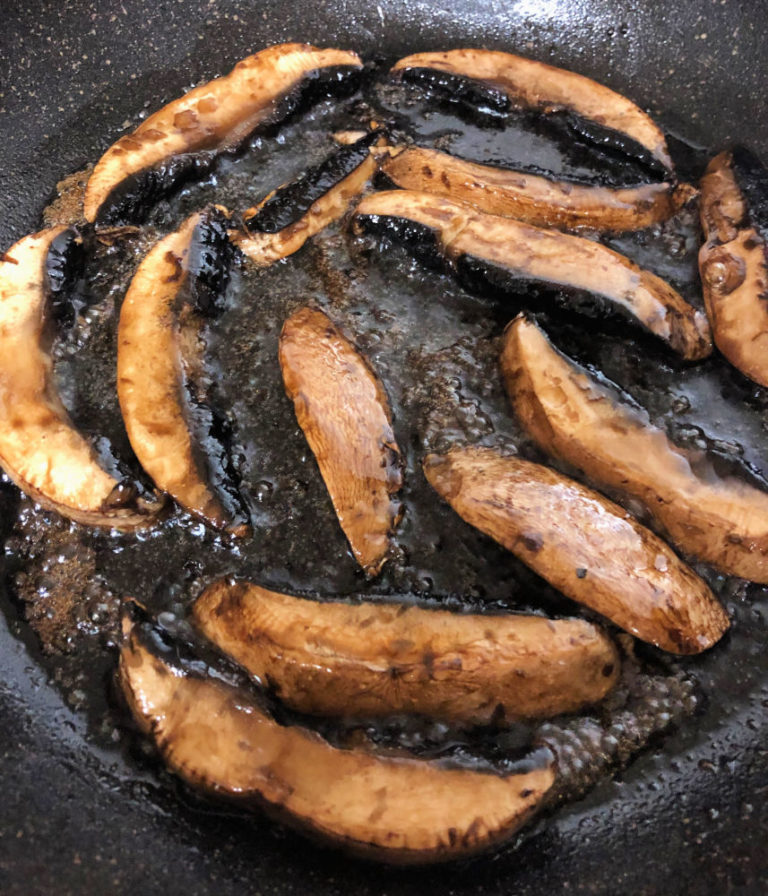 I then cook the mushrooms about 3-4 minutes on each side on medium heat.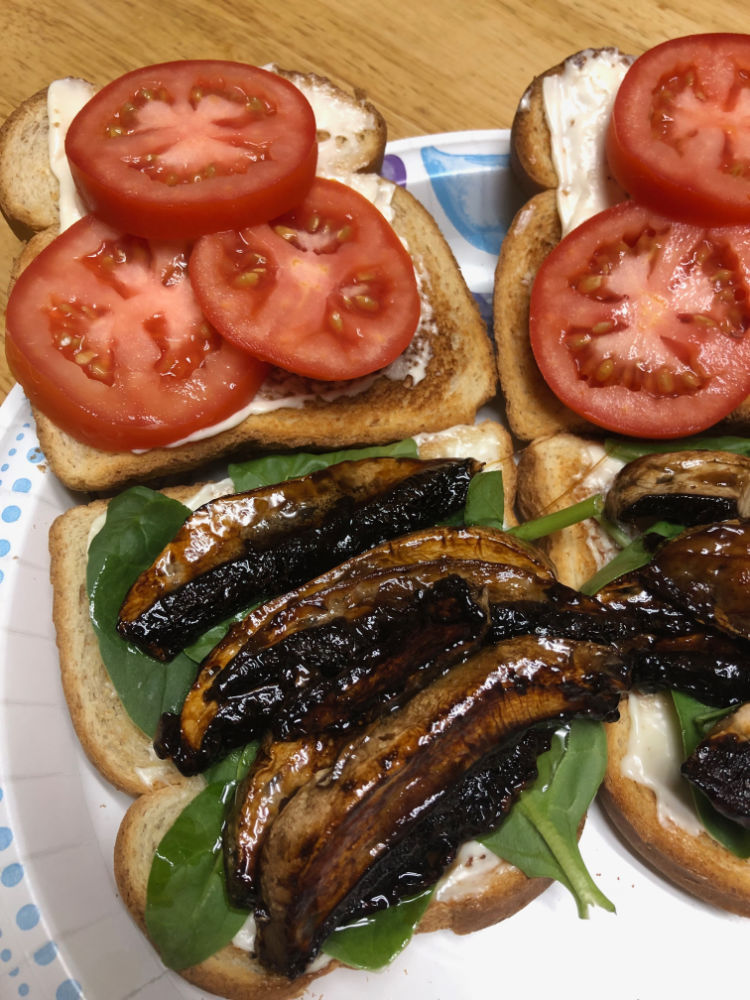 While the mushrooms are cooking go ahead and toast your bread. I spread vegan mayo on both pieces of toast. Then layer spinach on one side and tomatoes on the other. Okay, so it's MST (Mushrooms, Spinach, and Tomato) but I like spinach more than lettuce.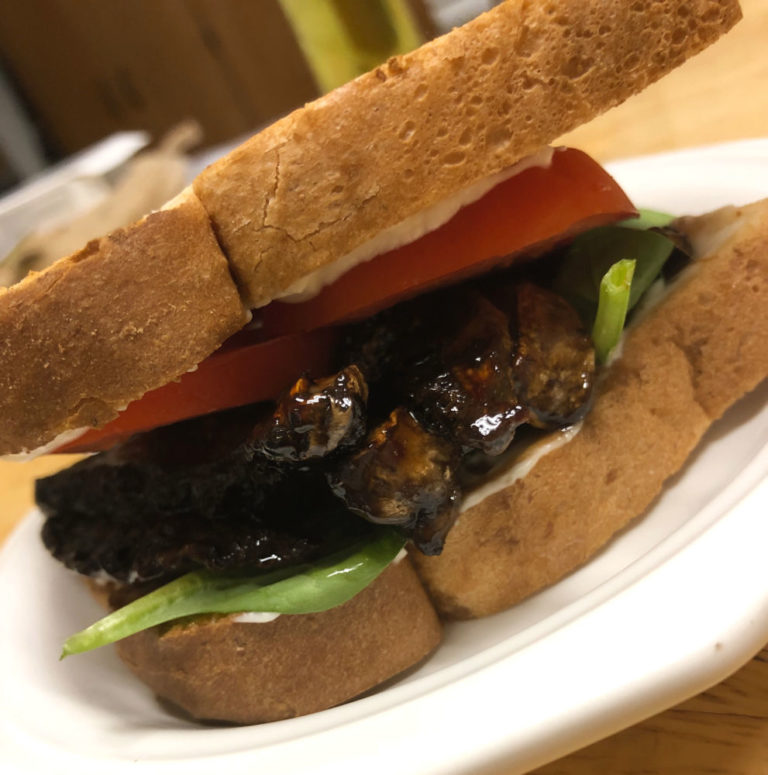 Finally top with the cooked mushrooms. Now, the mushrooms are not anything like the texture of bacon. They are not crisp, but the flavor is super close!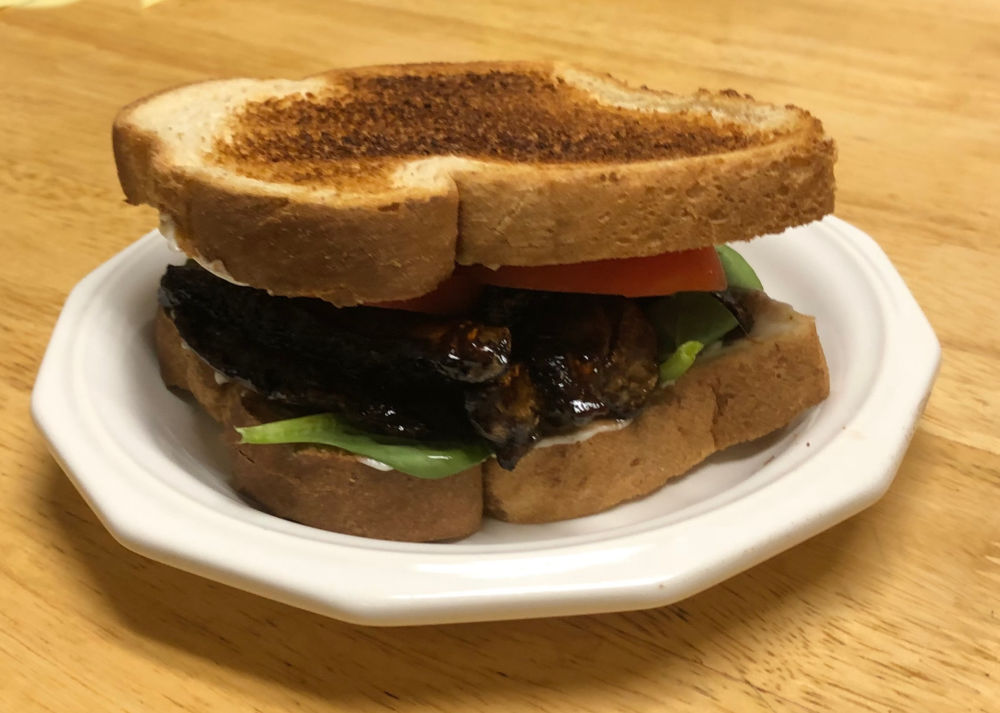 The sandwich is delicious!
Enjoy!
Vegan BLT
Ingredients
1 Portobello Mushroom Cap
1 Tomato sliced
Spinach
Maple Syrup
Liquid Smoke
4 pieces Bread
Instructions
Slice mushroom and marinade in maple syrup and a few drops of liquid smoke for 15 minutes.
Cook mushrooms about 3-4 minutes on each side on medium heat.
Toast bread.
Spread mayo on toast and put spinach and tomato on slices.
Top with mushrooms.
Enjoy!