Interview with Tom Hiddleston: Loki Role and More!
Thor: Dark World came out Friday, did you see it yet?!  If not I totally recommend it! You can read my review here.
Tom Hiddleston plays Thor's brother, Loki.  I was totally #TeamThor until I started learning more about Tom and now I have to say I am definitely one of #LokisLadies
Not only is he dreamy to listen to (amazing accent), but he's easy to listen to because he's so genuine and funny too!  I had the opportunity to interview him along with 24 other bloggers.  I'll have our questions in purple and Tom's answers in green.
Here is how the chat went:
Tom comes in all handsome and dapper. "I feel like I'm a president or something, which I really am not.  …. Okay, well I play the bad guy, you probably know that, I feel like I should be sitting here with a white cat and stroking it, "For my next question." "
How did you get in character to play a bad guy, and do you really like playing those kind of roles?
I love playing, um, all kinds of roles, um, and I hope it doesn't sound too pretentious but I always feel like human nature is like a piano and there are 88 keys and there are some white keys and some black keys and each character is a different chord on the piano. And I love, basically I hope that in the course of my life I will have played all 88 keys in lots of different ways.  So I'll have played heroes, and villains, and princes and kings and warriors and beggars and thieves and lovers, fathers and wizards and all of those things. So–– so that's it, for me that's why I'm an actor, is I love studying people.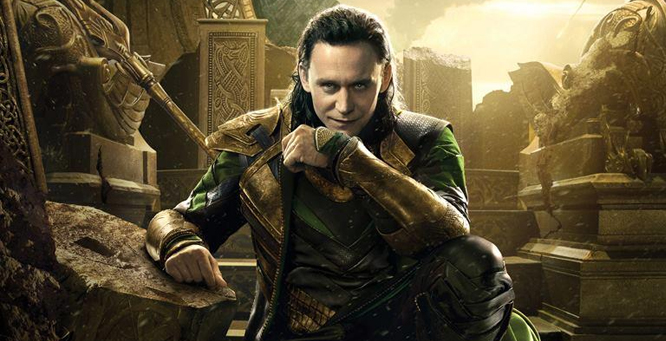 When bringing Loki's character into the piano analogy he said:
I think he's a minor chord with a couple of black notes in there. But I loved playing him.  
How has Loki changed since we last saw him, has he reconciled with his dad?
Certainly not with his dad. I think Loki's very angry with his father still. Basically you find him in–– in the wake of what happened in the Avengers. He's back and he's in prison.   He's basically been written out of history, condemned to be forgotten, unseen and unheard and haunted by his demons for eternity. And I think he's keeping himself sharp by reading a lot and keeping his mind exercised. He's not great at the long game, Loki, but he's very good at improvising.
How has he changed? I think he's almost freer in one sense, spiritually. He's more mischievous, he's more fun, he's more, provocative.  But he's also more damaged, I think, like there's–– there's a kind of spiritual vulnerability, which is really acute. And I think he hits rock bottom in this film,  he's more alone, he's more lonely, more sad, angrier, um, yeah you'll see, I'm, sorry I don't want to reveal too much. 
In the first Thor and in Avengers even I found myself really rooting for Loki, you know…
Thank you. Yay!! Those pesky Avengers.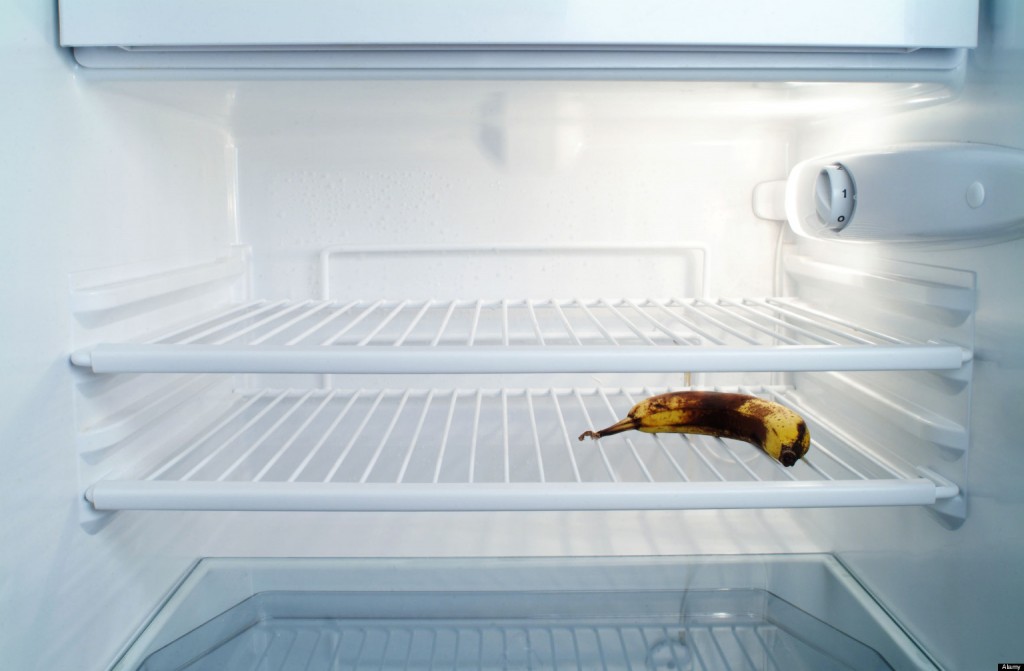 Are we gonna feel that again in this movie too?
 It really, it's given me so much pleasure to hear you say that, because I, when I was a kid, when I'd watch the bad guys the ones I loved were the ones who you sort of wanted to win,  or you could at least understand their motivations. And there is that, I think what–– what I hope you'll see is that he's still vulnerable and that all of his  inclination to provoke chaos and–– and sort of  start fires and create conflict and enjoy all of that stuff, his delight in disorder, is a mask of control. And behind the mask is someone incredibly wounded and lost and "at sea," and conflicted. The duplicity of those things, the dichotomy of the two, the outer and the inner, that's gold for an actor to–– to present a particular mask to the world, and yet create an internal which is interesting, basically. … That's what I tried to do. Let me know. 
 If someone visits your home and looked inside the refrigerator, what would they find?
Ah hah, well I've been on the road for a bit so, um, I was was very conscientious and  emptied the fridge of all perishable food,  as my mum taught me before I went away, didn't want to come home to like moldy bread and, you know…
So there's nothing growing in there?
I hope not, yeah. I think there's some, there's probably some bottles of fizzy water and maybe some old cheese in the back, but cheese is alright I think. But normally it's full of green vegetables, and butter,  and a few eggs, You know just sort of fridgey stuff, really.
In Marvel's Avengers they team up a lot of superheroes and I was wondering if Loki teamed up with one of Marvel's villains, who would it be and why?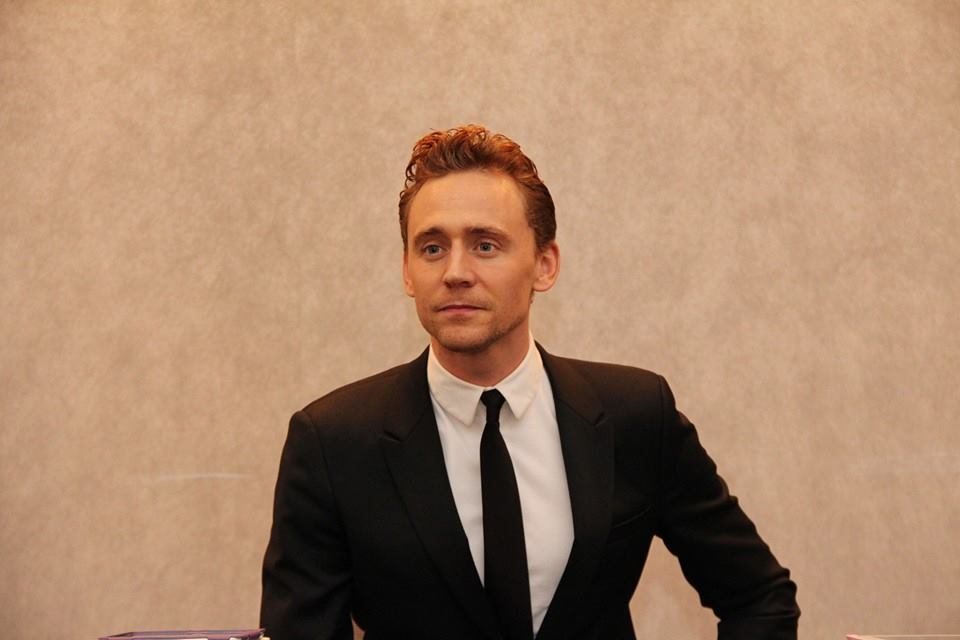 Oh if there was like a team of villains, Well the thing about getting a group of villains together is like, they don't get anything done. Because they're all acting out of self-interest. [IN VILLANOUS VOICE] "No, I want to take over the world!!" "No, but it's mine!!" "No, but it," and then it's over, it's finished.  End of the film, it lasted two minutes. Um, uh, who would Loki turn up with? I'd love to see in the comics he teams up  with the Enchantress, who is a sort of big, beautiful blonde, who is as–– as untrustworthy and as–– as skilled in the powers of magic as he is. And they have a kind of  quite an interesting dance that they do of recognizing that they're basically the same, but that that's why they shouldn't be together. Who else? There are, I mean I love the bad guys, I love, I'd love to see him with Dr. Doom, who was one of Spiderman's big villains, and there's a villain called, uh, Surtur, S-U-R-T-U-R, and he's the fire demon who's a pretty crazy cat. You know I think that would be an interesting alliance. But I feel like if Loki ever teams up he's just using people, you know. 
A lot of people are wondering is there gonna be a Loki spinoff movie?
Well, [SMILES]  at this point in time, uh, officially I know nothing.
Go unofficial.
[LAUGHS] You won't tell? Okay. Sea of computers., Sea of dictaphones recording my every word. …. I honestly don't know what the future of Loki is, at this point, but it has been a rollercoaster and, it's been more than I have ever expected.
Not giving too much away, what was your favorite part of the film?
Working with Chris Hemsworth. There are a couple of scenes where I feel like the two brothers – you just really get a sense of the particular chemistry of these two guys. I also know that–– that my friendship with Chris is–– is something that infused that relationship, because he and I, we met in 2009, we were both in our late '20s, we'd been kicking around the business for–– for the same amount of time. We became very firm and fast friends. And we've had this amazing adventure together. And I think our friendship really infuses, uh, the Thor/Loki relationship in this film and that's probably my greatest pride. There's a sort of,  a scene where it's, they're arguing over who gets to drive, which  I feel is one of my favorites.
I read that you surprised kids at the screening, so how did you get involved with the charities to surprise them? It's such a great thing, they were so excited to see you.
I did, yeah. Well it was so thrilling for me…… I've done some work with UNICEF and I believe very passionately and in–– in the work that charities like Variety and The Children's Aide Society do for children as well.
How long as it been since you've been interested in the comic books 'cause it seems like you know quite a bit about villains and the heroes and stuff like that?
Well, it's funny, it's like I know, I sort of know a lot but on quite a superficial level as, I guess. One of my favorite things as a kid was, there's a game in England called "Top Trumps," and you can have them, they're basically, they come in different categories so you could have them for racing cars, or–– or, uh, motocross bikes, or fighter jets and basically they're all these things listed with their vital statistics. And you split the deck and you pick. Let's say if you have a fighter jet you'd pick, um, "speed" and you'd steal a guy who'd had "speed" and if you had greater speed you'd win. And it's a really simple game. Anyway,  I had "Top Trumps" for Marvel's Superheroes and Supervillains. So I didn't read comics but I knew the vital statistics of every superhero and supervillain and that's how I got to know them. Because it's funny like, you know, Spiderman can beat The Hulk if you read out agility, but if you read out weight, The Hulk could beat Spiderman. Um, and, uh, so like Loki can beat, um, I don't know, Loki can beat Dr. Doom because his, if you read out intelligence, he's more intelligent than Dr. Doom.   I don't remember if that's exactly accurate,  but you know what I'm saying. So that's how I got to know all the characters. And I guess they were in my, they were swelling around in my consciousness, um, and of course since being cast in 2009 I know the Thor world very well now.
I was wanting to hear one of your impressions.
Do you know, which impressions do you want to hear?
You pick somebody.
He proceeded to recite Loki's lines as Sean Connery and then as Christopher Walkin. All you have to do is search "Tom Hiddleston Impressions" on YouTube and you'll find tons of his amazing impressions.
He had also told us how pretty we looked so we had to take a picture with him.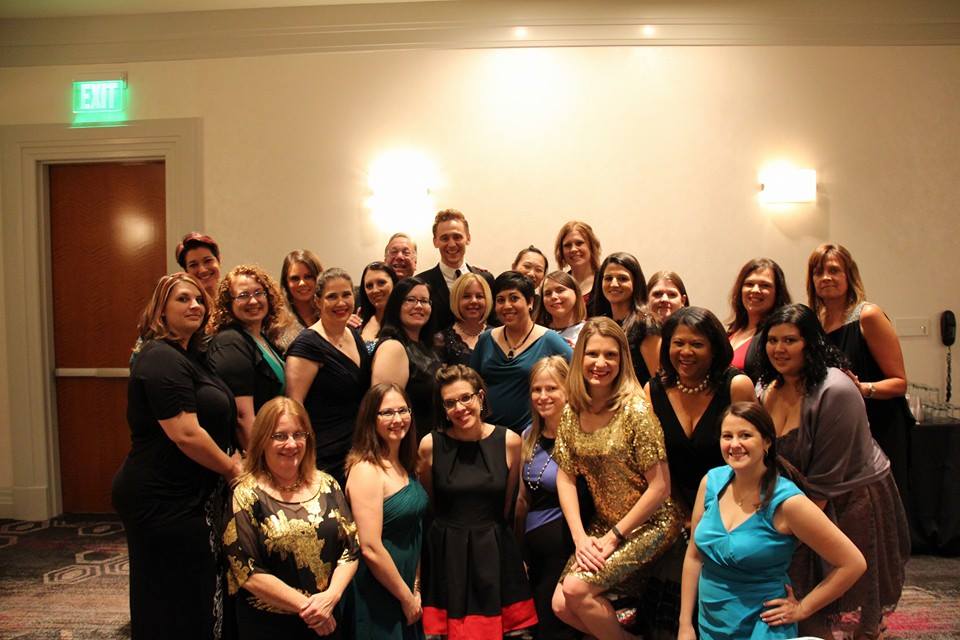 I also ended up wearing green to the red carpet premier. #TeamLoki
Make sure to keep up with all things Thor: Dark World