Tilted Tiki in Stillwater, MN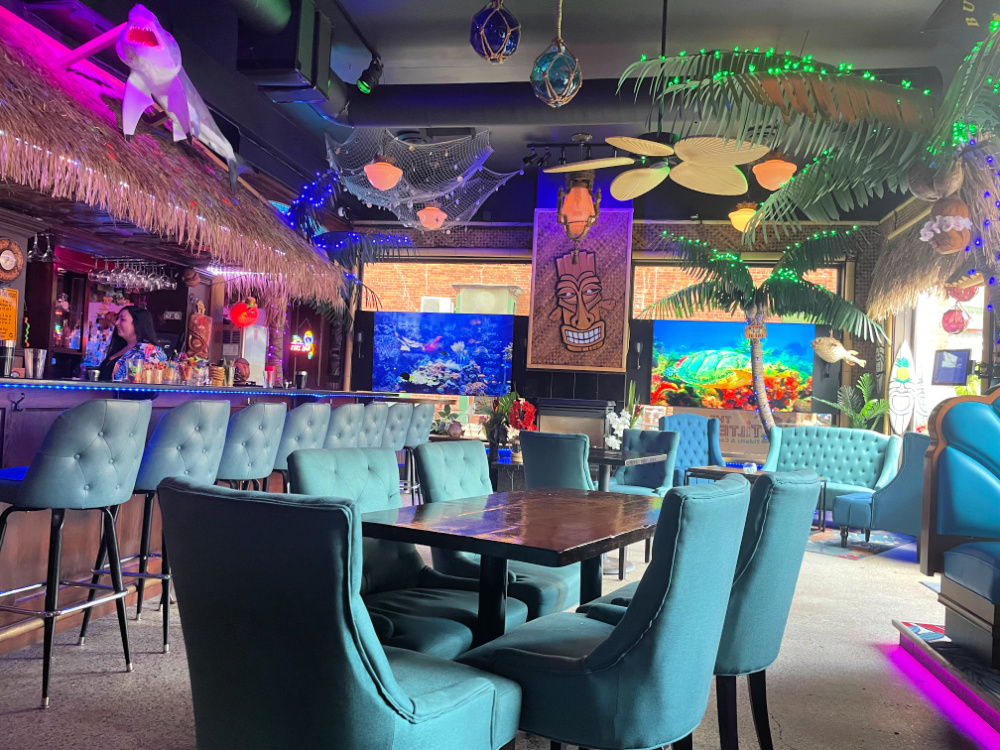 Myles and I celebrated our 15 year wedding anniversary with a weekend away. We drove up to the Stillwater, MN area and one of the places that we ate at was the Tilted Tiki. The location was great. It's right on Main Street and you can eat outside or indoors depending on weather.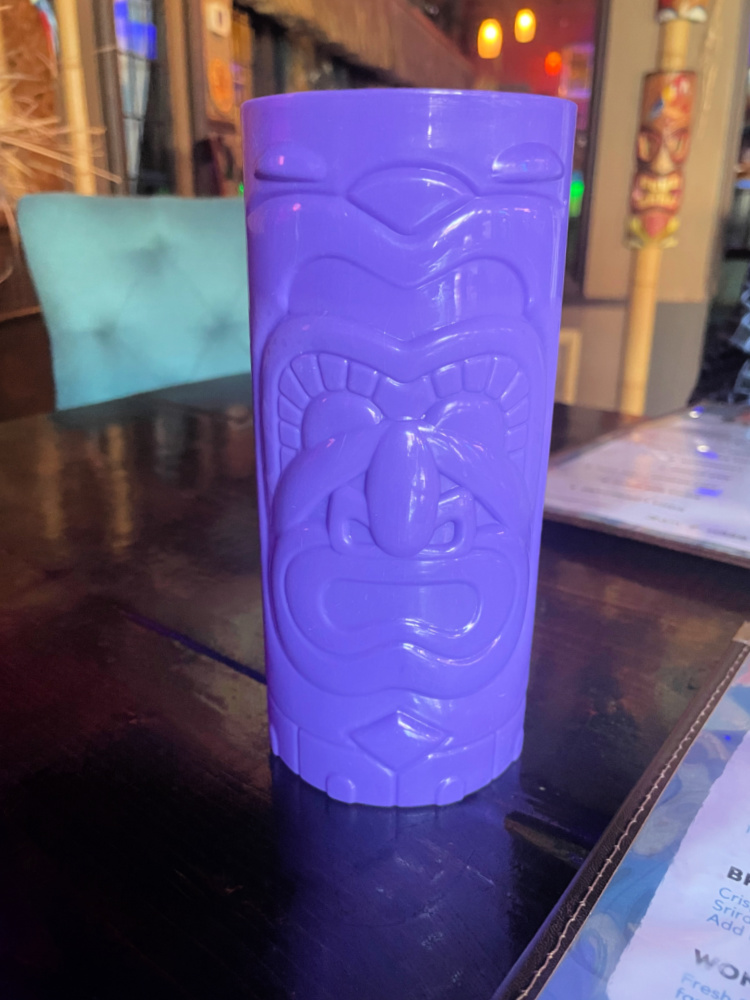 It definitely has tropical tiki and oasis theme down. There were so many different things to check out around the restaurant (we ate inside).  It's very eclectic and tropical.  They even brought our water out in fun colorful tiki cups.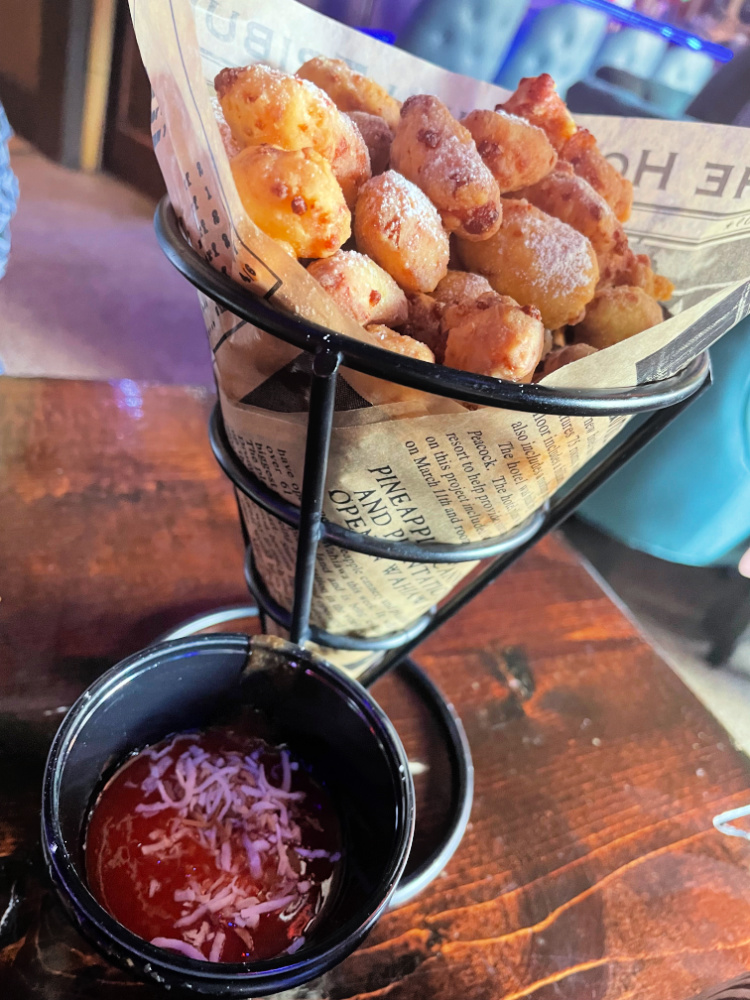 We had to get cheese curds because we order them any time they're available.  Their Friki Tiki Cheese Curds are dusted with Maui Onion Dust and delicious with that seasoning by themselves, but they're also served with a unique guava ketchup that was really good too. Myles preferred them with the ketchup. I preferred them plain.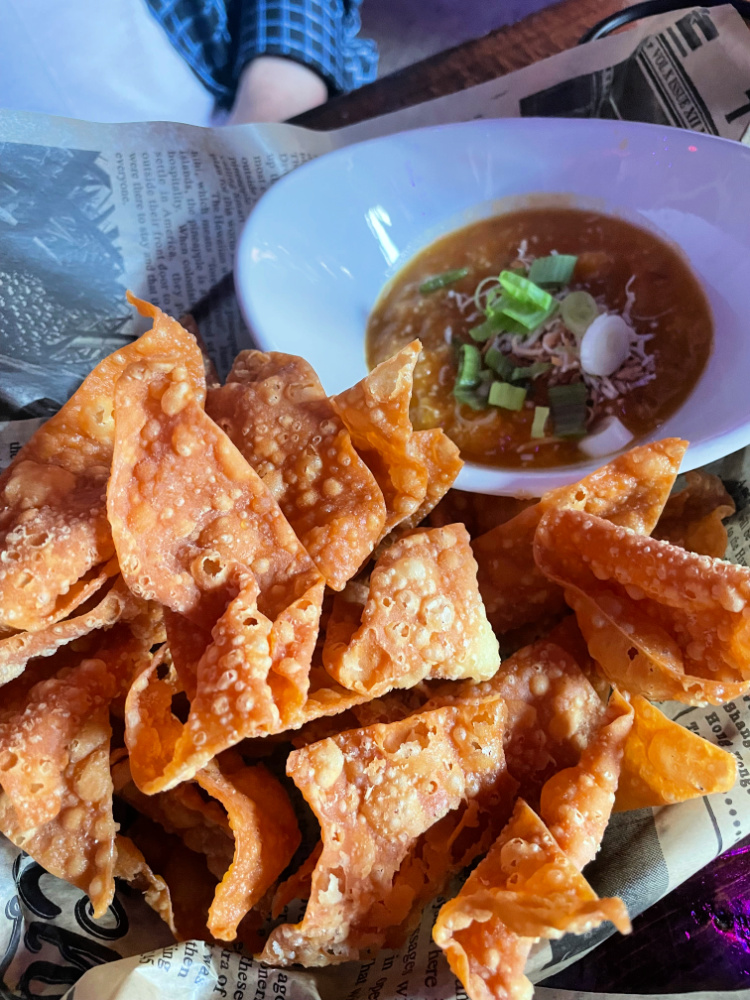 Myles ordered the Wonton Chips & Salsa with their famous Mango Salsa.  I'm allergic to mango so I'll just trust him when he said it was delicious.  I tend to eat more than him so it wasn't ready for a full meal. This was perfect to hold him over until dinner.
I went with the Huli Huli Chicken Sandwich which was a Chicken breast with grilled with BBQ & topped with cabbage, bacon & grilled pineapple. It was really good and very filling.
They have all sorts of cocktails, a full bar, beer & wine, lunch, dinner, dessert, and even live music!