*I received complimentary tickets to The SIX Shows in Branson, MO to facilitate my review. All thoughts are 100% honest and my own.
The SIX Show Branson, MO #ExploreBranson
One of my favorite shows we saw in Branson was The SIX Show!
Dubbed "An Orchestra of Human Voices", SIX combines the musical showmanship and boundless energy of six remarkable brothers (Barry, Kevin, Lynn, Jak, Owen and Curtis). Their intense high-octane energy, electrifying stage presence, and powerhouse vocals combine to create a truly amazing entertainment experience.
They were amazing!
They sang and danced and even had a comedy act. They were so funny!  I love that everything comes from their voices! They showed a 2 minute movie clip and did all the sounds (cars, horses, and more).
They did songs from each decade. Of course, my favorite decade they sang was the 80's because I could sing all the words to all the songs!  They were so entertaining to watch.
They changed outfits throughout the show to go with the decades, performers, and songs.
They even did a Justin Beiber parody! It was so funny!
Two of my blogging buddies were even part of the show!  Pictured above are Natasha from Houseful of Nicholes and Heather from The Food Hussy.  They dressed up like the Village people and danced away!
During the show they took a picture of the crowd.  This is our picture. I'm over on the far right. 🙂
Here is a better picture with my blogging buddies, SIX, and I. It was such a great experience and a show I highly recommend for the whole family!
Here's a video of them singing "Beautiful Day" from their YouTube Channel.
Connect with them online: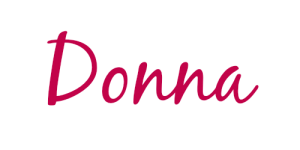 donnahup.com receives free products for review purposes, and may sometimes be compensated for posts. All opinions expressed are solely from donnahup.com. See donnahup.com's Disclosure Policy for complete details. My opinions are my own and were not influenced by any form of compensation. This disclosure is done in accordance with the Federal Trade Commission 10 CFR, Part 255 Guides Concerning the Use of Endorsements and Testimonials in Advertising.