The Fun Gardens at Tyden Farm No. 6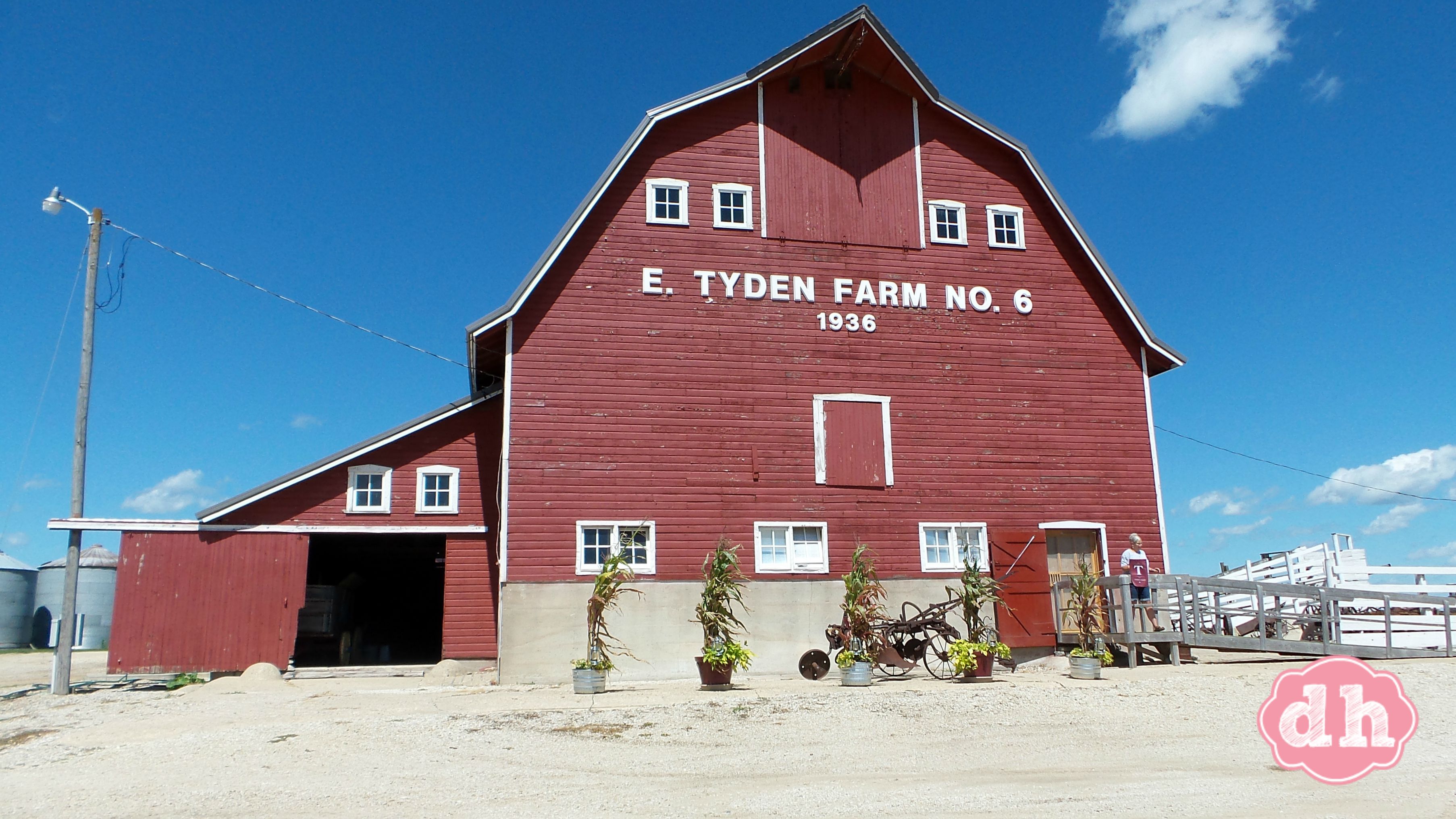 I always love learning more about where I live and I especially love learning with my fellow North Iowa Bloggers.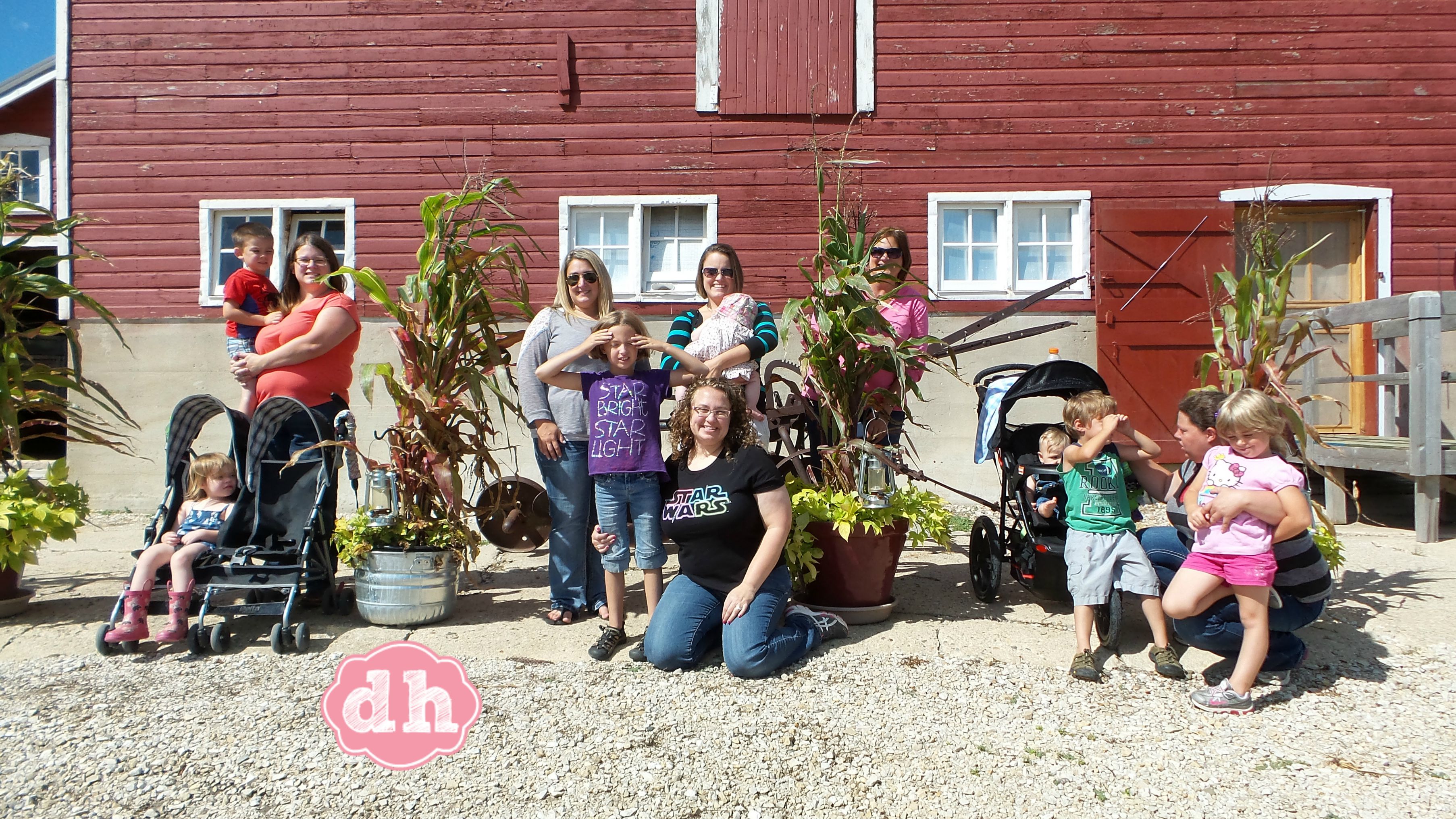 Recently we visited Tyden Farm No. 6 in Dougherty, Iowa.  This picture was after the tour and makes me giggle. The kids did so fantastic, but they were tired by the time we took this.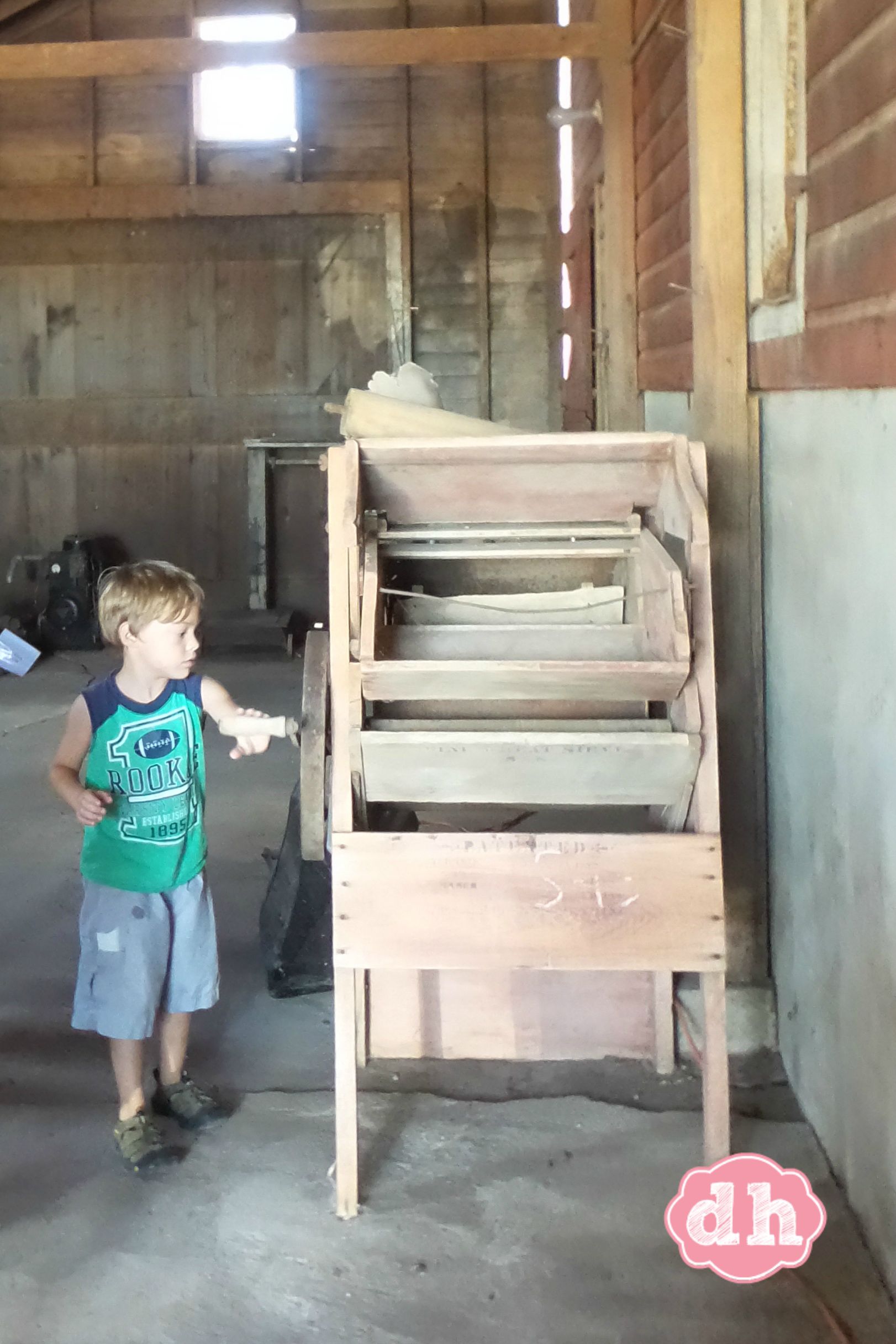 The tour started out with a video of the history of the farm. It was really neat to hear how Mr Tyden started out.  Then we toured the property.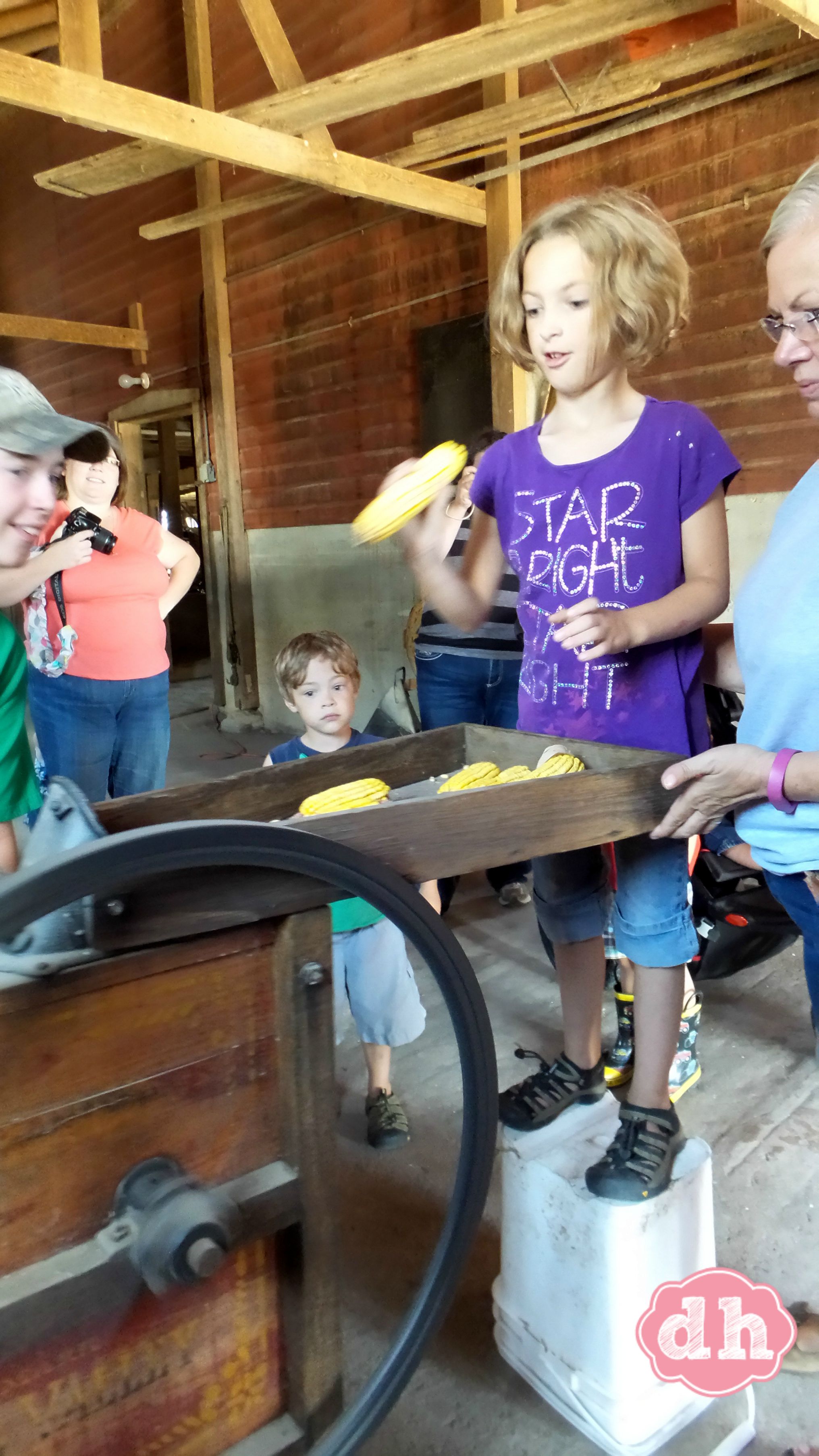 The kids were able to grind corn and it was fun to learn about the farming tools of the past.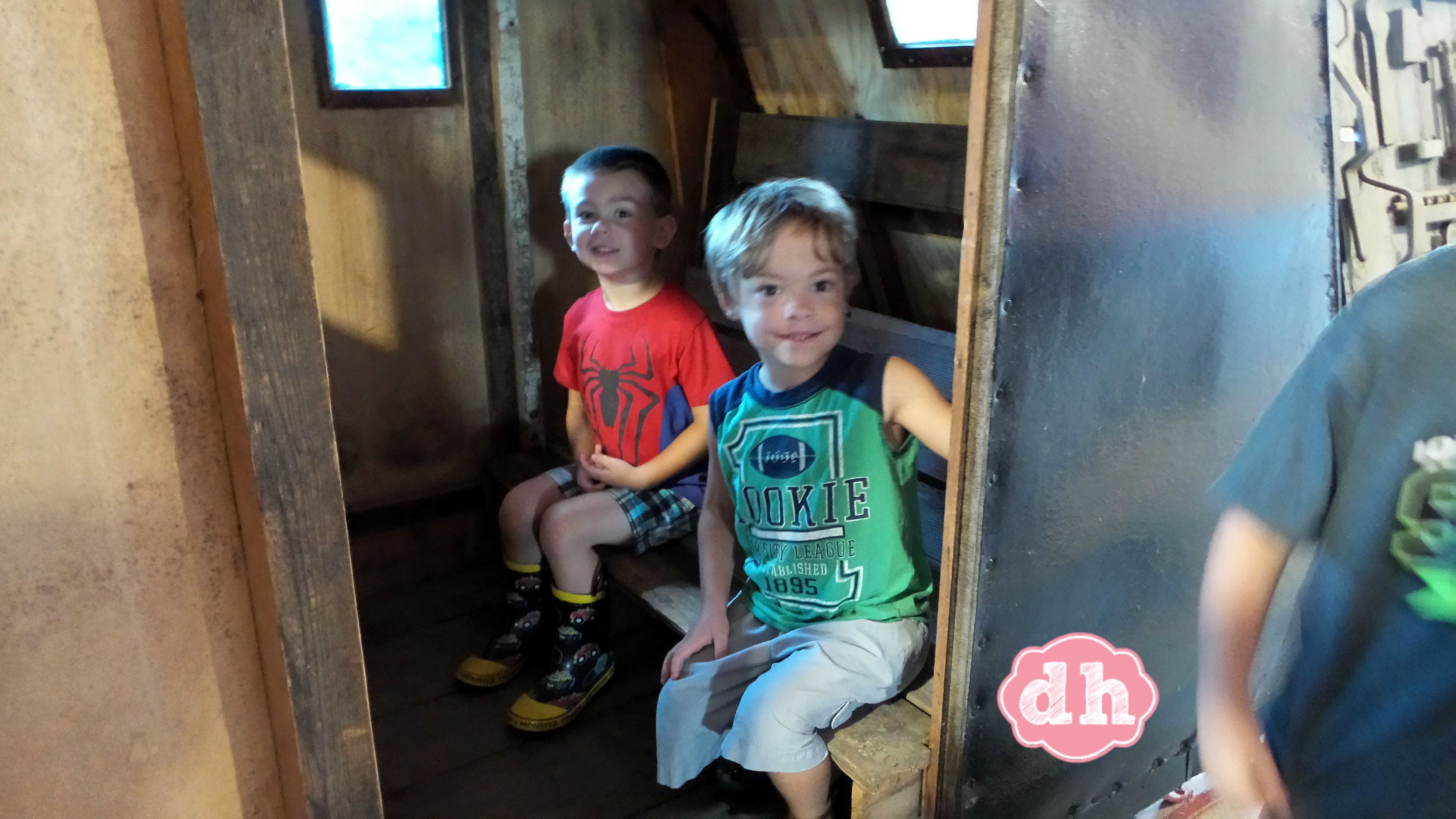 There was even a museum with a fridge, clothing, comic books, and more!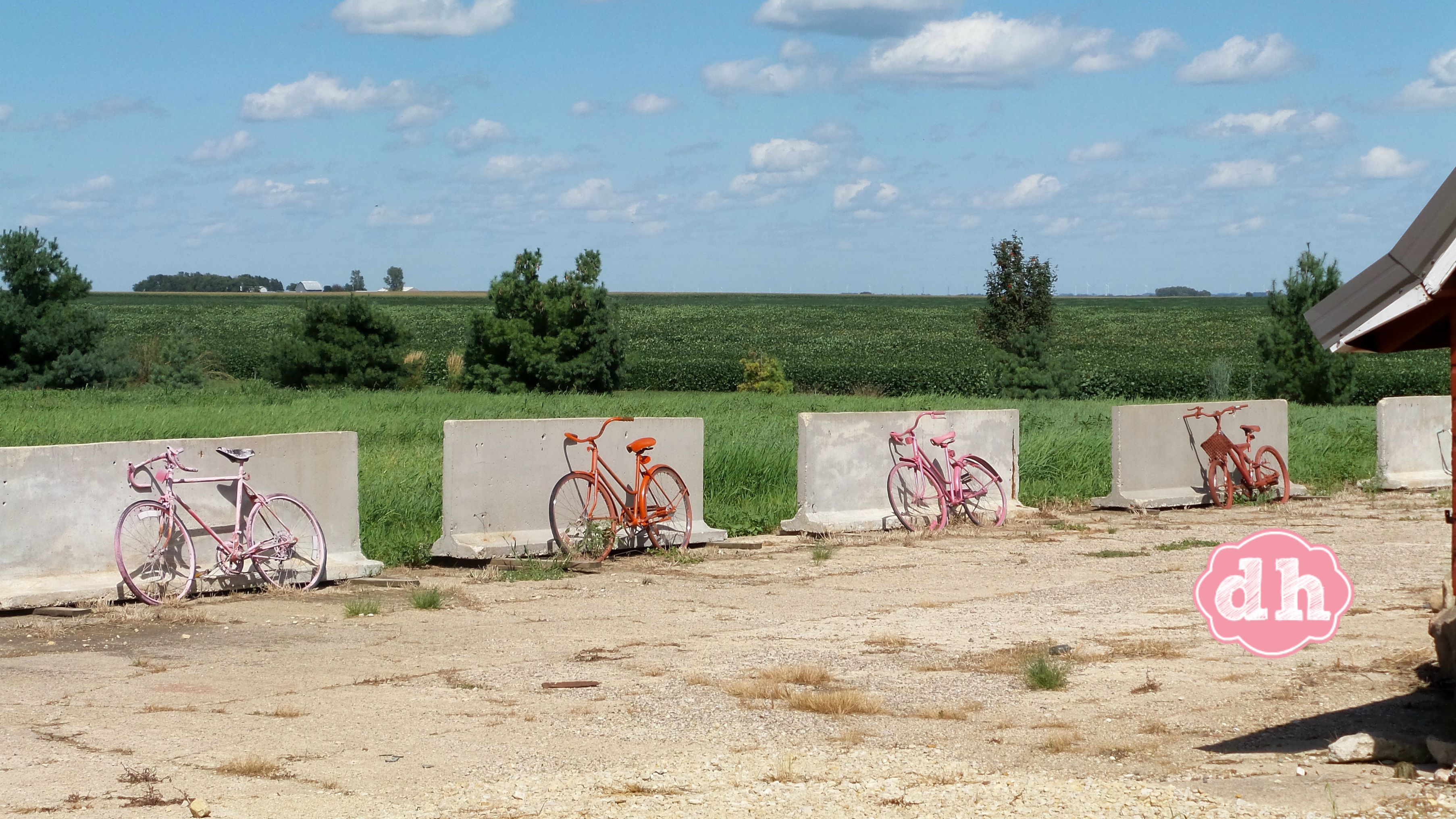 My favorite part was when we took the tour outside.  The land was just beautiful and it helped that it was such a beautiful day!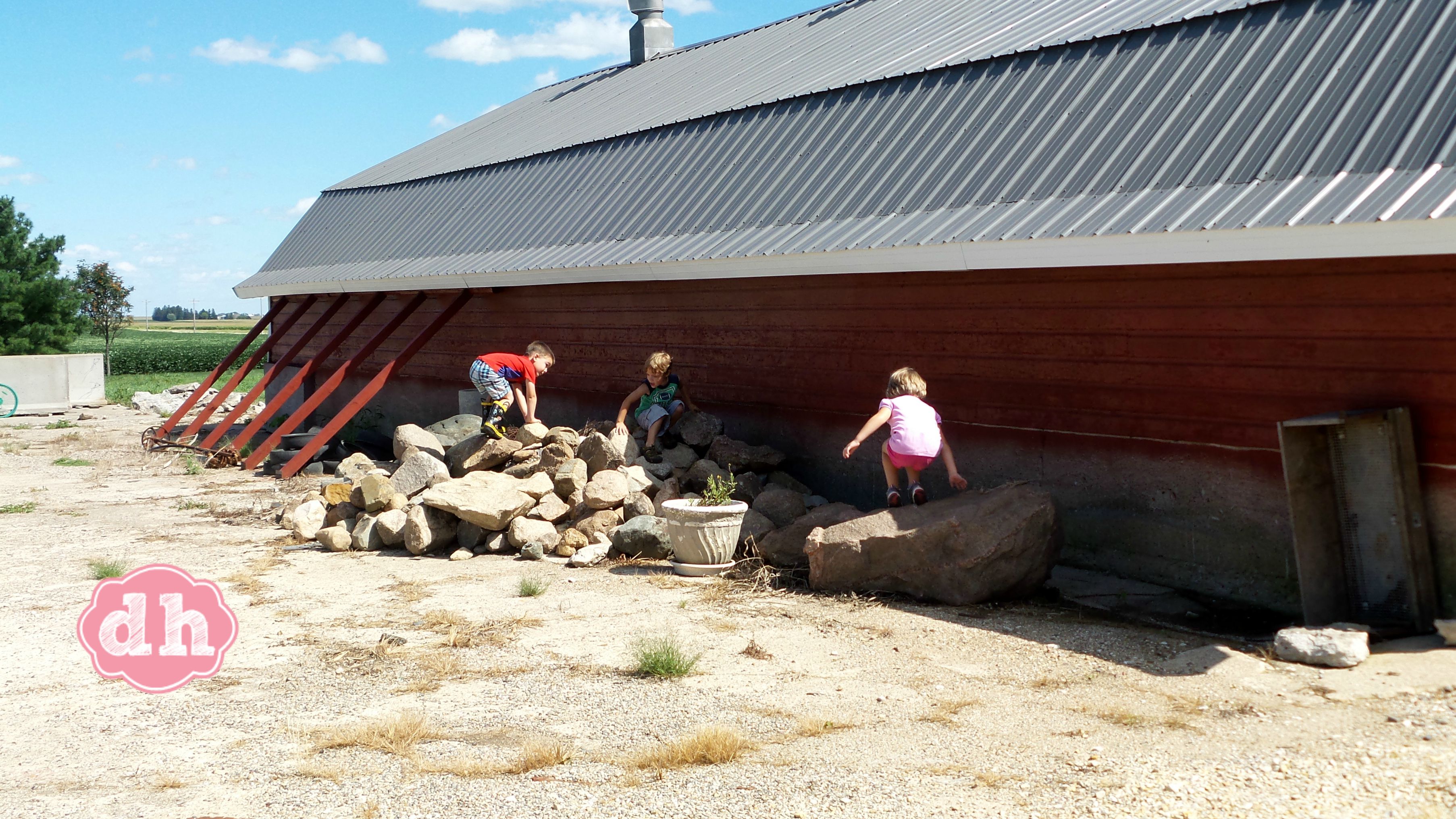 The kids enjoyed playing outside too!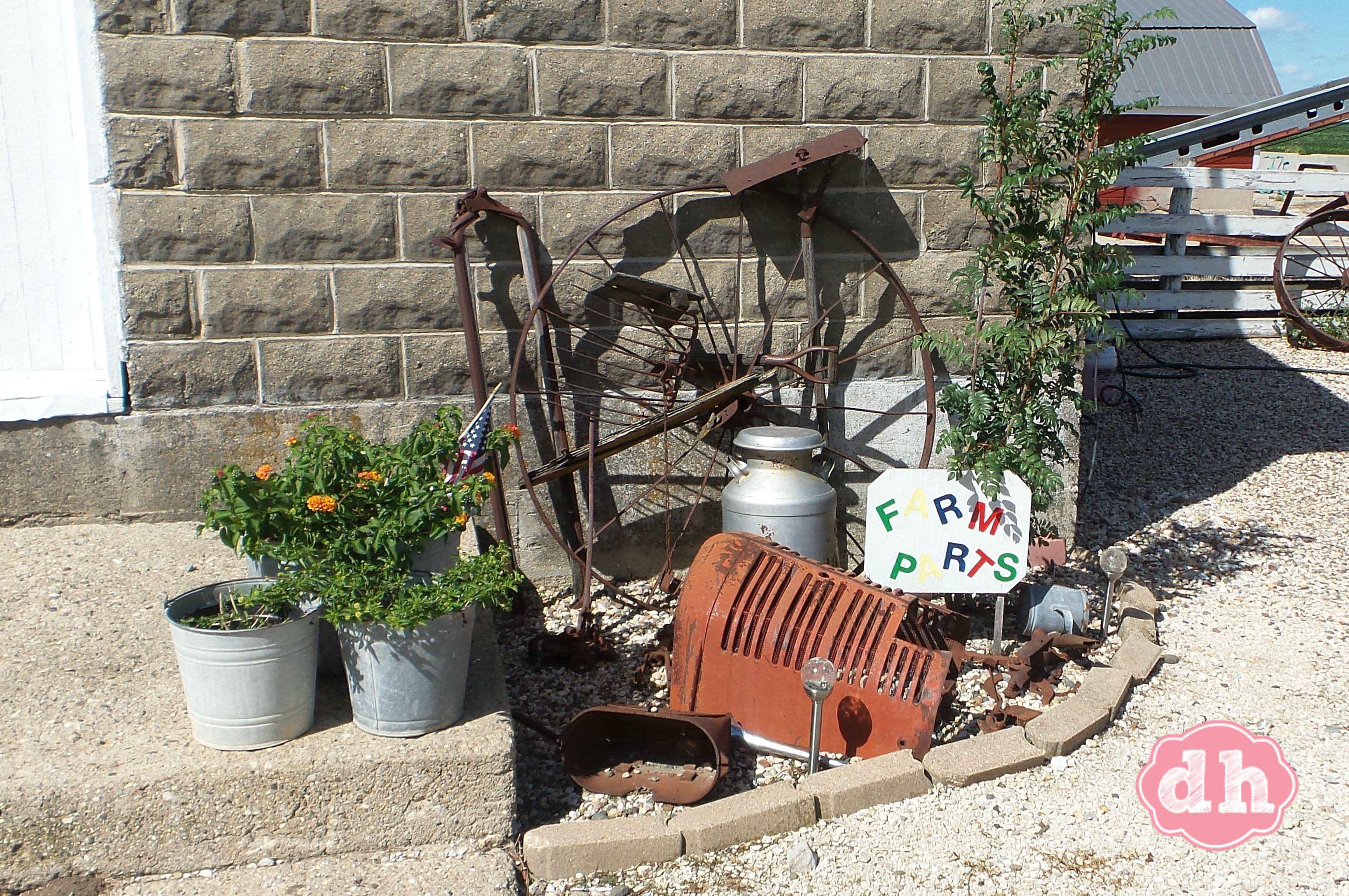 The website says "Visit the with a Touch of Modern". While I loved learning the past and the history of the farm, the touch of modern in the gardens was my fave!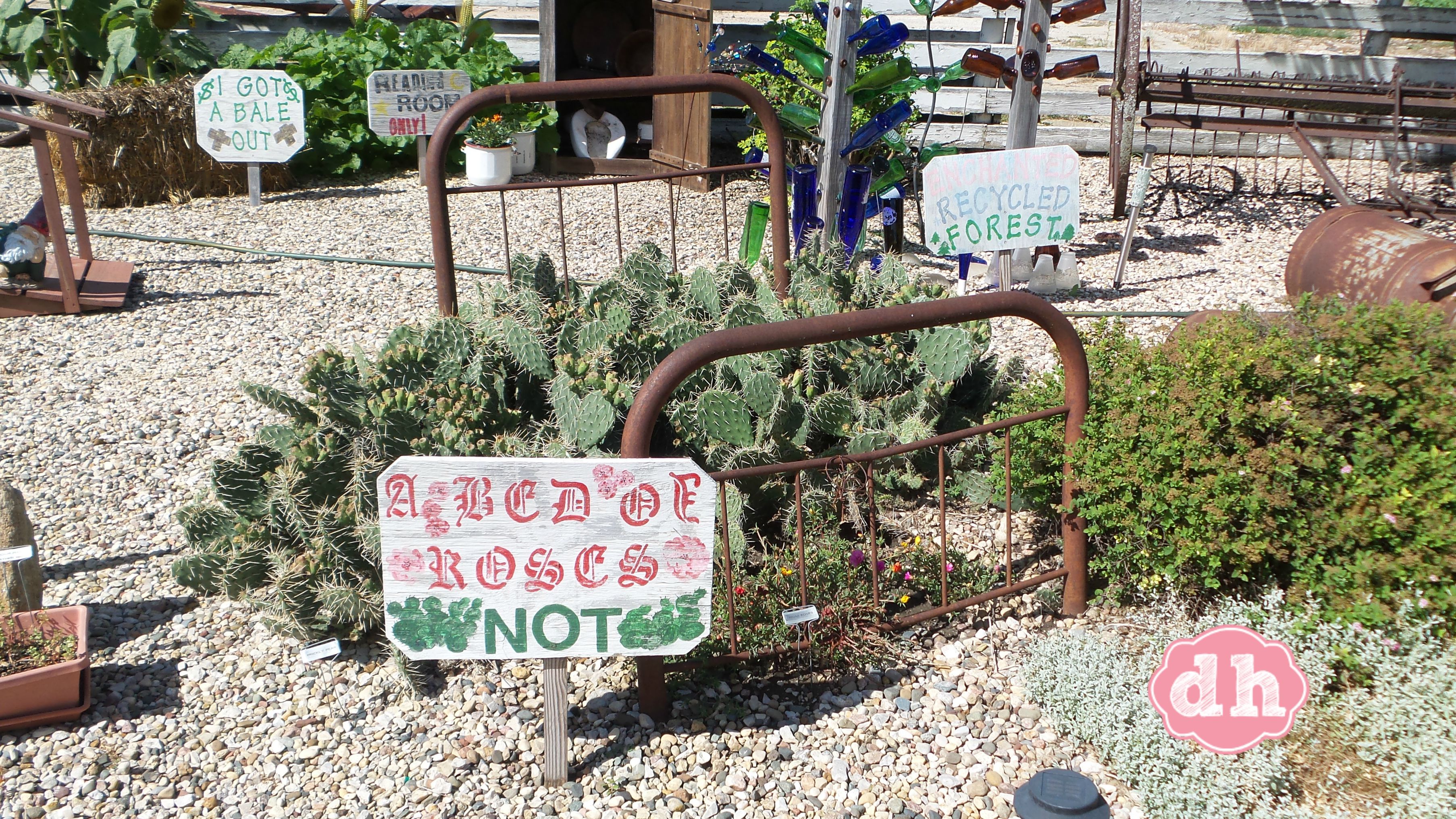 Not only do the gardens have beautiful plants and flowers, I love the humor and thought she put into them.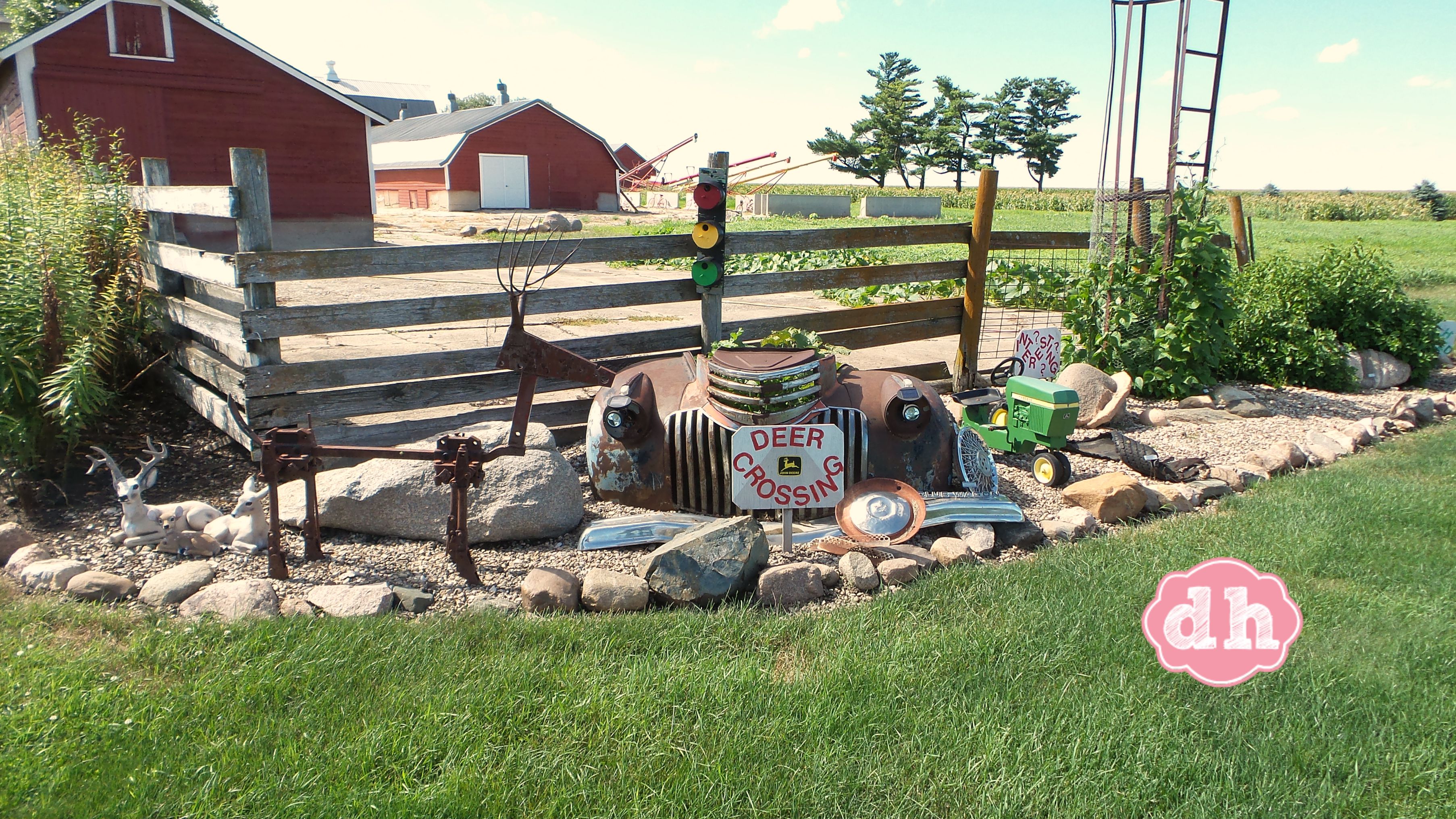 This is only a small taste of the garden. If you want to see more I highly suggest taking a trip to Dougherty!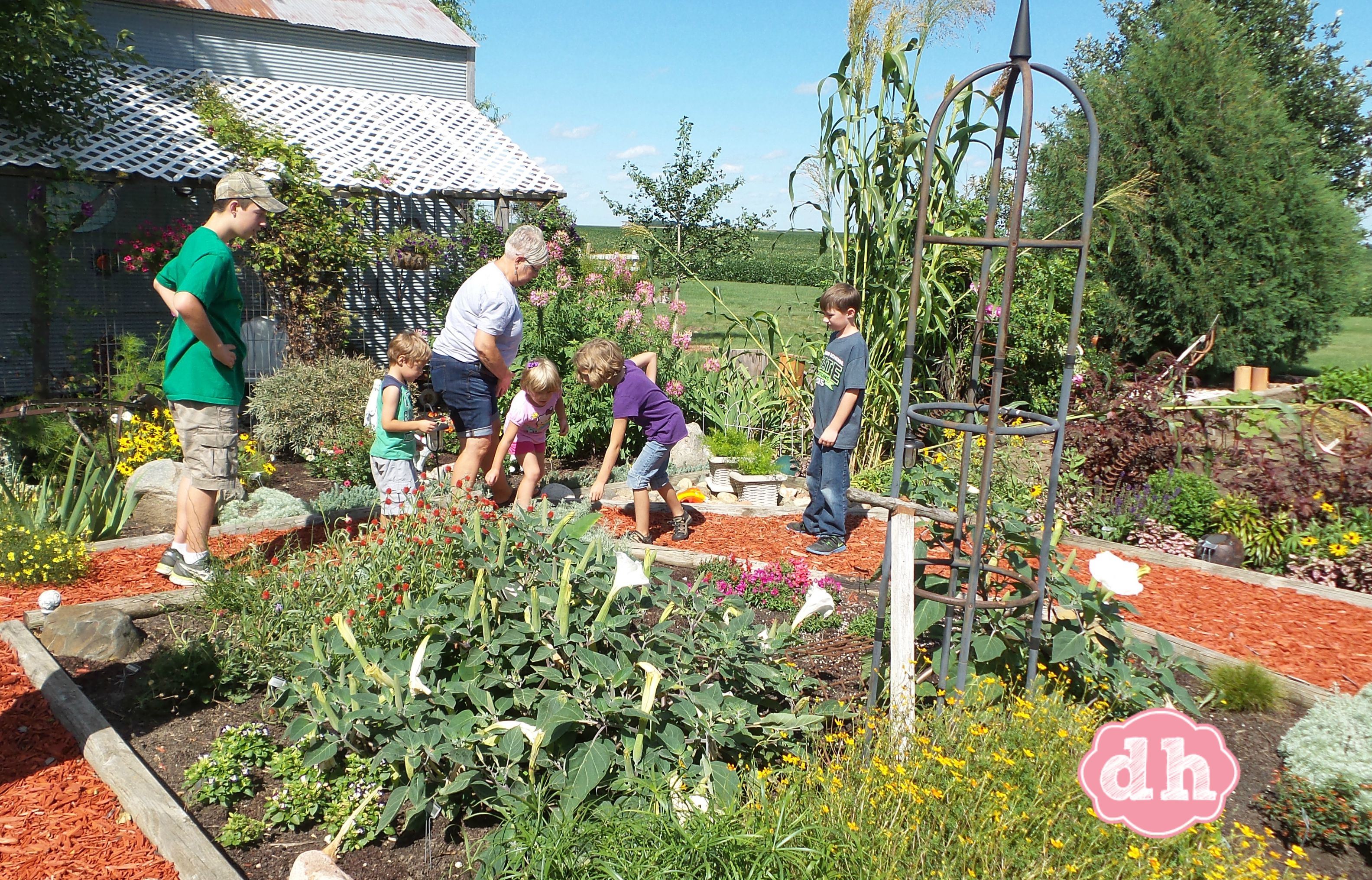 The kids enjoyed the garden as well and asked some fantastic questions.
Ted and Judy were gracious hosts and their grandsons were awesome!
Connect with them: