Pumpkin Pie in a Bag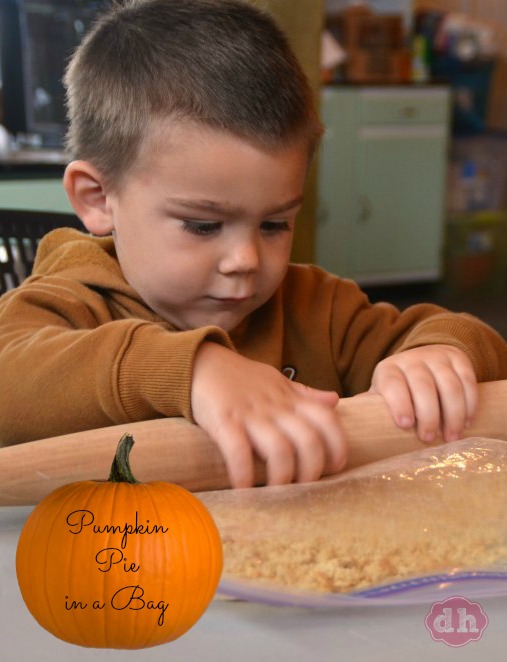 Fall is just around the corner.  Here is a fun idea to do with the kids this fall!
When you think of fall, what thoughts or smells come to mind? For me it's the leaves changing colors, fire pits, pumpkin spice, and cooler temps.  I love the fall weather and all the fun activities that can be found in north Iowa. A new thought that comes to mind is Enchanted Acres.   It is a pumpkin patch in north Iowa, but it is so much more than a pumpkin patch. Owner, Shannon Latham, is all about creating experiences and that's exactly what she does.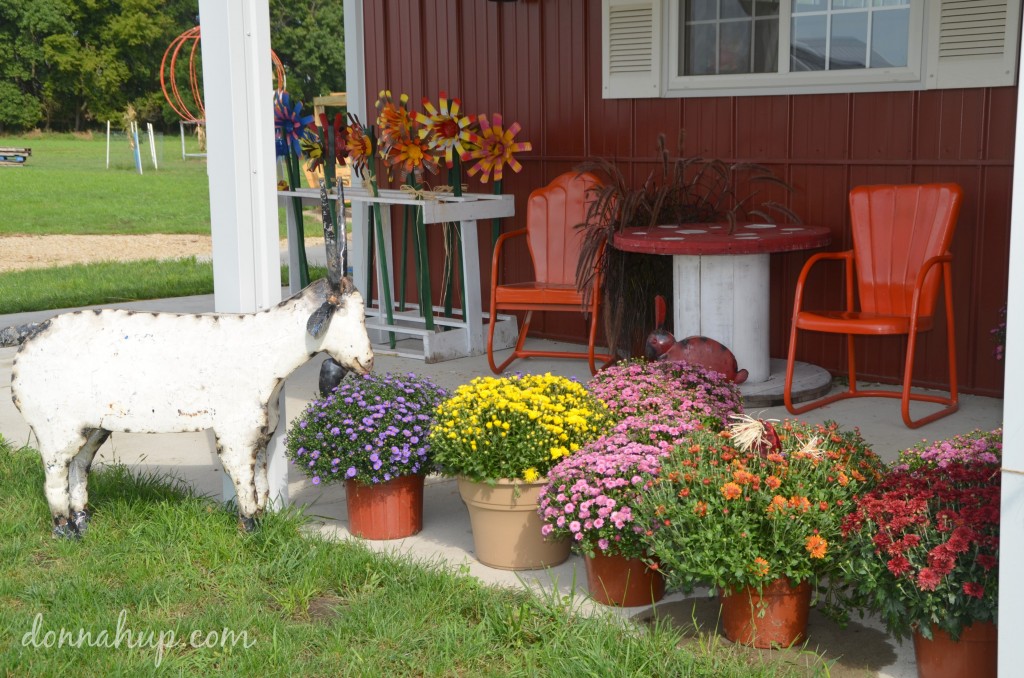 The farm is beautiful. They have a big read barn, corn fields, a fire pit, a swing set, playground, and more. It's a great place to take pictures. Not only to they have the amazing fall backgrounds and picture spots, but they also have fun cut outs for silly picture opportunities.  One of my favorite activities we did was to make pumpkin pie in a bag. There's something going every weekend for the family.  They have story time for the children complete with themed activities, arts  & crafts for adults & children, and more! You can grab a schedule of events here.
The great thing about the pumpkin pie in a bag is that it can be made anywhere!  It's a fun activity to do with the kids too.  You start with graham crackers. I would suggest putting them into two ziplock bags if you have "zealous" bakers that might really get into crushing the graham crackers.  We used a rolling pin and it worked fantastic.
After preparing the crust it's time for the filling.  You combine 2 and 2/3 cup of milk with 2 packages of vanilla instant pudding in another ziplock and mix it really well.
I love that the kids can be so involved in this activity.  They love feeling the ingredients squish in the bag.
Once the milk and pudding are completely mixed you can add 1 can of pumpkin, 1 tsp of cinnamon, and 1/2 tsp ginger.  Remove the air, seal, and mix again. Squeeze and knead with your hands for about 2 minutes until blended.  It will be the consistency of pudding.
After it's all mixed it's time to assemble the pie!  The ingredients are enough for 25 small cups.  First you pour your graham cracker crumbs in the bottom of the cup for the "crust".  You can cut a corner on the filling bag and squeeze it into each of the cups.  Top with whipped  topping.
The next and last step is my favorite, enjoy!
What fun things have you done or are you planning on doing this fall?
<strong>Pumpkin Pie in a Bag Recipe</strong>
Ingredients
2 and 2/3 cup milk
2 pkgs (4 serving size) vanilla instant pudding mix
1 can (15 oz) solid-pack pumpkin
1 tsp cinnamon
1/2 tsp ground ginger
graham crackers
1 can whipped topping
Instructions
Crush graham cracker crumbs in bag.
Combine the milk and instant pudding in the bag.
Remove the air from the bag and seal it.
Suqeeze and knead with hands until the mixture is blended – about one minute.
Add the pumpkin, cinnamon, and ginger.
Remove the air and seal the bag.
Squeeze and knead with hands until blended – about 2 minutes. It should form the consistency of pudding.
Place 1/2 tablespoon of graham cracker crumbs or a ginger snap in the bottom of 2 small cups.
Cut the corner of the bag, and squeeze pie filling into the cups.
Garnish the cups with whipped topping.