Meeting Tanya Holland at Sunset Savor Food & Wine Festival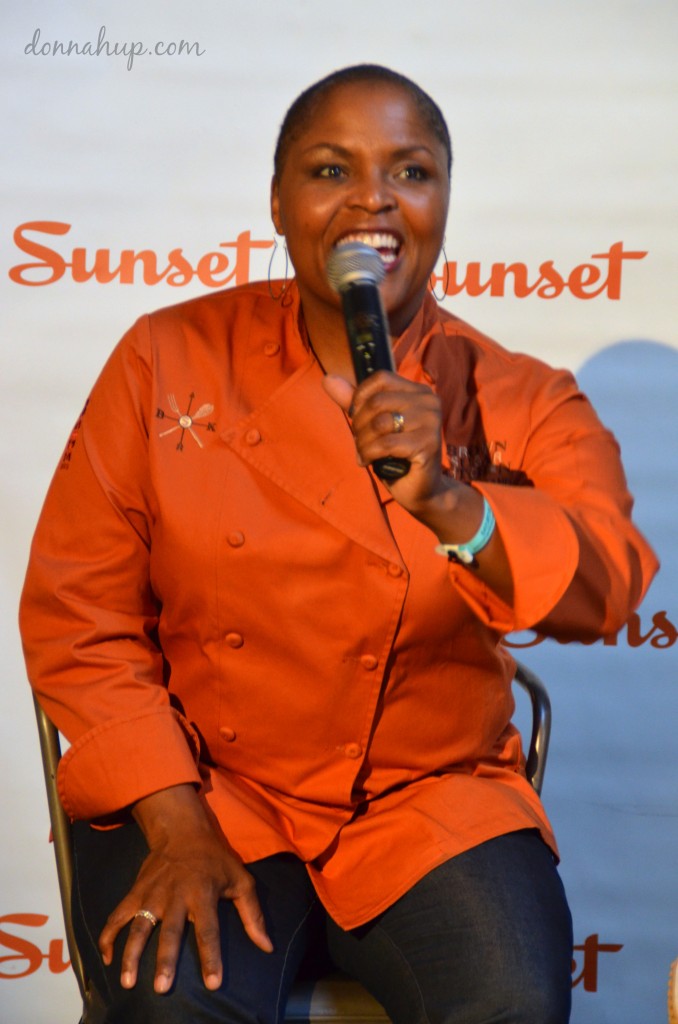 Last month I was able to attend the Sunset SAVOR the food and wine festival. The main event was at the historic Santa Margarita Ranch in California. I love cooking and was really excited to meet some of the chefs. One of the celebrity chefs present was Tanya Holland.
Tanya Holland is the Executive Chef and Owner of Brown Sugar Kitchen and B-Side BBQ in Oakland, CA. Holland is known for her inventive takes on modern soul food, as well as comfort classics. Her recipes are rooted in tradition. She was trained in France. She enjoys using great ingredients in hopes of finishing with a product that doesn't destroy them.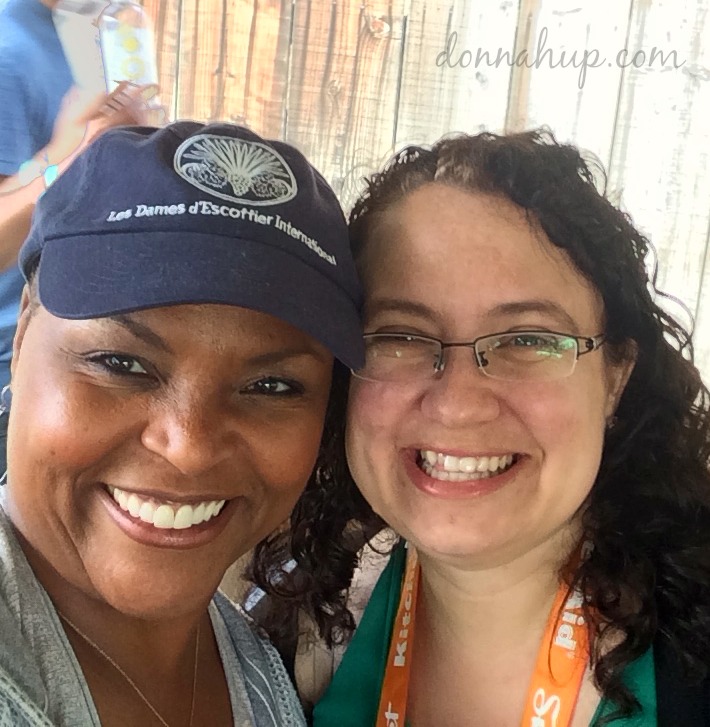 She was so sweet and down to earth and apparently makes the best chicken in waffles. I'll be honest with you – I've never had chicken and waffles but I am intrigued. I had a chance to sit down with her (and a few other journalists). She talked with us about how "comfort food doesn't go out of style" and that's why people come back to eat at her restaurant over and over. She started her own restaurant with only one waffle maker thinking it would be a novelty item. Instead, it has taken on a life of it's own.
When I think of comfort food I think of things that taste good but aren't necessarily good for me. We asked about the term "healthy soul food" since her cuisine has been referred to as such. She said that she uses clean oils and sustainable meats. This creates food that is clean which makes it a healthier choice despite the cuisine.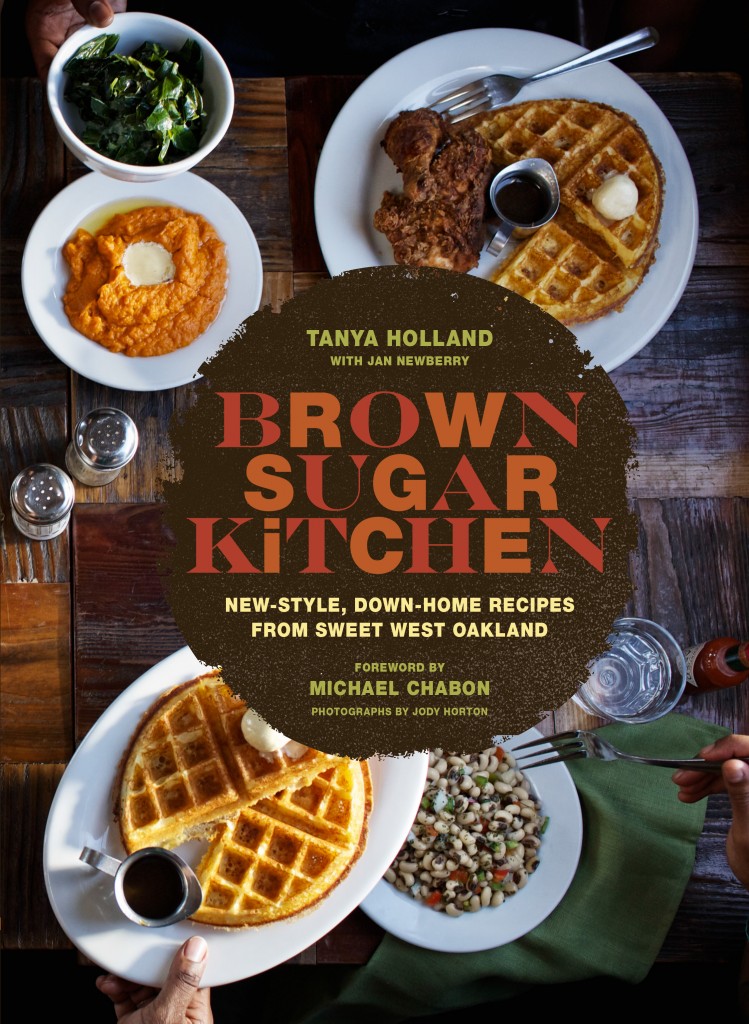 I'm really excited about her new cookbook, Brown Sugar Kitchen: New-Style, Down-Home Recipes from Sweet West Oakland. We asked her what recipes she'd recommend starting with to any home chefs that bought her book. Her suggestions were the BBQ Shrimp & Grits because it's very user friendly as well as the Sweet Potato Scones which are one of her personal favorites.

Buttermilk Fried Chicken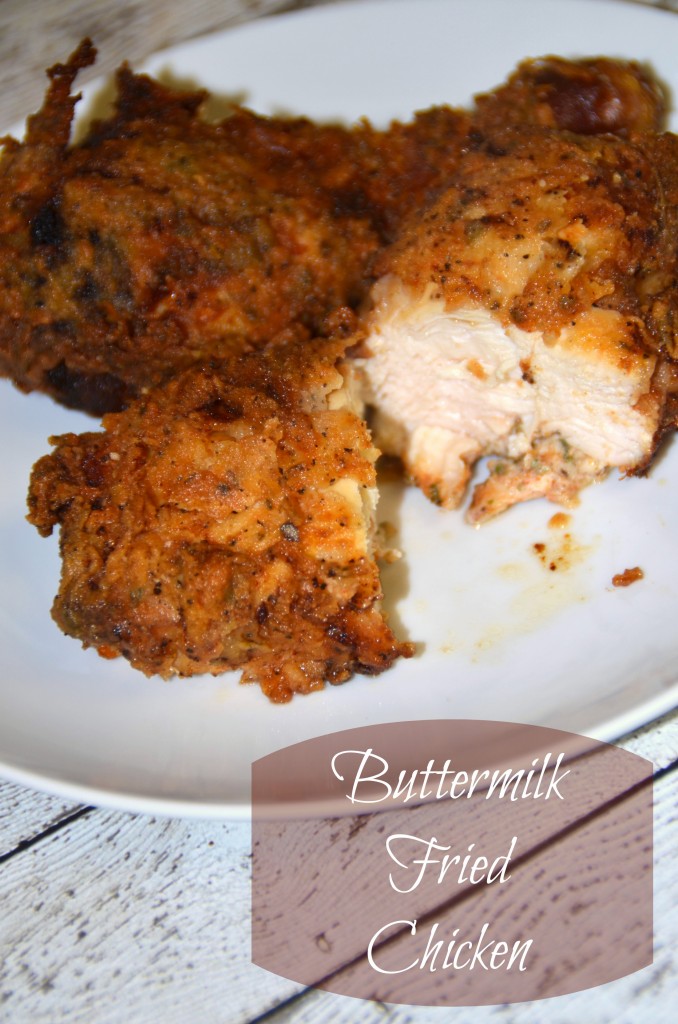 My husband loves fried chicken so that's the first recipe I started with.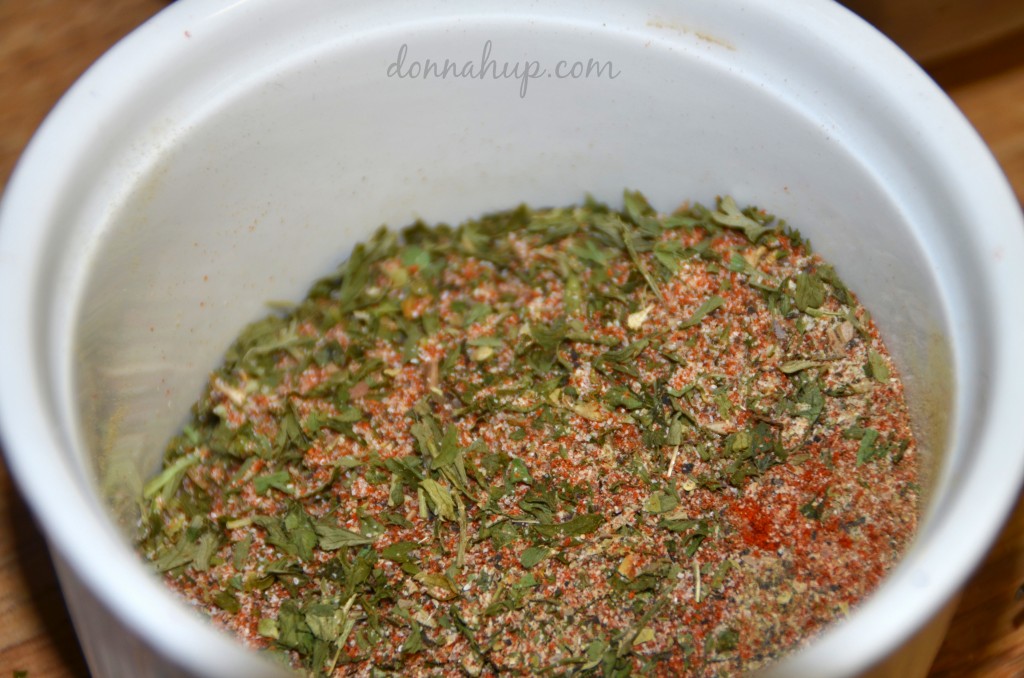 I started by mixing the seasonings together tarragon, paprika, onion powder, kosher salt, ground pepper, garlic powder, dried oregano, thyme, and cayenne pepper.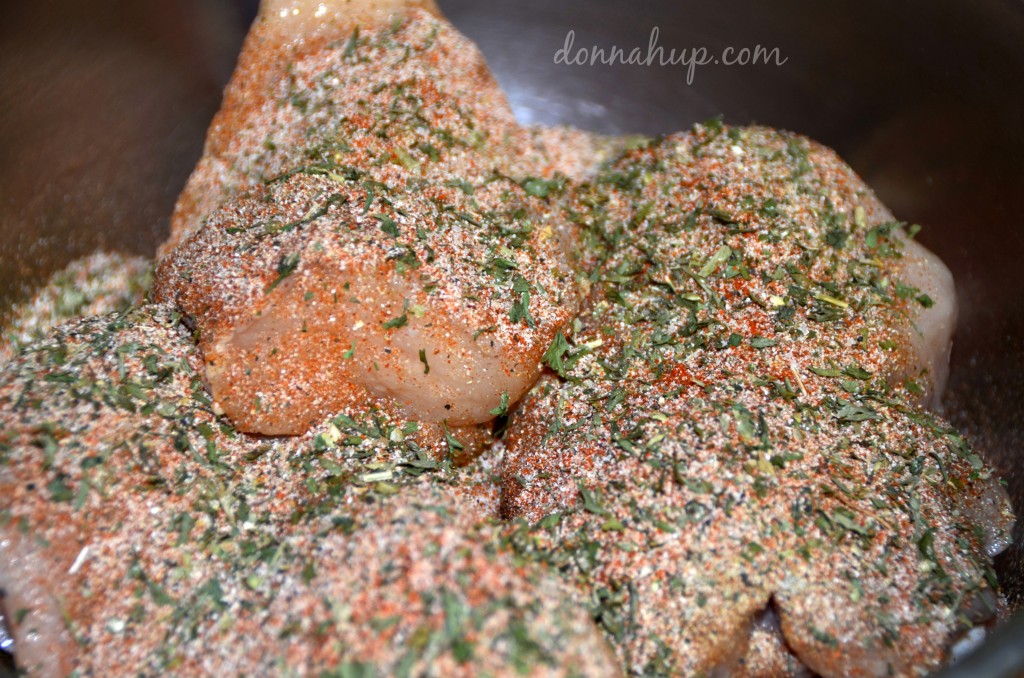 I placed the chicken in a bowl and tossed them with the seasonings.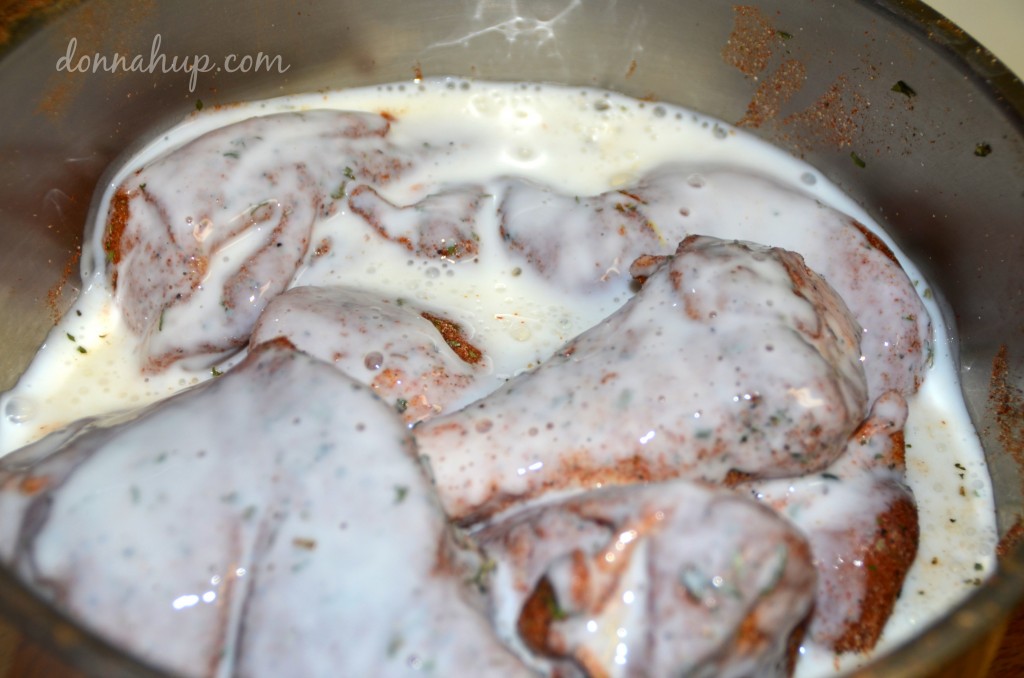 Then I poured the the buttermilk over the chicken and stuck it in the fridge overnight.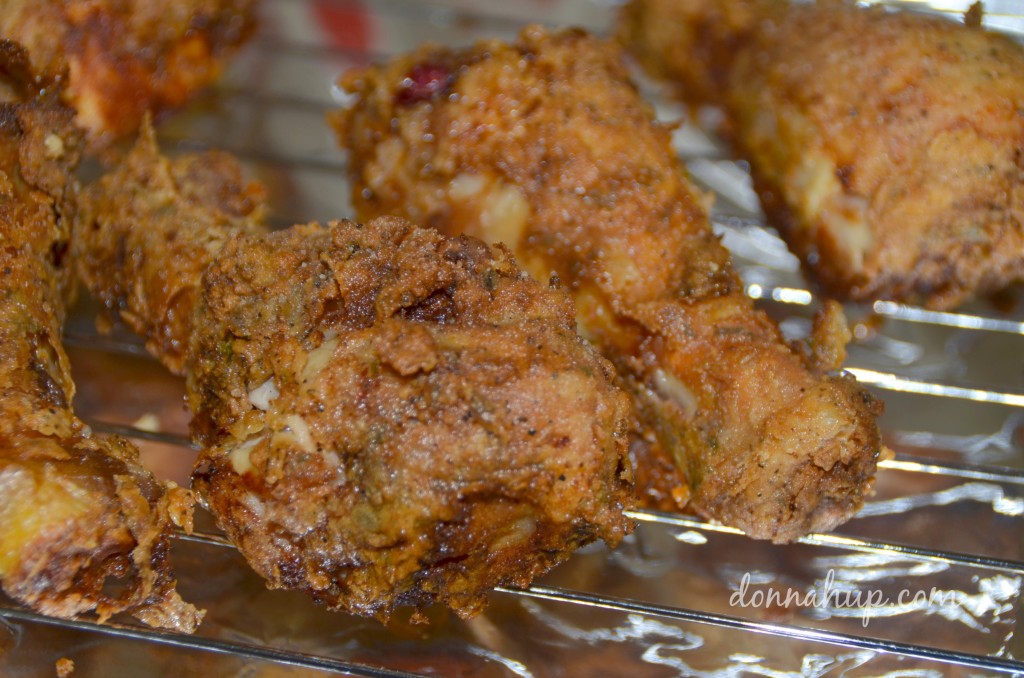 The next day I removed the chicken from the marinade and dredged it in the flour & salt mixture then fried and baked it.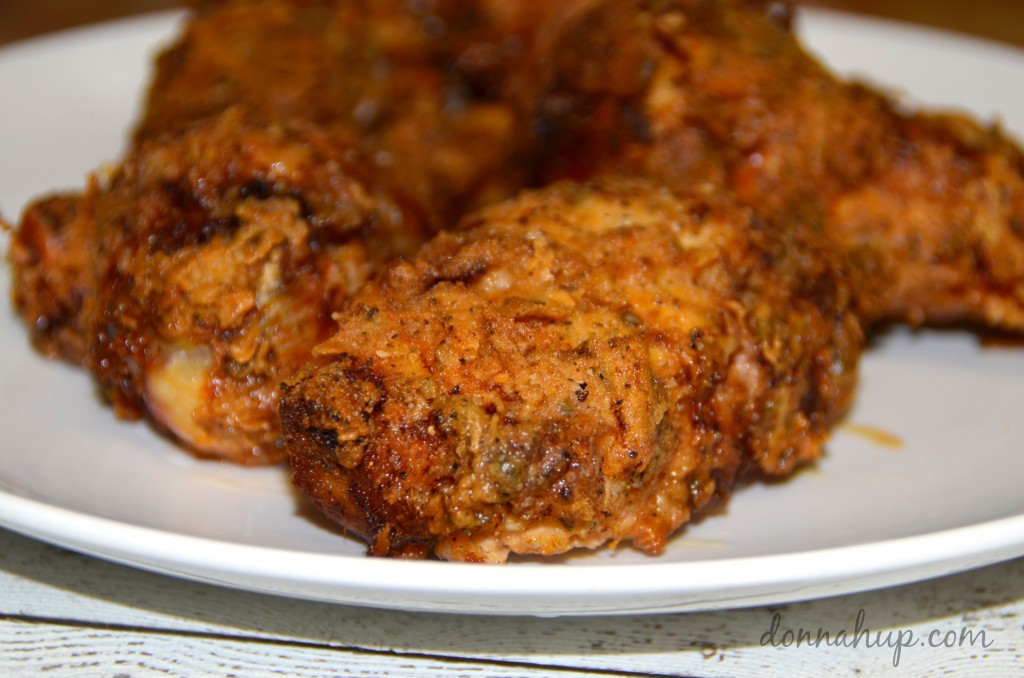 It was so delicious! The chicken was super moist and flavorful. I loved the little kick that the cayenne gave it. My husband had 6 pieces! I think it's safe to say he enjoyed it.
Connect with Tanya and her restaurants:
Brown Sugar Kitchen in Oakland, CA
Bside BBQ in Oakland, CA
Connect with Sunset SAVOR the Central Coast:
Meeting Tanya Holland at Sunset Savor Food & Wine Festival
Ingredients
1 Tbsp. dried tarragon

1 Tbsp. paprika

1 Tbsp. onion powder

1 Tbsp. plus 2 tsp. kosher salt, divided

1 Tbsp. plus 1 tsp. ground black pepper, divided

2 tsp. garlic powder

1 tsp. dried oregano

1 tsp. dried thyme

1 tsp. cayenne pepper

1 (3½-pound) chicken, cut into 8 pieces

2 Tbsp. fresh minced parsley

1 cup buttermilk

1½ cups all-purpose flour

Vegetable oil for frying
Instructions
In a small bowl, mix together tarragon, paprika, onion powder, 2 tsp. salt, 1 tsp. black pepper, garlic powder, oregano, thyme, and cayenne pepper. Place chicken in a large bowl and sprinkle with spice mixture and parsley, tossing to coat. Pour buttermilk over chicken. Cover and refrigerate overnight.

Remove chicken from marinade. In a large bowl, combine flour, remaining 1 Tbsp. salt, and remaining 1 Tbsp. black pepper. Dredge chicken pieces in seasoned flour.

Pour oil into a large pot to a depth of 3″ and heat over medium-high heat until a thermometer reads 350°. Add as many chicken pieces as possible without crowding the pan. Cook chicken pieces, turning occasionally and adjusting heat to keep oil at 350°, until cooked through, 12 to 15 minutes. Remove chicken to a rack and allow to rest 5 minutes before serving. Serve with cornmeal waffles with apple cider syrup.

Related articles