Mini Stuffed Pumpkins an Easy Gourmet Meal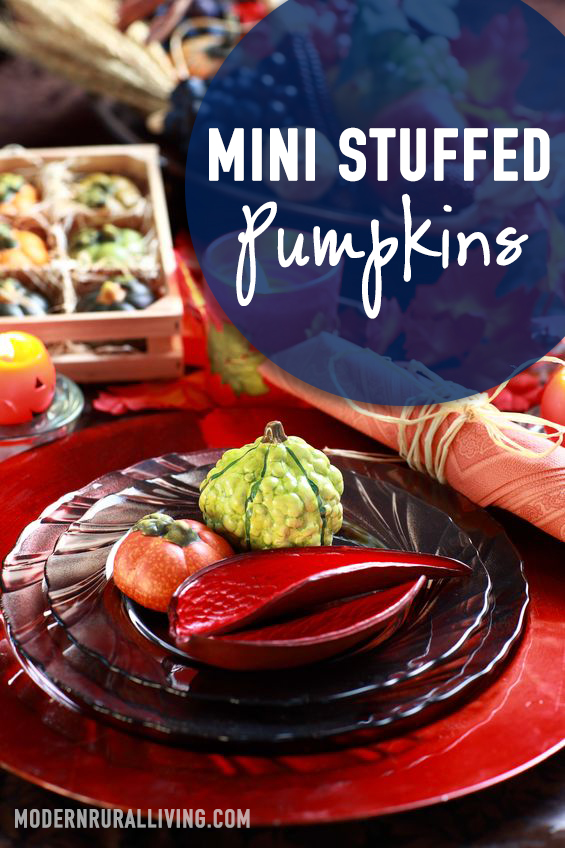 I'm so excited to have another #NorthIowaBlogger guest posting for me! My good friend, Amy, from over at Modern Rural Living is sharing a fun fall recipe with us!
Hi, my name is Amy and I blog over at Modern Rural Living. One thing about me is that I like to classify myself as an aspiring foodie. I say aspiring because I am no gourmet chef and don't have much time to travel and try new and exciting foods, writing food blogs and sharing recipes is my chance to express my inner food-loving self. 🙂
I didn't just come by this naturally, what started out as an experiment with food has turned into a combination of science and art for my parents, who joined a gourmet food club more than 15 years ago.
My dad says cooking is a science because you take whatever is in season and mix it with spices and liquids to make something exciting for the taste buds. My mom says cooking is an art form because it's all about presentation and eye appeal.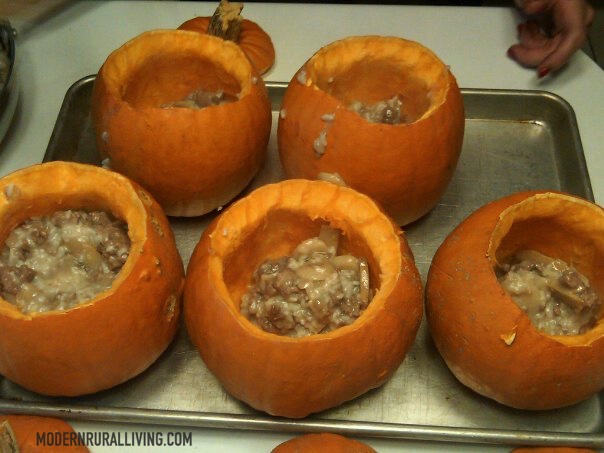 I believe their recipe for Mini Stuffed Pumpkins is a perfect union of science and art! Picture your table colorfully decorated with a bounty of gourds, pumpkins, bittersweet and acorns as the centerpiece; glasses of your favorite red, white or golden yellow wine; napkins and silverware tied together with twine next to a solitary plate holding the main course, a pumpkin stuffed with a delicious blend of savory and crunch.
My parents agree that cooking gourmet doesn't have to be difficult. The most difficult thing about this recipe is cutting the top off of the pumpkin. The rest is easy – especially the clean up as you just throw the shPell away or toss into your compost pile.
Whether you make this fun dish for friends or family, be prepared for the "oohs" and "ahhs" as they experience both the presentation (art) and taste (science).
Mini Stuffed Pumpkins an Easy Gourmet Meal
Ingredients
• 4 small pumpkins

• 1 onion, chopped

• 2 Tbsp Vegetable Oil

• 1 lb. Hamburger

• 2 Tbsp Soy Sauce

• 2 Tbsp Brown Sugar

• 4 oz can mushrooms

• 1 can cream of mushroom soup

• 1.5 Cups Cooked Rice

• 4 oz Can Chopped Water Chestnuts
Instructions
Preheat Oven to 350°

Cut off tops of pumpkins and clean out seeds.

Sauté onions in oil until tender.

Add hamburger, soy sauce, brown sugar, mushrooms, and soup.

Simmer 10 minutes.

Add cooked rice and water chestnuts.

Fill pumpkins and place on a foil lined cookie sheet.

Put tops on pumpkins.

Bake 1 hour at 350°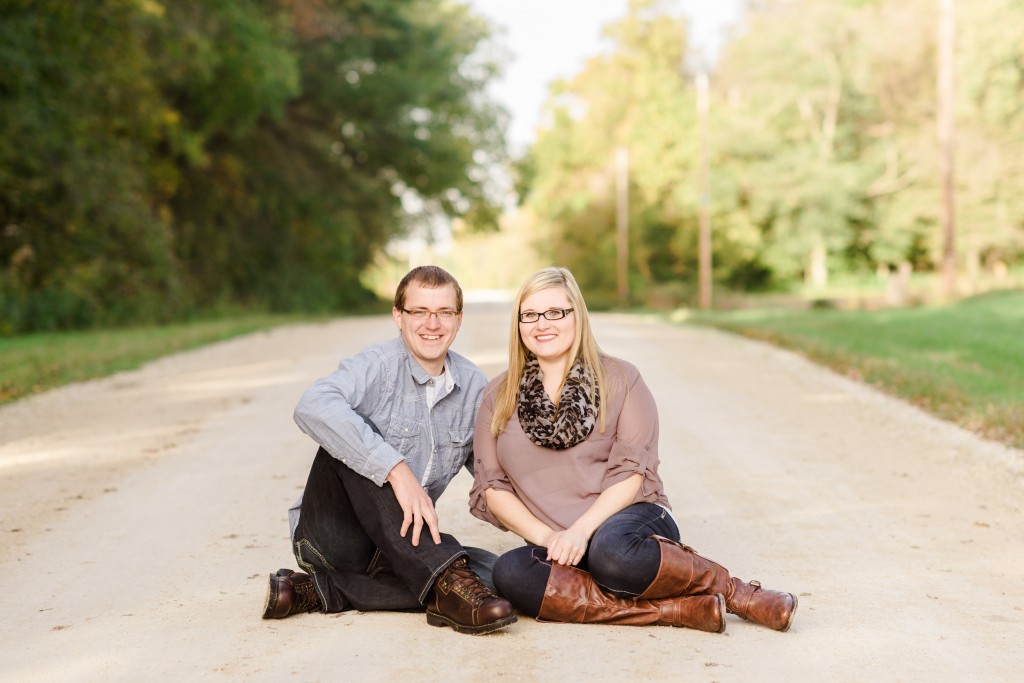 Connect with Amy: