Talking with Laurence Fishburne about The Ant-Man and the Wasp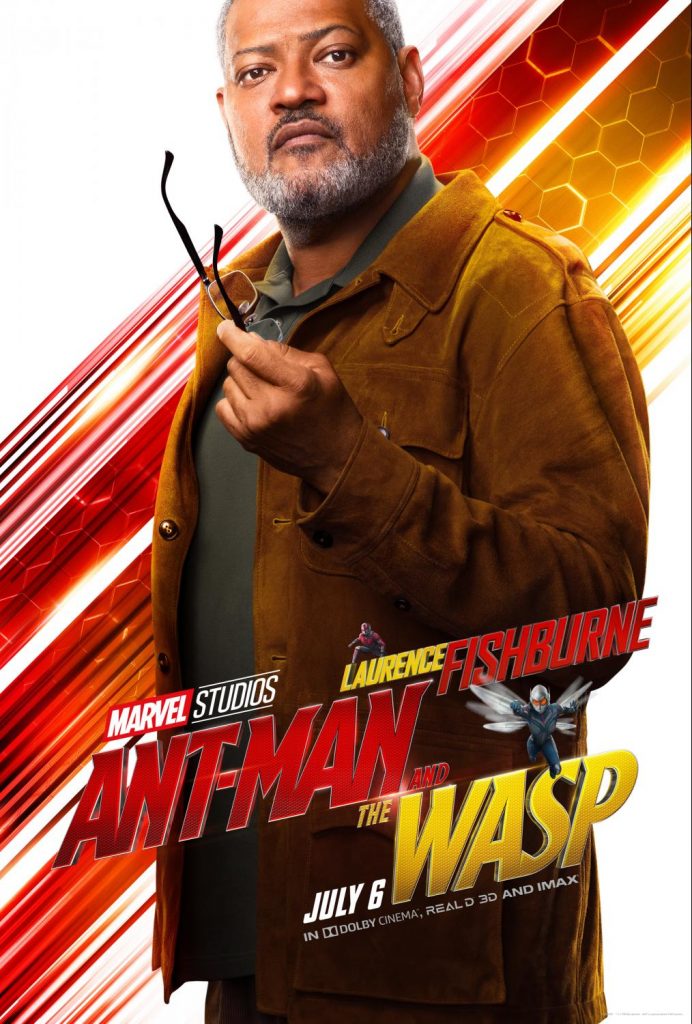 When Laurence Fishburne walked into the room he was so kind. He even started out by complimenting us and telling us what a pleasure it was to sit down with us. As he was talking to us all I could think was "it's Morpheus!"
Fishburne plays Dr Bill Foster in The Ant-Man and The Wasp. The movie has an overwhelming theme of family and he agreed saying, "It's one of the best things about the Ant Man character as Paul Rudd plays it; his most important relationship is with his daughter. And it's executed brilliantly in both movies."
I love that Fishburne is part of the MCU and so does he. In fact he shared, "I was very, very happy to jump in all four feet. I would have played a fly on the wall. I would have played a piece of debris. Just to be in the Marvel Universe."  Actually after he shared that I would totally play a piece of debris just to be part of a Marvel movie too!
Not only was he okay with playing debris, but it didn't matter if he played on the side of the hero or the villain. "Heroes, villains, whatever it is, as long as you can make them human then it's fun. You want to humanize them and allow the audience to have the experience of maybe I don't like what he's doing or maybe I don't like what she's doing, but there's something in them that reminds me of me."
Fishburne's character, Dr Foster, is really smart. He's a scientist and professor which makes him a great role model.  In fact his character and the character of Hank Pym actually worked together earlier in their lives. When we interviewed Michael Douglas who plays Hank Pym he said he'd love to do a movie about Hank's backstory – sort of a prequel. When we brought that up with Fishburne he thought it was an awesome idea too.
The movie will actually be in theaters tomorrow! And in true Marvel fashion there are two scenes after the end of the movie. There is one scene in the middle of the credits and one at the end and you don't want to miss either.
In fact, Fishburne had no idea it was coming. When we asked what he thought he had two words for us … "oh s***"  Needless to say you don't want to miss it.
Oh and as we were sitting down to take this group photo we asked if you take the red pill or the blue pill and his answer was "it's always a red pill day my dear."
Grab your tickets now. Ant-Man and The Wasp hits theaters on July 6, 2018!