Talking Rogue One with Diego Luna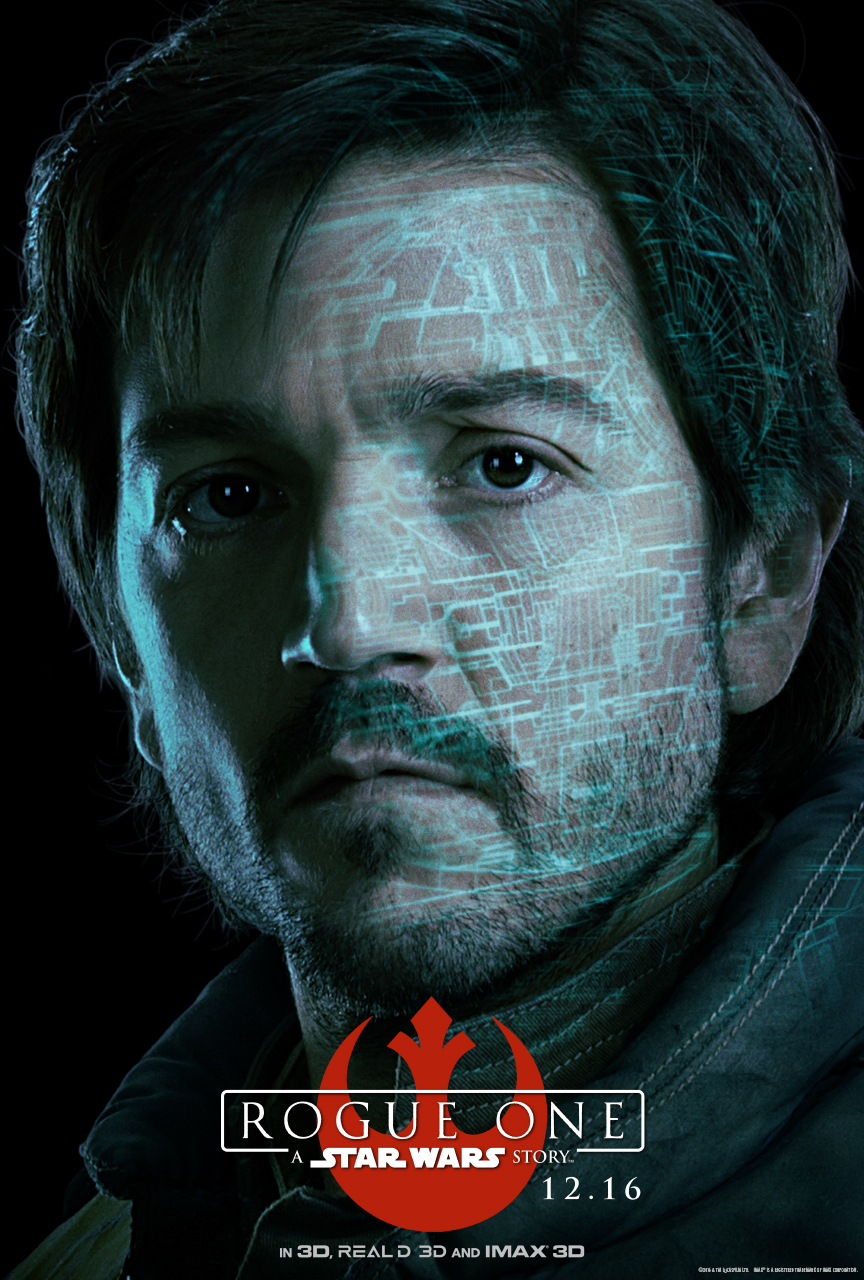 Only one week (7 days!) until Rogue One: A Star Wars story is released in theaters everywhere! I hope you've been following along on my adventure. I visited Skywalker Ranch, Lucas HQ, and even interviewed Felicity Jones.
Well today I'd like to introduce you to Diego Luna who plays Captain Cassian Andor.
Cassian is  an intelligence officer for the rebellion.  "He's a pretty damned good rebellious captain," Diego tells us, "He's in charge of the most important mission for the rebellion and he has to make sure this thing works together."
Captain Andro is a spy and mysterious man fighting for a cause.   He doesn't like war, but he's ready to sacrifice – a true hero.  Diego describes him as "a man with conviction that knows that working together as a team makes you stronger."
When director Gareth Edwards sat down with him to talk about the film he shared the story about the theme and rebellion and Diego felt as though he was listening to a speech. He was so inspired by the message he shared that had Gareth asked him to be Storm Trooper he would have said yes.
He shared that Star Wars is a family franchise – that the roles are family, and it's part of generations of family.
Speaking of family we asked how he handled the violence his children might see if they were to watch their Dad in the movie and if they'd be allowed to watch.  He just smiled and shared that he he brings them to filming a lot. Diego grew up in theater and was able to watch from the dressing rooms. He'd see an actor crying and wonder what was happening then see that same actor getting ready for the next scene and realizing that the tears didn't mean what he thought they did. It was fiction made to look real, but it wasn't real.  He invited his kids to witness the process.
His son is also a HUGE Star Wars fan.  In fact Diego shared that his son knew the world of Star Wars better than he did himself.  The film connects him with his kids as a parent and he loves sharing the excitement with him.
This makes him grateful. He often sees his work as something that separates him from his kids – what keeps him away. He has done films where he was gone and they're not even able to watch them afterwards. This film was special because when he'd leave for work instead of crying his son would say "Go, go. You have to be on time, Dad. Make sure you do it right please. Do what Gareth says. Don't mess up."
I really like the Character of Cassian and would hope I'd always be seen as that type of person, having conviction and working together for what's right.  In fact I think that's why I like Diego Luna so much. He's like a real life Cassian.  He passionately compared the world today to the struggle in Star Wars. We have differences in our society as well – cultural, racial, etc and that should be seen as a strength.  It's a great thing to be celebrated.

Star Wars Rogue One hit theaters on December 16th. Do you have your tickets yet?