SWIRL Made-to-Order Cupcake Shop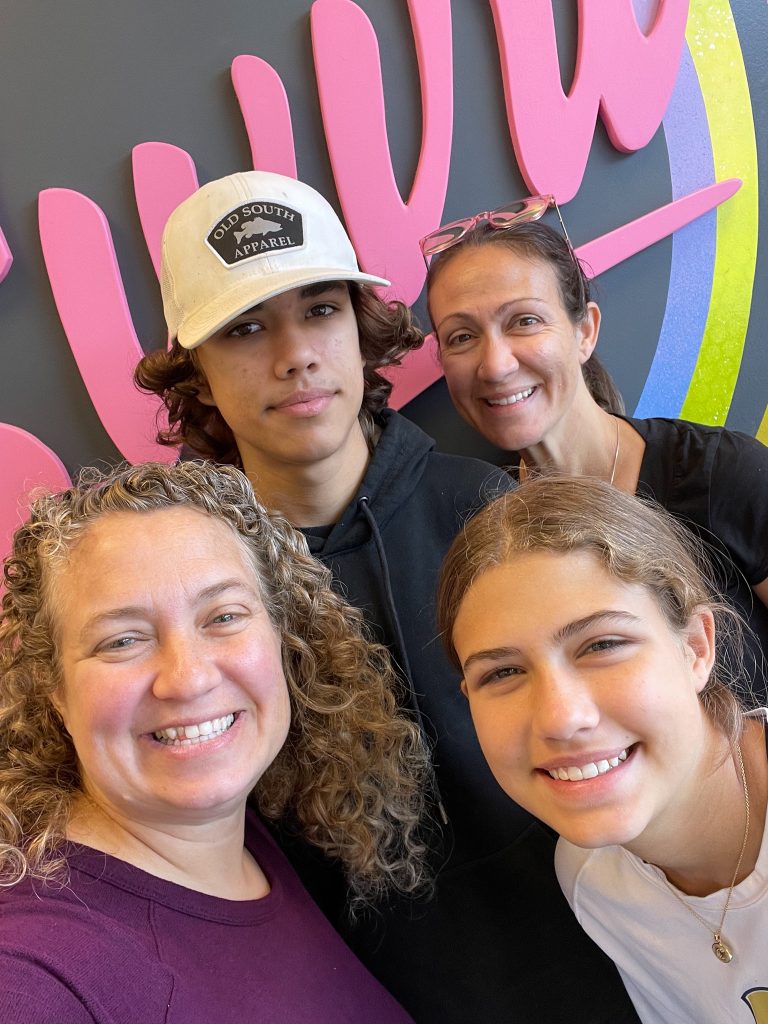 When I'm traveling I love to find new experiences and food that I can't find other places so when I was in Charlotte, NC with my sister, nephew and niece it was a sweet treat when we stumbled across SWIRL. SWIRK is a Made-to-Order Cupcake Shop with Cupcakes, Cookies, and shakes.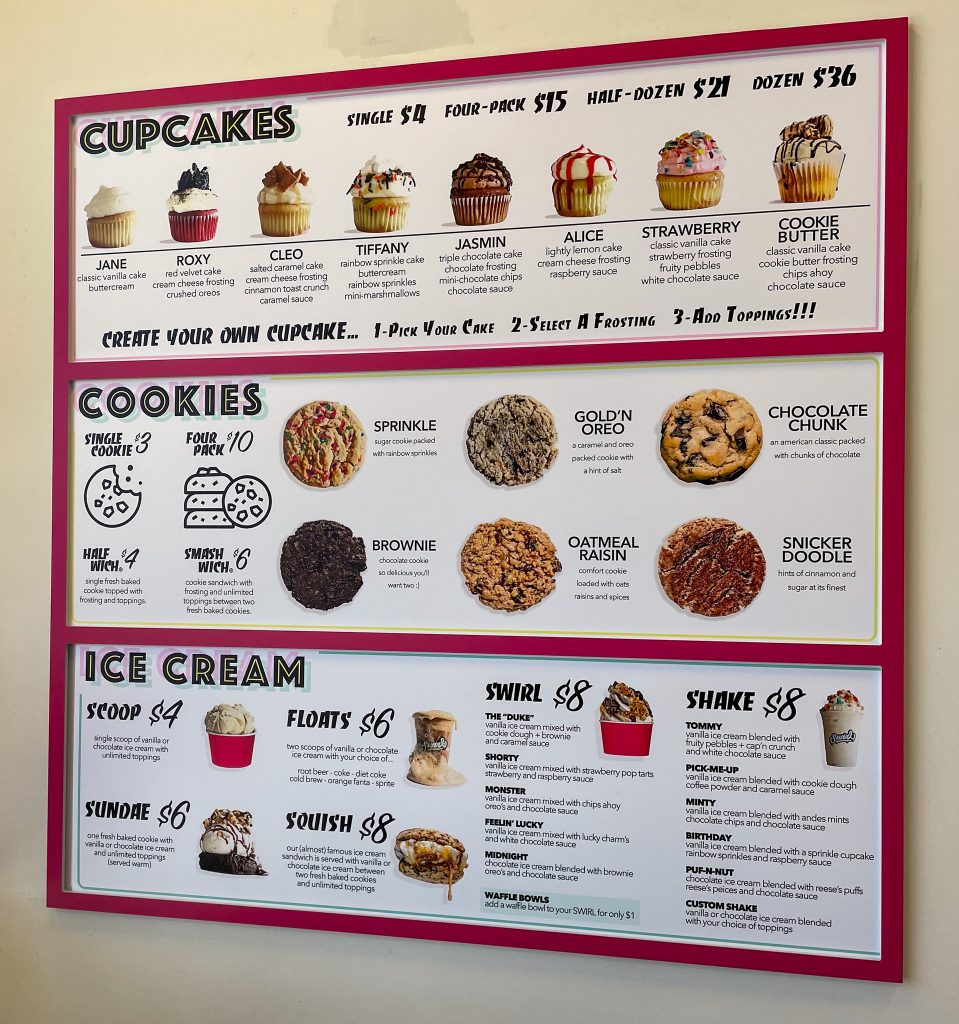 SWIRL is the world's first (and only) Made-to-Order Cupcake Shop. We offer a dozen frostings and enough toppings to keep the kids happy. We didn't stop at made-to-order cupcakes though… we also offer fresh-baked cookies and an assortment of customizable ice cream treats guaranteed to bring a smile to the whole family.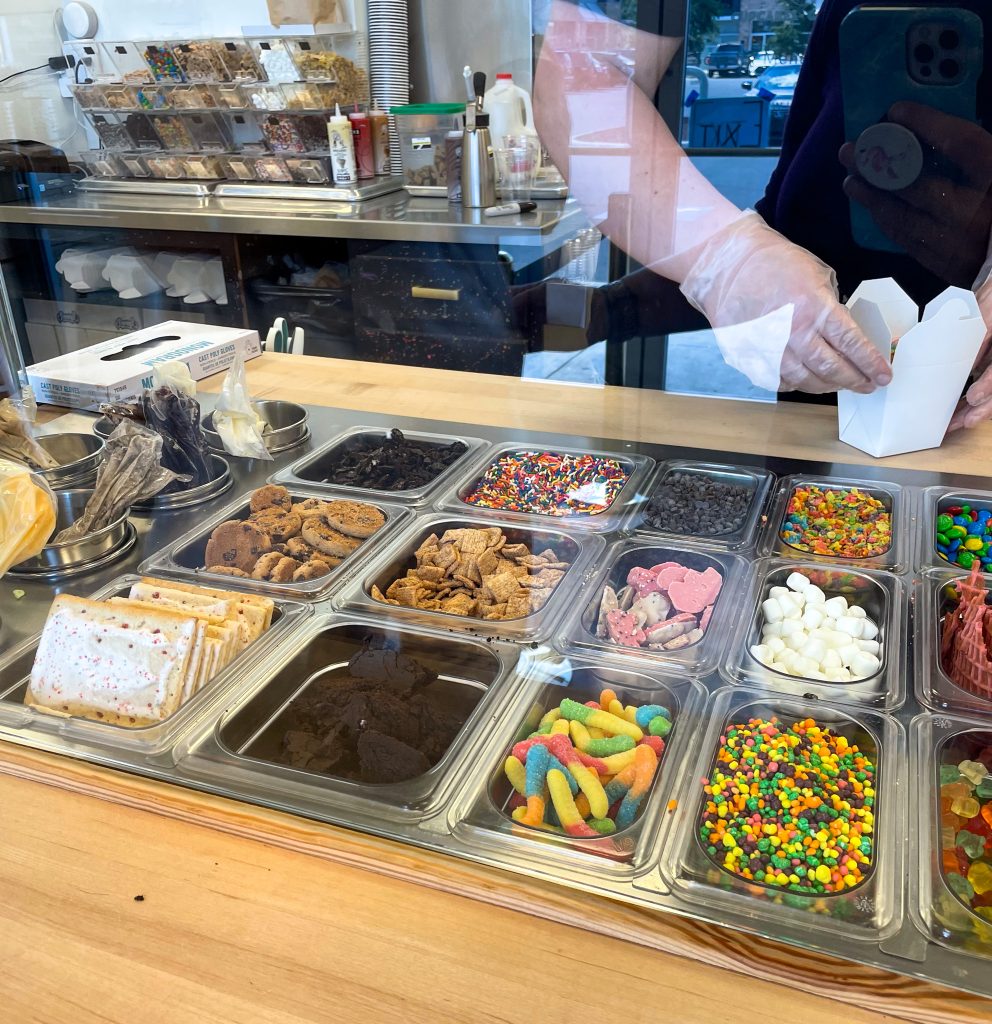 You pick your treat – cupcake, cookie, ice cream, or shake and then you pick your toppings and mix ins.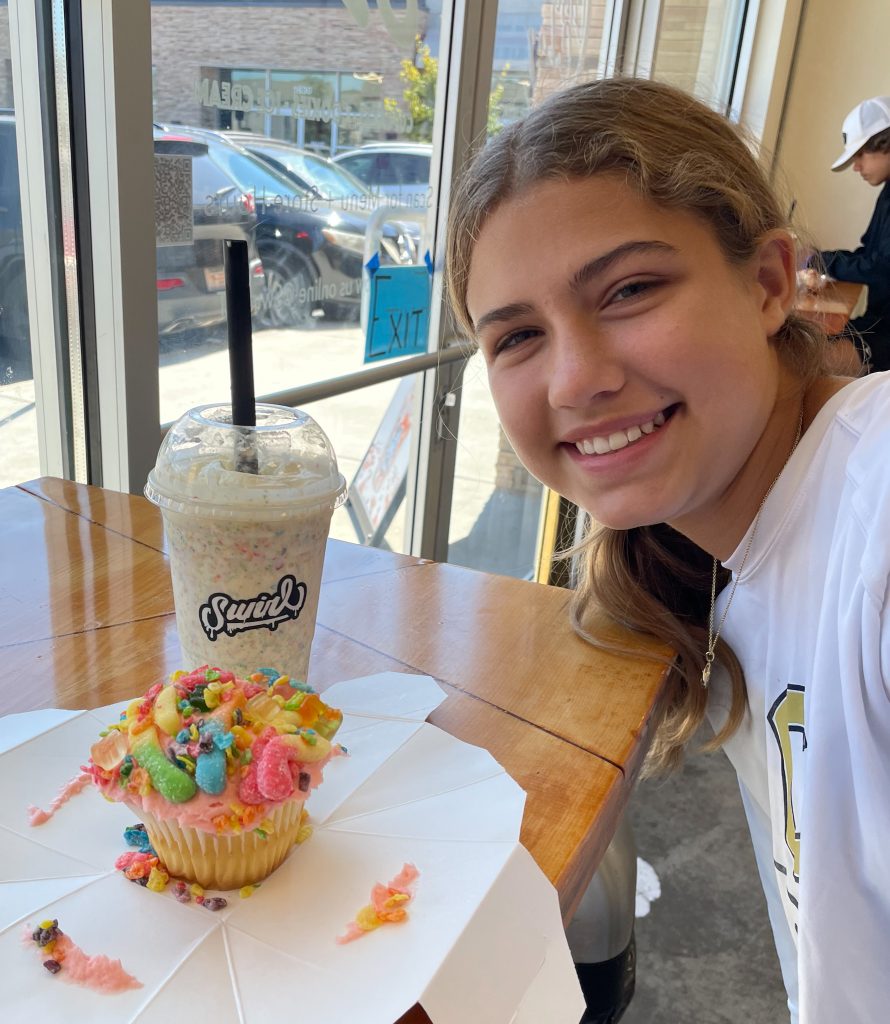 There are so many different options that you could literally go here every day and get something different every single time. I'm not sure I'd get the combination that my niece got, but she loved it.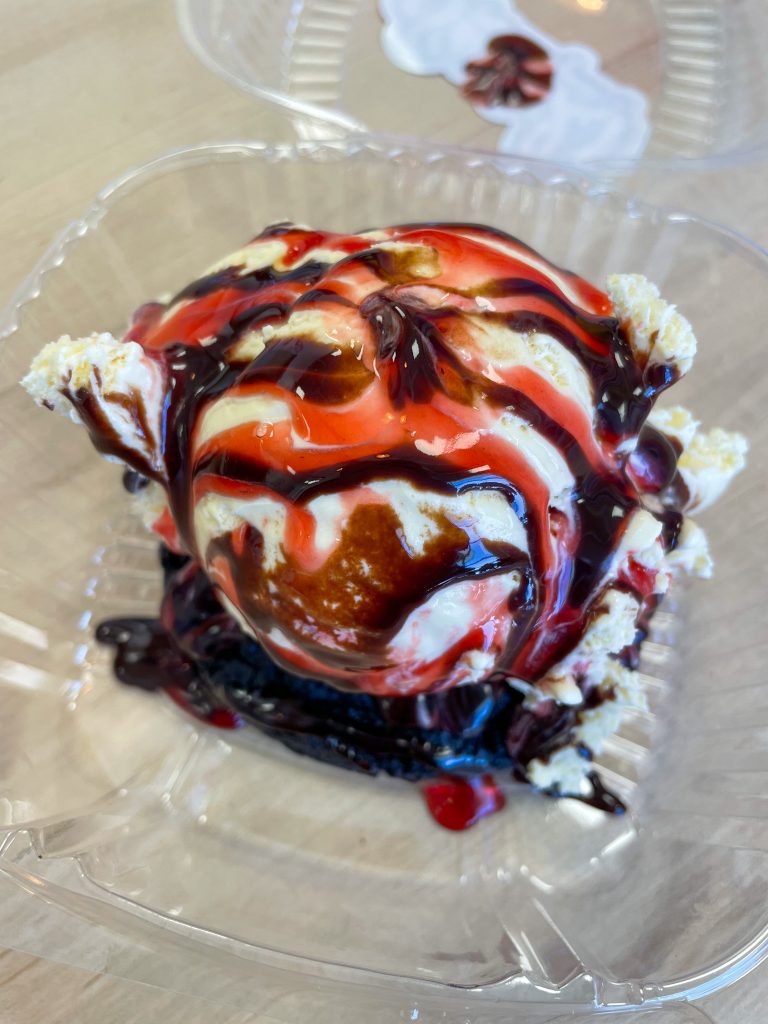 I got a warm brownie cookie with vanilla ice cream, strawberry syrup, and fudge. It was delicious!
If you're ever in the Charlotte area, a visit to SWIRL is a must!
Connect with them:
SWIRL Website
Instagram
Facebook