Lark Restaurant Janesville, WI
My husband and I just celebrated our 17 year wedding anniversary so we were looking for a new place to eat and celebrate. We took a walk downtown Janesville and a few pictures on Rock River.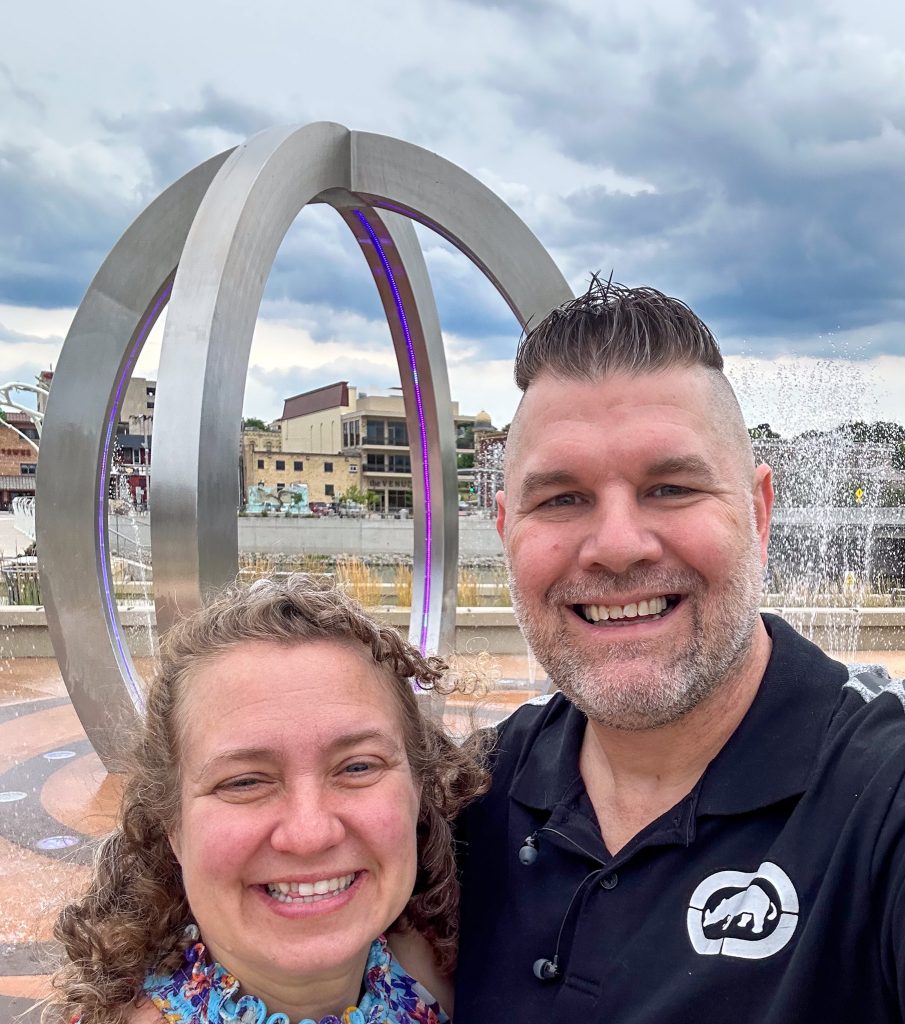 There's a beautiful walking bridge, fountains and more at Town Square.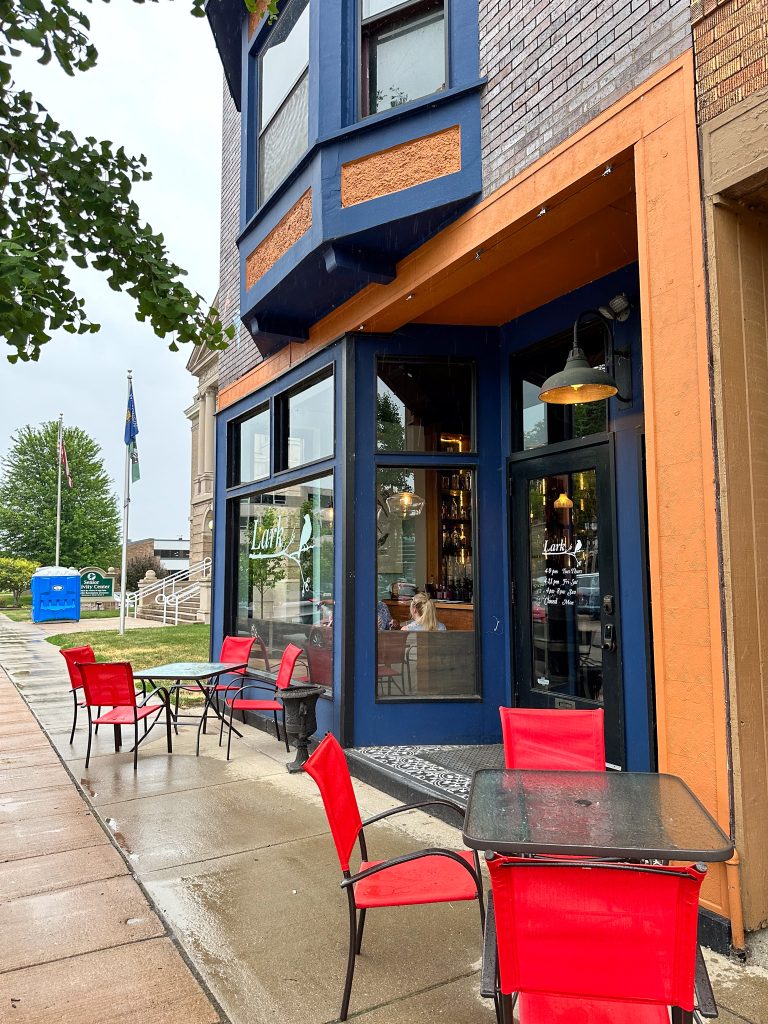 Right around the corner from Town Square is Lark.
At Lark, our focus is on seasonally driven dishes made with locally sourced ingredients that reflect the wide, international influences that drive American cuisine .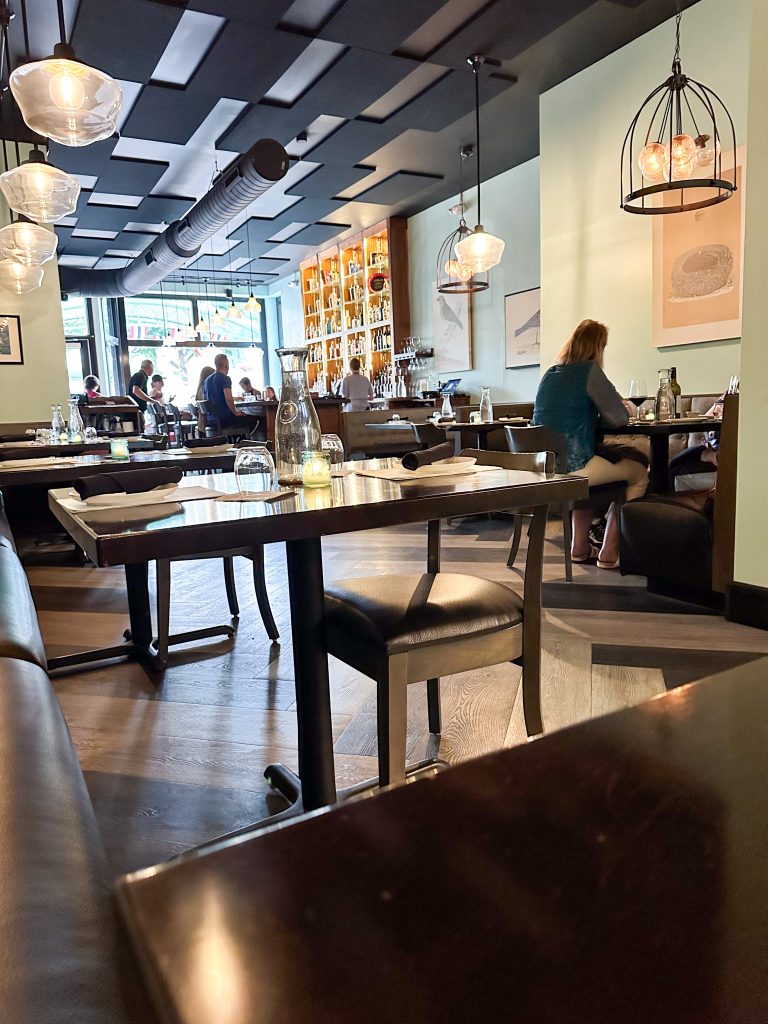 It's got a very cozy vibe when you walk in. We were close to the other tables, but even with another couple seated next to us I didn't feel like they were on top of us. We were able to have our own conversation.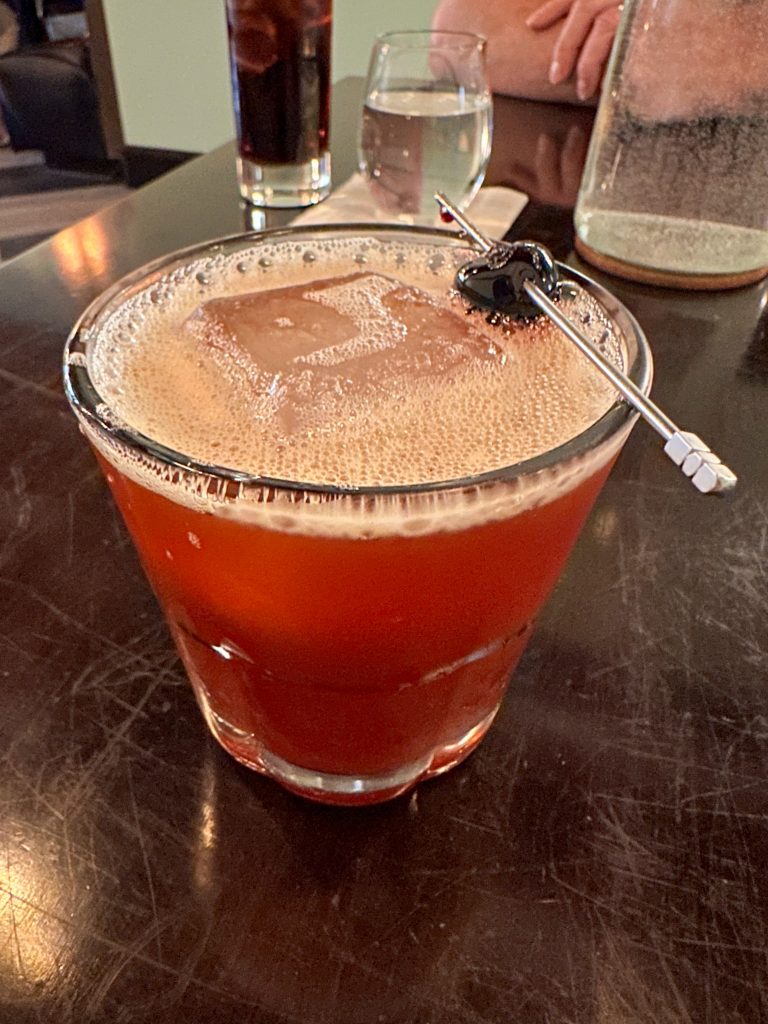 The have a lot of specialty cocktails. I went with the 608 and it was delicious. Very smooth.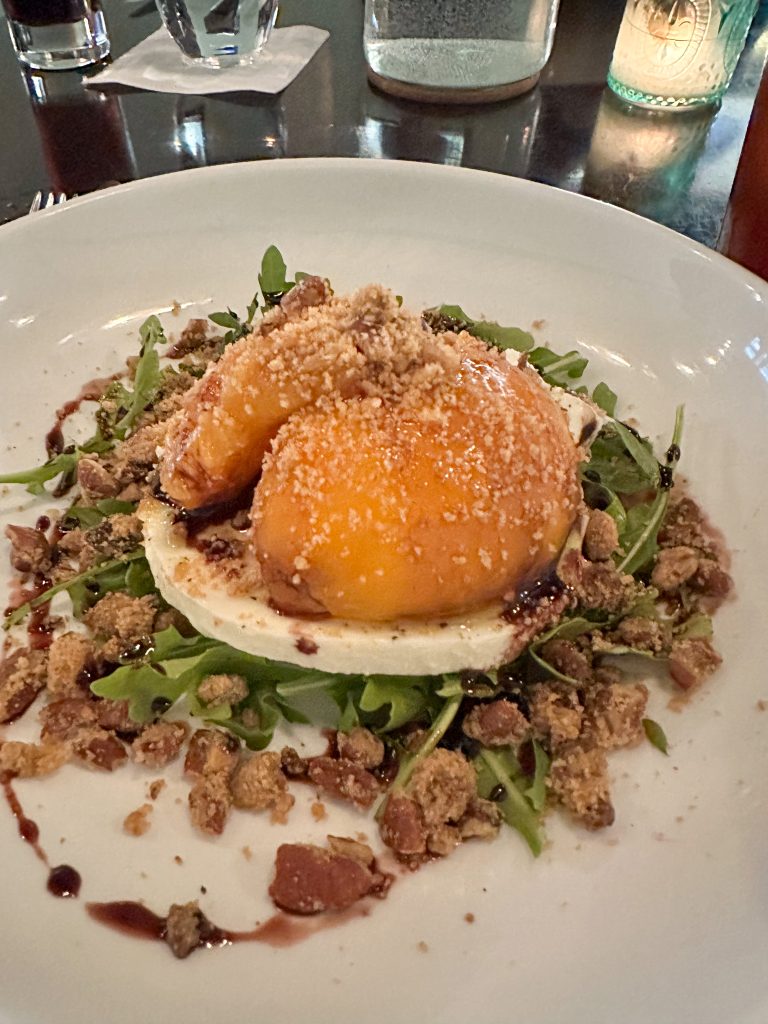 Every month they have a special called the Prix Fixe where you get a three course meal so we went with that. The first course was the Georgia Peach Salad with fresh peaches from Pearson Farms, house made mozzarella, bacon- Georgia pecan crumble, arugula, and a hickory gastrique. The peaches were so juicy and the flavors blended together so well.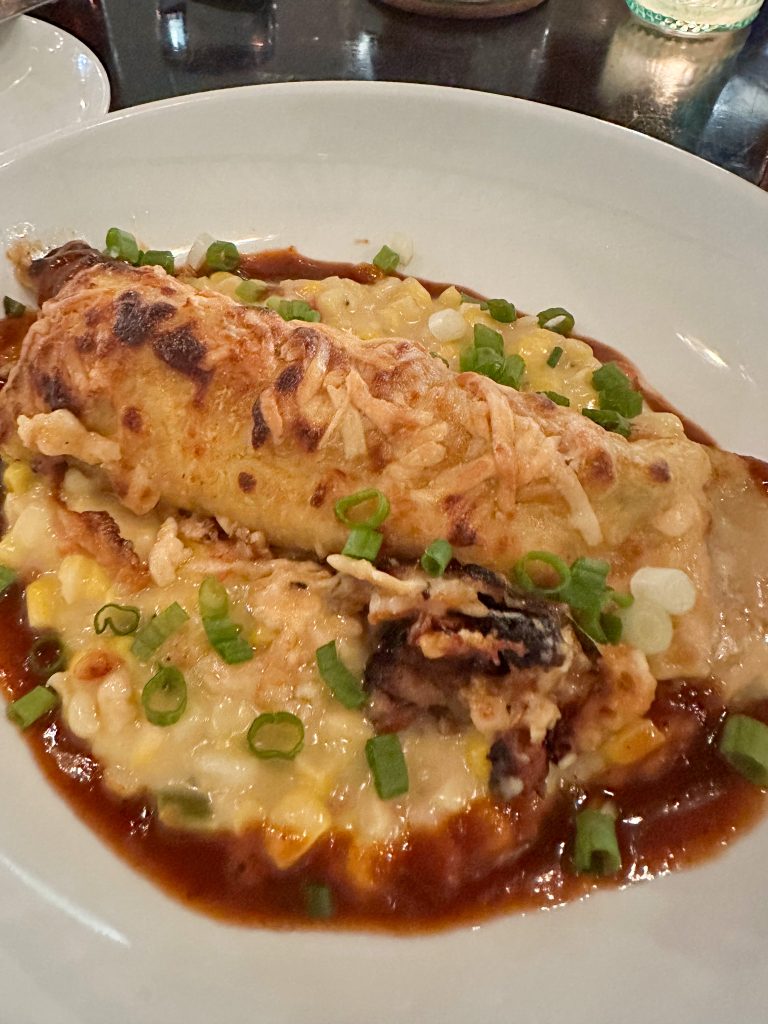 The second course was a BBQ Smoked Lamb Crepe with Midnight Moon goat gouda and creamed corn. It was also delicious.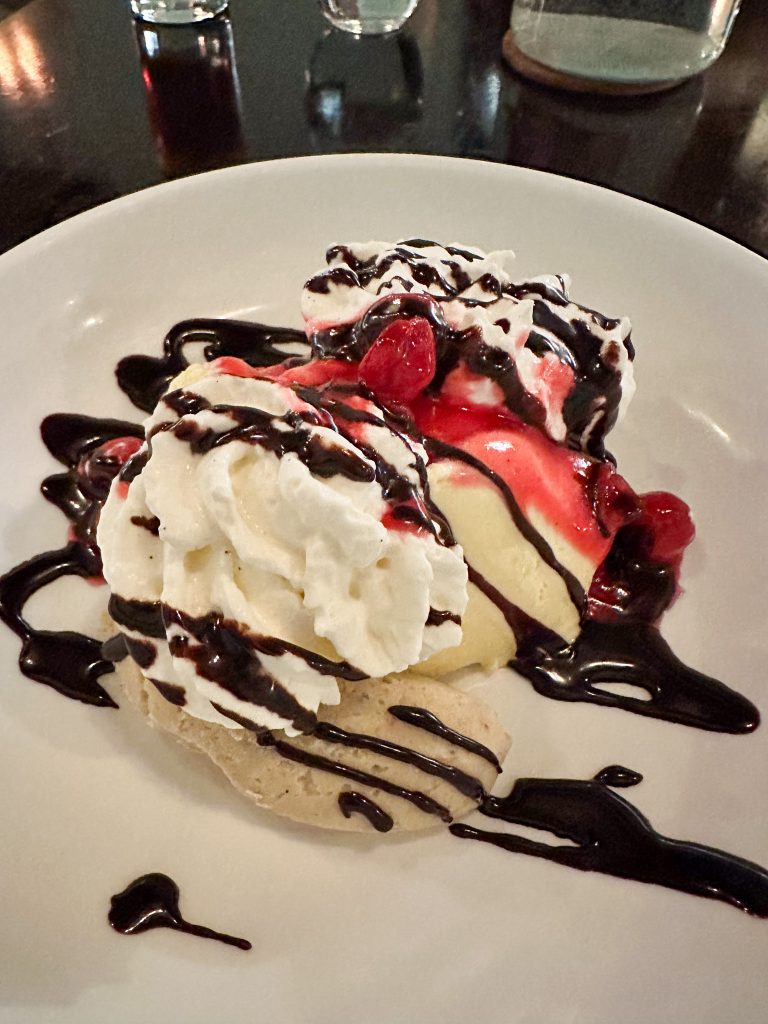 The third course was dessert. A banana split with Banana ice cream, fudge sauce, frozen white chocolate banana, local cherries, and whipped cream. My favorite part of this was the cherries which were on the tart side. I couldn't finish my ice cream because I was so full from the first two courses.
There were so many other items on the menu that I wanted to try like the Mac and Cheese with Cavatappi, gouda sauce, bacon-onion jam, fried chicken, and pork rind crumble. A second visit will definitely be in order.
Our server, Chantel, was so kind and the experience was wonderful. If you're in the Janesville, WI area I would highly suggest a visit to Lark.
Connect with them:
Lark Website
Facebook
Instagram