Sundried Tomato Sausage & Alfredo Pasta Bake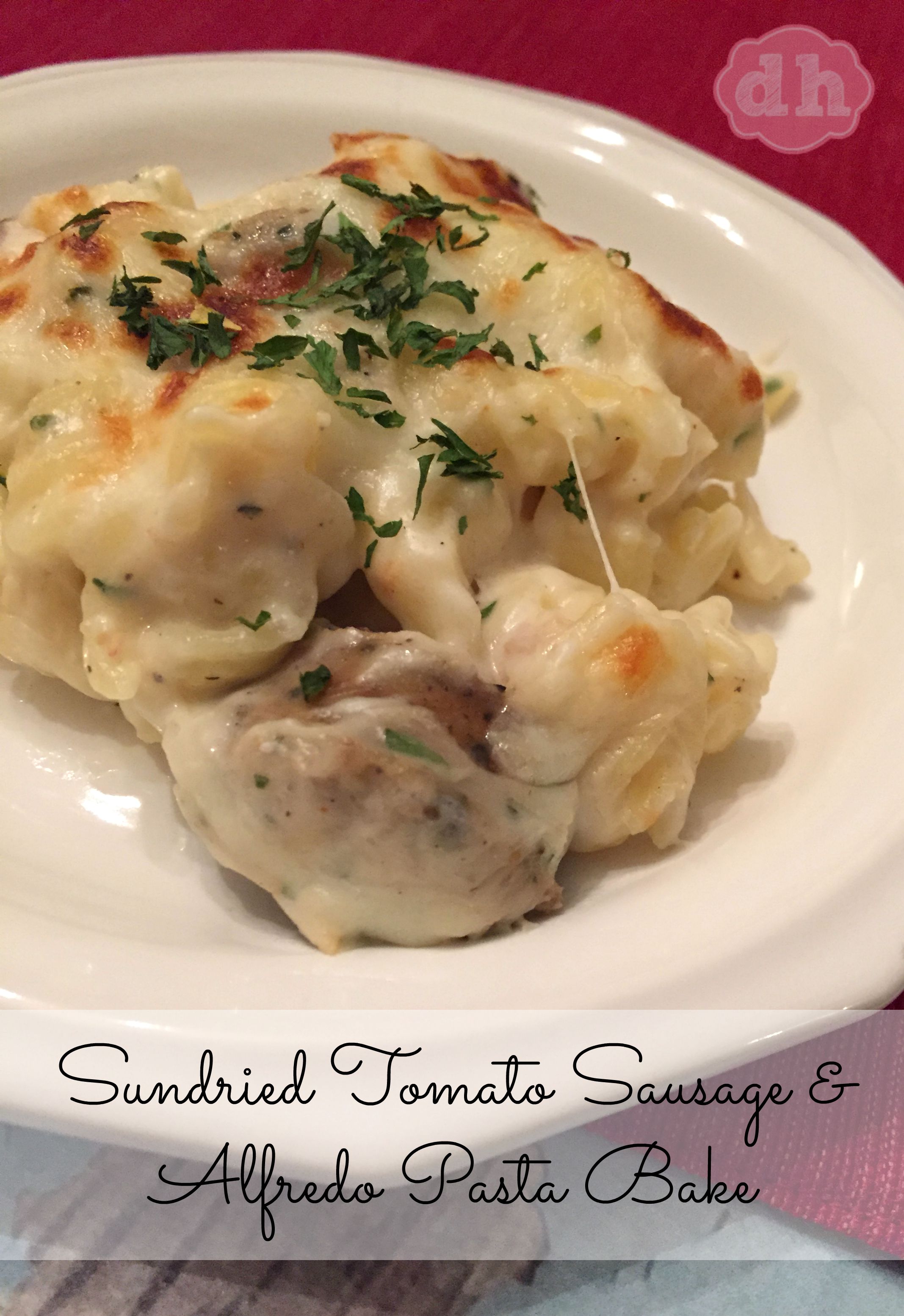 My husband drives a semi over the road and is out weeks at a time. It stinks because I only get to see him for a few days at a time every couple of weeks. So when he comes home I like to have a home cooked meal hot and ready for him.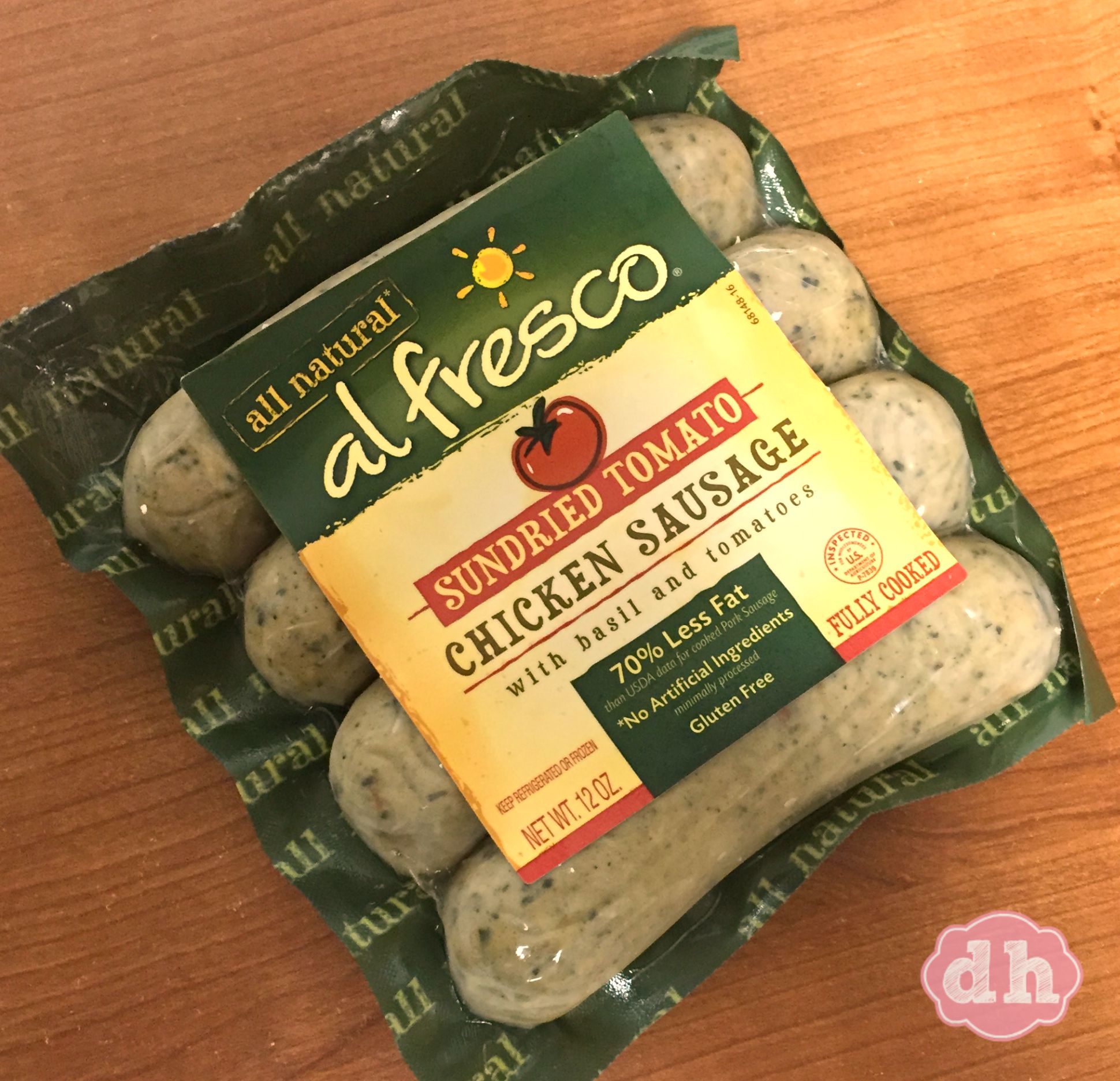 I am a huge fan of al fresco chicken sausage and was looking forward to trying these Sundried Tomato Sausages with basil and tomatoes.
I decided to pair them with a homemade alfredo sauce and pasta and make a casserole. It could not have been easier and my husband loved it. It's definitely a keeper!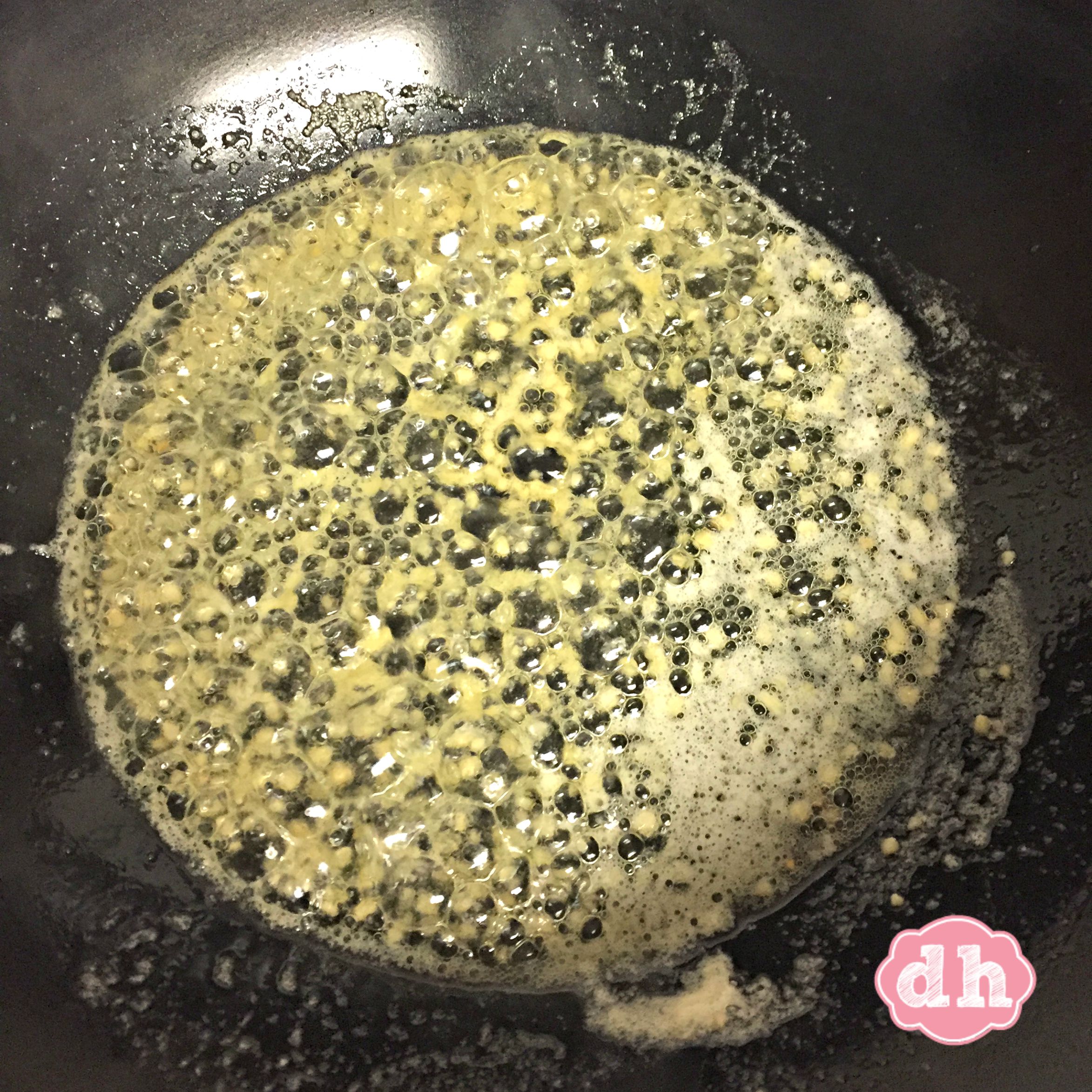 While my pasta and sausages were cooking I started a garlic and butter base for my alfredo sauce.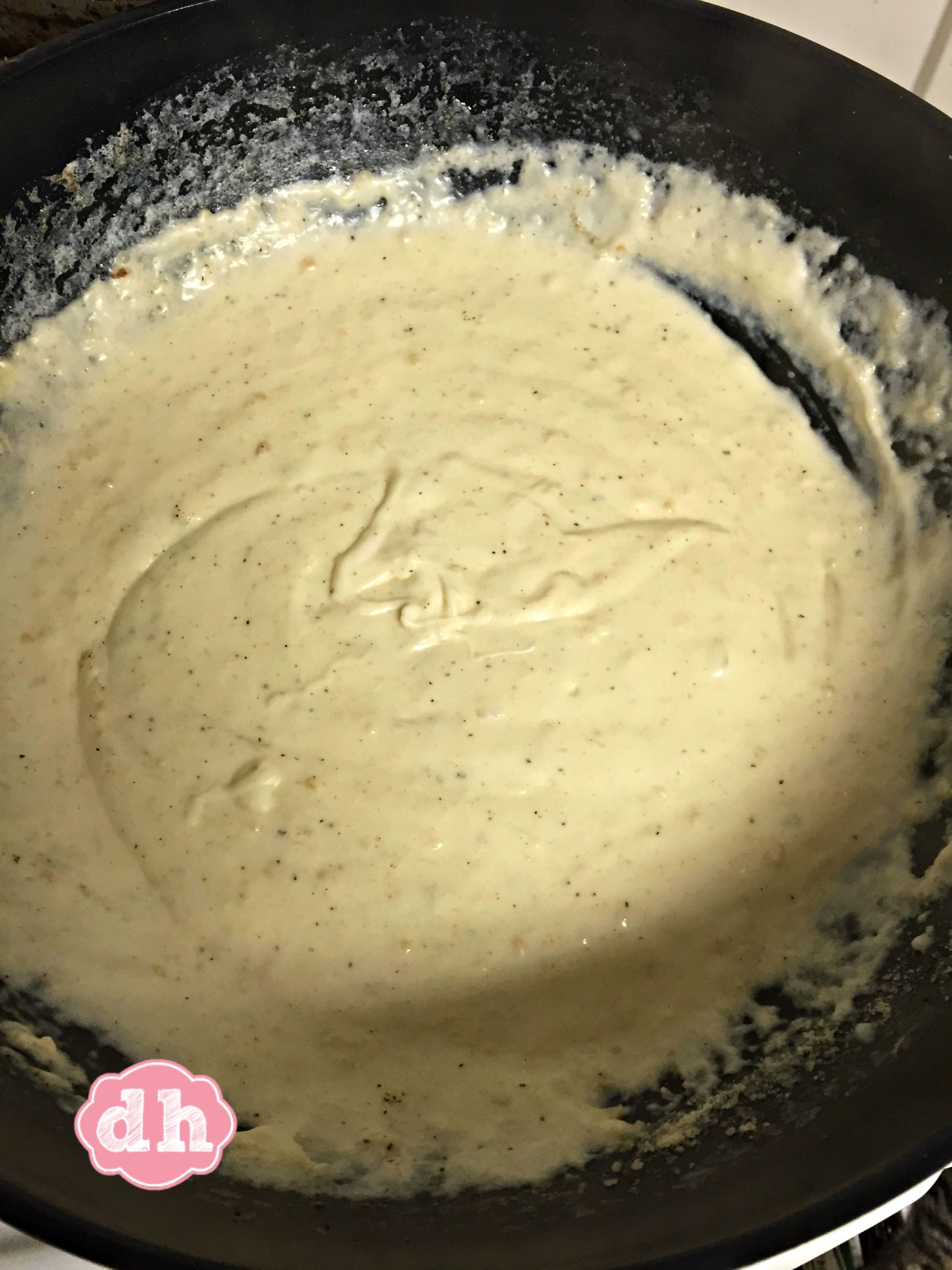 The sauce came together really nicely with chicken broth, half and half, parmesan cheese, mozzarella cheese, and seasonings.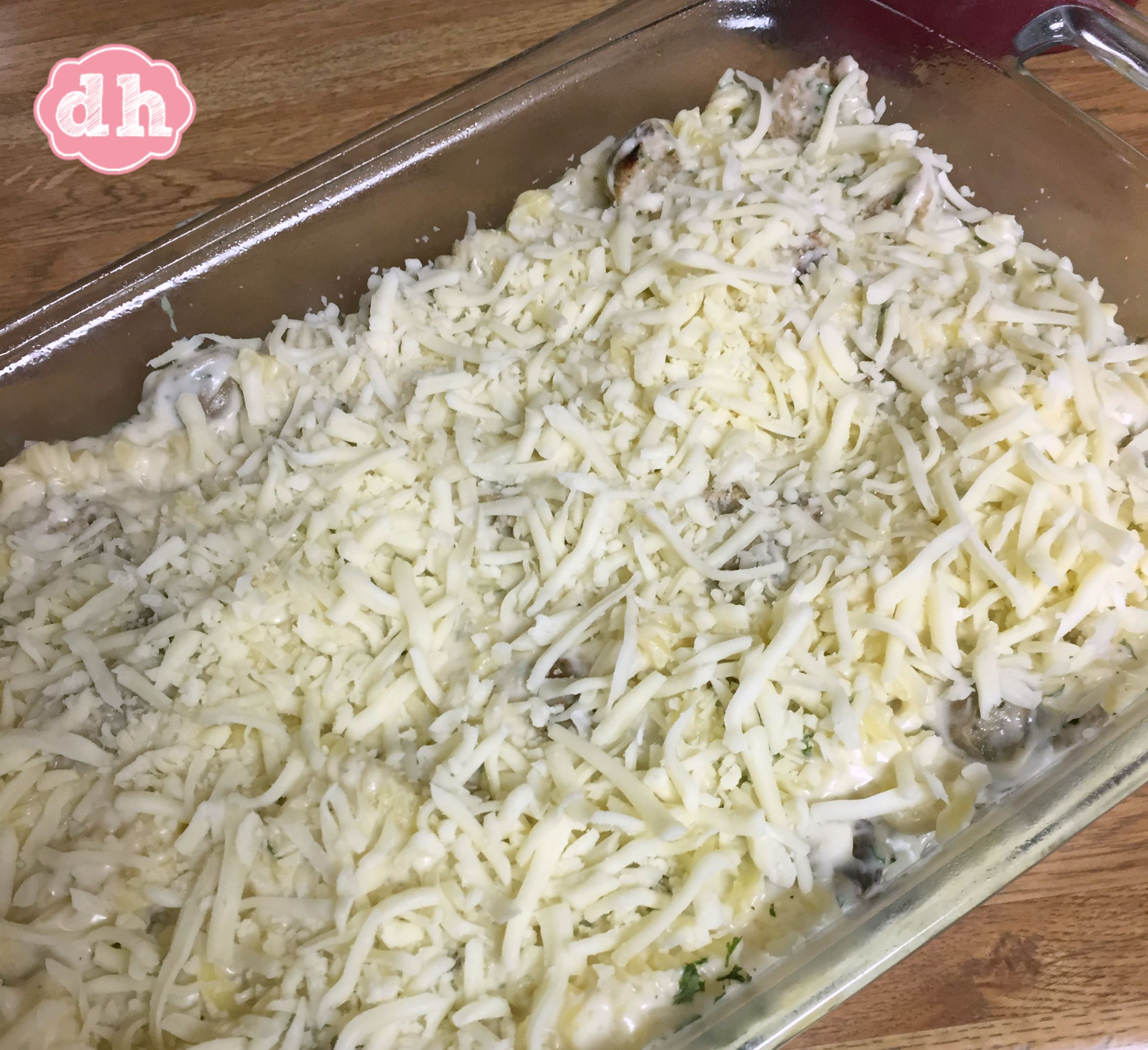 When the sauce was done I stirred in the sausage and pasta and put it into a 9×13 casserole dish. I topped it with more mozzarella and broiled it.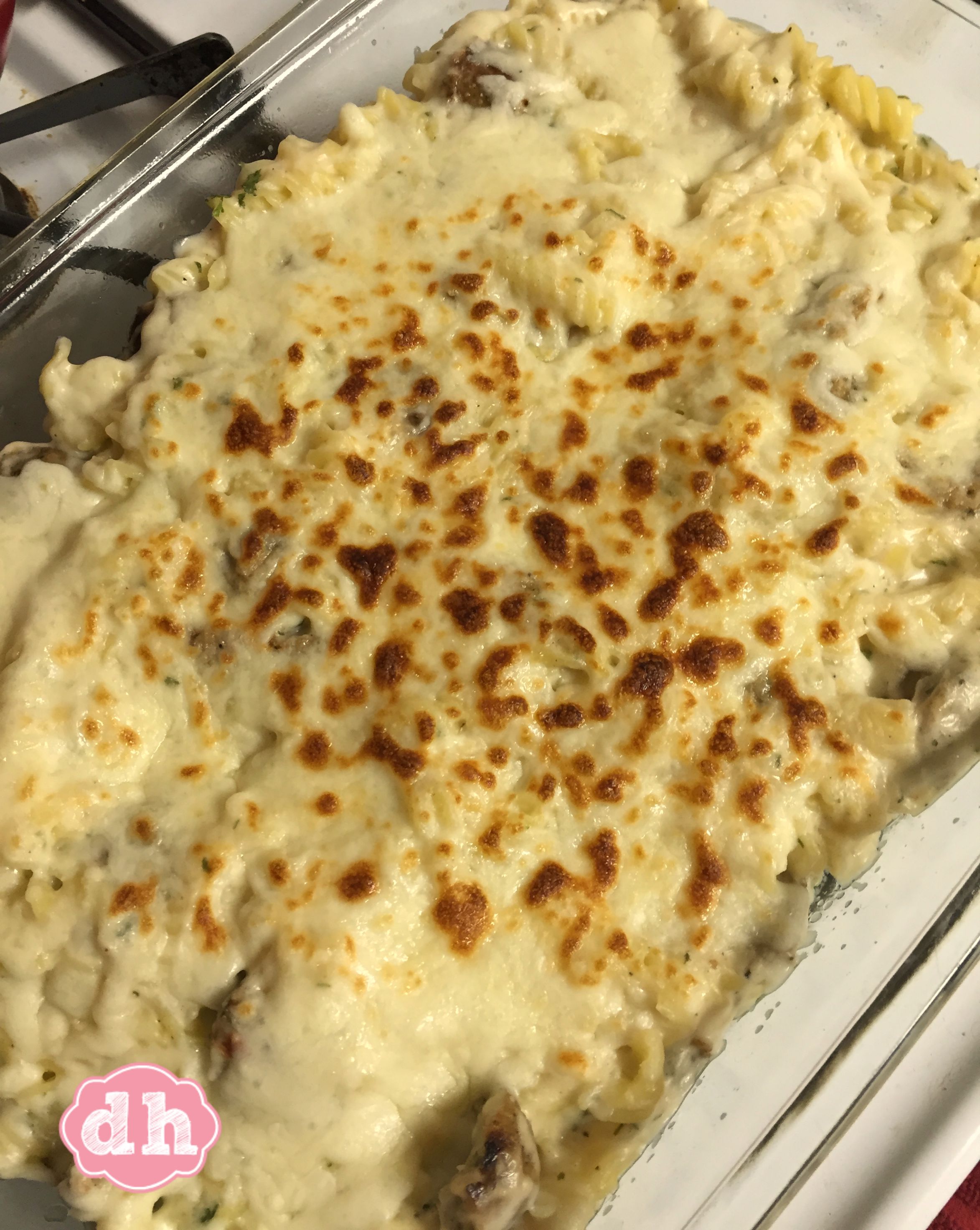 It smelled amazing!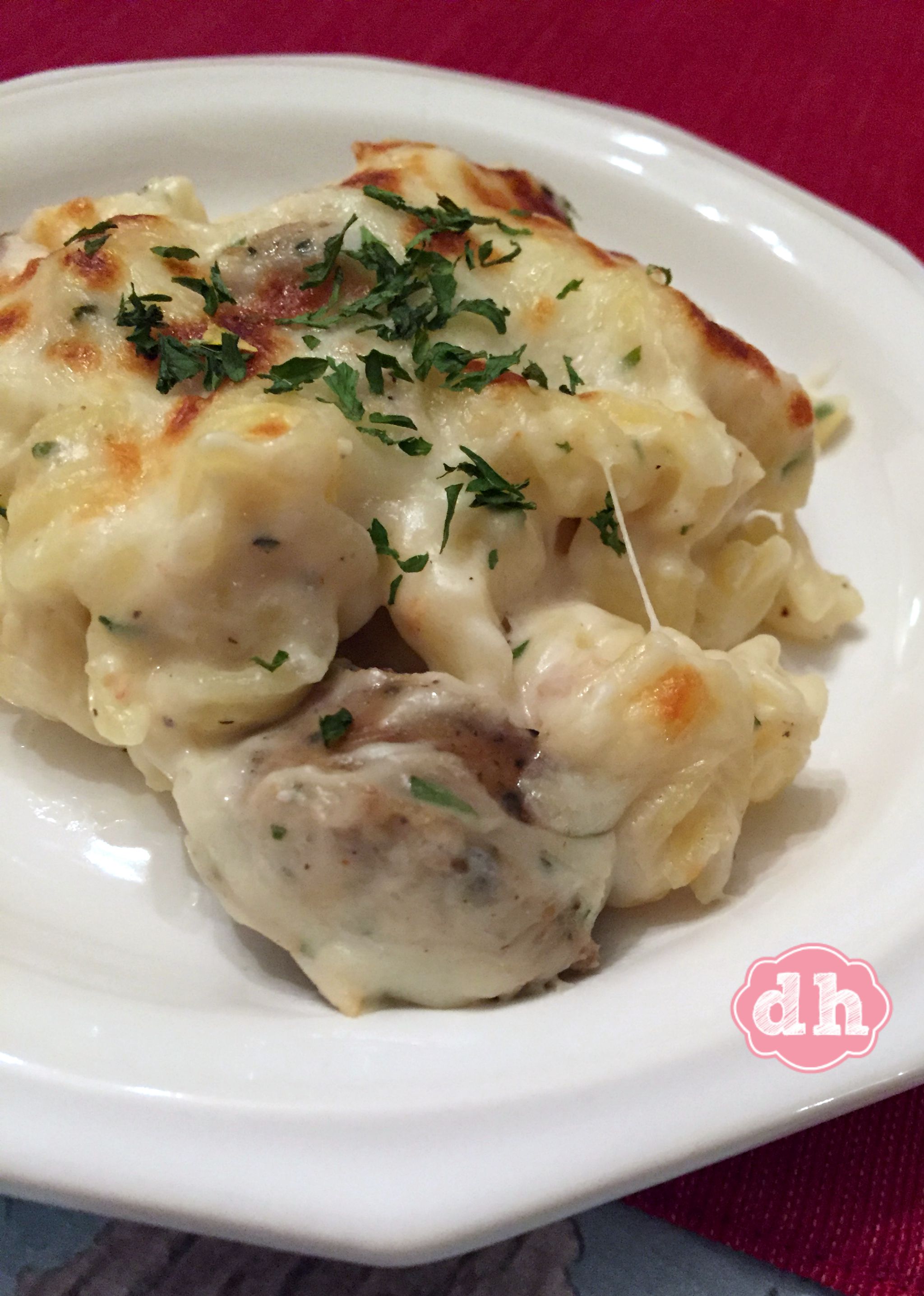 It was super creamy and delicious.  This is one we'll be making more often. Enjoy!
Sundried Tomato Sausage & Alfredo Pasta Bake
Ingredients
1 box dry pasta (I used gluten free rotini)
3 tablespoons butter
2 tsp minced garlic
3 tablespoons flour (I used GF)
1 cup chicken broth
2 cups half and half
1/2 teaspoon salt
1/4 teaspoon pepper
1/4 teaspoon cayenne pepper
1/2 cup Parmesan cheese
2 cups mozzarella cheese, divided
2 tablespoons chopped fresh parsley
1 package cooked al fresco sundried sausage
Instructions
Cook your pasta as directed on the package.
While the pasta is cooking, melt the butter in a large skillet over medium heat.
Add garlic and cook for about 1-2 minutes.
Stir in flour. Whisk in chicken broth until smooth, then stir in half and half. (it's helpful if you have this pre measured as it can cook fast).
Add salt, pepper, and cayenne.
Simmer until sauce is thickened, about 5 minutes.
Stir in Parmesan cheese and 1 cup of the mozzarella cheese. Mix until smooth.
Slice sausage into bite sized pieces and add to the sauce. Add parsley and cooked pasta. Season with additional salt and pepper if needed.
Preheat broiler.
Pour the mixture into a lightly greased, 9×13 inch baking dish.
Top with the rest of the mozzarella cheese.
Broil until cheese is bubbly and starts browning.
Enjoy!