Strawberry Mocha Delight
When you mix chocolate and strawberries you get a delicious dessert, but add in coffee and you've got a heavenly oh-so-delightful treat! This Strawberry Mocha Delight dessert is a delicious treat for anytime of the year, but we think it would make the perfect Valentine's Day treat!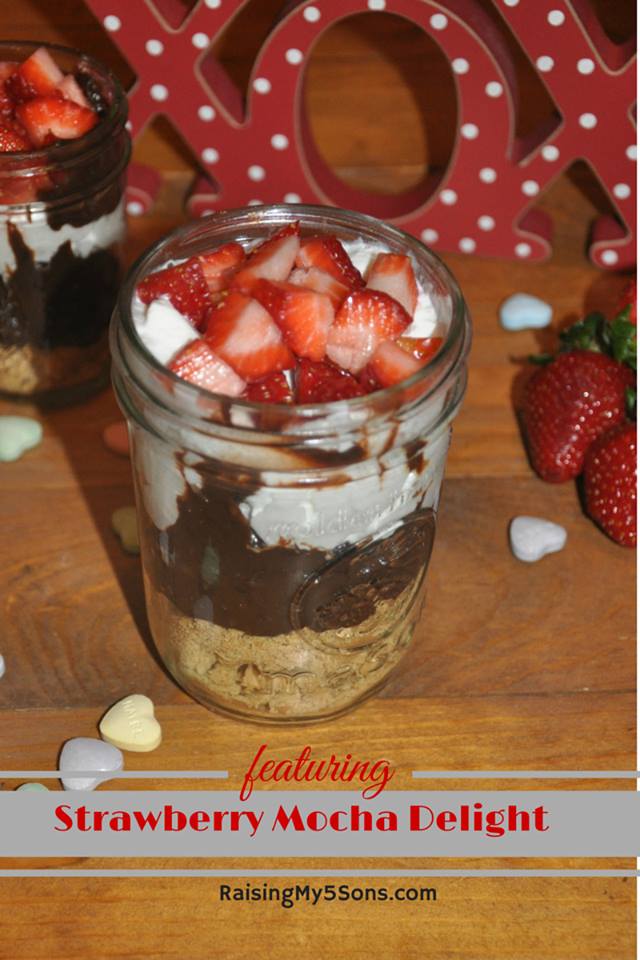 We plan to bring you some of the most delightful Valentine's Day treats during our 12 Days of Valentine's Day Desserts! Today Mandee at Raising My 5 Sons has kindly shared with us her Strawberry Mocha Delight dessert.  I don't know about you, but just looking at the photo makes me hungry! Hop on over to Raising My 5 Sons for the full recipe. You won't be sorry!

Also be sure check out all of the other delicious Valentine's Day Desserts that are part of our 12 Days of Valentine's Day Desserts on the linky below.