Smoked Andouille Sausage and Rice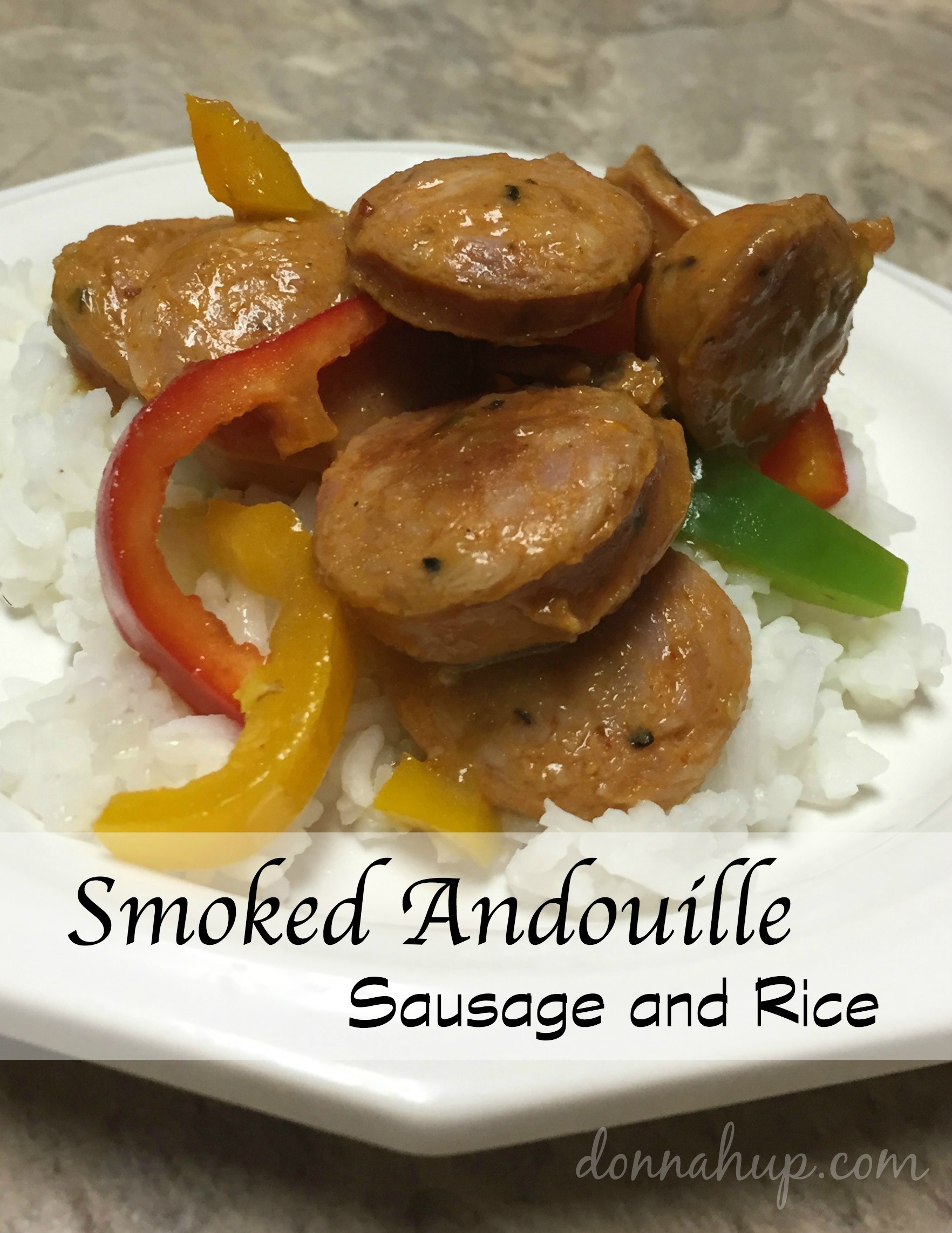 I'm constantly looking for new ideas for dinner.  This one took less than 20 minutes and was a total hit.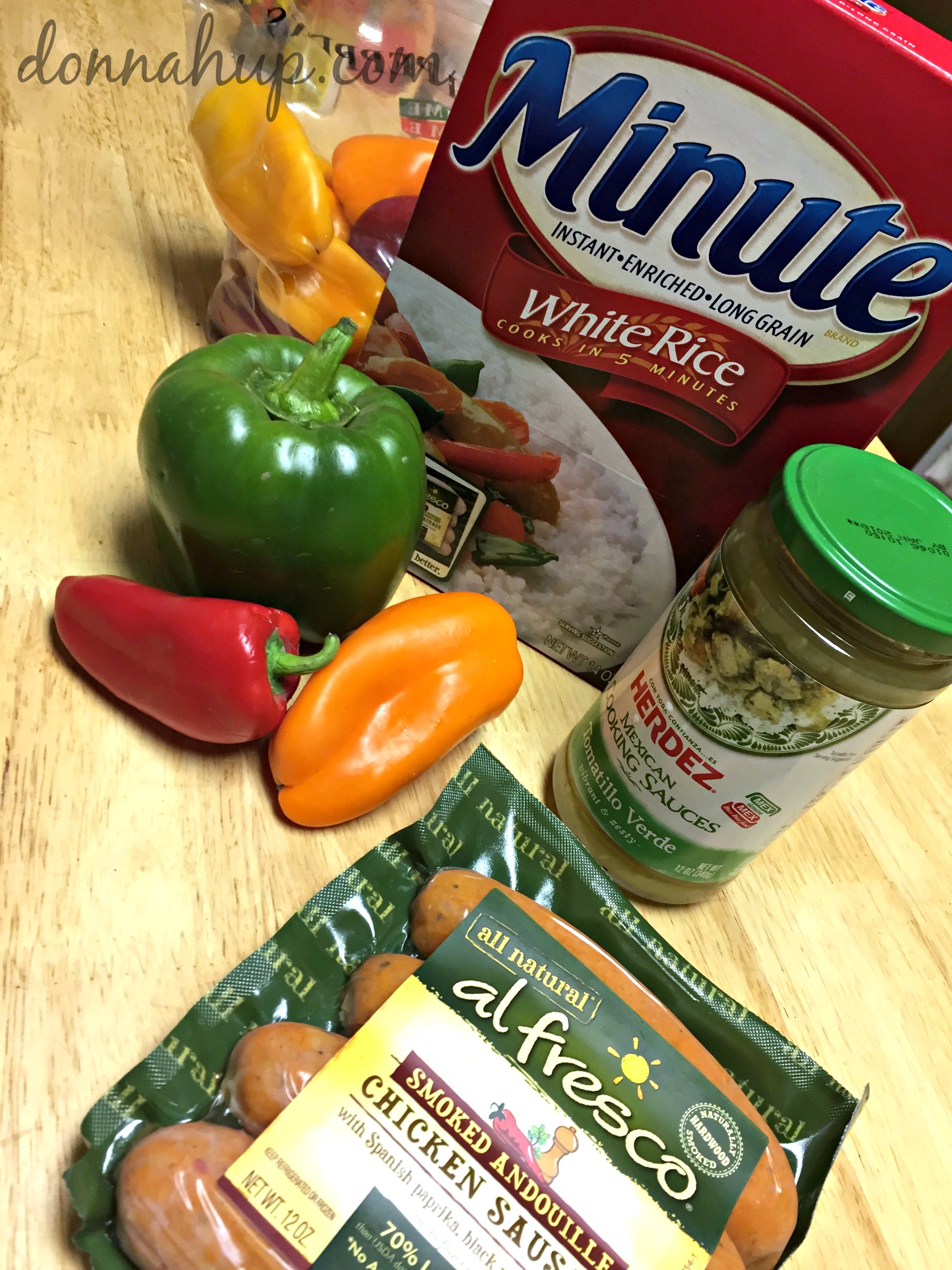 I grabbed all the ingredients on my way home from work – Minute Rice, al fresco smoked andouille chicken sausage, tomatillo verde sauce, and multiple peppers.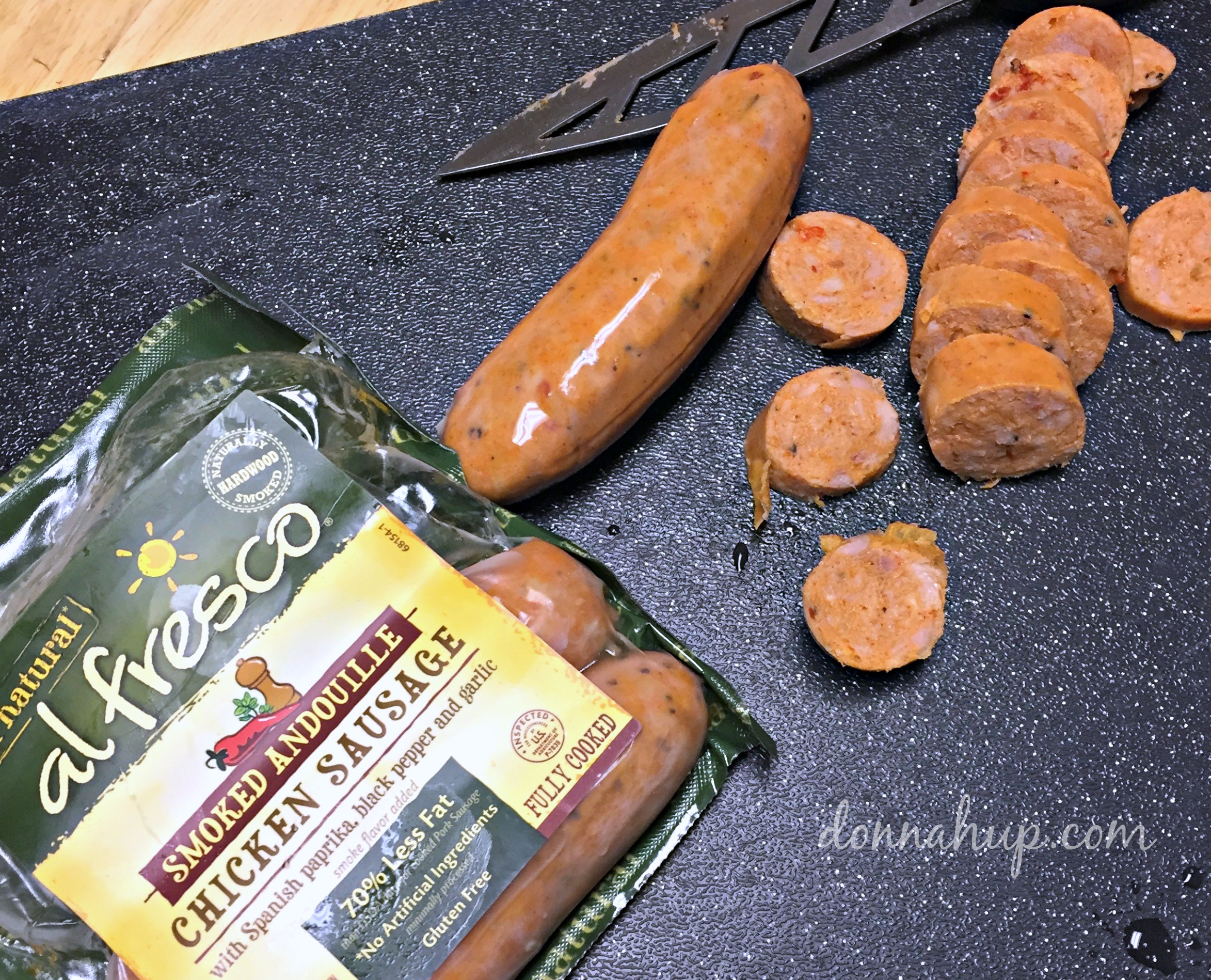 I cut up the sausage into bite size pieces, poured some olive oil in a pan, and cooked them.  While they started heating up I started the rice which literally takes about 5 minutes.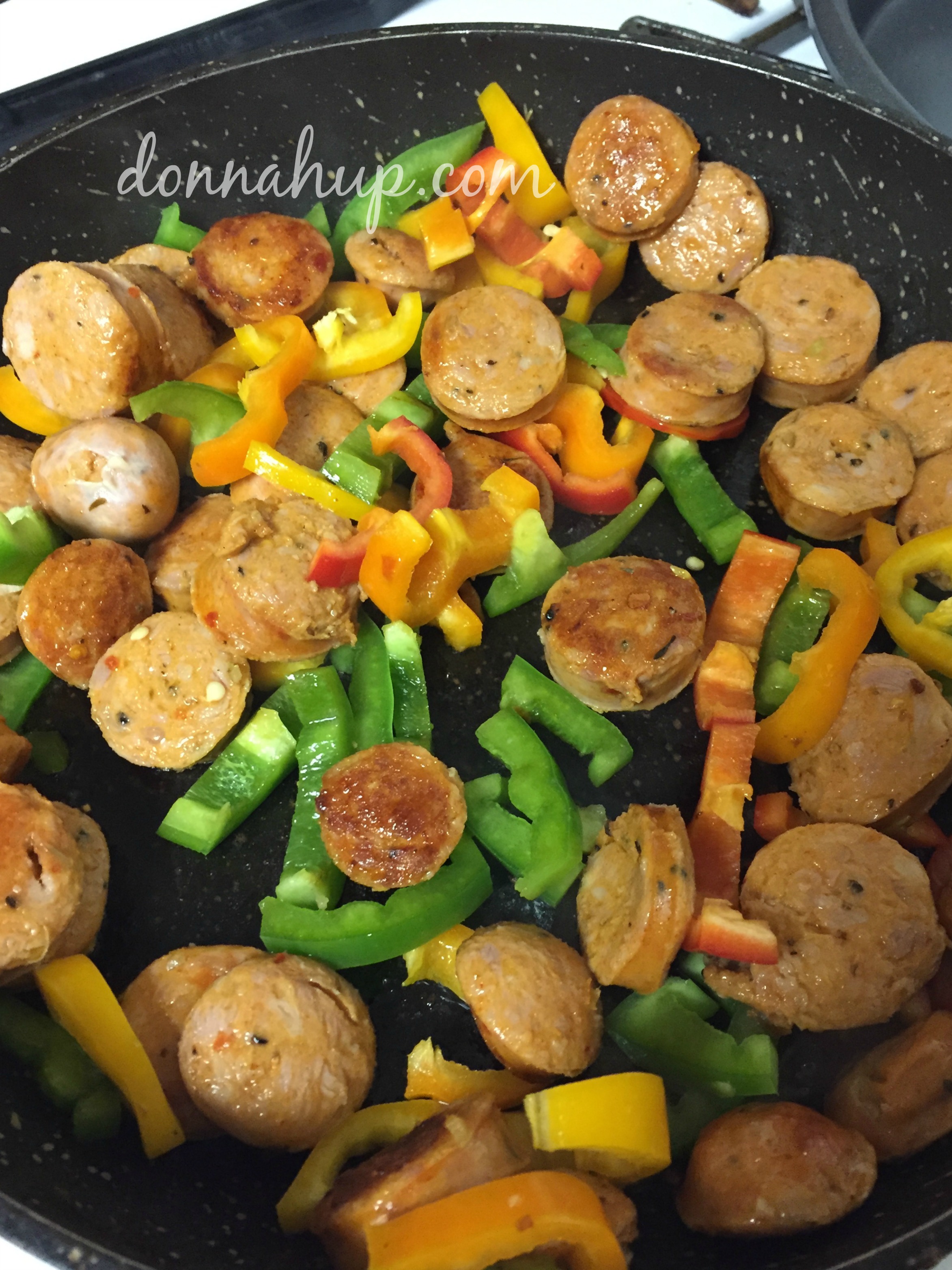 With the water boiling for the rice I added in the peppers with the sausage then dumped in about half the Tomatillo Sauce.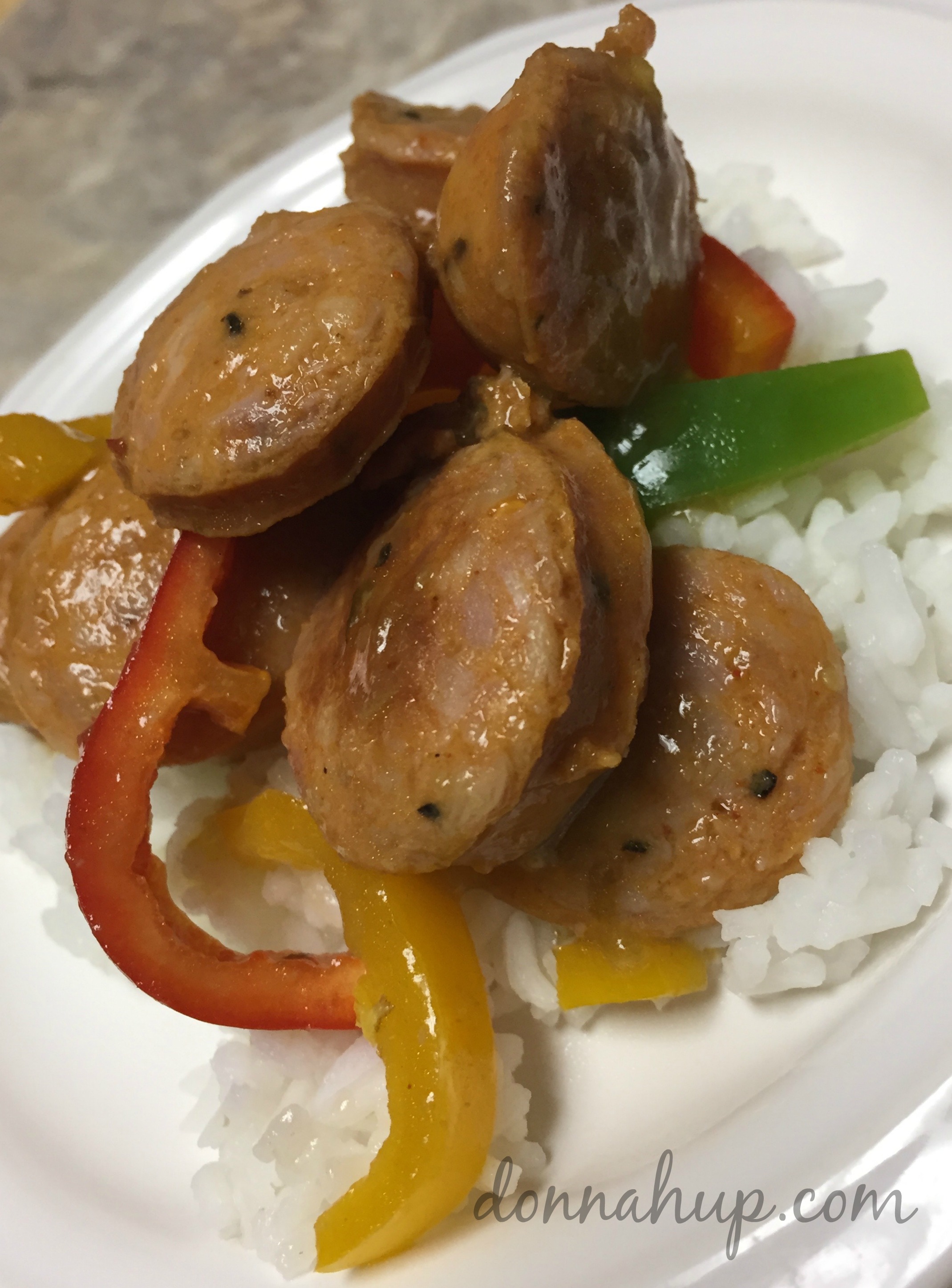 I then served the sausage mixture over the rice.
Because the sausage is seasoned with spanish paprika, black pepper and garlic I didn't add any salt or pepper at all.  The tomatillo sauce gave it an extra kick too.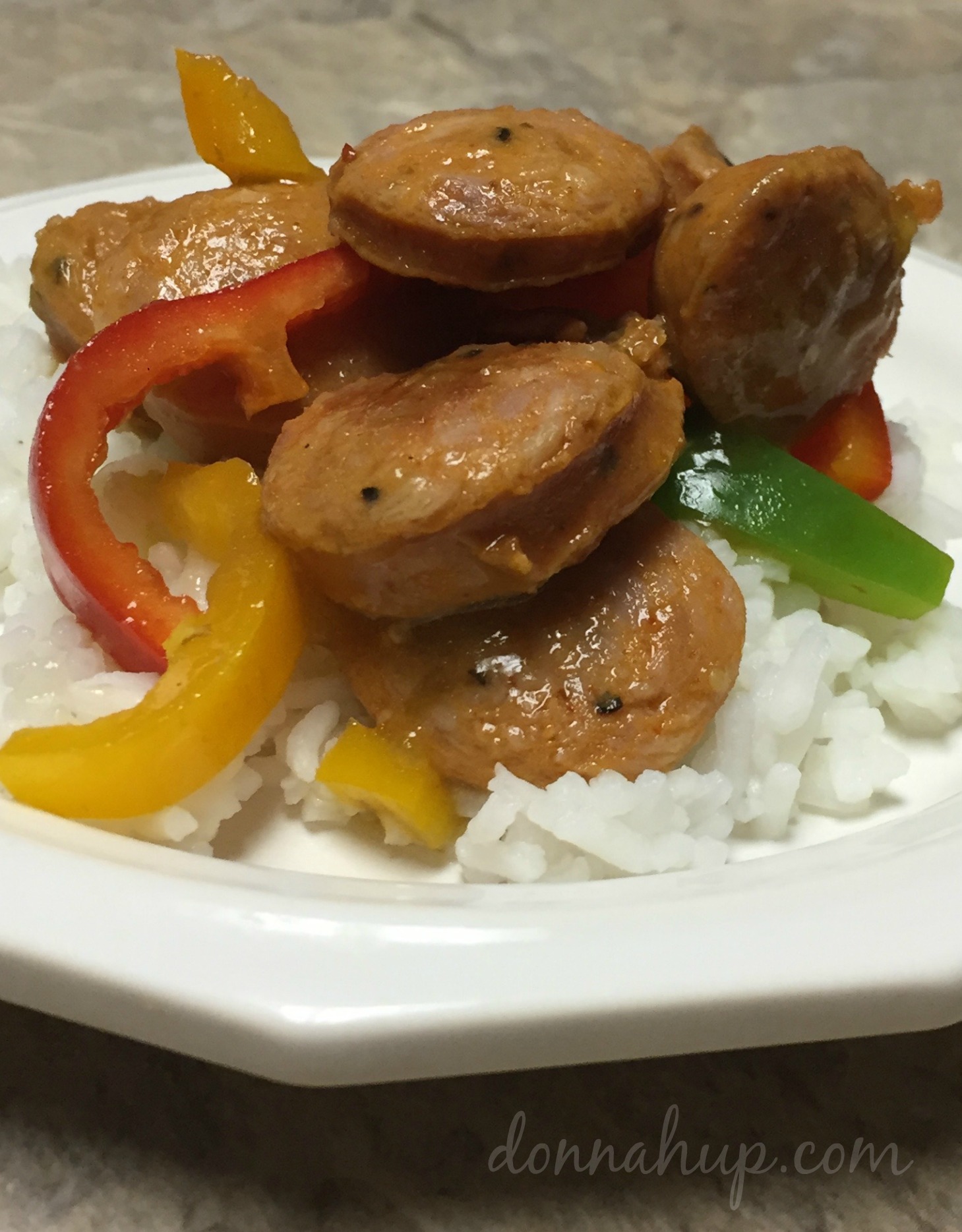 Chicken and Rice are the staples of some of our favorite fare.  From arroz con pollo to chicken and rice tacos to chicken biryani, every culture seems to bring a chicken and rice dish to the table. In fact al fresco they loved the combination so much, they decided to team up with Minute Rice.
Both al fresco chicken sausage and Minute Rice products are quick and easy to prepare, wholesome and made with care. Better yet, both of these products are gluten and preservative free.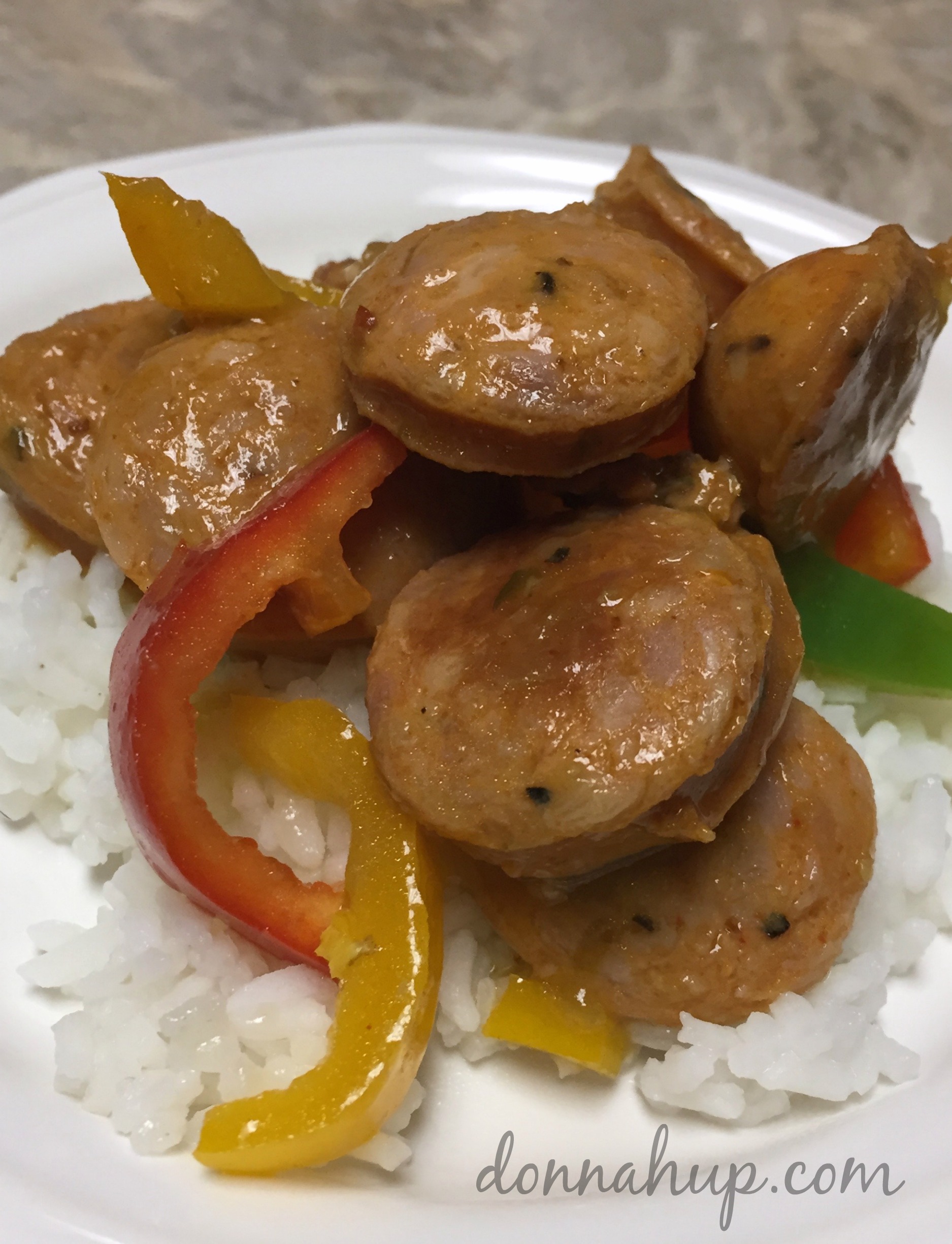 You have an opportunity to win $1000 by enter the alfresco and Minute Rice sweepstakes here.
To see the entire line of al fresco products head here. To see the entire line of al fresco products head here.
How do you like to mix chicken and rice?