*I received complimentary tickets to Silver Dollar City in Branson, MO to facilitate my review. All thoughts are 100% honest and my own.
Silver Dollar City Branson, MO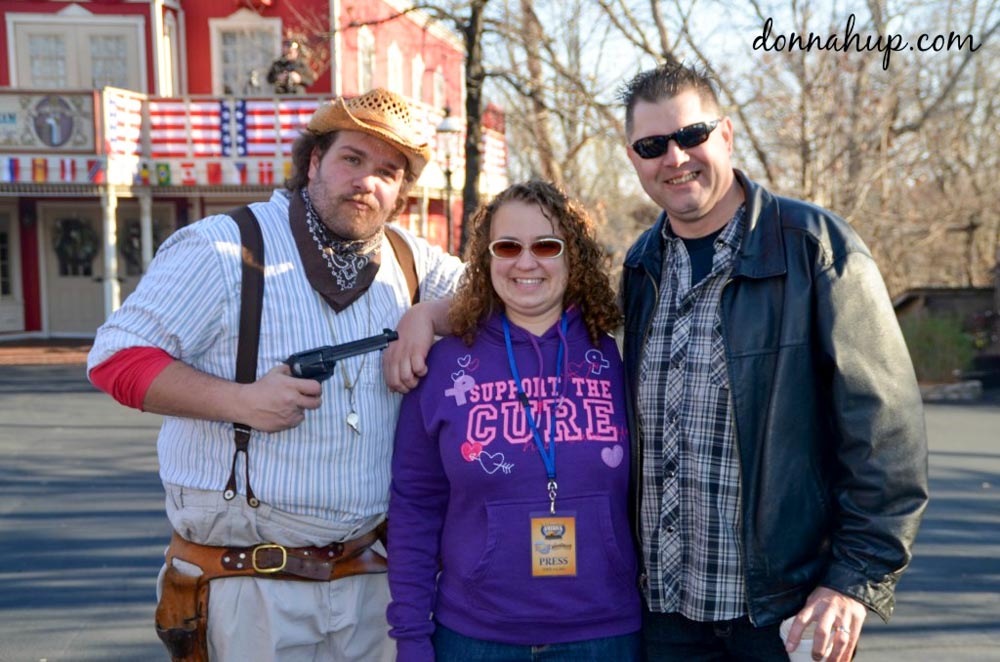 My husband and I were able to spend all day at the Silver Dollar City theme park.  We arrived right at opening and were able to see a special "Celebrating America" opening ceremony. In fact, we saw a few "old friends" during the ceremony.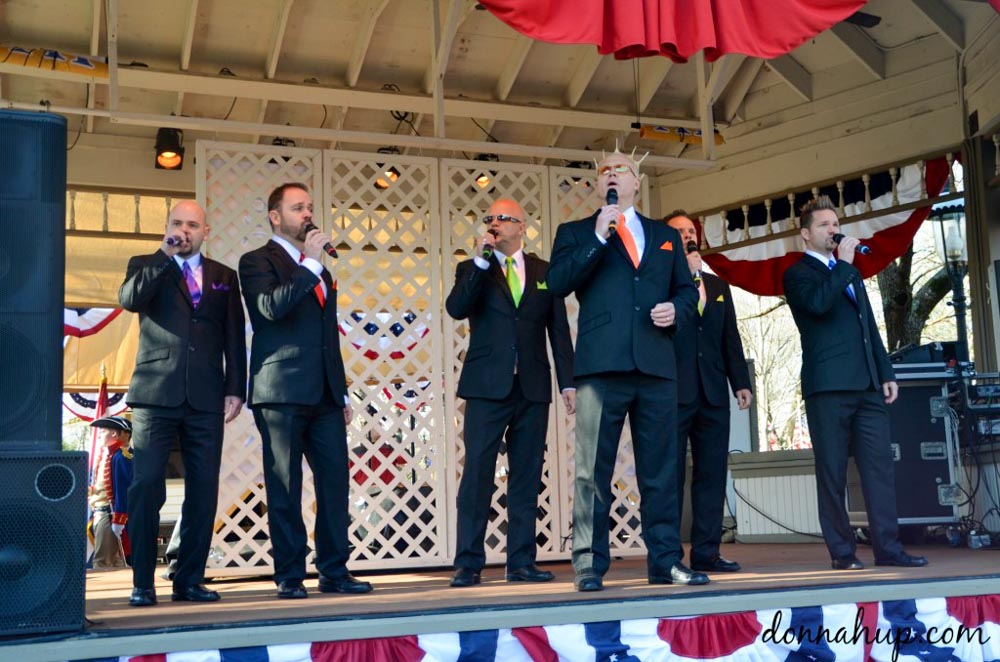 Yes, SIX was one of the acts!  We also ran into the Showmen.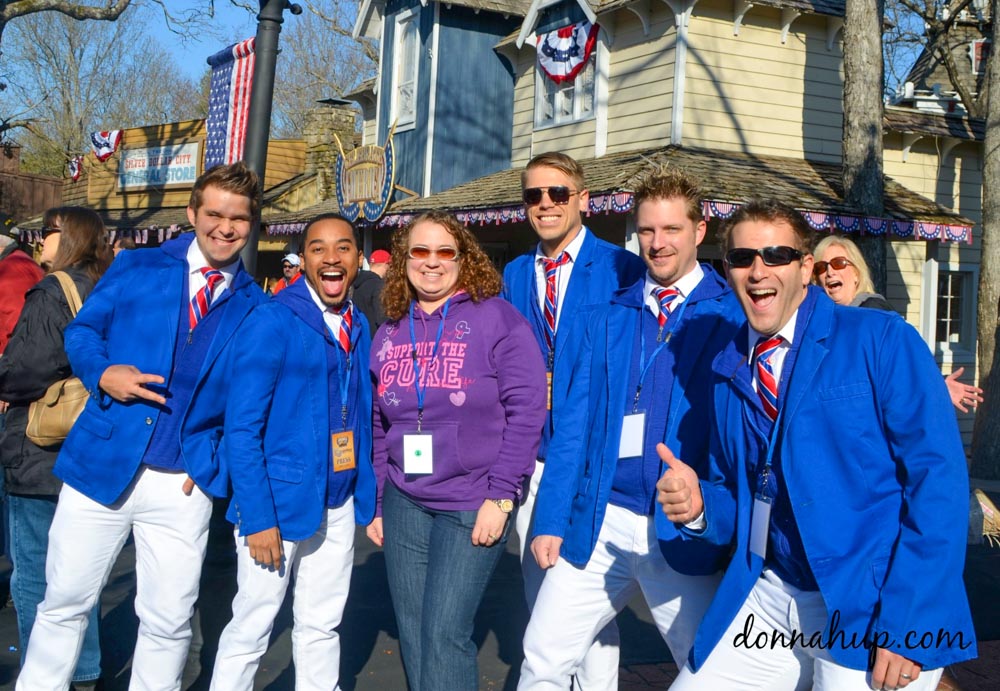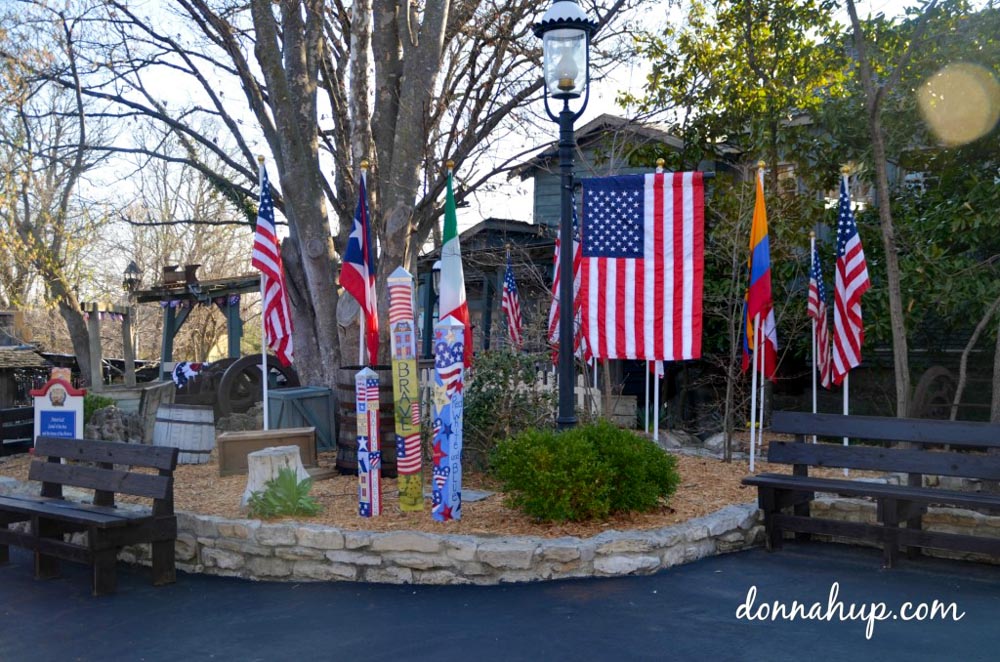 The whole park was decorated very patriotically.  There was also the World Fest going on while we were there.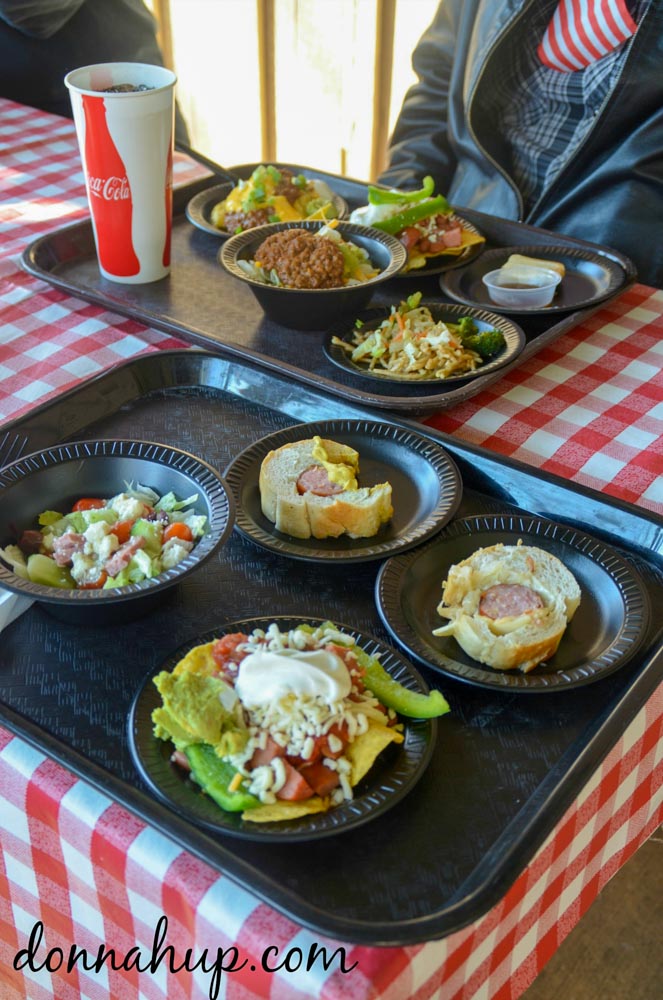 We were able to taste so many foods from different countries. They were all delicious!  We were also able to see different shows. My absolute favorite was Amamos Argentina!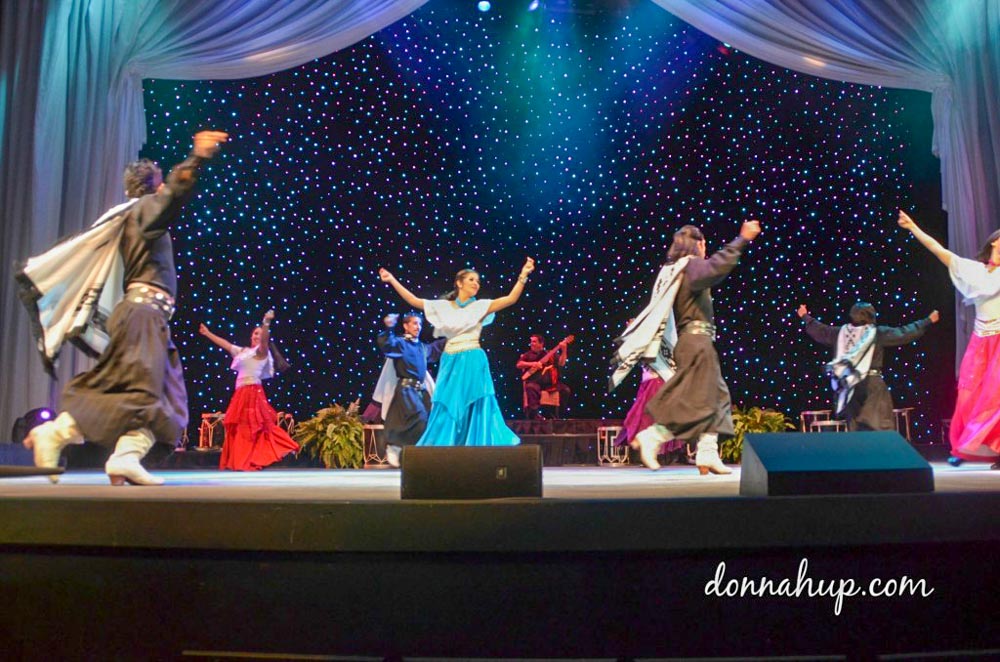 They were so amazing! They danced many of the Argentinian dances. It was a very high energy and entertaining show.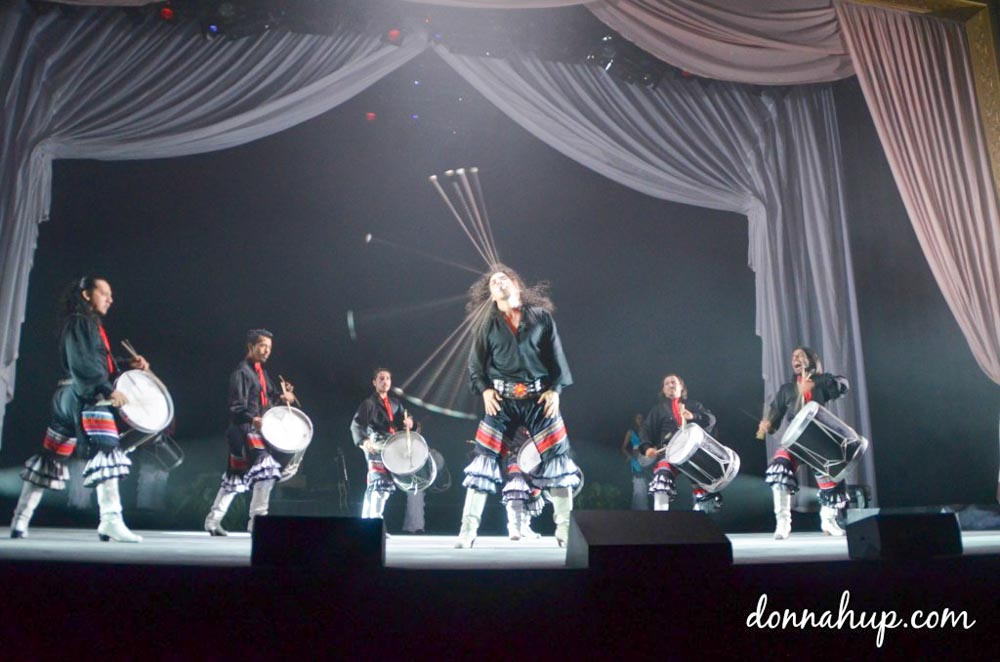 Amamos Argentina featuring Los Pampas Gauchos drummers and folk dancers. Originated by Argentinian national folk dancing champion Andres Sosa, Los Pampas Gauchos has performed around the globe thrilling audiences with their unique blend of drums, dancing and comedy. Comedy and colorful costuming complete this exhilarating show.
During the show they asked for volunteers. Natasha and her husband "Juan" from Houseful of Nichole's volunteered. Of course, being the good friend I am, I *HAD* to record them 🙂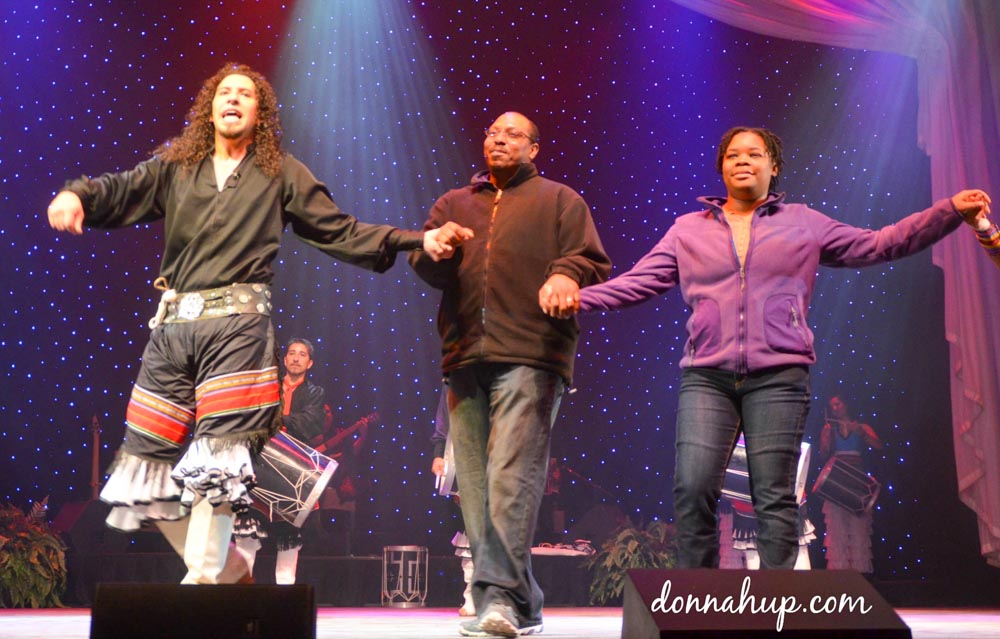 We were able to meet and talk to the performers afterwards. They were so nice! They even took a picture with my hubby and I.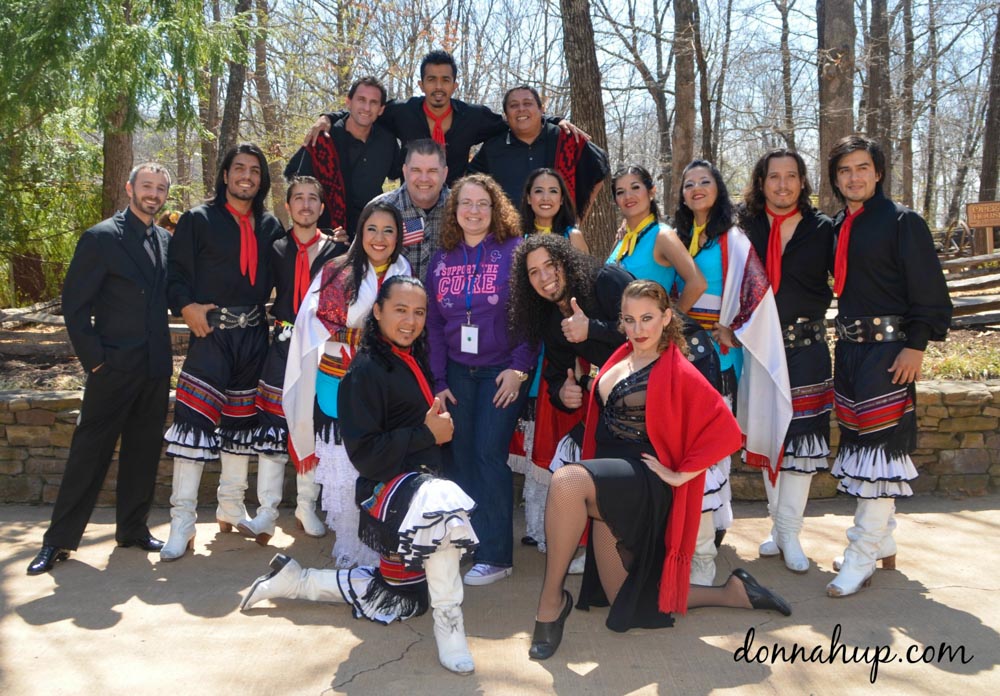 Of course while we were there we had to ride the rides!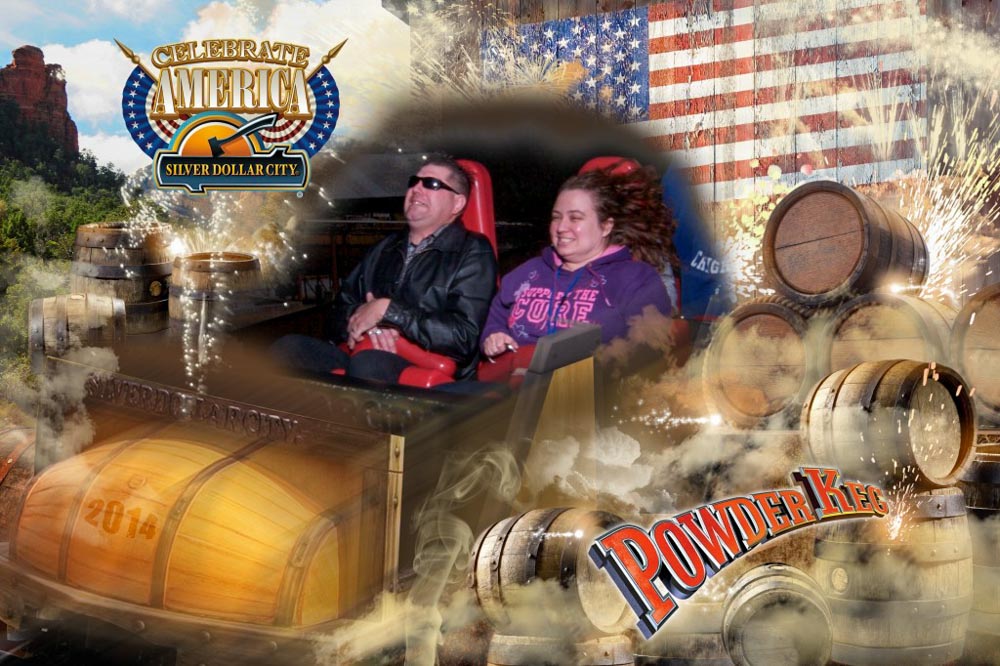 This picture is from the Powder Keg roller coaster. It cracks me up!  The theme park is a lot of fun and offers something for all ages!
Connect with them: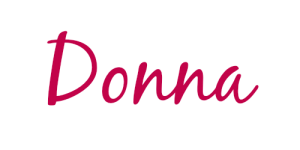 donnahup.com receives free products for review purposes, and may sometimes be compensated for posts. All opinions expressed are solely from donnahup.com. See donnahup.com's Disclosure Policy for complete details. My opinions are my own and were not influenced by any form of compensation. This disclosure is done in accordance with the Federal Trade Commission 10 CFR, Part 255 Guides Concerning the Use of Endorsements and Testimonials in Advertising.