Sertoma Butterfly House & Marine Cove in Sioux Falls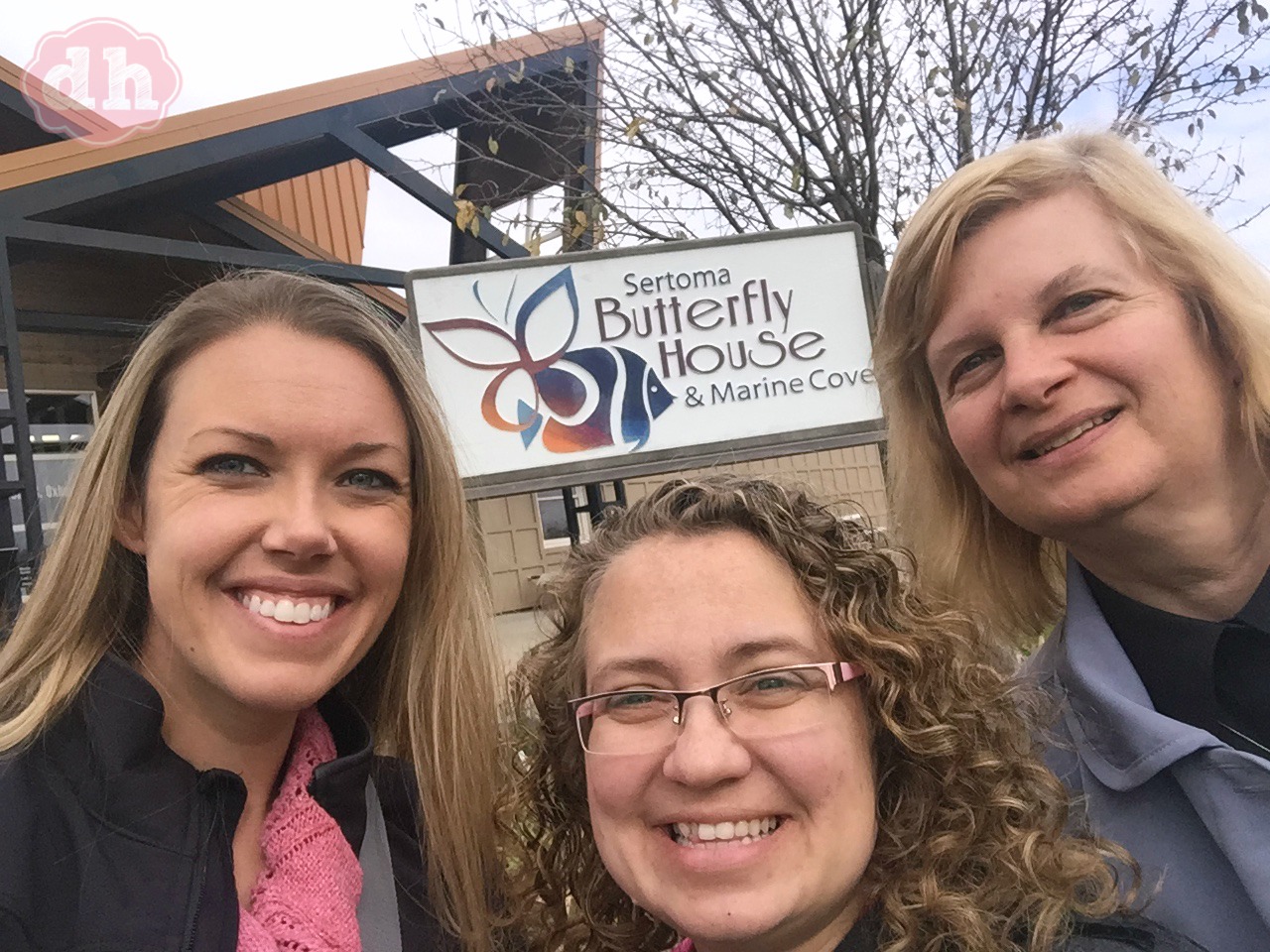 Growing up I love to color in coloring books. Okay, so I still love coloring in coloring books 😉  I'd always pick books that had fish or butterflies.  I think I love them because I could use all the different colors in my crayon box.  When I found out that the Sertoma Butterfly House and Marine Cove in Sioux Falls, SD had both fish and butterflies I got super excited to visit.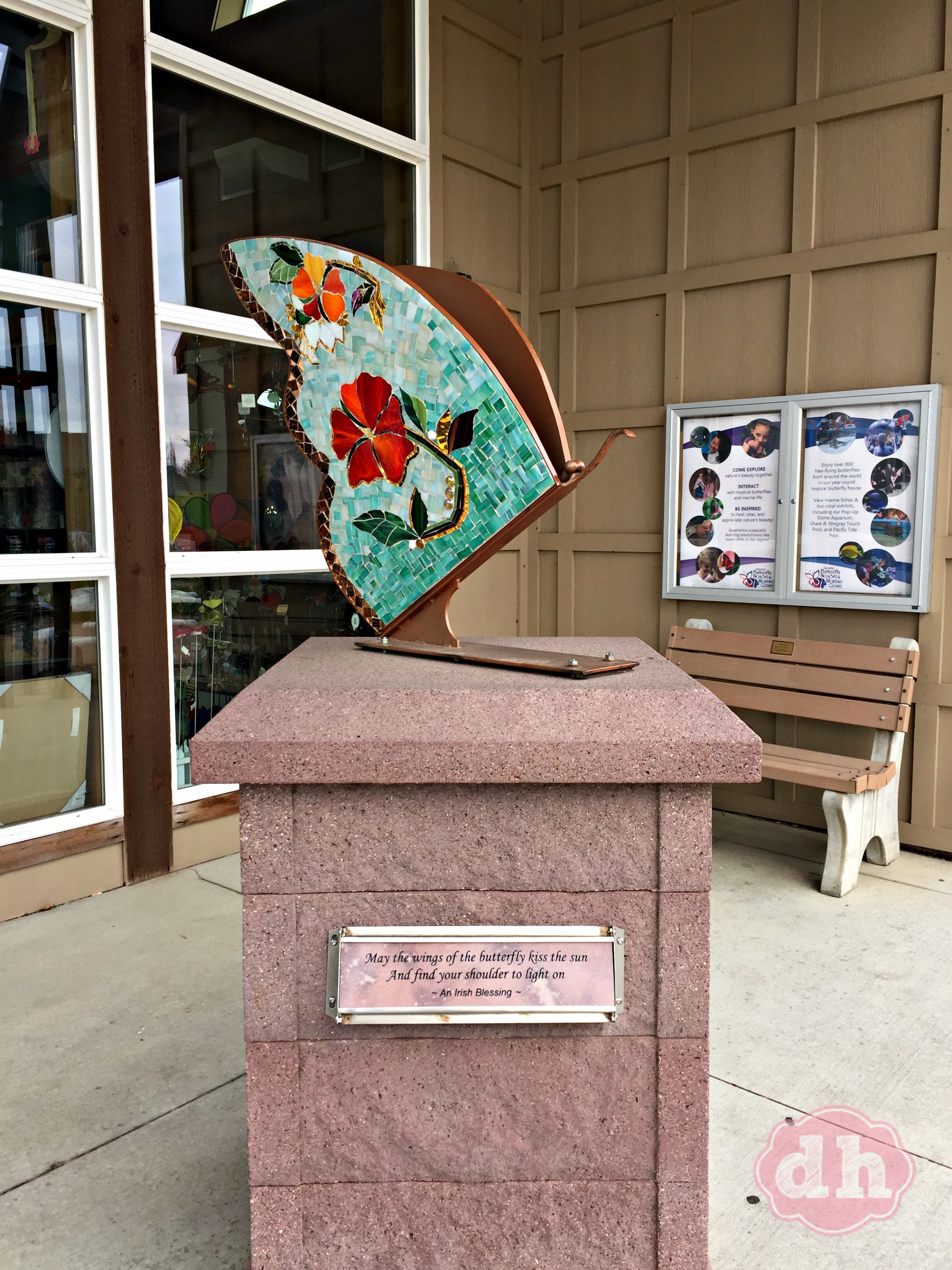 It was exciting before we even walked in. Isn't this butterfly sculpture gorgeous?
When you walk in you can purchase your admission ticket and there's a huge gift shop.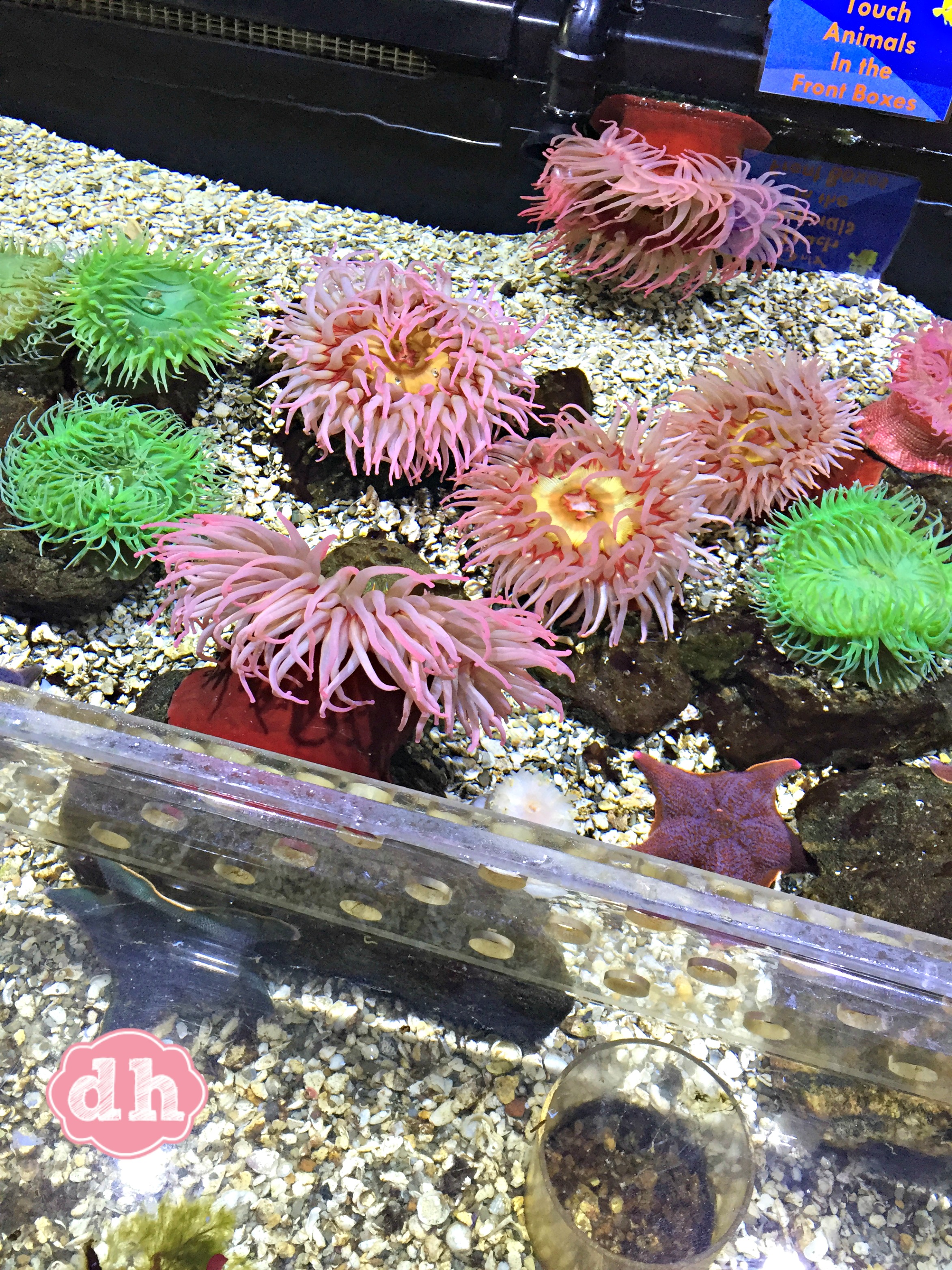 As soon as you walk into the marine section there is a touch tank.  There was also a really great worker there that knew everything about the sea creatures. She gave us facts and answered questions.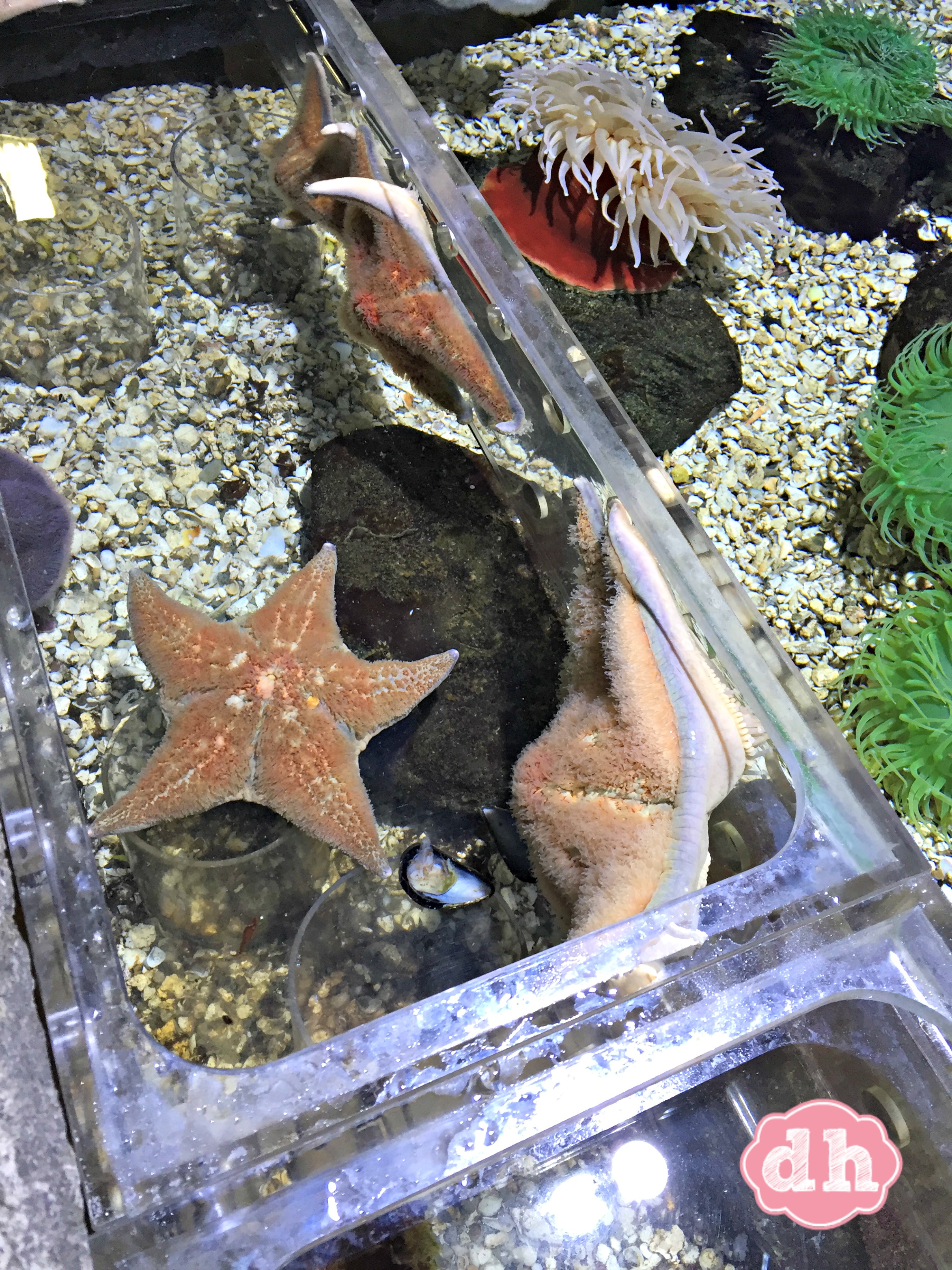 I loved learning about them.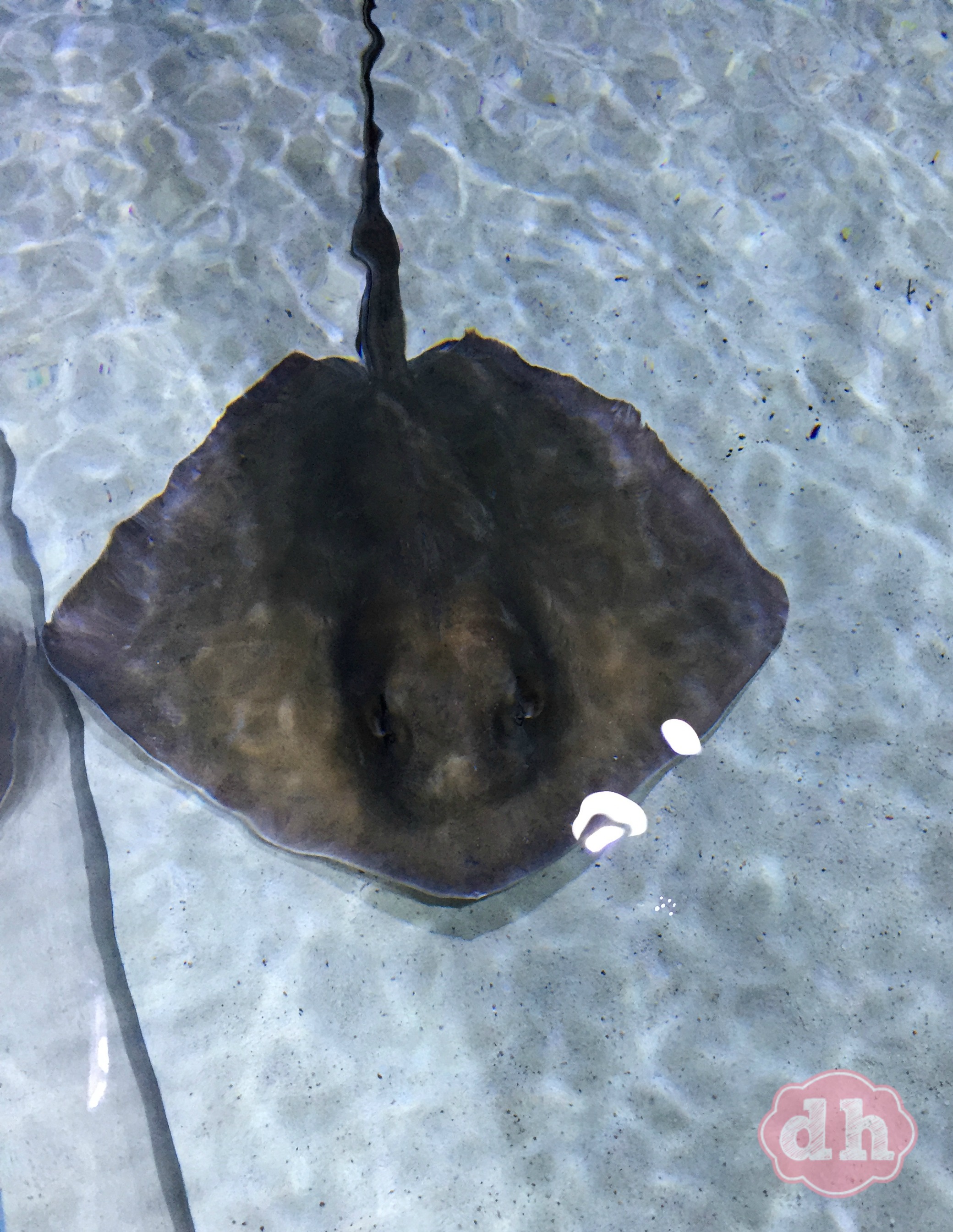 There was also a stingray pet tank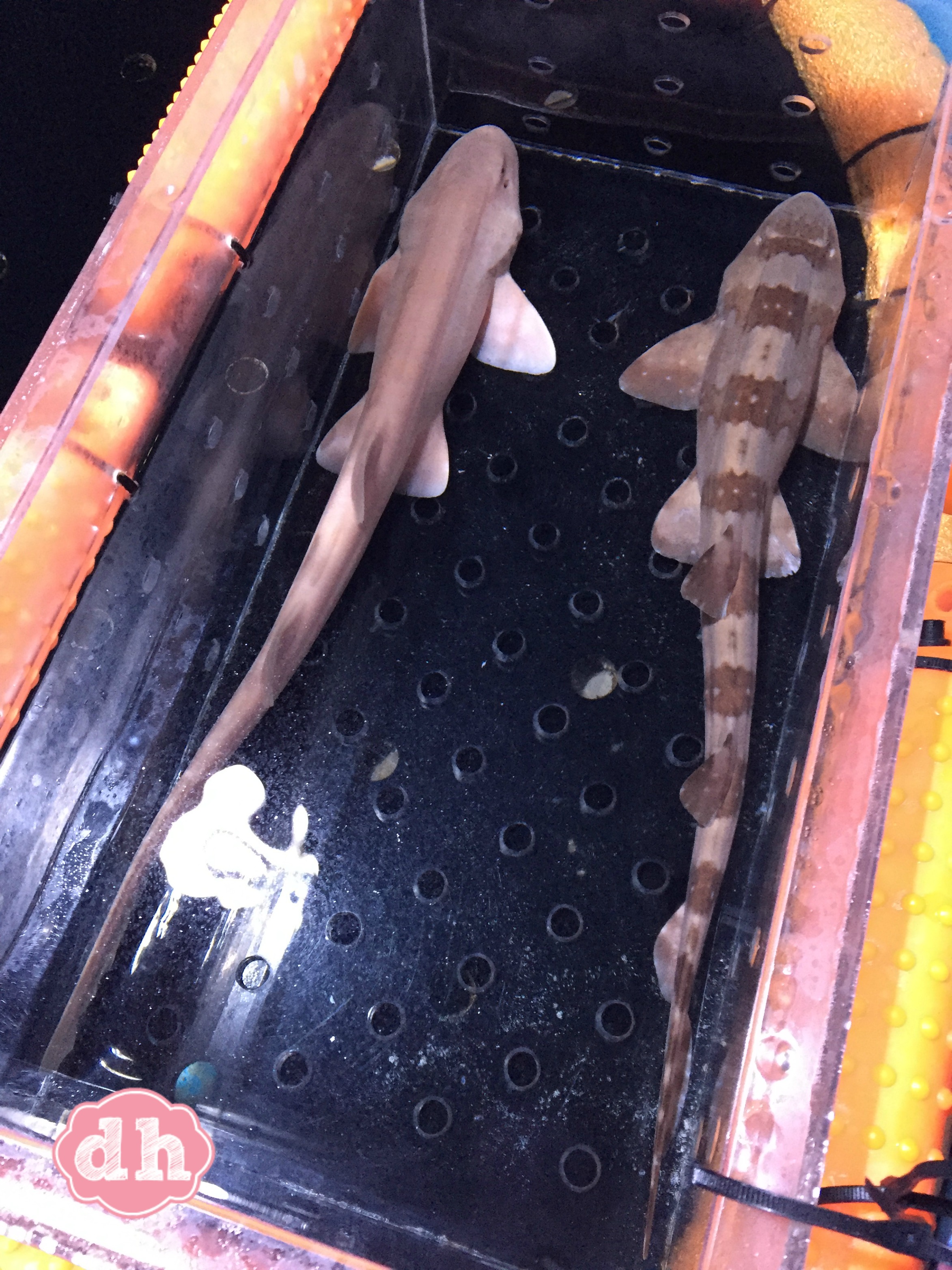 and even sharks to pet! Of course I had to interact with all of them.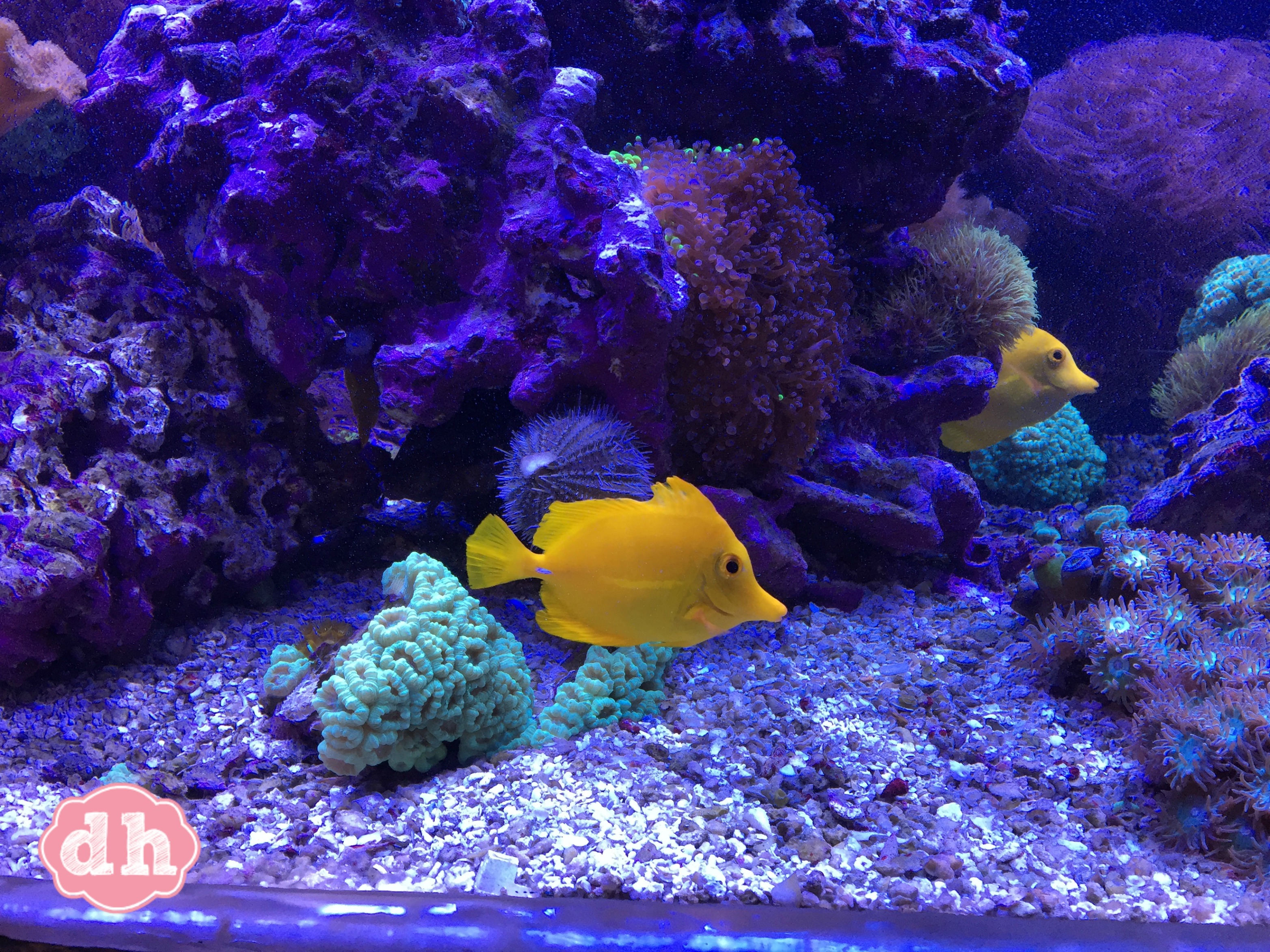 There were also gorgeous fish tanks that you could sit and watch.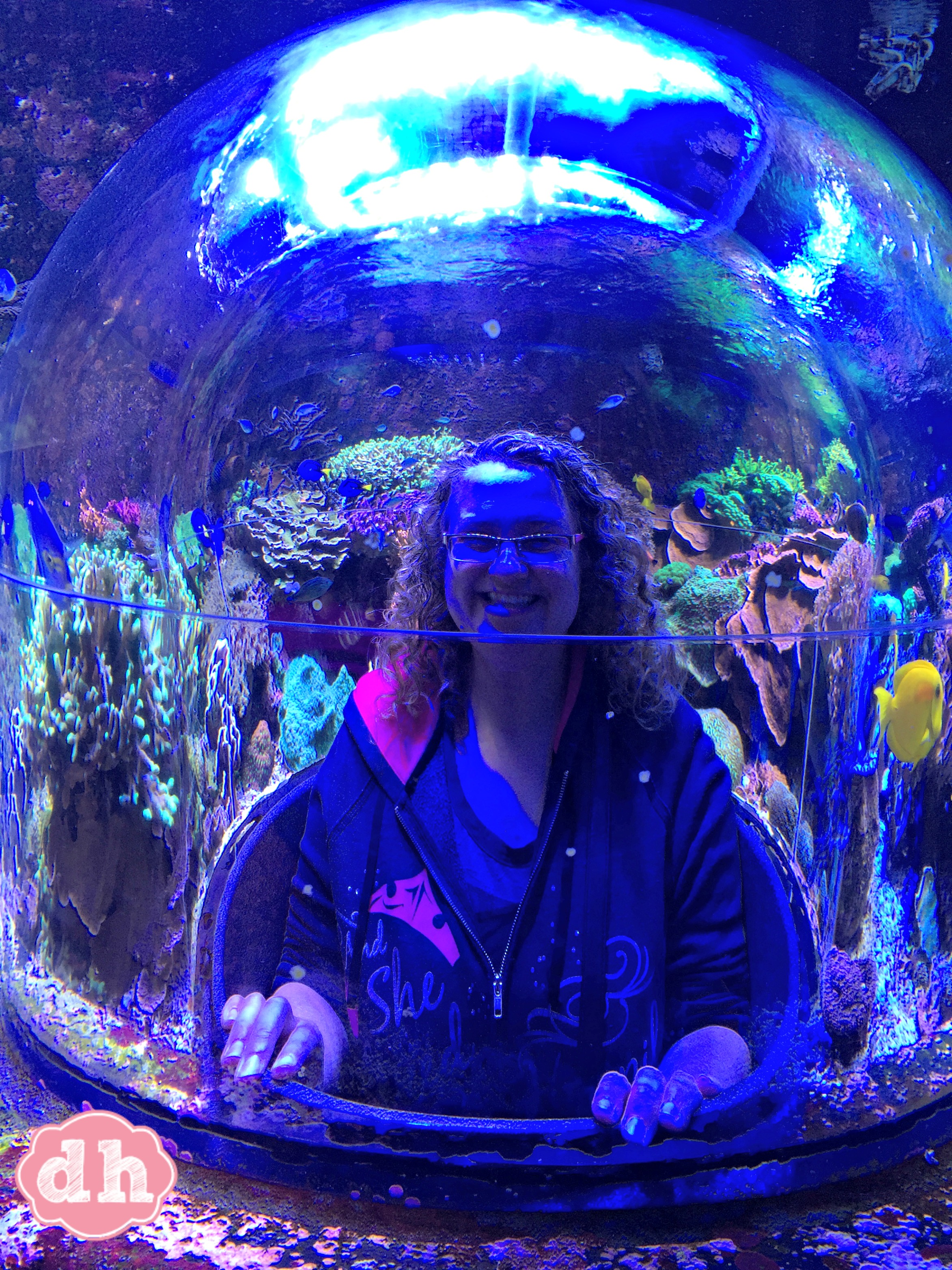 My favorite fish tank was this one. The had a bubble you could crawl under and in. When you stood up you're in the middle of the tank and the fish swim all around you.  It's very cool! I have a sister in law who lives in Sioux Falls and my nephew loves this aquarium too!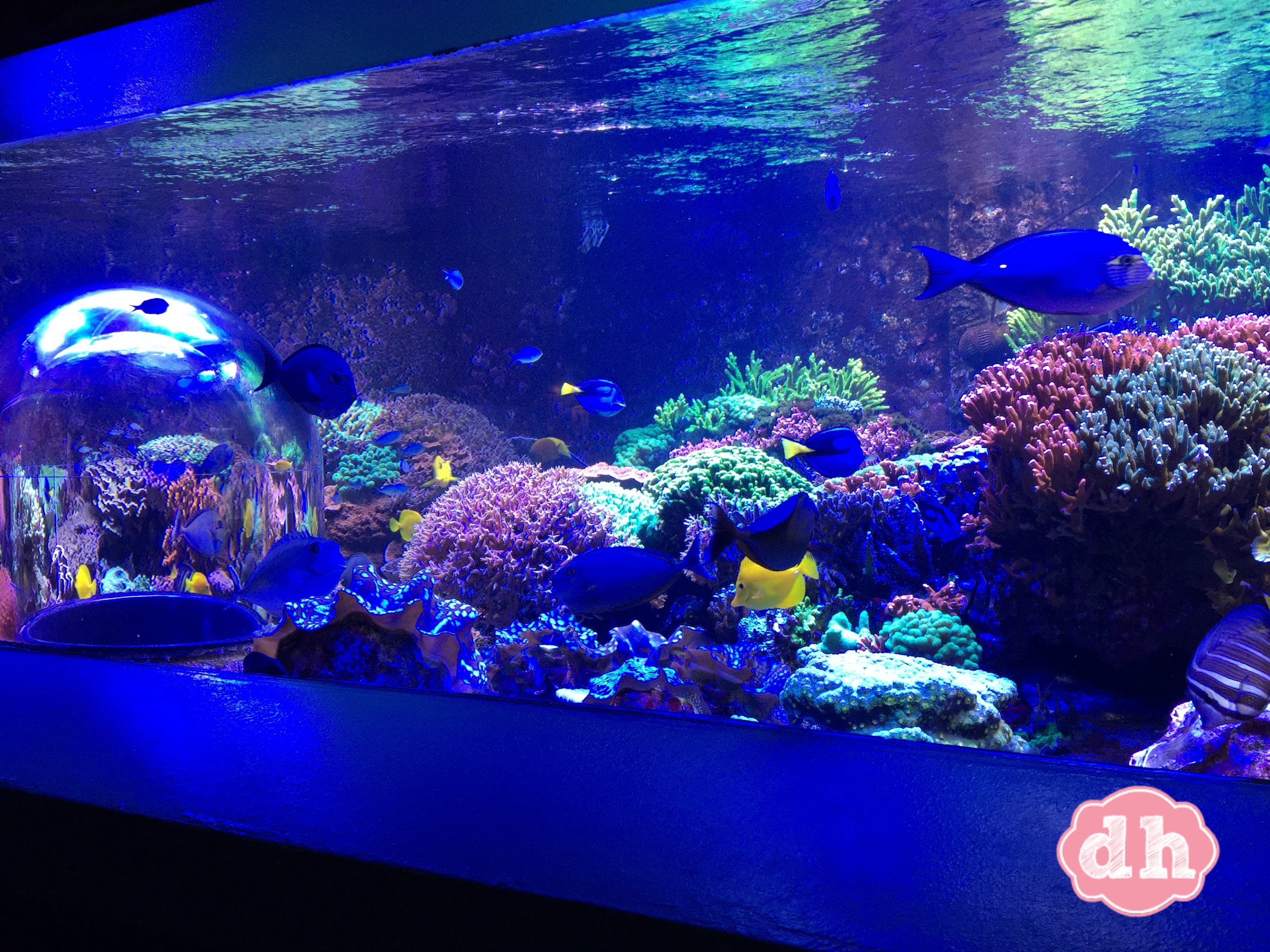 After viewing the fish and of course washing our hands because we played with them – we headed to the next part.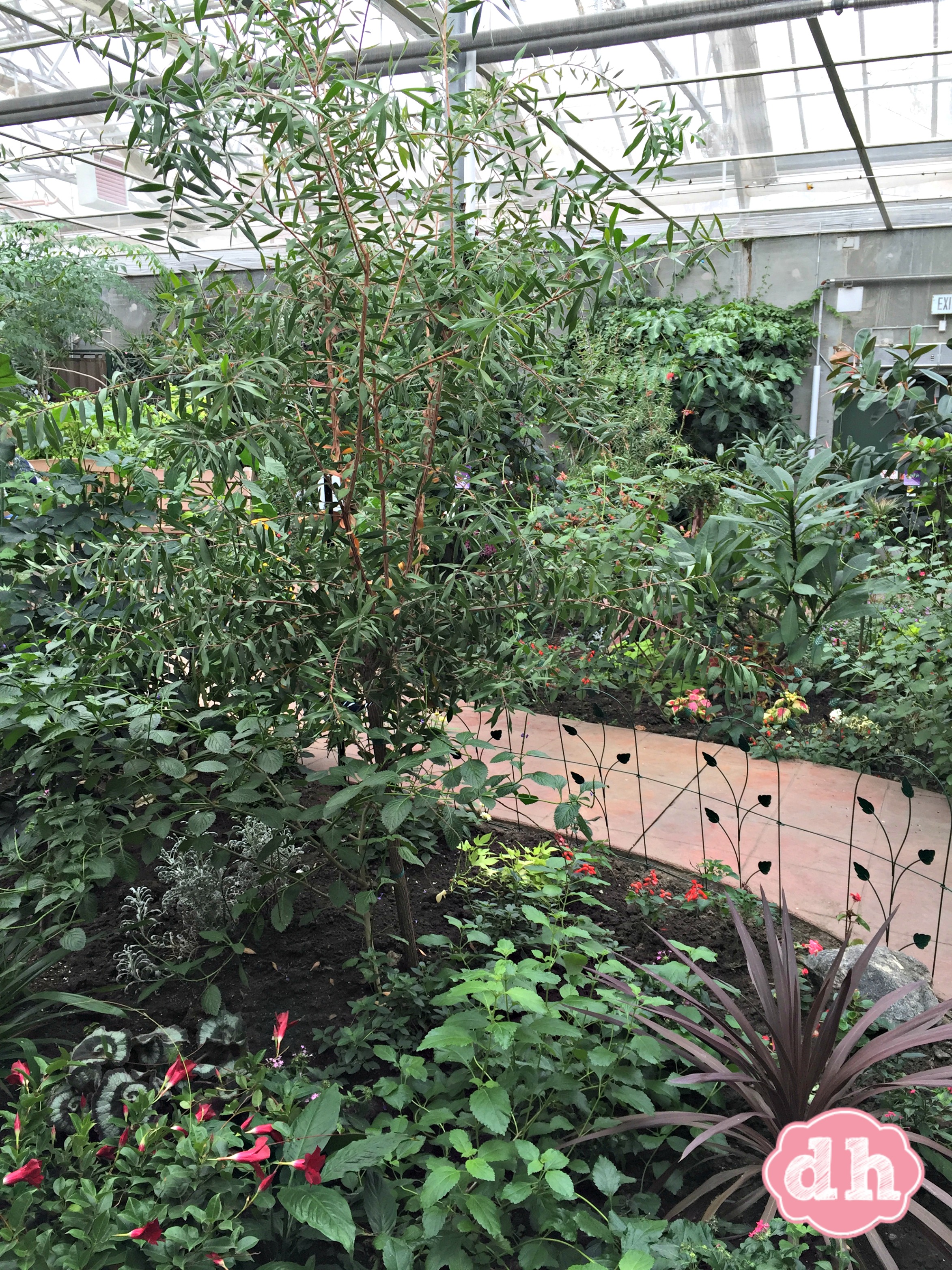 The butterfly part was completely different from the dark and cool aquarium. It was bright and warm. There were lots of flowers around too.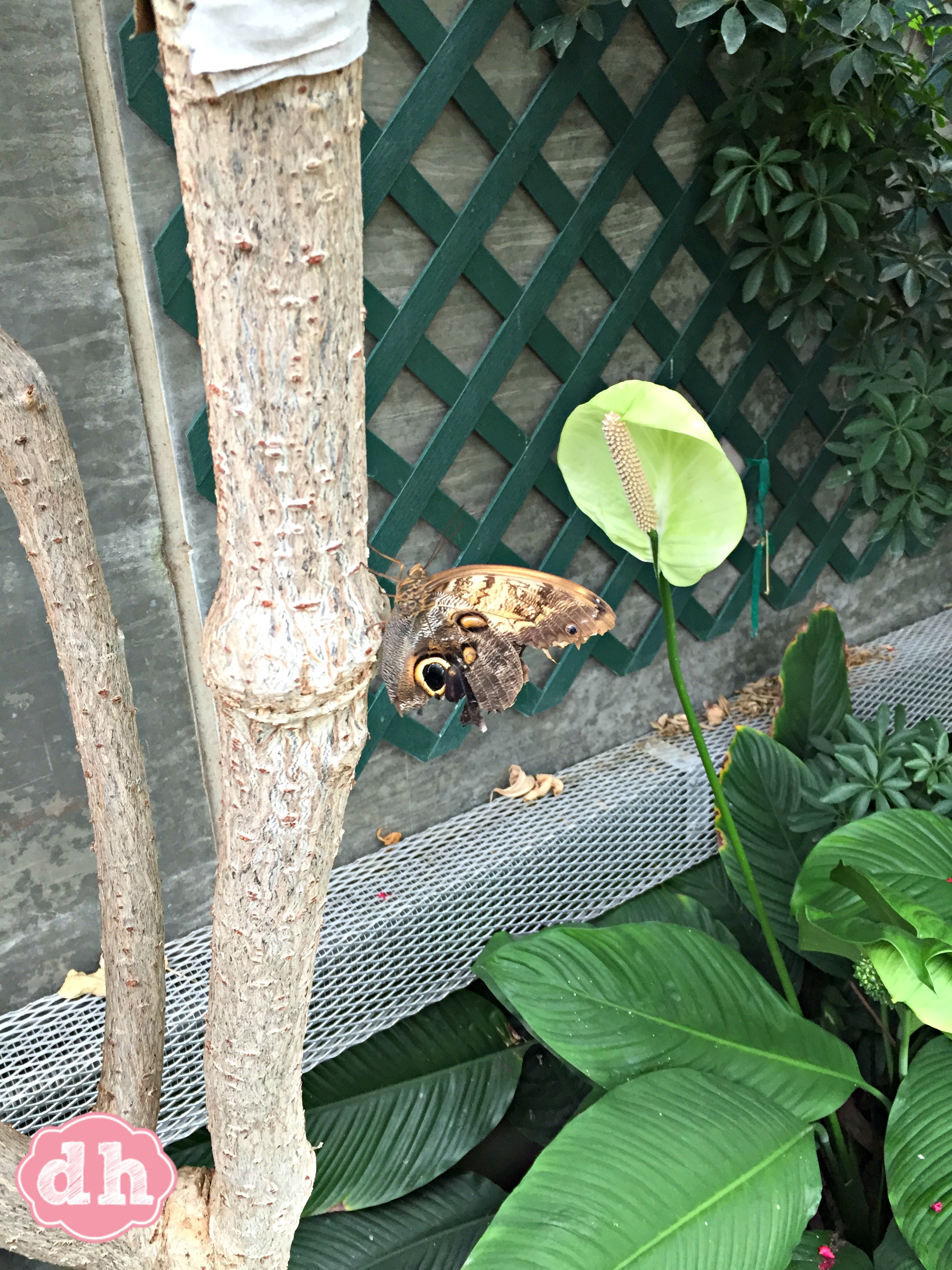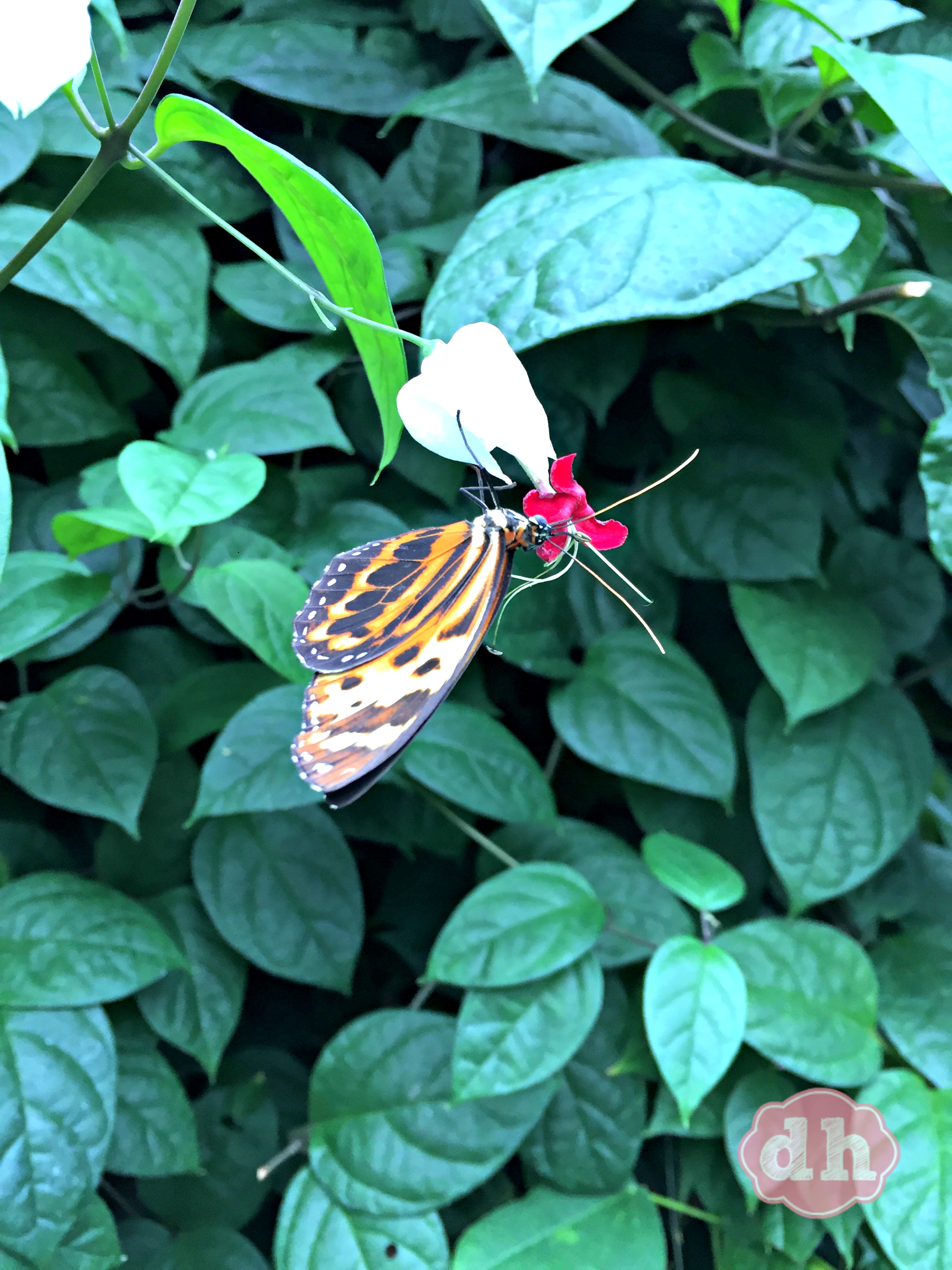 And there were butterflies everywhere! They'll even land on you 🙂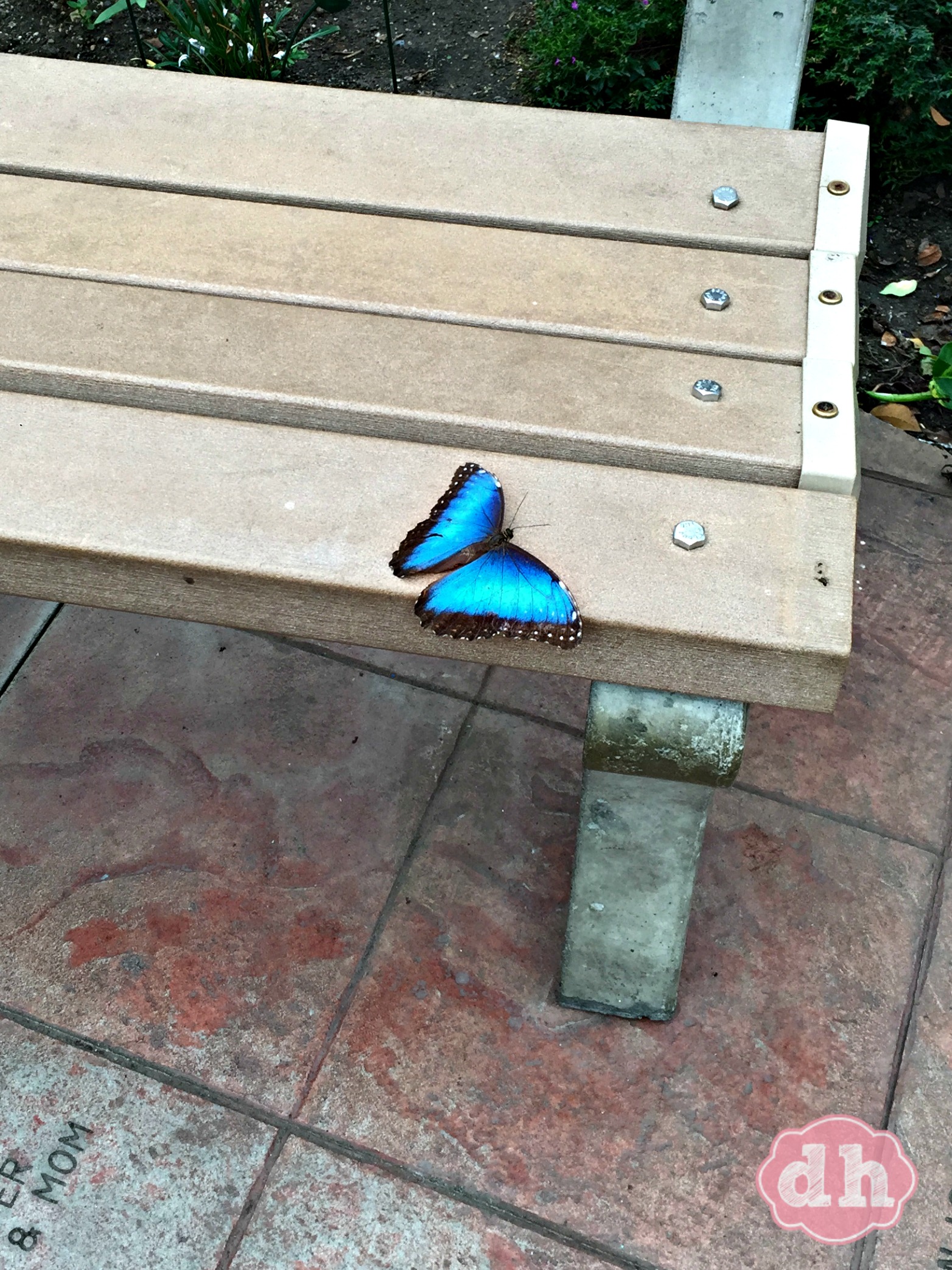 It's a great place for children and adults alike to learn and relax.
Connect with them: