5 Reasons I Can't Wait for you to See Olaf's Frozen Adventure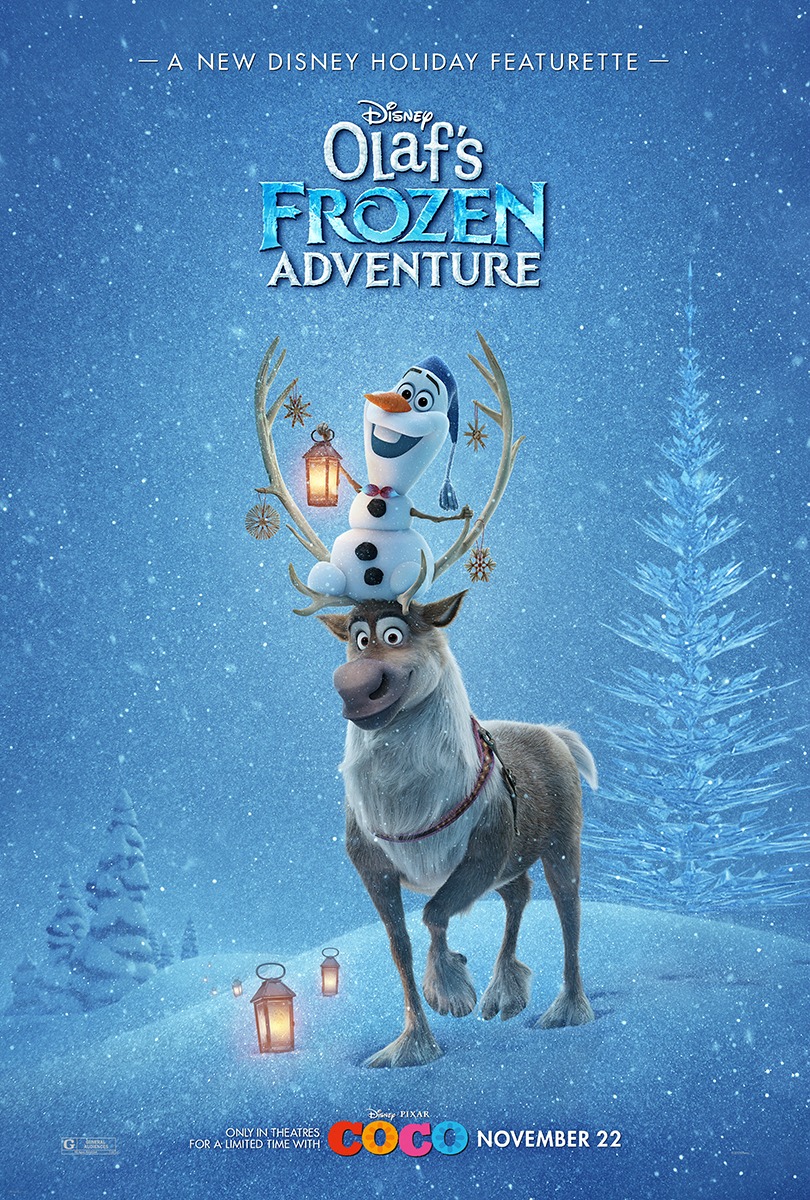 I've been sharing with you all about Coco and now I'm excited to share with you about the short in front of it – Olaf's Frozen Adventure.  I got sit down with the Producer, Roy Conli, directors, Stevie Wermers-Skel & Kevin Deters, and Songwriters, Elyssa Samsel & Kate Anderson. This short is so much fun!
So here's 5 reasons I  can't wait for you to see Olaf's Frozen Adventure!
1. The Music
Elyssa Samsel & Kate Anderson wrote 4 originals for this short and they're everything you'd expect from a short from the Frozen family.  And speaking of family, Kate Anderson is the sister of Kristen Anderson-Lopez who wrote music for Frozen.  I have the soundtrack and I know all the words.  The songs are for sure a hit.
2. Olaf
I loved Olaf in Frozen and I'm excited to tell you that we get to see more of him. He's such a fun character and we get to see a story that's focused more on him rather than him being a side kick. This short made me fall in love with him even more.
3. The Traditions
This short is about the holidays and they highlight many holiday traditions. It was fun to listen to all the research that went into it and I love that they really do a great job in brining in a wide variety of traditions. I happen to live in a very Norwegian area and love the references to lefse.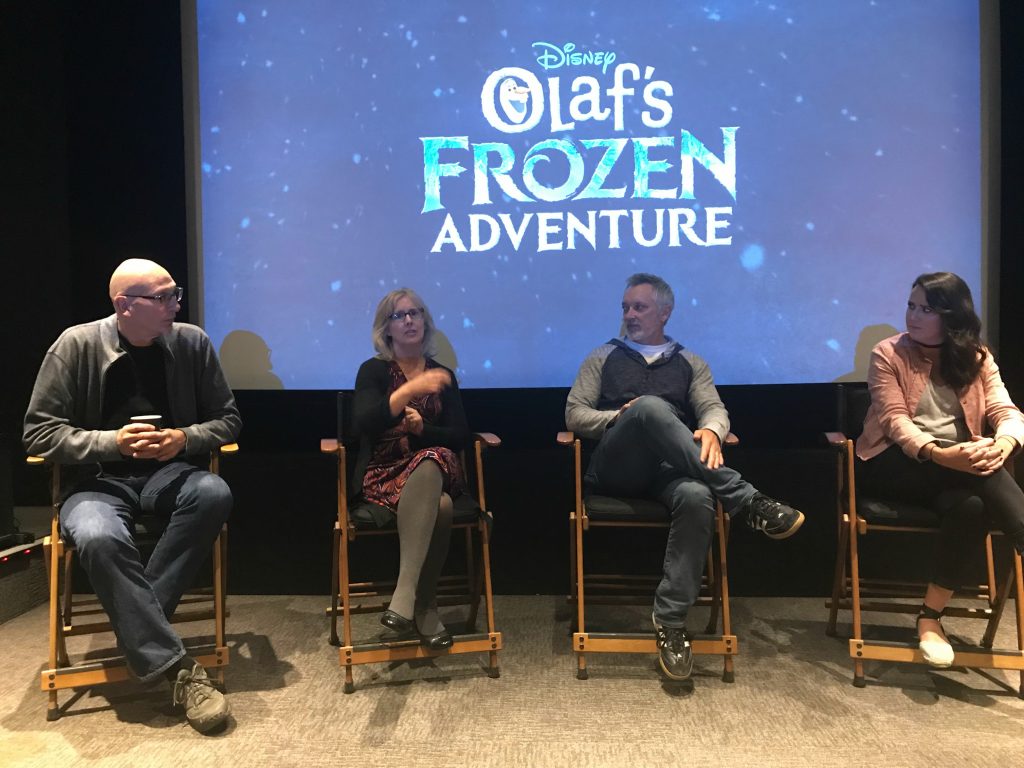 4. The Kittens
It's no secret I love cats and there are some adorable kittens! Okay so this might not be a reason that every one gets excited so I'll throw in an extra reason here. The easter eggs! The name Roy Conli may sound familiar. He won the Academy Award for Best Animated Feature Film for the 2014 Walt Disney Animation Studios film Big Hero 6 at the 87th Academy Awards in 2015.  So when you see the sleigh look for a Baymax fist  in it!
5. The Music
Okay so this is the same as number one, but I did give you a bonus reason in number four. But seriously, the music is that good. I especially love the song When We're Together.  It's got all the feels.
Olaf's Frozen Adventure in only in theaters for a limited time with Pixar's Coco!