Pink Lemonade Macarons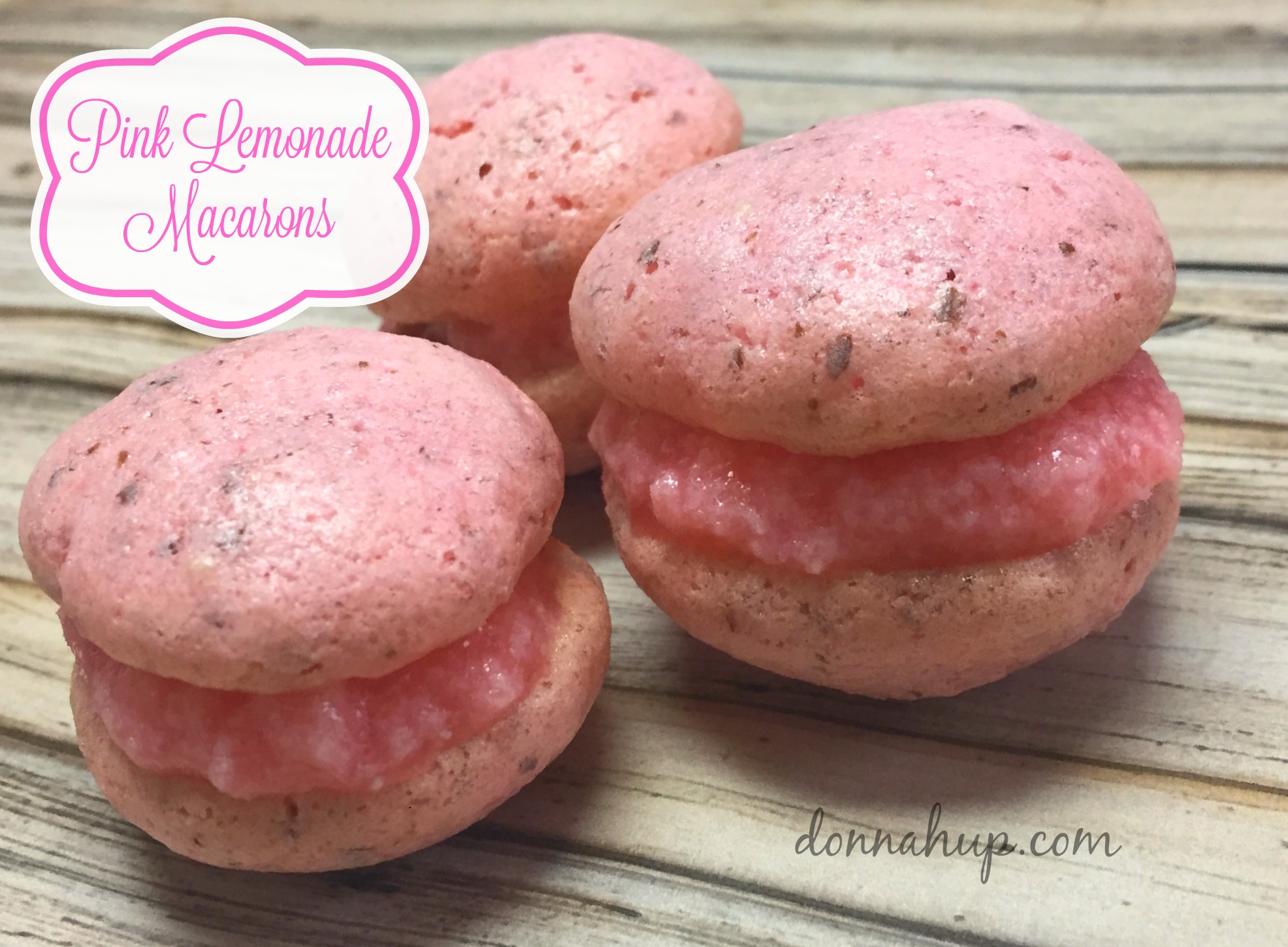 I love to bake and I especially love trying new things. Lately I've been a bit obsessed with macarons.  I love that they're gluten free, sweet, light, and airy. I may or may not watch too many cooking shows and competitions and it intrigues me that so many of them get bummed when they have to make macarons.  I mean really, how hard could it be?
Turns out it is harder than I thought – not too hard though! I totally made my first batch. I went with pink for a Valentine's day theme. I definitely need to work on my technique and I can't wait to make another batch!
The hardest thing about macarons is that you have to plan and it takes time. I started the day before by getting my egg whites ready.  I separated them and refrigerated them for a full day in my tupperware. The day I was going to make the macarons I let them sit on the counter to get to room temperature.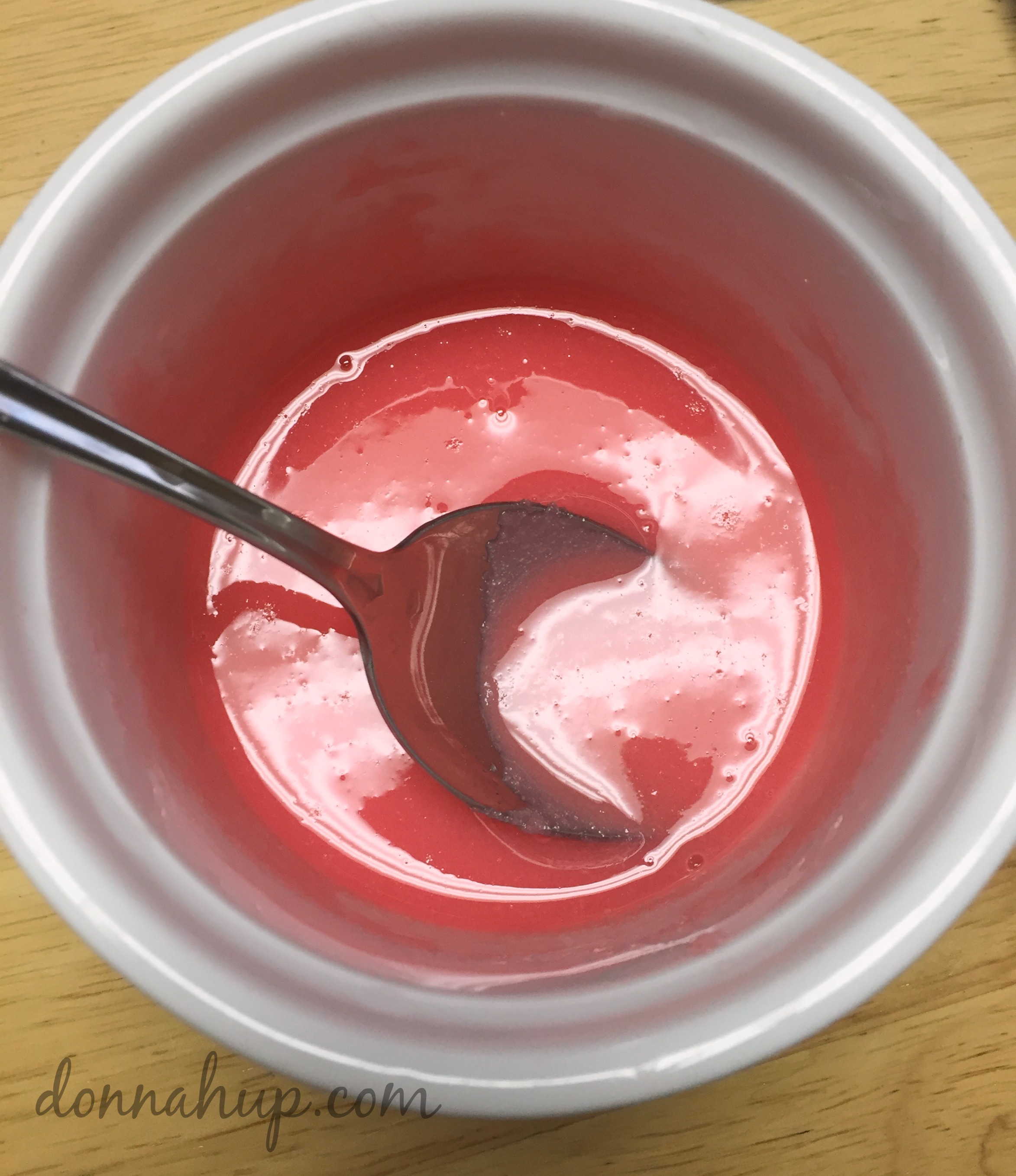 I started with my filling by mixing my pink lemonade drink mix with water to create a paste. You don't want it to liquidy or it makes the filling runny (my filling was too runny, so that's one thing I need to work on).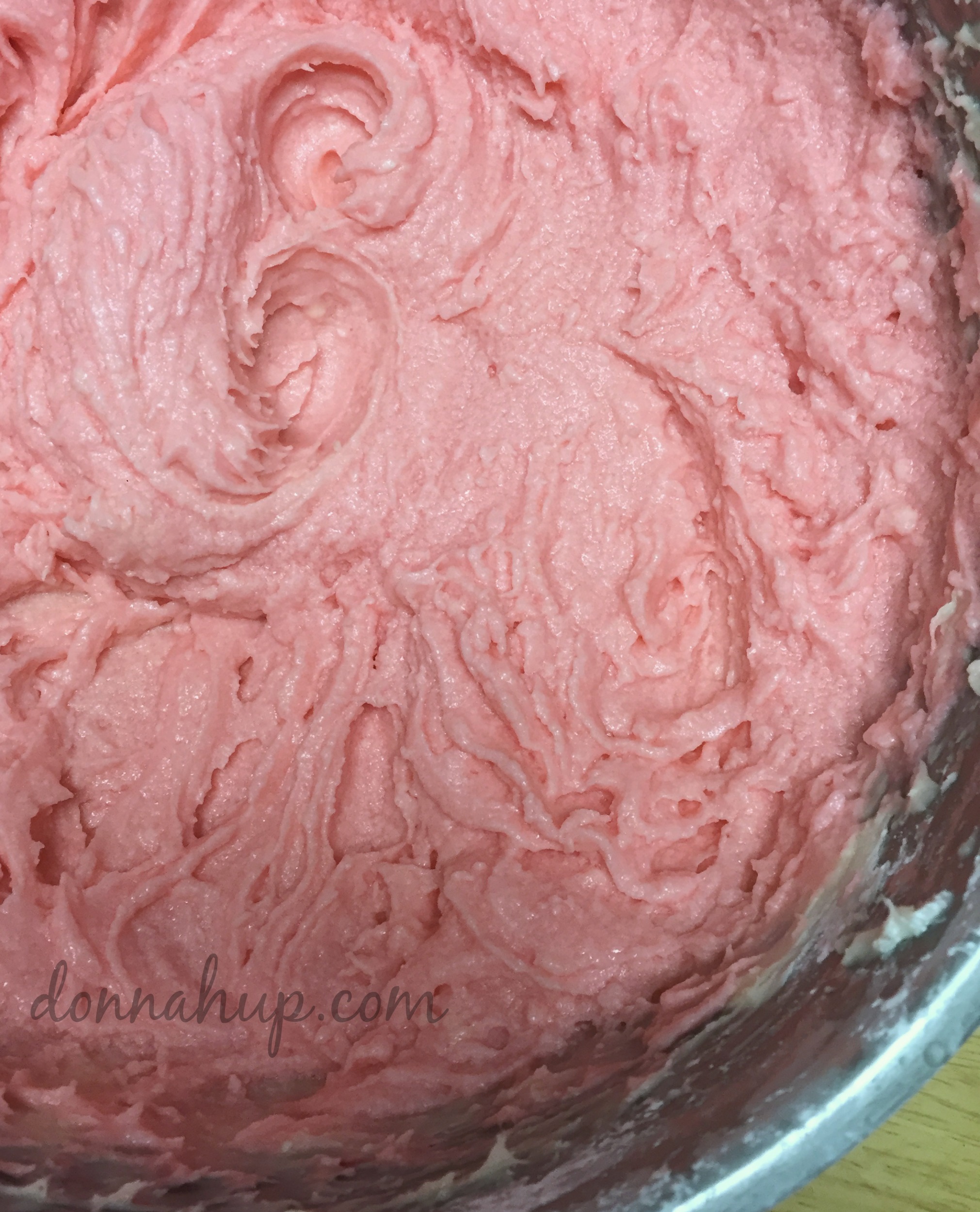 As far as taste though, the filling was amazing!  I could have eaten it with a spoon. It consisted of softened butter, cream, vanilla, and powdered sugar plus the addition of my pink lemonade paste.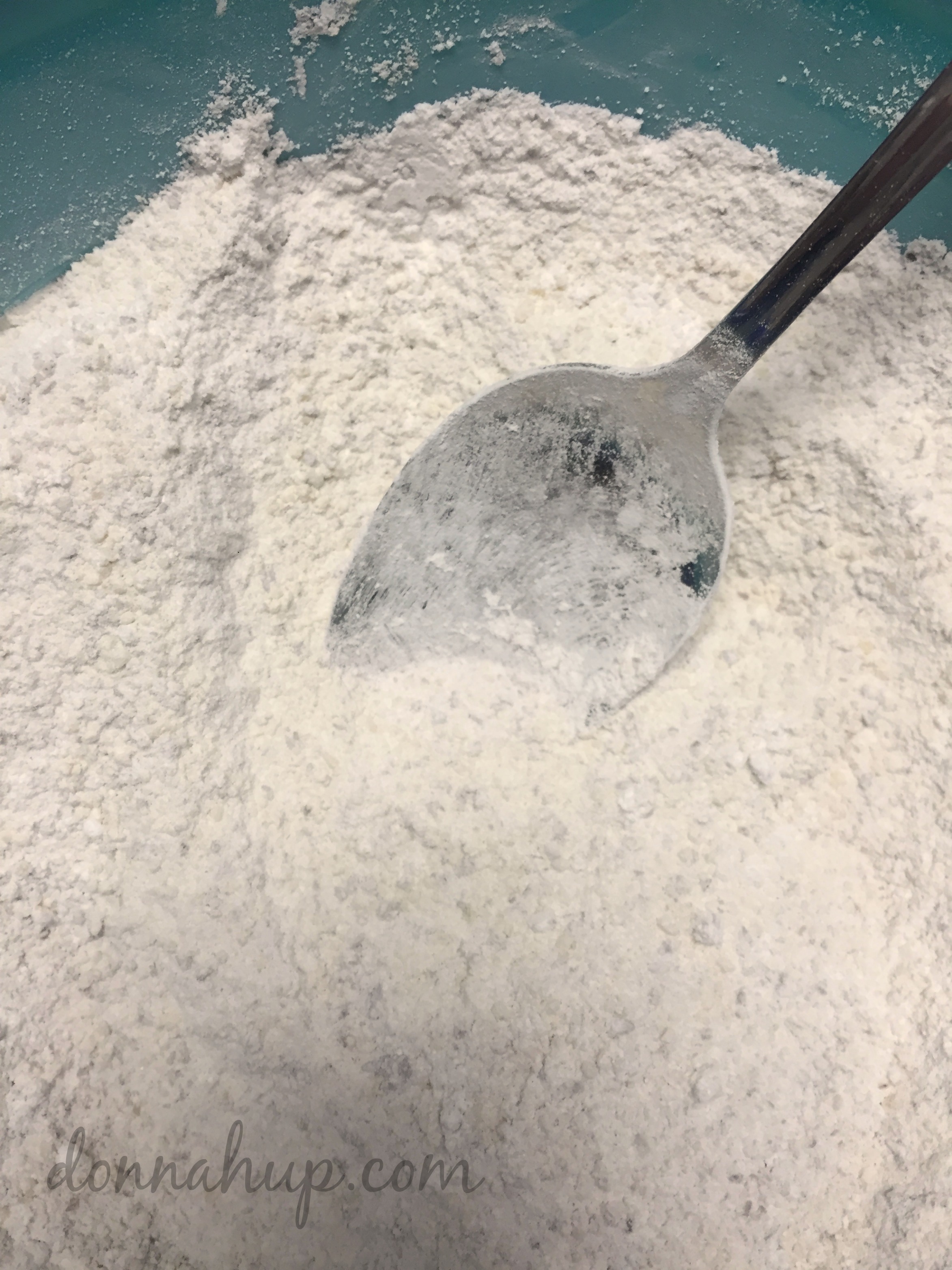 For the cookies I started by mixing my almond flour, sugar, and powdered sugar. At this step I learned you really need to grind the flour well, like in a food processor. It didn't affect the taste, but that is why my macarons are "speckled".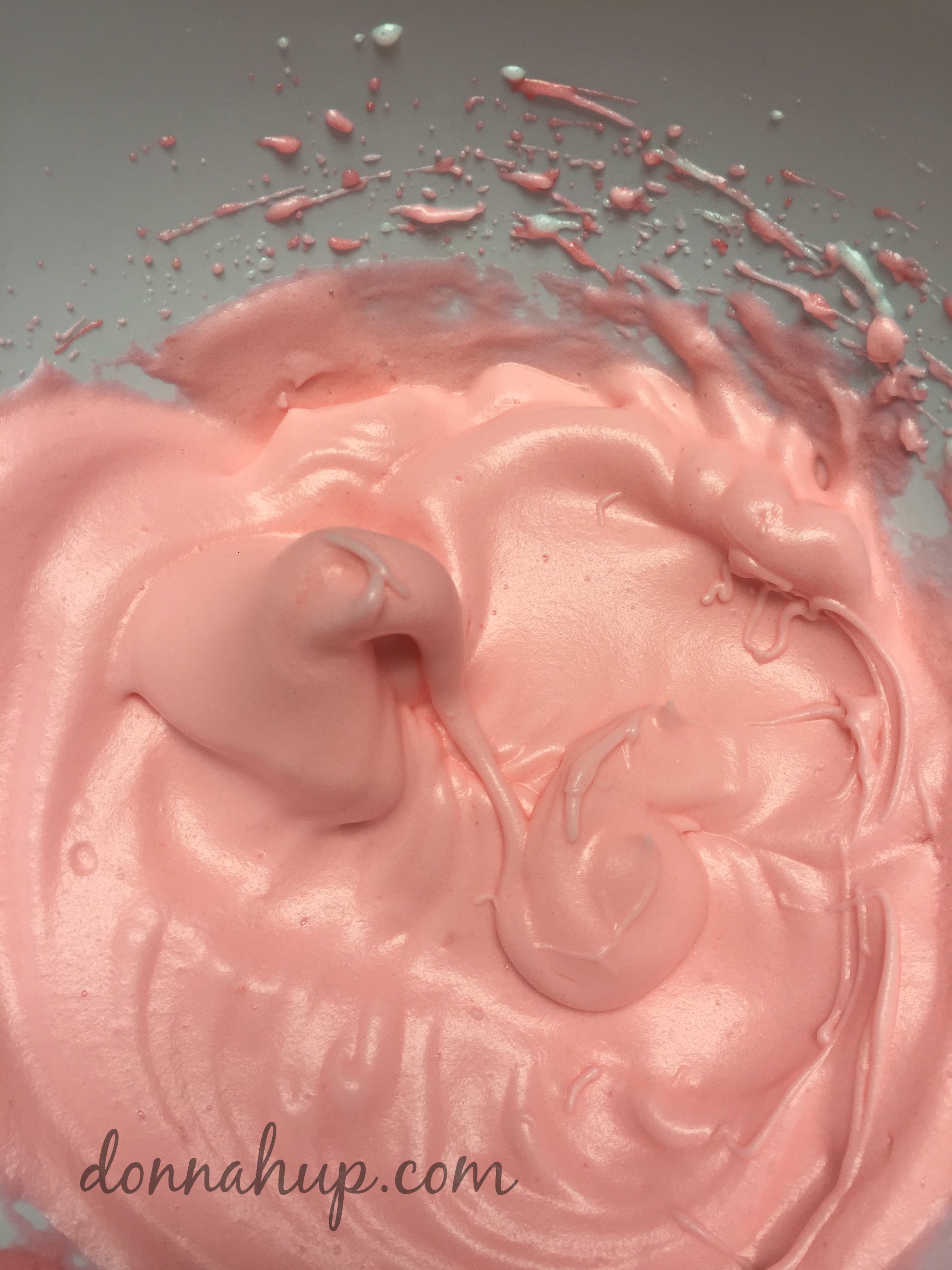 I folded the flour into my egg whites.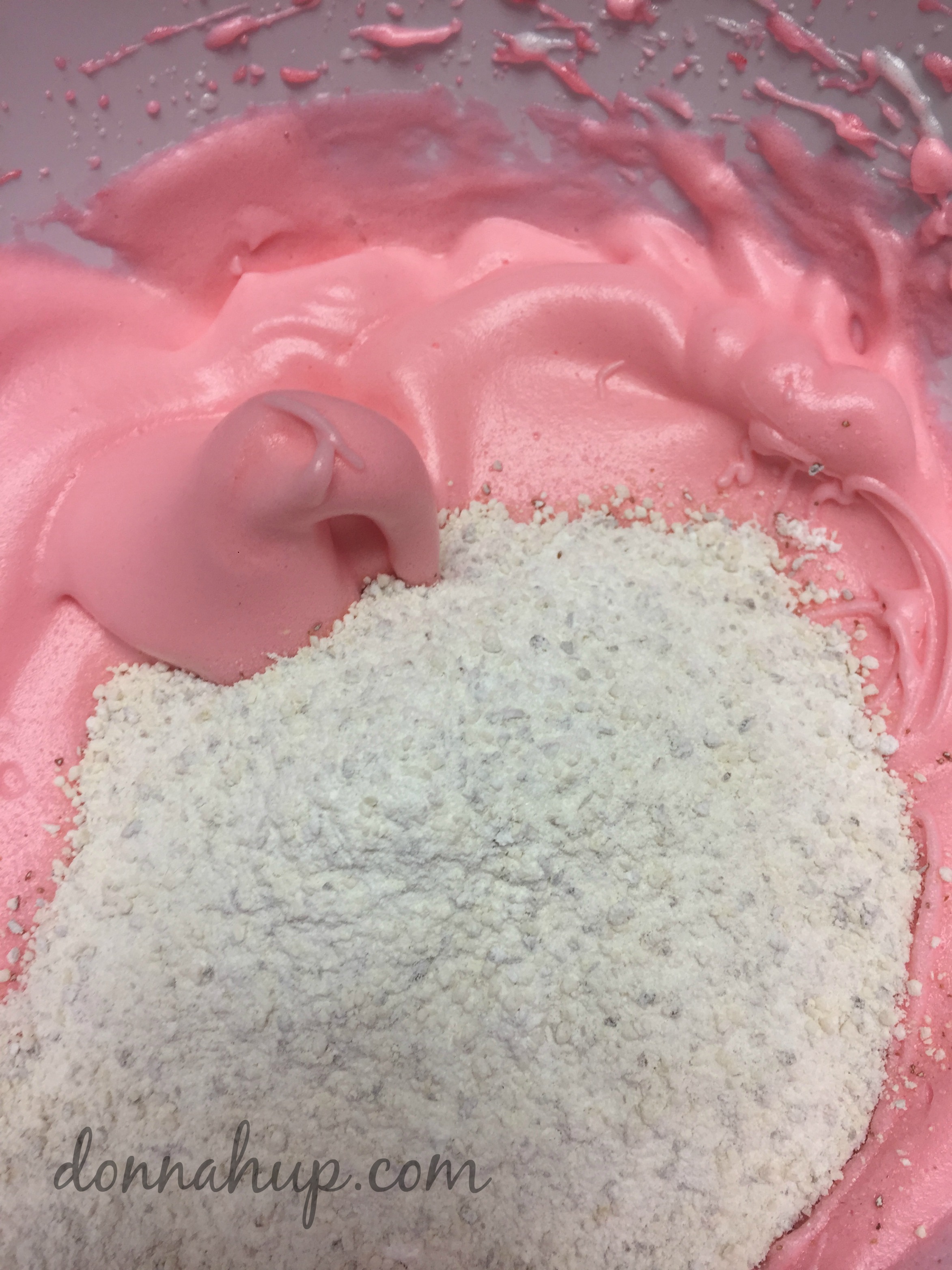 Don't worry, all the directions are below step by step.  Here are a few more things I learned that were important.
You want to leave the cookies set for 20 minutes before you bake them.
Templates make it much easier to make similar circles.
The cookies don't get larger like other cookies so they'll be the same size you make them pre baking.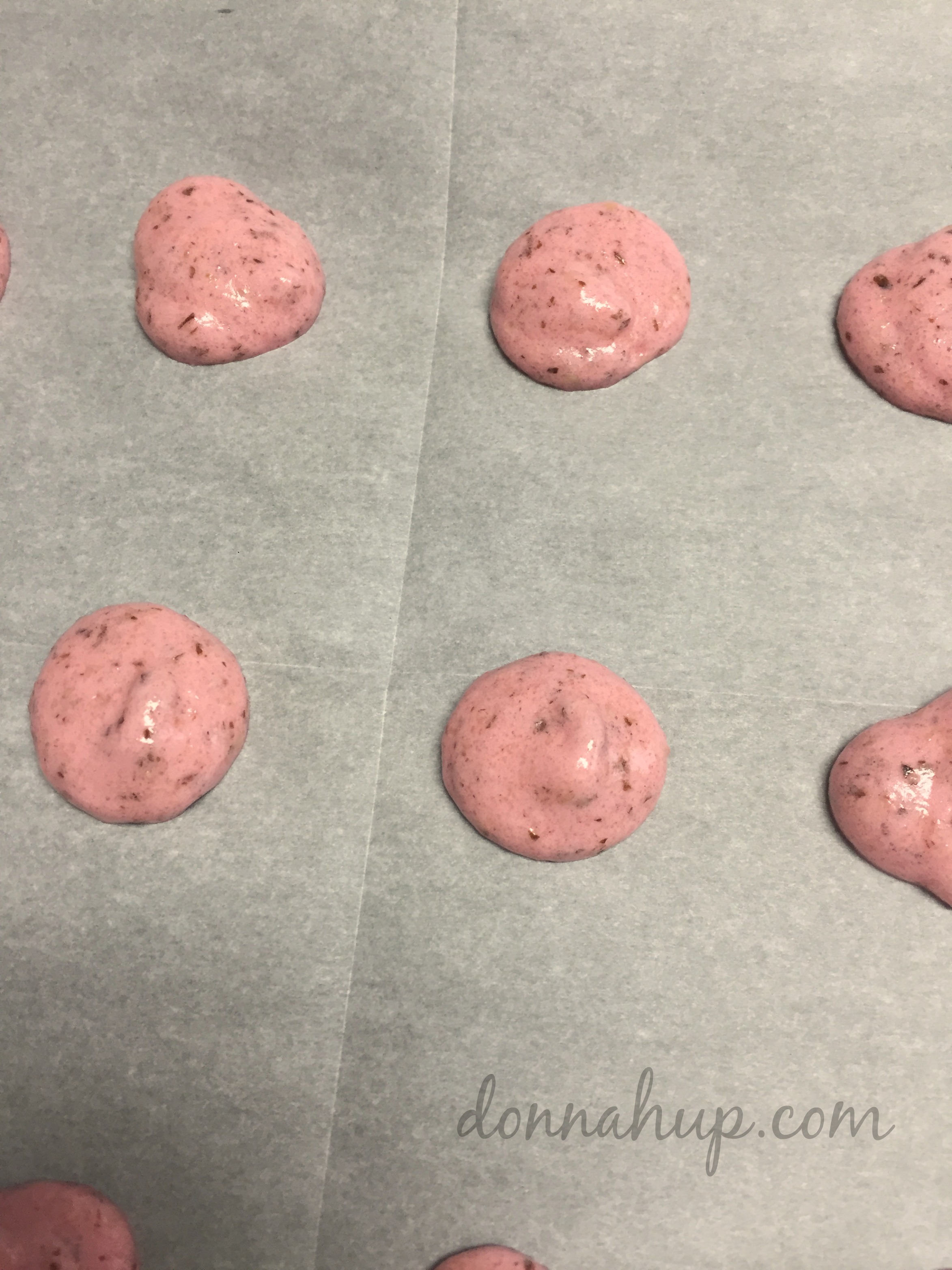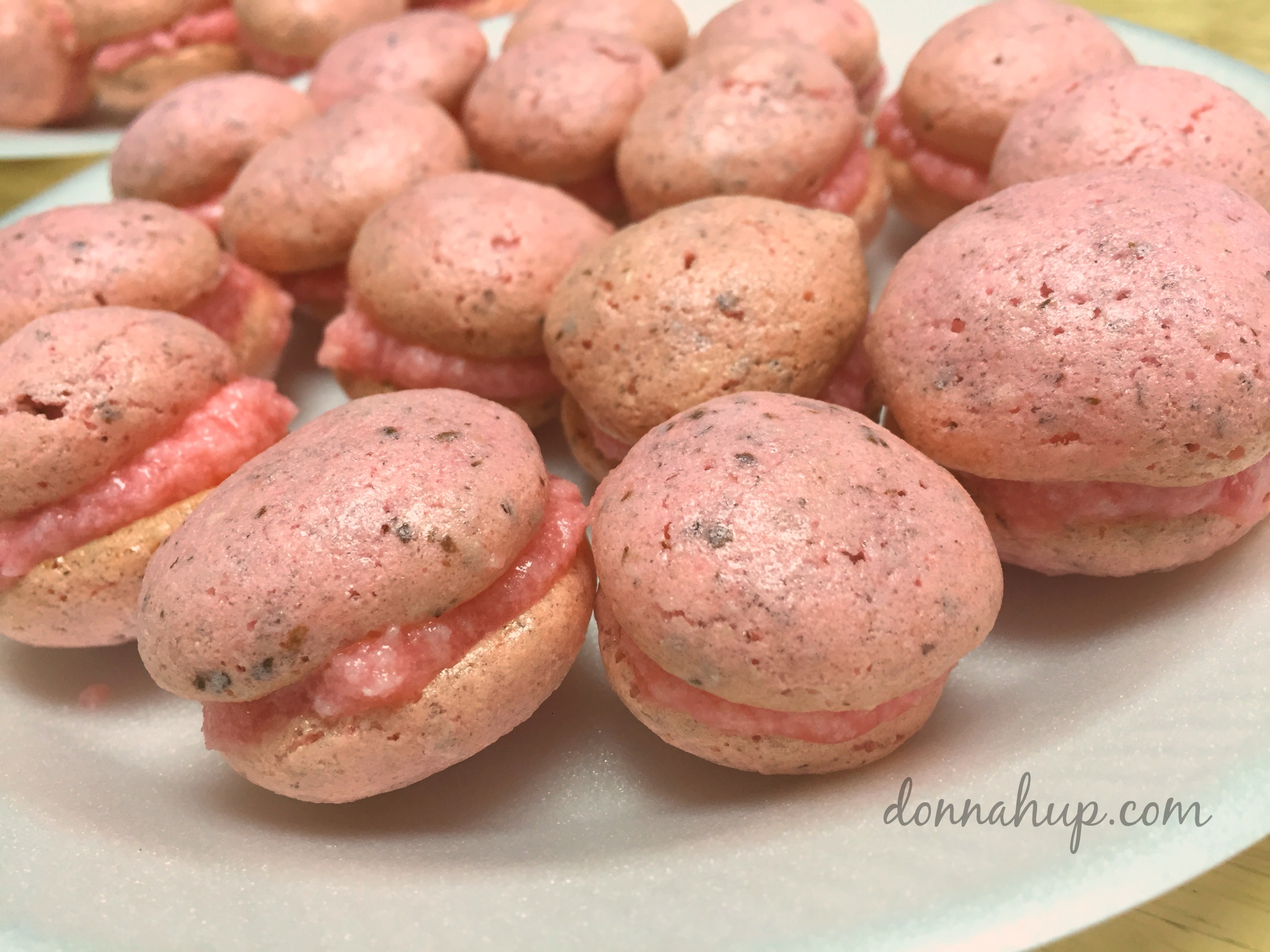 The result is delicious! Have you ever tried to make macarons?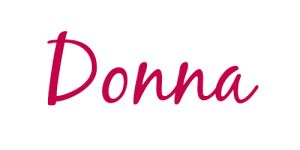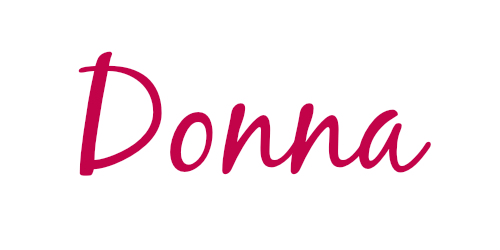 Pink Lemonade Macarons
Ingredients
? cup powdered pink lemonade mix + 1 Tablespoon water
2 sticks fresh butter
½ cup heavy cream
1 Tbsp vanilla
4 cups powdered sugar
1 cup almond flour
½ cup plus 1 ¾ tablespoons sugar
½ cup egg whites
food coloring
Instructions
Mix pink lemonade mix with the water and set aside.
Bring butter and cream to room temperature.
Cream the butter until smooth and add cream and vanilla mixing until smooth.
Add 3 cups of sifted powder sugar and the pink lemonade paste. Mix until smooth. Set aside until ready to fill your macarons.
Preheat oven to 300 degrees.
Use a food processor to mix together almond flour, 1 c powdered sugar and ½ cup sugar. Set aside.
Use a hand mixture to whip your "aged" egg whites. Whip the egg whites on high speed until they turn white then add 1 ¾ tablespoons sugar. Continue whipping on high speed until it begins to form solid but not too stiff peaks. You can then add food coloring and mix for a few more seconds until you have nice stiff peaks.
With a rubber spatula fold ? of the almond/sugar mix into the colored egg white mixture. Try to be gentle and not overwork your egg whites but don't worry about being too gentle. Once that is well combined, add one more ? and mix well and finally add the final ?.
Once it is well mixed, transfer to a pastry bag fitted with a wide plain tip.
Pipe small disks on a baking sheet lined with parchment paper. Tap the pan on the counter to help remove any air bubbles and rest for 20 minutes.
Bake 10 – 15 minutes, until they are firm to your gentle touch.
Remove from the oven, and cool on the pan sitting on a cooling rack.
Spread filling onto the bottom of a cooled cookie and top with another cookie.
Enjoy!