Oh Doughnuts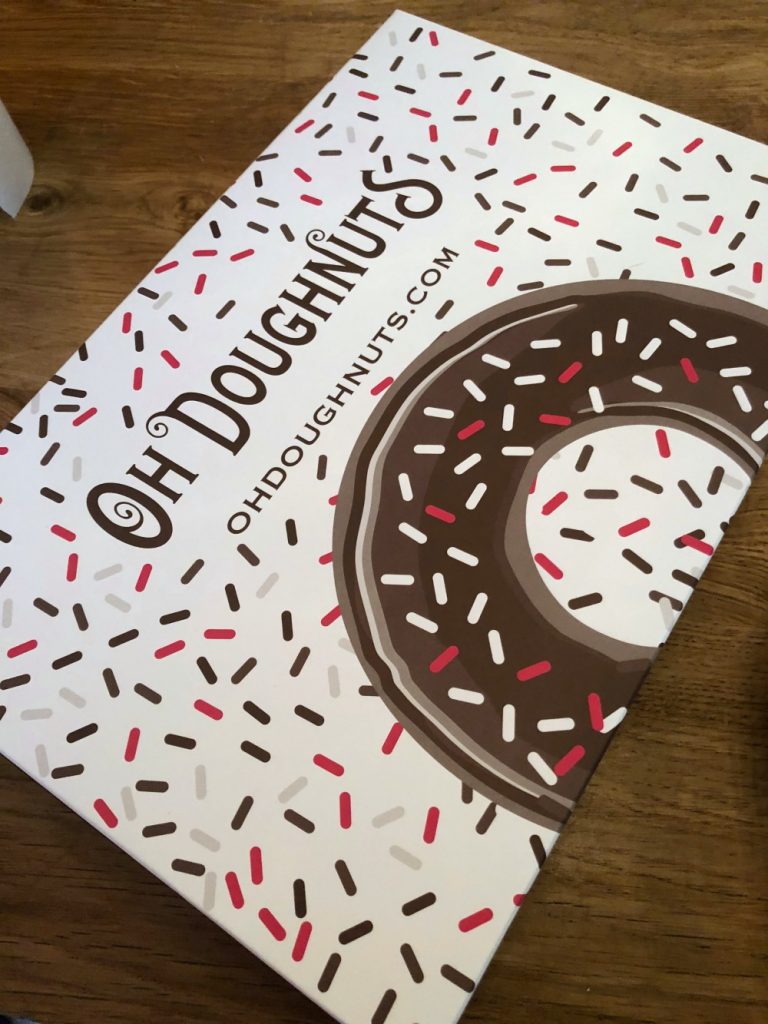 While I was in Winnipeg the locals asked me if I had visited Oh Doughnuts yet. The staff at the hotel brought up Oh Doughnuts as well as people from the tourism office. If all the locals were talking about it I knew I needed to check it out.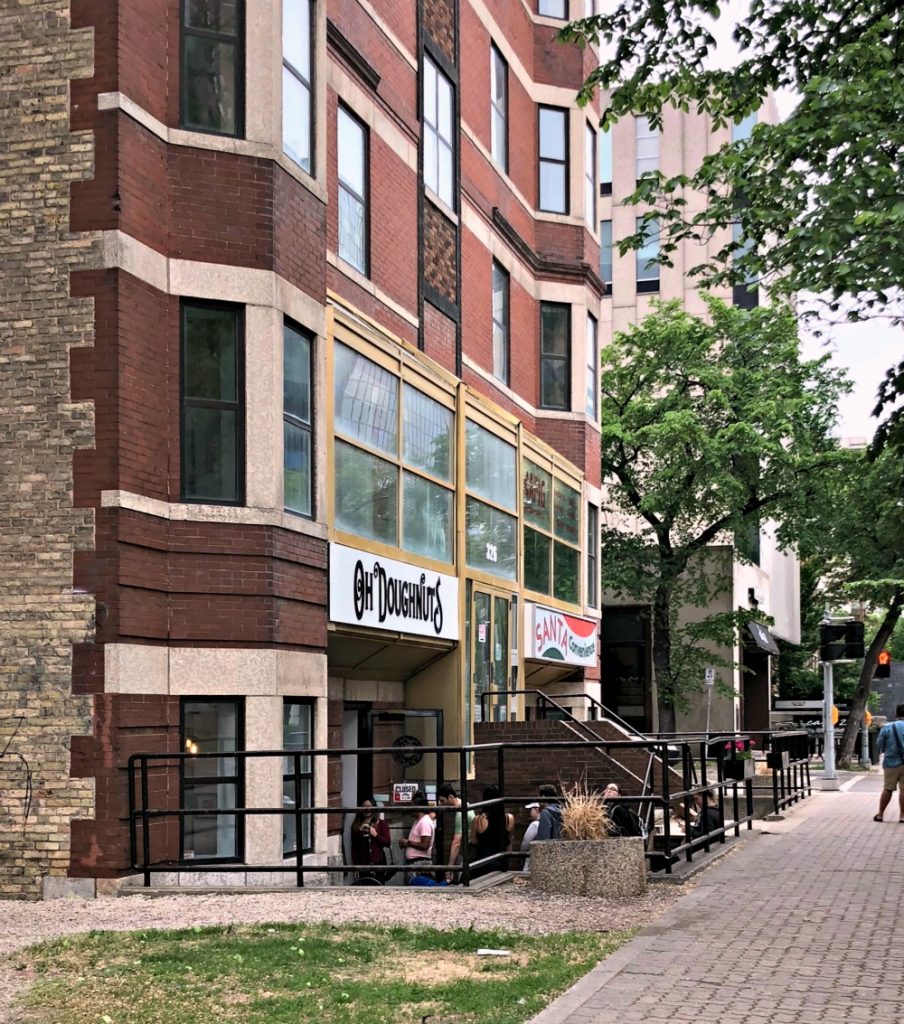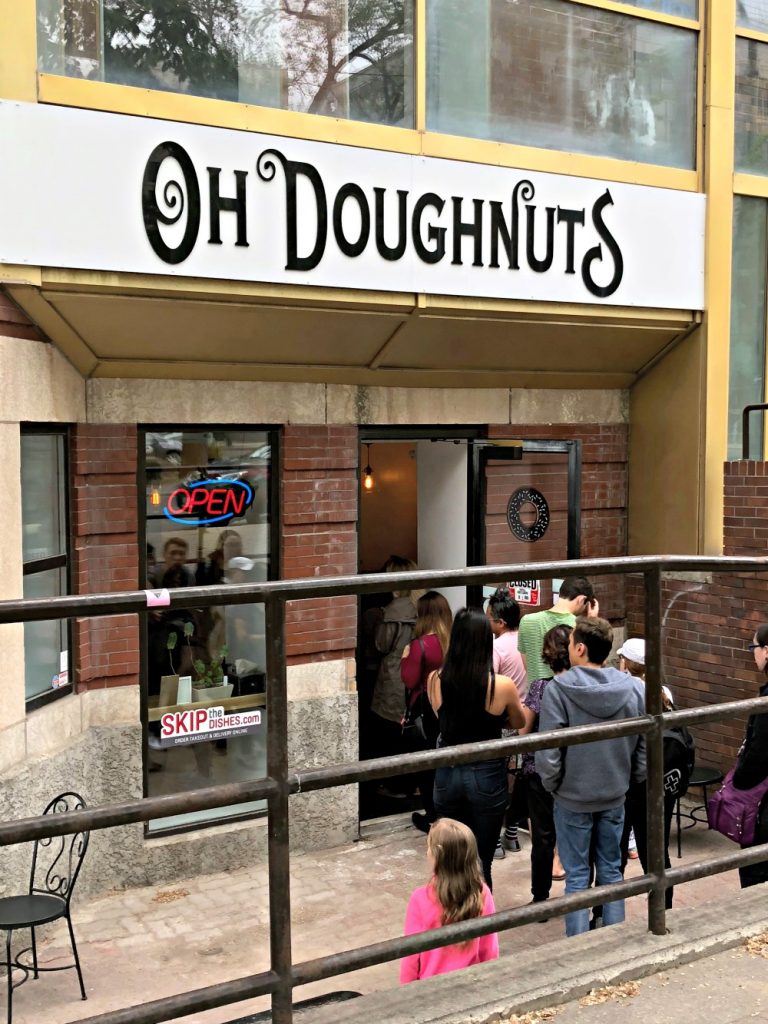 Oh Doughnuts is a small doughnut shop in Winnipeg.  When I mean small, it's tiny. If you don't know what you're looking for you'll miss it and once you're inside there's barely room to leave the counter.  We were told to come early because they close when they sell out and they always sell out.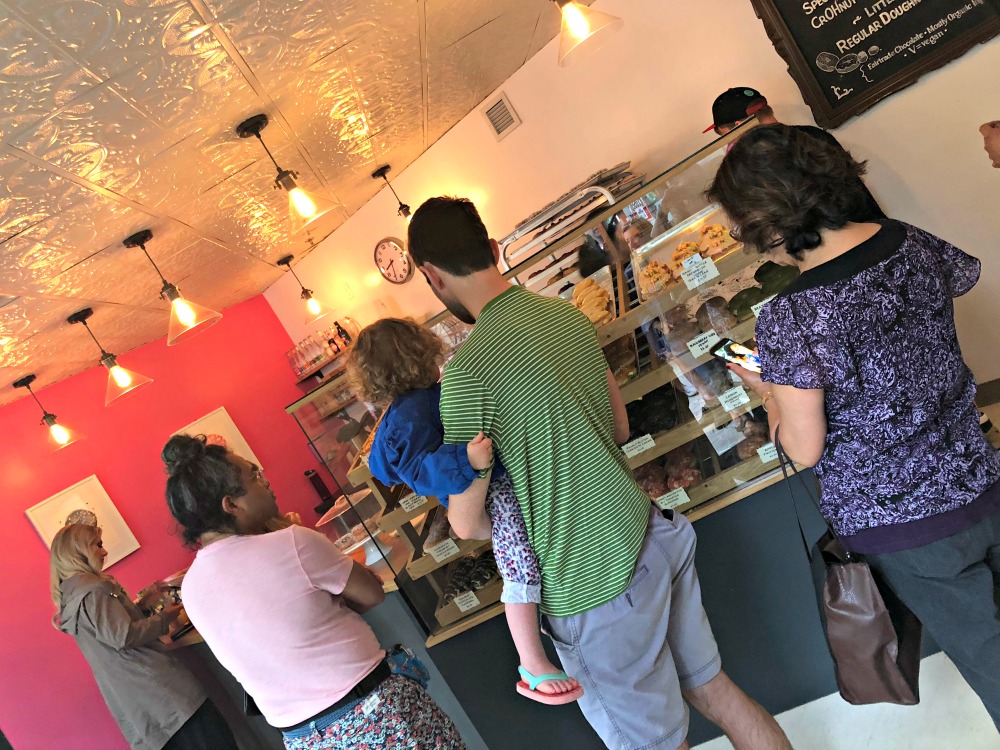 They've got some more common flavors for those who are more traditional in their tastes and then they've got some crazy and exciting ones and of course I wanted to try all of them.  My friends and I went with half a dozen so we could try them all.
I thought the Lemon Meringue or even Peanut Butter Marshmallow  one would be my faves. While they were both amazing my favorite flavor was a more savory one.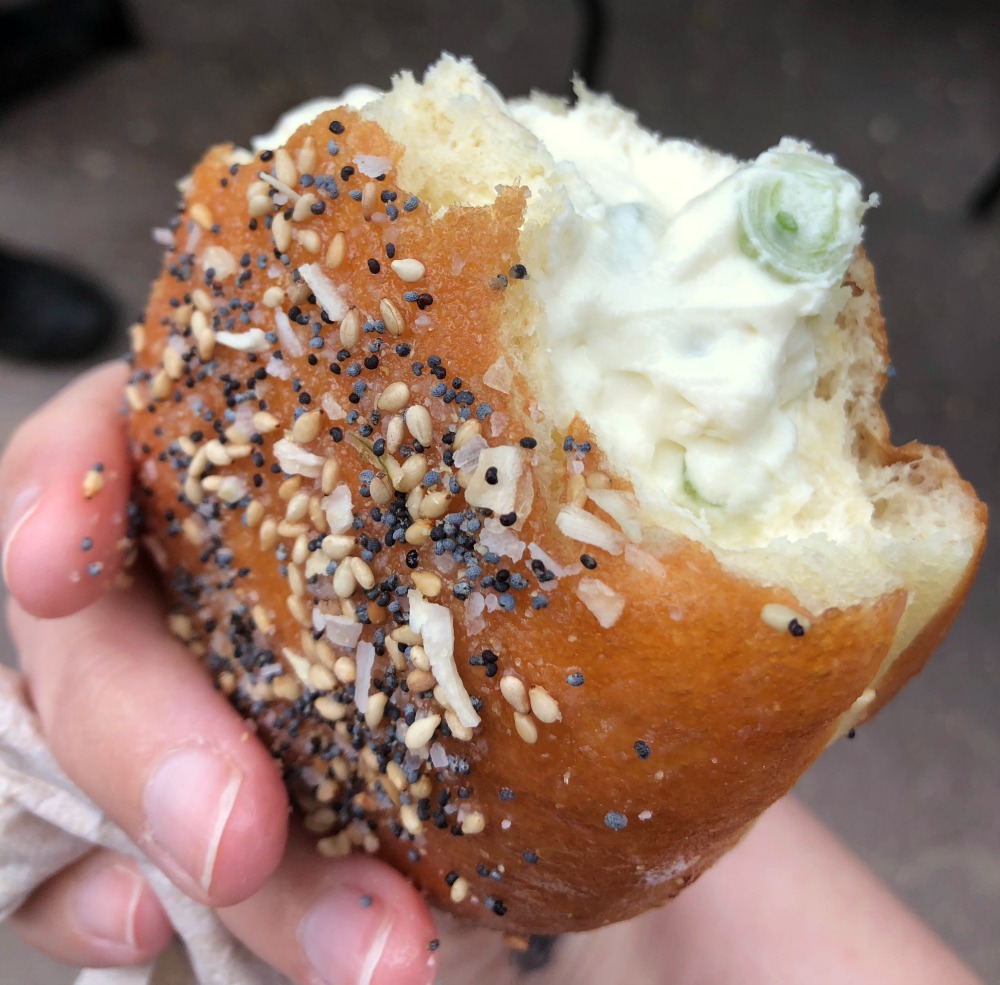 I am obsessed with their everything bagel doughnut. It just sounds like it shouldn't go together, but it totally does.  In fact I was craving it for days.
If you want to know what's available follow them on Instagram. They post what flavors they're serving up with lots of droolworthy photos.
If you're anywhere close I highly recommend stopping by. Just remember, get there early.
Connect with them: