New Adventures in a Virtual Escape Room
I love a good Escape Room. In fact when I visit my sisters we try to do an escape room every time.  We love the strategy and thrill and just trying to figure out how to get out. I really love that we can go in together and there will be things that one person will figure out and the others won't – it takes the whole team to escape.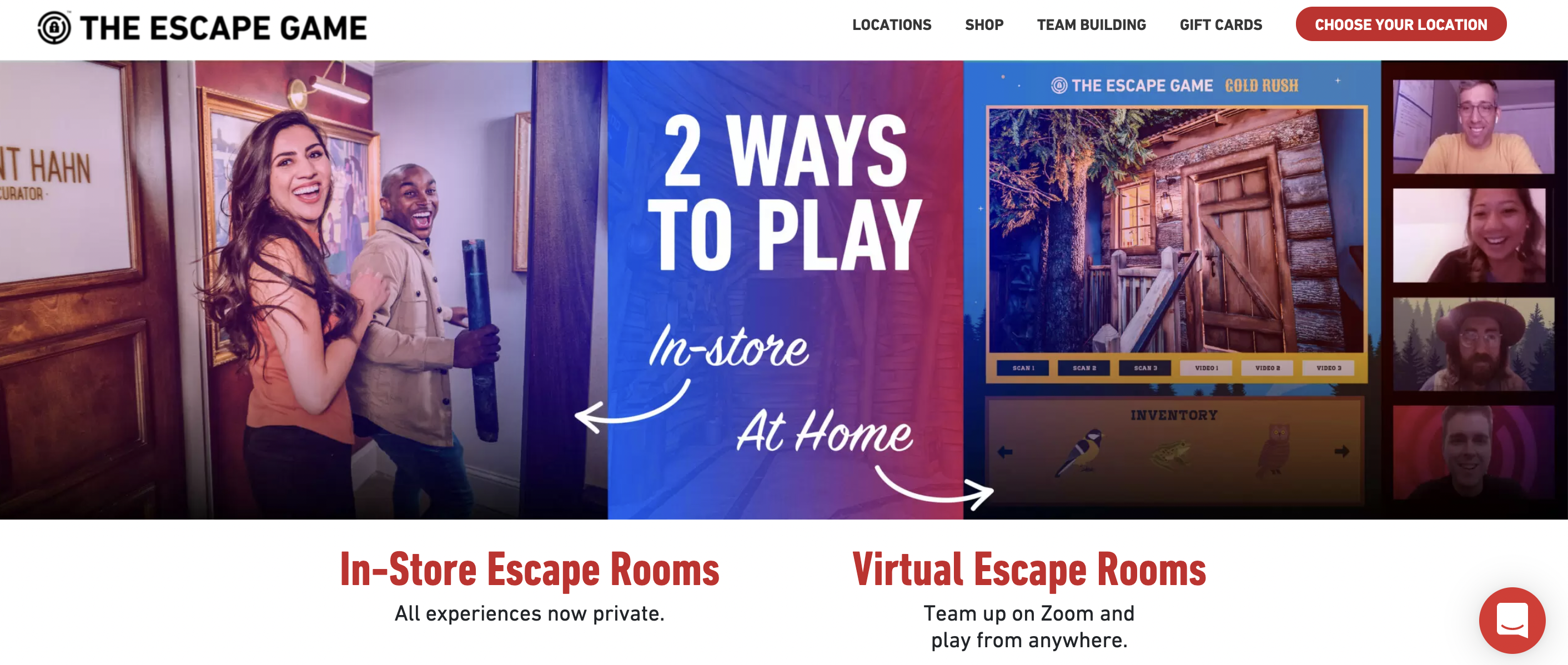 2020 and 2021 have certainly had us rethink the way we do things and while I prefer doing things in person with people I am totally grateful for technology. I had a chance to do a virtual escape room with some friends and it was so much fun.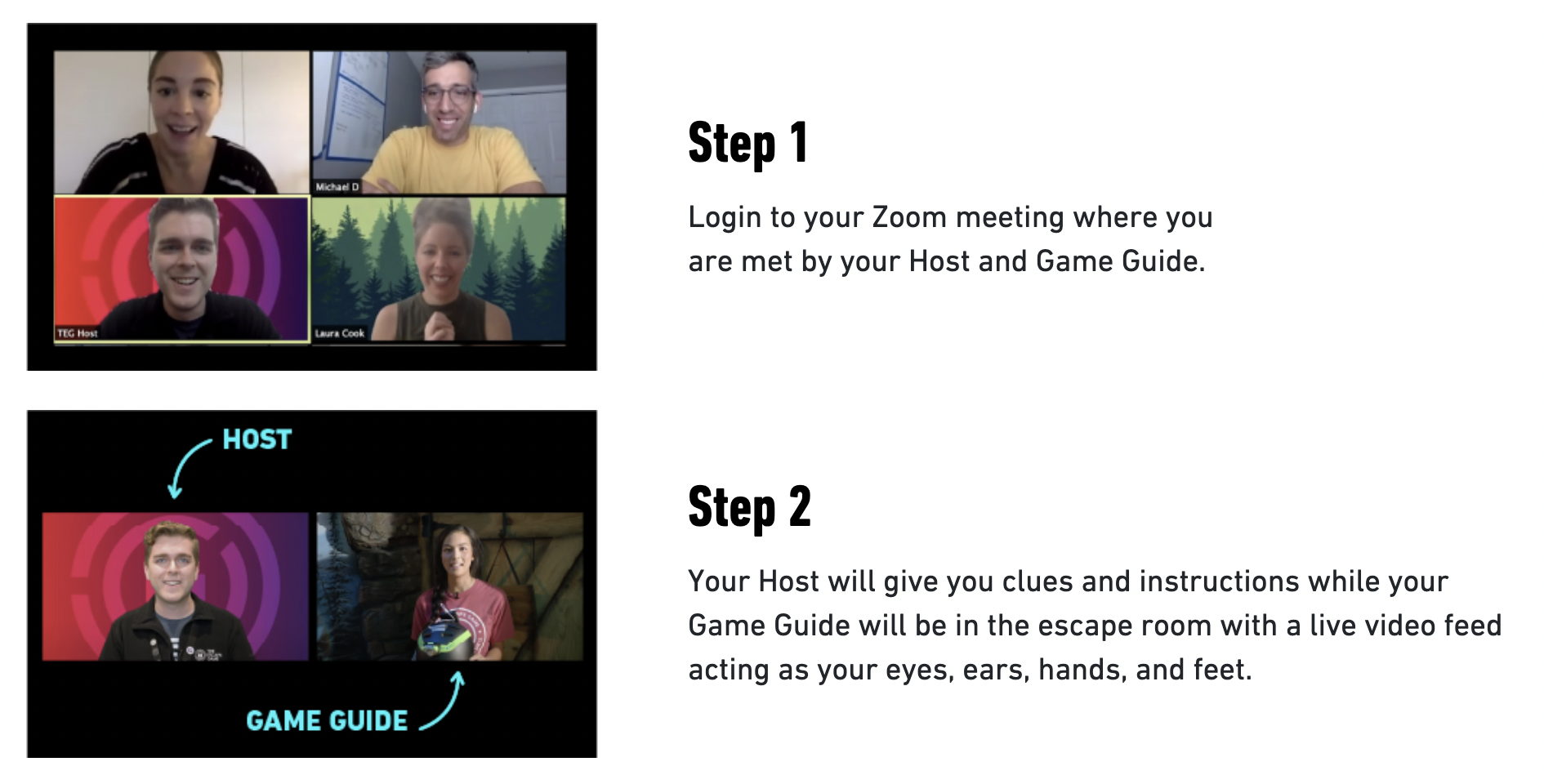 We were given a zoom link and password and were greeted by a host when we signed in.  We also had a game guide. Ours was the prospector as we were working on the Gold Rush themed room.  She was our eyes and ears and would pick up items, try codes in locks, and walk around the room for us. It was a little different at first, but you get used to it. The pro's to having a game guide are they know what to grab if you ask them to look under something or in something where if you're in person you might miss it or overlook. Also, they know what they're doing. We got stuck on a lock once with the correct code, but we didn't know you had to push in a button while pulling down so we wasted a lot of time on it. The guide knows how to use the items.  The cons are you aren't there in person. However you do have your dashboard and can move around the room. The guide is good about listening to your requests to move around as well.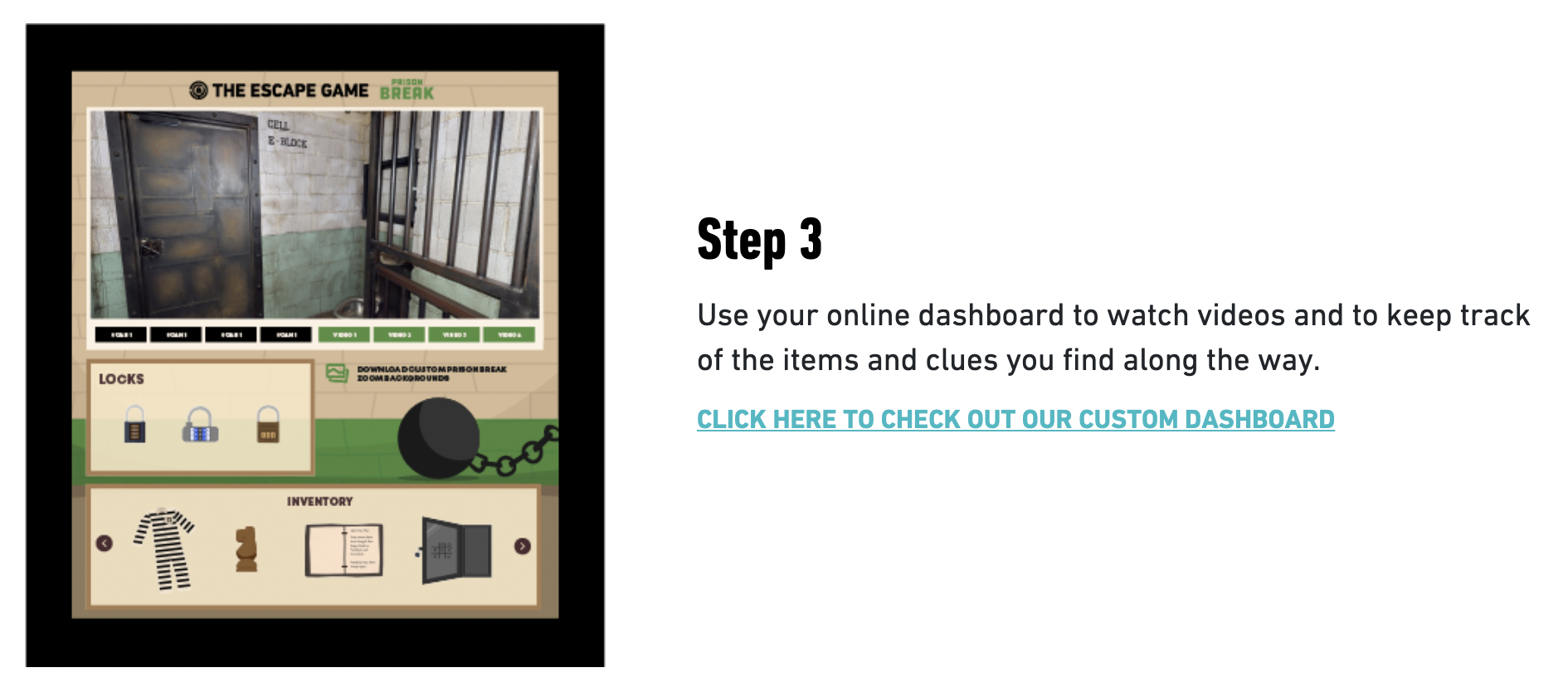 The dashboard is super helpful.  Your host puts all your clues in your dashboard and this is a huge pro. Often you find items in a room and you're not sure if you need them or not.  If you're going to need them they automatically go here as the guide calls them out. I think this is probably the biggest advantage to the virtual room.  You can even select the items and look at them closer if needed.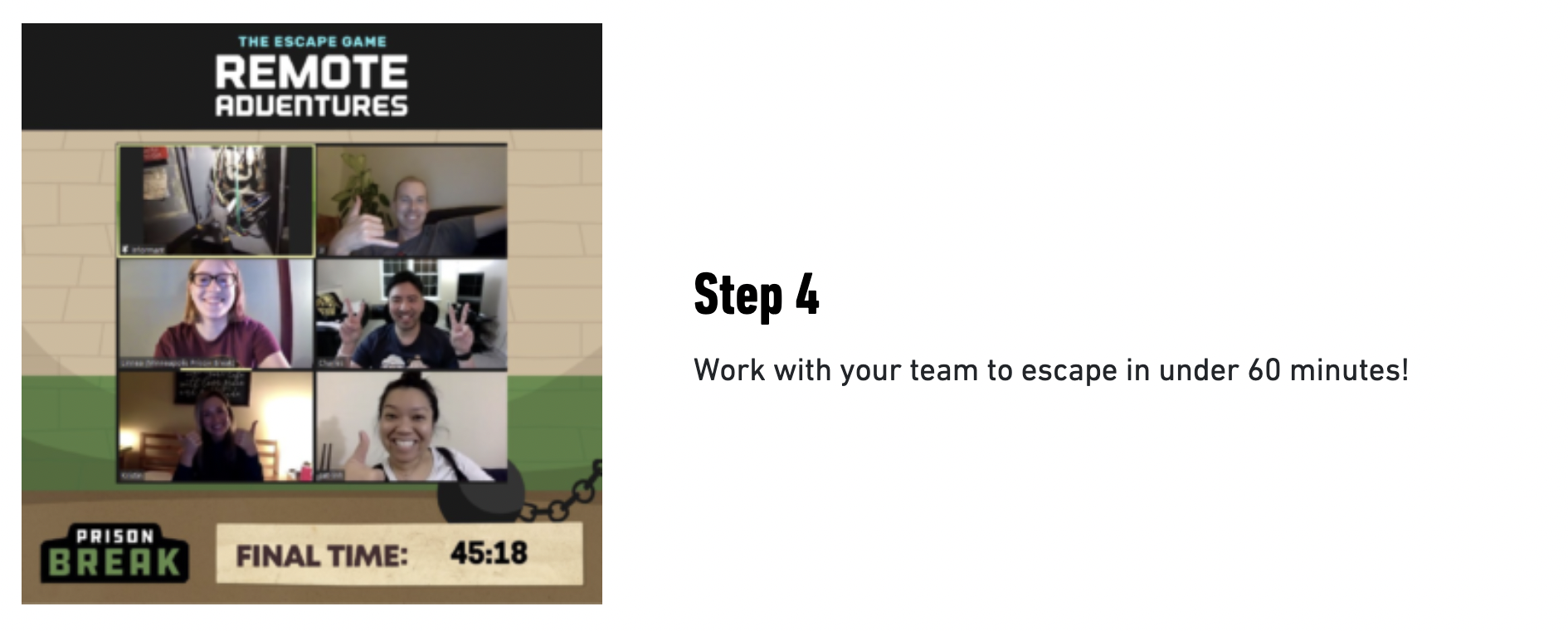 This is still my favorite part – the teamwork. I did the Gold Rush room with 3 friends and they each brought their kids varying in ages from 9 to 12.  We all had a part in finding clues and solving puzzles.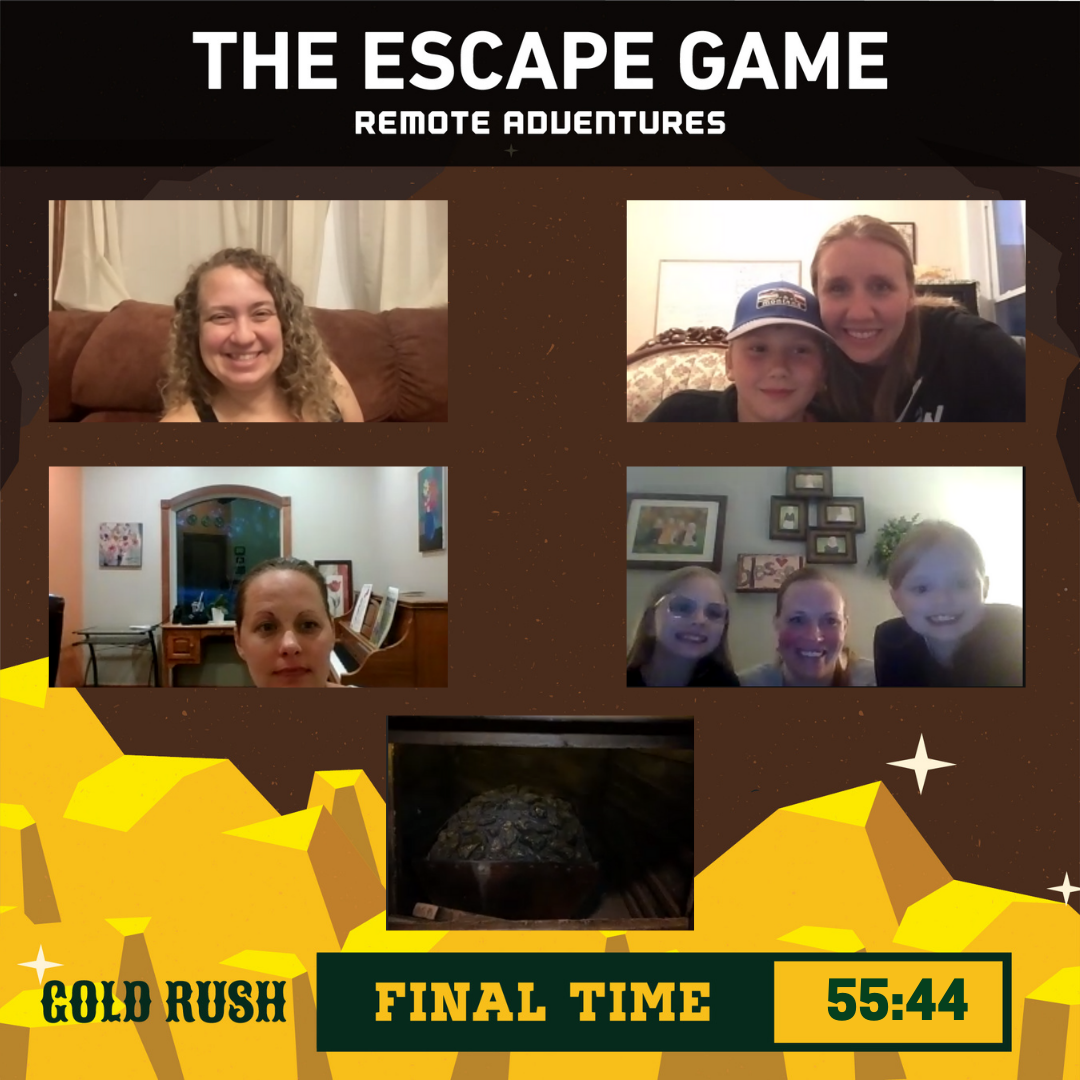 In fact together as a team we beat the room in 55 minutes and 44 seconds and we had such a fun time doing it. The virtual room was a lot of fun and is a great option when you can't be in person or if you want to do a room with someone that doesn't live close by. You can find out more about doing a virtual room here.  You can also check out their physical locations here.
Connect with The Escape Game: