My Dancing with the Stars Experience
#DWTS #ABCTVEvent
I remember about 9 years ago – June 1, 2005 to be exact – when this brand new show came on TV. My mom loved it from the first show. She would watch it every week. Every time that I see the show I think of her. Just a few weeks ago I had the opportunity to visit the Dancing with the Stars set and attend a live show! My mom passed away about 3 years ago but I could totally imagine how excited she'd be seeing me there. In fact it was really special to me because it brought back some fabulous memories of my mom.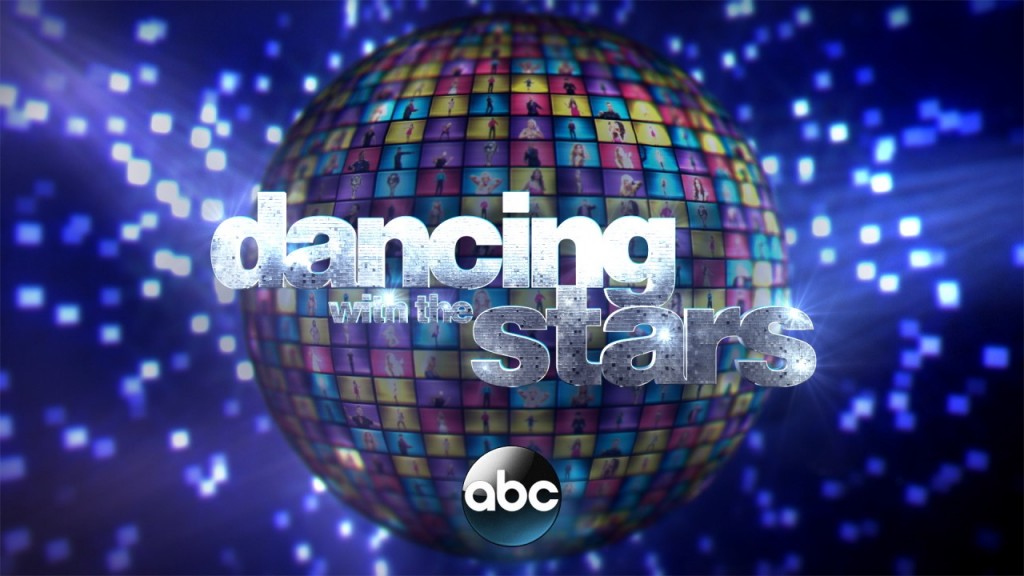 It was a totally amazing experience! As we were walking into the set I passed by both Tommy Chong and Tom Bergeron in the hallway. Then they took us out on the dance floor to take a group picture.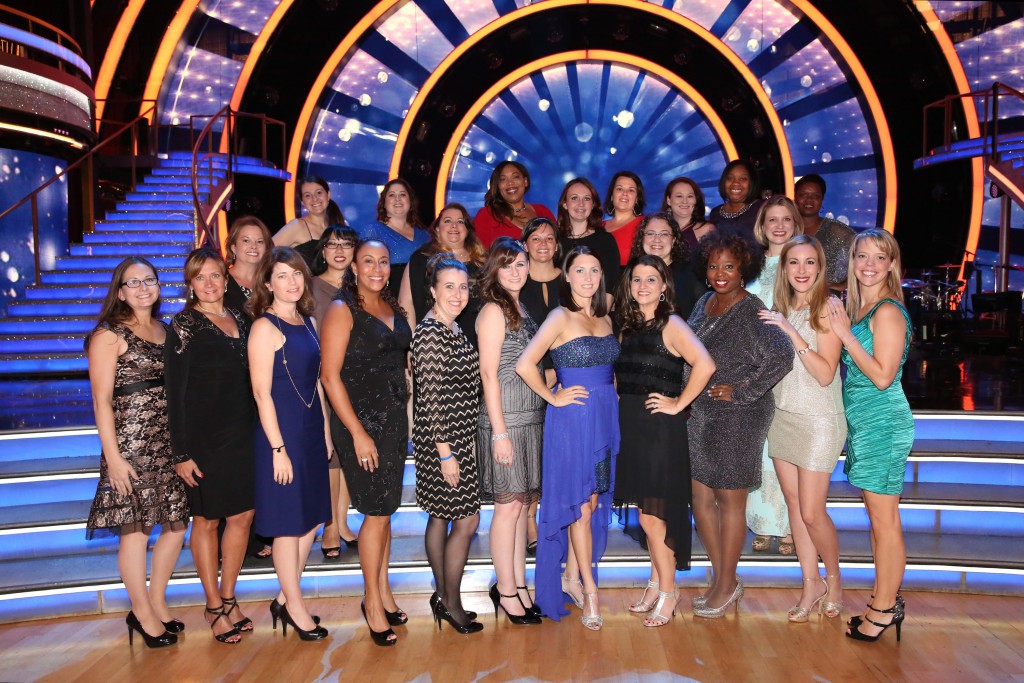 Doesn't everyone one look beautiful?! It was almost surreal. I also made sure to take a pic by the judges table.
They walked us up to our seats – we sat in the first row of the lower balcony. They were incredible seats and we could see everything.
They were shooting a promo. We got to watch them film as we were waiting for the live show to begin.
In fact, my friend TerriAnn from Cookies and Clogs grabbed this great video of them taping the promo.
We saw Episode 1908 of Dancing with the Stars where they paid tribute to well-known twosomes, both real and fictional, during "dynamic duo" night on Monday, November 3rd (8:00-10:01 p.m., ET), on ABC. The duo dance styles included Jazz, Cha Cha, Contemporary and the Rumba. Additionally and for the first time this season, the couple with the highest overall score for the night was granted immunity from elimination. The duos who did not receive immunity then competed in a dance-off to earn extra judges' points in an effort to increase their overall score.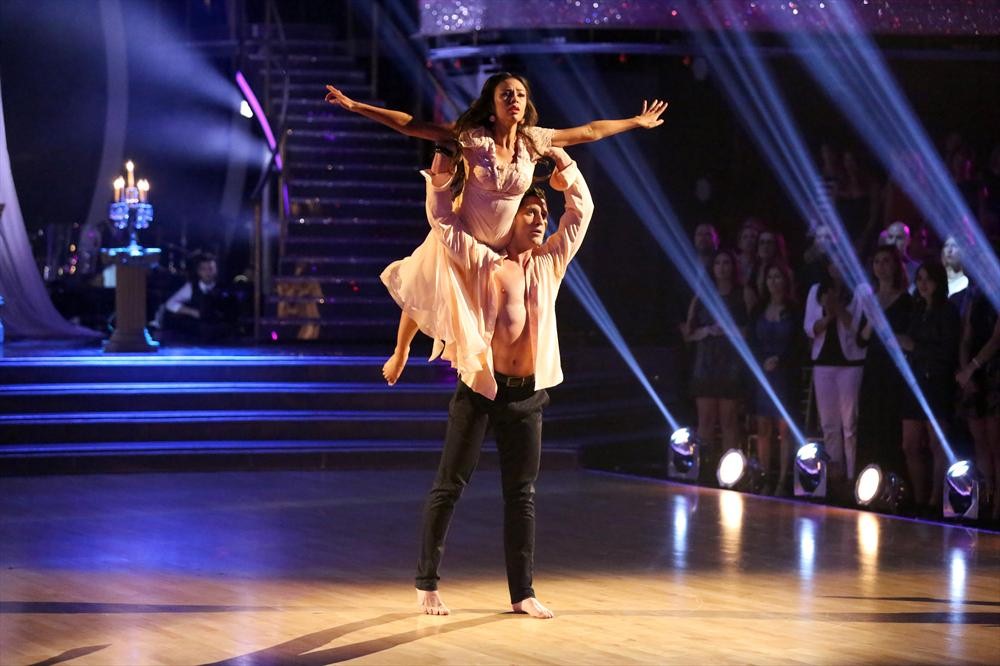 The highest score went to Janel and Val and they totally deserved it! Their dance was so passionate and breath taking. I really enjoyed watching them.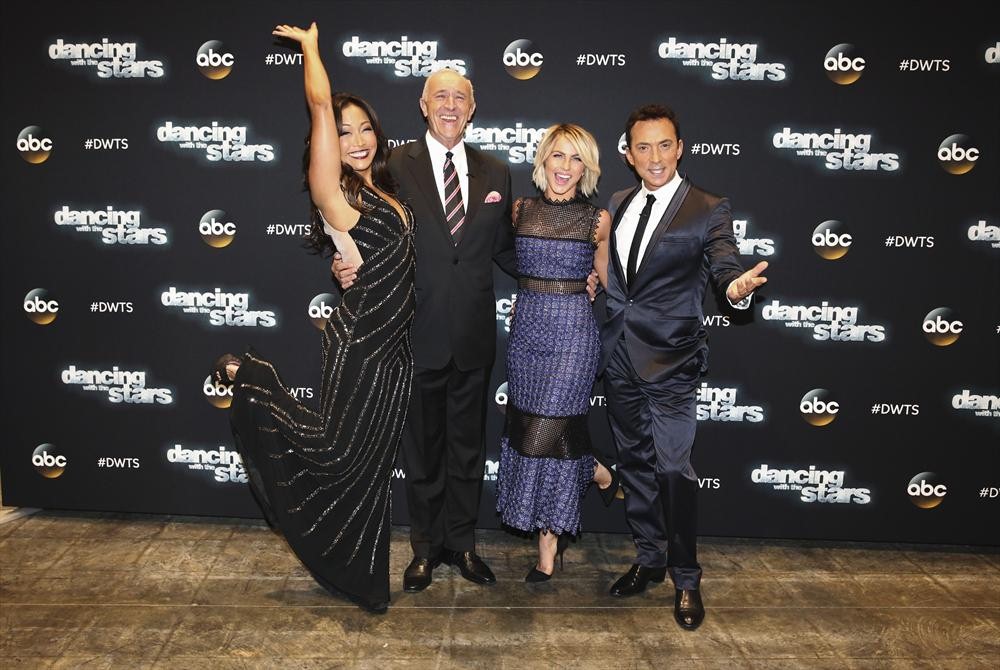 I had no idea about everything that went on behind the scenes. There was a gentleman that taught us when to clap and stand up. Yes, you really do need a lesson for that. My hands were actually sore after the two hours because I clapped so much! I'm not complaining because it was totally worth it, I just did not expect it.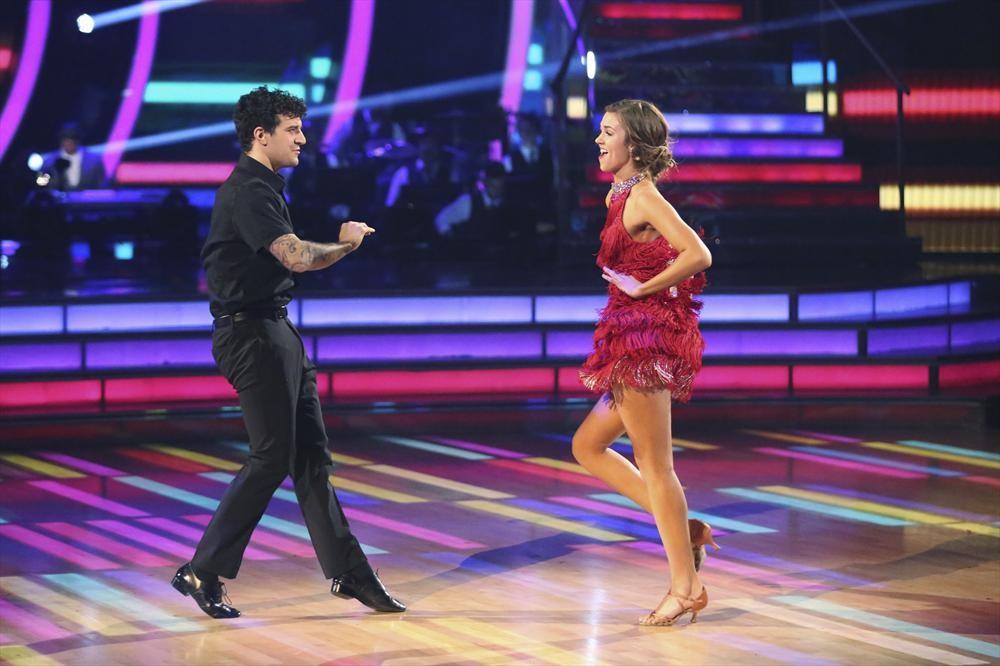 Another favorite couple of mine and was Mark and Sadie. They were incredible!
After the show we were heading to our shuttle then dinner when we ran into Bruno Tonioli. He was outside and more than willing to chat with us. In fact to told us to send all his love to our friends. So, Bruno sends his love to you!
After the show we headed to Mixology in the Grove. I had the turkey there and it was delicious – a lot of flavor! They also served their fries with the most amazing dipping sauce. We headed there to watch the show during pacific time and were told that we may have some guest visitors.
We had some incredible guests indeed! First Lea Thompson stopped by and chatted with us. She was so genuinely nice and down to earth. We chatted about busy schedules and even laundry. She actually asked us to stay and chat when we got up to leave. It was such a pleasure chatting with her.
I also got to meet Sadie! She is adorable and such a sweet heart. It was very cool watching her and Mark watch their performance on TV.
I also enjoyed sitting down and chatting with Janel and Val. They were so nice and down to earth as well. I felt like I was sitting around the table with good friends.
Over all it was an incredible experience that I will never forget!
Here is what's coming up this week 11/17. It's "Plugged/Unplugged" night.
"Episode 1910" – Five remaining couples advance to the Semi-Finals and perform two routines during plugged/unplugged, on "Dancing with the Stars," MONDAY, NOVEMBER17 (8:00-10:00 p.m. ET). The semi-finalists including Tommy Chong, Bethany Mota, Janel Parrish, Alfonso Ribeiro, and Sadie Robertson will perform to two different versions of the same song. In the first round of the competition, the couples will perform a Jazz, Quickstep, Samba, Paso Doble or Argentine Tango to an original or "plugged" version of their selected song. In round two of the competition, the couples will perform an Argentine Tango, Rumba, or Contemporary routine to an acoustic or "unplugged" version of that same song. Special musical guests will accompany the unplugged performances including singer Christina Grimmie, who will perform "Love Runs Out," Time For Three, who will perform "Blame," and YouTube sensation Noah Guthrie, who will perform his cover of "Problem." At the end of the night, one couple will be eliminated and four couples will move on to the finals.
Couples will be dancing to the following "Plugged/Unplugged" songs:
Tommy Chong & Peta Murgatroyd – "Tainted Love" by Soft Cell and "unplugged" version by Hannah Peel
Bethany Mota & Derek Hough – "I Want You Back" by Jackson 5 and "unplugged" version by The Civil Wars
Janel Parrish & Valentin Chmerkovskiy – "Blame" by Calvin Harris, featuring a guest "unplugged" performance by Time For Three
Alfonso Ribeiro & Witney Carson – "Love Runs Out" by One Republic, featuring a guest "unplugged" performance by Christina Grimmie
Sadie Robertson & Mark Ballas – "Problem" by Ariana Grande, featuring guest "unplugged" performance by Noah Guthrie
This year is unprecedented in terms of the level of interactivity. #DWTSAllAccess is available to watch every Monday on ABC.com/dancing and offers six live streams from key positions at the show venue, allowing fans to choose views of the Red Room, judges' table, Sky Box, make-up mirror, a wide angle of the dance floor and a feed hosted by Dominic Bowden and DWTS alum Lacey Schwimmer that highlights relevant social media conversations. Viewers on the West coast are able to live chat with Bowden and Schwimmer during the broadcast. Throughout the season, fans have opportunities to participate in the outcome of the show, using social media to weigh in on everything from songs, dance styles, and even partners.
Two-time Mirrorball champion and actress Julianne Hough joins Len Goodman, Bruno Tonioli and Carrie Ann Inaba at the judges' desk. Hosted by Emmy® Award-winning host Tom Bergeron ("America's Funniest Home Videos") and Erin Andrews (sports host & "Dancing with the Stars" Season 10 finalist), "Dancing with the Stars" is the hit series in which celebrities perform choreographed dance routines vying for a chance to win the coveted Mirrorball Trophy.
Viewers may cast their votes for their favorite couples via phone on Monday nights during and up to 60 minutes after the end of the "Dancing with the Stars" broadcast in each time zone. Online voting at www.ABC.com and on Facebook at https://apps.facebook.com/votedwts/ is open for 24 hours, beginning from the start of each episode on the East Coast at 8:00 p.m., ET/5:00 p.m., PT and closing at 8:00 p.m., ET/5:00 p.m., PT on Tuesday evenings.
The Dancing with the Stars: Live! Tour will launch December 27th and run through February 15th. Tickets are on sale now. During the official 90-minute show "Dancing with the Stars" dancers will choreograph brand new never-before-seen numbers and re-create some of the show's most memorable moments. Mark Ballas, Witney Carson, Sasha Farber, Keo Motsepe and two-time champion Kym Johnson will be on the tour. Further announcements will be made throughout the season.
Connect with Dancing with the Stars
Dancing with the Stars is in it's 19th Season!

Connect with Mixology 101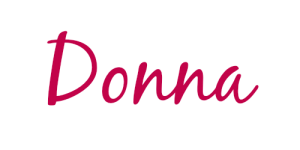 Related articles