Some of my favorite movies are Jumanji, Aladdin, Good Will Hunting, Jack, Patch Adams, Mrs Doubtfire, Hook …. do you see where I am going with this? Yes, they all star Robin Williams. I have many more movie favorites, but really I want to talk about the tragedy from yesterday. Unless you do not have internet, social media, contact with others then you know that Mr Williams passed away yesterday morning. Although, if you don't have internet, social media, etc then you wouldn't be here on my blog. I digress which I tend to do when I get nervous. Why would his death make me nervous? Well, it brings to light a battle. I also fight a similar battle.

My Daily Battle with Depression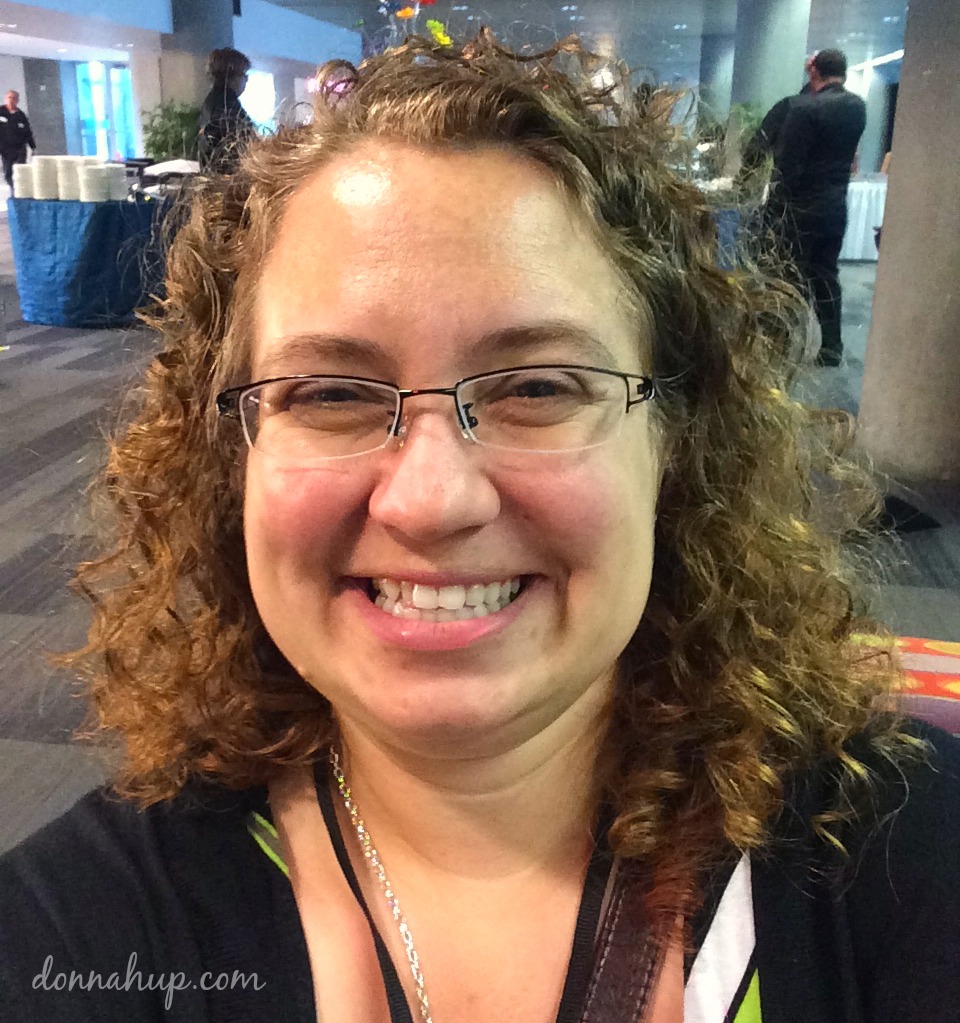 This is me and what you can't see is the battle that I fight Every. Single. Day. I battle depression. This smile is genuine and right now I'm in a really great place. The reason for that is I fight every day to stay there. I've read posts and comments on posts on depression today and I wanted to address some of these remarks from someone who has "been there".
What qualifies me? Well, I've battled depression for a long time. I've lost three family members to suicide and I have tried to take my own life. **I want to stress I am not suicidal** I have friends and family members that read my blog and you don't need to worry or be concerned. I can honestly say I don't have any suicidal thoughts *but* I did have them in the past. My husband, sisters, dad, and some of my closest friends already know this about me and thank goodness they're supportive and loving. I know this will come as a shock to a lot of people that know me, but I feel like this needs to be brought to light.
One comment I heard a lot was how people couldn't believe Robin Williams was depressed. Depression is a deep dark sickness that is embarrassing and shameful (it should not be and I'll come back to that). While I can't speak for Mr Williams, I can tell you that most people who know me would never believe I get depressed. It's not something I like talking about. Well, I'm now sharing it with the entire world, but up until now I didn't want anyone to know.
The other thing that bothered me was hearing that suicide is selfish. Yes, from a logical point of view it is. I agree and I understand. The problem is when you are fighting depression you have bad days. I call these "funks" for no other reason then it sounds better than "I'm spiraling out of control into a deep dark place". When I say to my husband "I'm in a funk" he knows it's a cry for help and I need help pulling out of it. During these funks you don't think logically, that's part of the sickness of depression.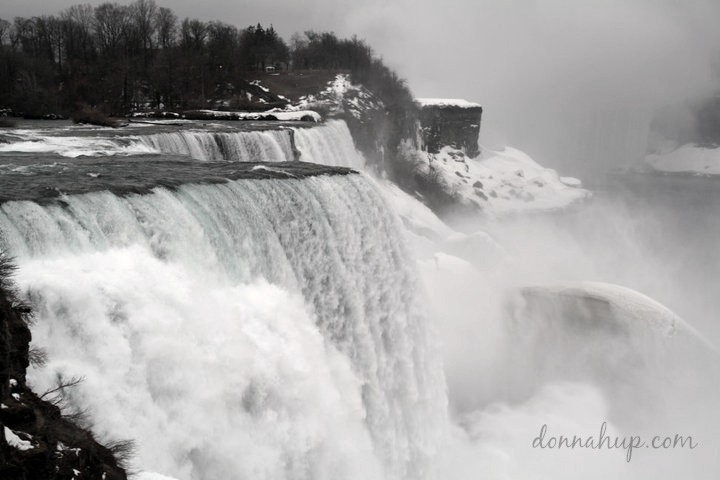 Above is a picture of Niagra Falls that I took on a dark and over cast day. It's one of the best pictures I can use to describe a dark day. I feel like the whole world is on one side of the cliff and I'm alone on the other side. I know I need to get to the other side – the side where everyone is normal and happy, but I don't know how to get there. Sometimes I start a bridge and make progress (having better days than others) and other times I'm hanging on for dear life while rejection, self hate, deep dark sadness, and despair wash over me. It is during those dark times that suicide comes to mind. First, it physically hurts. I mean really, really hurts. There is a sharp and terrible pain inside and it's hard to breath. I just want relief. I don't want my family and loved ones worrying about me, in fact they'd probably be better off if I were gone <— That my friends, is one of the biggest lies depression tells you. The whole paragraph sounds crazy, but it's how I feel when I'm in those funks. I can't see logic when I'm in those dark places. When you tell someone who has tried to take their life they are selfish you are only causing them to spiral deeper into that dark place. Let me repeat, don't EVER tell someone that suffers from depression or tries to take their life that they are selfish. It does not matter if you believe they are. They need help. That is not helping. You need to let them know how much you love them and need them. Tell them how much you would miss them if they were gone.
The problem with depression is it's a sickness that can't be seen. My mom fought breast cancer for 4 years. The cancer spread into her bones and then into her liver before it killed her. You could see she was sick. She lost her hair. She lost a lot of weight. She looked frail. You can see physical evidence when someone is paralyzed, has Parkinson's, has a stroke, and has cancer. You can not tell by looking if someone battles depression. I am not saying one battle is harder than the other – they are different. I don't have the first clue what someone goes through daily when trying to fight cancer or Parkinson's. I do know what it is to fight depression.
I feel like depression is often looked down upon because it can't be seen and really those people that have never really fought it, have no idea what it's like. I know for me I don't want people to know because I don't want them to see me differently. I'm still me. So, why did I just pour my heart out to everyone? Well, if there's just one person that sees this and realizes they're not alone, that other people feel the same way and they get help it will be worth all embarrassment and humiliation from making this known.
If you EVER feel like it's no longer worth it or if you're starting to think about talking your own life please get help. You can call the Suicide Prevention Hotline at 1-800-273-TALK (8255).
Another problem is a lot of people think you can just "get over it" or "think happier thoughts". Depression does not work that way. It's not a switch you can turn on and off. I am doing a lot better. First, I went to counseling. I also admitted out loud to my husband, family, and friends that depression is a daily battle for me. How can they help and support me if they don't even know I'm fighting? I also have God. No, this is not a "religious post" and I won't try to sell you anything, but it gives me hope. When you're in deep despair hope is a light at the end of that dark tunnel. In fact the counseling was a christian counselor from church and she gave me tools to help fight my daily battles. Each day I do better, but with any battle it's when you stop fighting (yes it's tiring and I feel like stopping and resting often) that the darkness creeps back in.
I hurt for Robin Williams' family and friends. I feel so sorry for their loss. I especially hurt for him, that he hurt so badly that he could not go on living another moment. I feel sad that someone else fighting the battle of depression lost their fight. Here's the silver lining – through this terrible tragedy I am seeing an overwhelming number of posts, comments, discussions and more on depression. Do you know how many people commit suicide every day? On average, 1 person commits suicide every 16.2 minutes. That should bother you! I know it does me. We need to stop ignoring this sickness called Depression. The time is now.
*I do not mind comments with different opinions on this subject. I feel that discussion is healthy and good. I will NOT tolerate mean comments. I don't care if you agree with me or not on this subject. I will delete your post if you attack or bully with your words.
If you EVER feel like it's no longer worth it or if you're starting to think about talking your own life please get help. You can call the Suicide Prevention Hotline at 1-800-273-TALK (8255).