Meet Marlin & Nemo: Albert Brooks & Hayden Rolence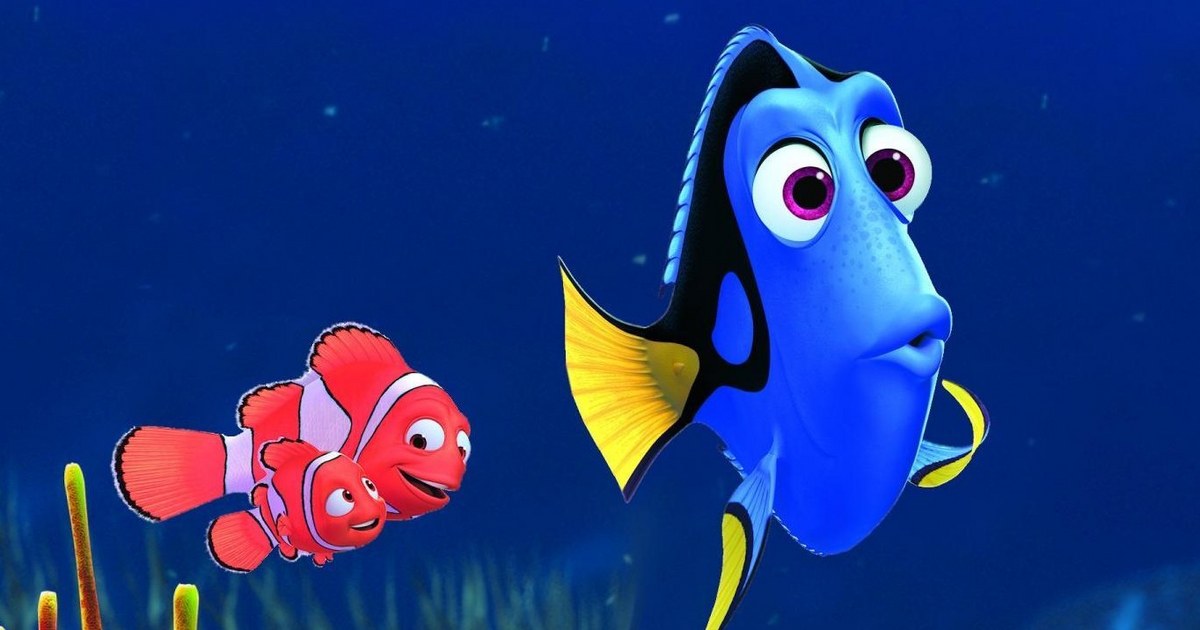 Marlin and Nemo are back in Finding Dory and I had a chance to interview them with 23 other bloggers.
The first thing we asked Albert Brooks was if it was easy to slip into the role of Marlin again 13 years later.  "I'm telling you it happens in about twenty seconds." he shared with us. "It's like no time passed."
We asked Albert how he would compare himself to Marlin as a father who worries so much. "When my children were younger, I worried more. Now I worry less and I pay more." he joked.
Now Hayden was not the original voice of Nemo. He watched Finding Nemo a lot to get prepared for trying to make his voice sound like Nemo. "I had to send in a tape, so I was able to just watch the movie, then practice the scene, and watch the movie and practice the scene. And I did that over and over again. And then finally I was able to make my voice sort of sound like Nemo." he told us.
"That's pretty good, I didn't know you sent in a tape." Albert replied.
Hayden explained that he was a very big Nemo fan even before he knew that he would be the voice of Nemo. And his favorite part of voicing Nemo? Being able to meet everyone else that worked on the film.
His biggest challenge was knowing that Nemo was already a character and wanting to do him justice. "I didn't want any disappointment." he humbly explained.  It was really sweet to see Albert Brooks reassure him that he did a fabulous job. "Listen, Hayden did a great job. That's a tough thing, because you come in and people say he sounds like him. It's hard to do that. I thought you did great."
The world premiere red carpet was Hayden's first red carpet experience and he shared how excited he was about it. "I was just really excited to see the movie for the first time."
We asked Albert what his thoughts were when he heard that they were making a Finding Dory and that he'd would be doing his role again.  At first he had given up hope on a sequel. "I think it's going to be hard to hate." he told us.  I have to agree with him on that one. I loved Finding Dory!
Finding Dory is in theaters everywhere!