Loaded Buffalo Chicken Fries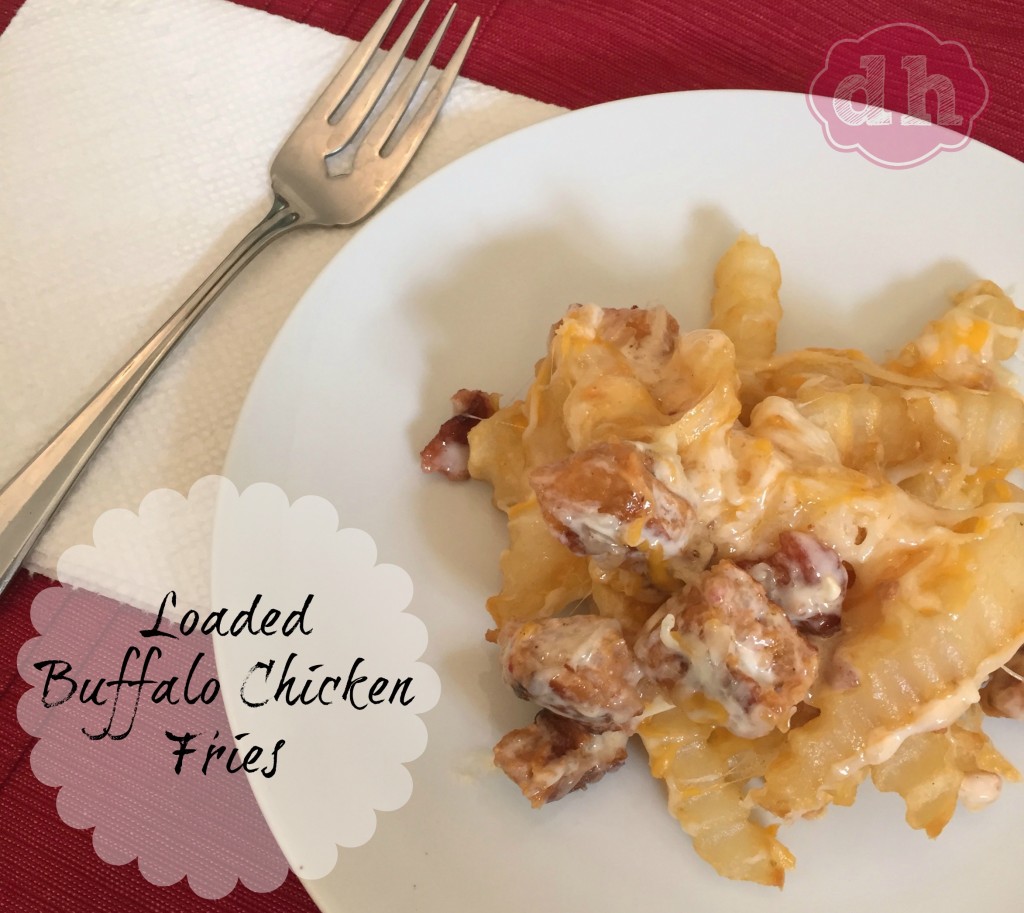 Do you have a favorite food? Mine would have to be buffalo wings. I love wings and I love buffalo sauce.   If wings are on the menu I'll order them 9 times out of 10.  I was really excited to find al fresco.  They have amazing apple chicken sausages and buffalo chicken burgers! They're both so delicious straight from the package.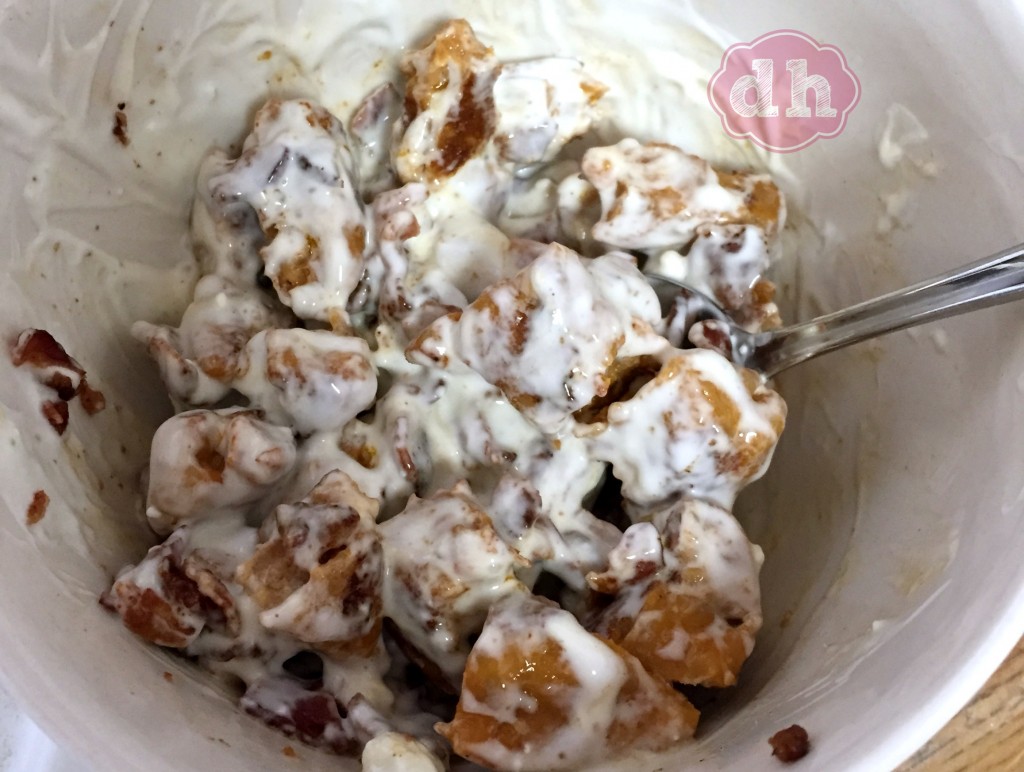 I came up with a delicious idea with the buffalo chicken patties.  Not only is it tasty, but it's super easy.  I started by cooking a buffalo chicken patty and chopping it up.  I also added 4 pieces of cooked bacon crumbled up.  I then added blue cheese dressing, enough to coat.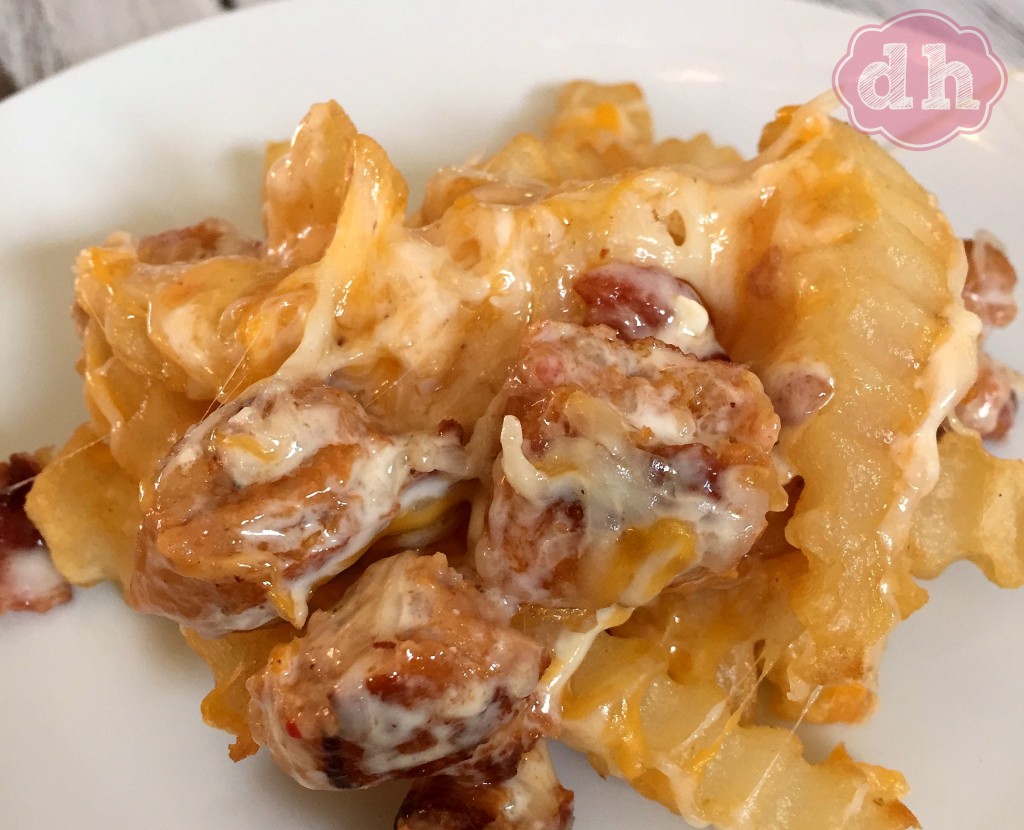 I baked a batch of french fries.  When they were done I sprinkled cheese on the fries. I used a bag of 3 cheese mexican cheese, but really any variety you like is good.  I added my buffalo chicken and bacon mixture, then sprinkled on more cheese.  I stuck them back in the oven on broil for about a minute.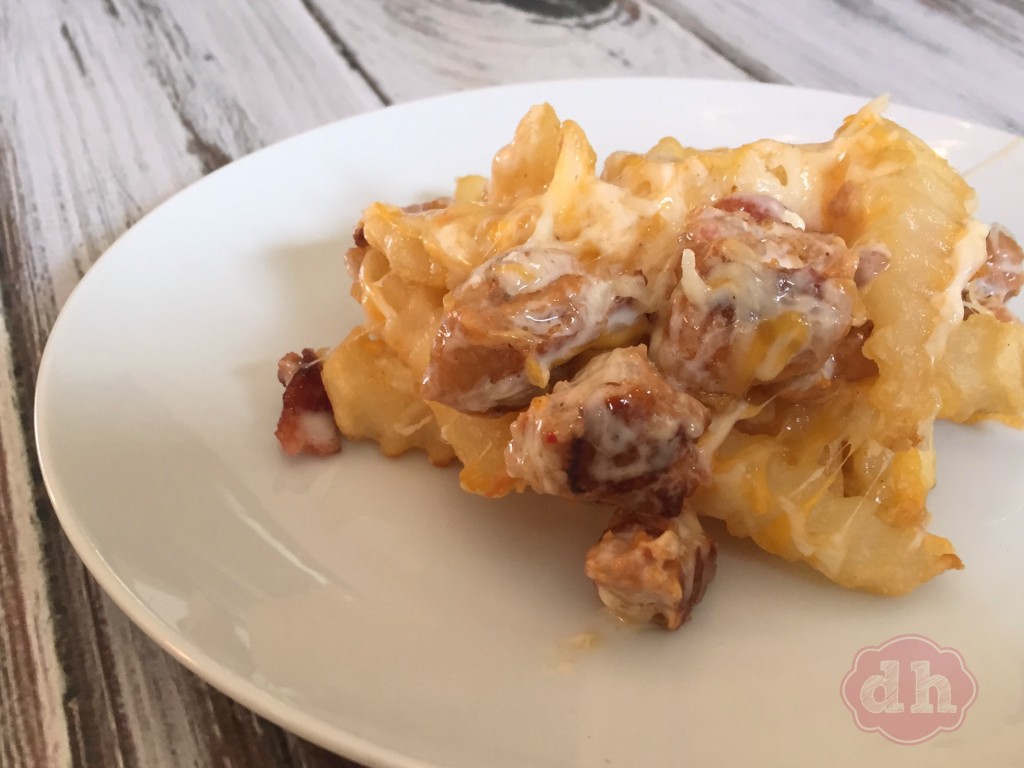 They were cheesy, ooey gooey, and delicious! I would definitely recommend making one serving at a time. They're so good I could probably eat multiple servings.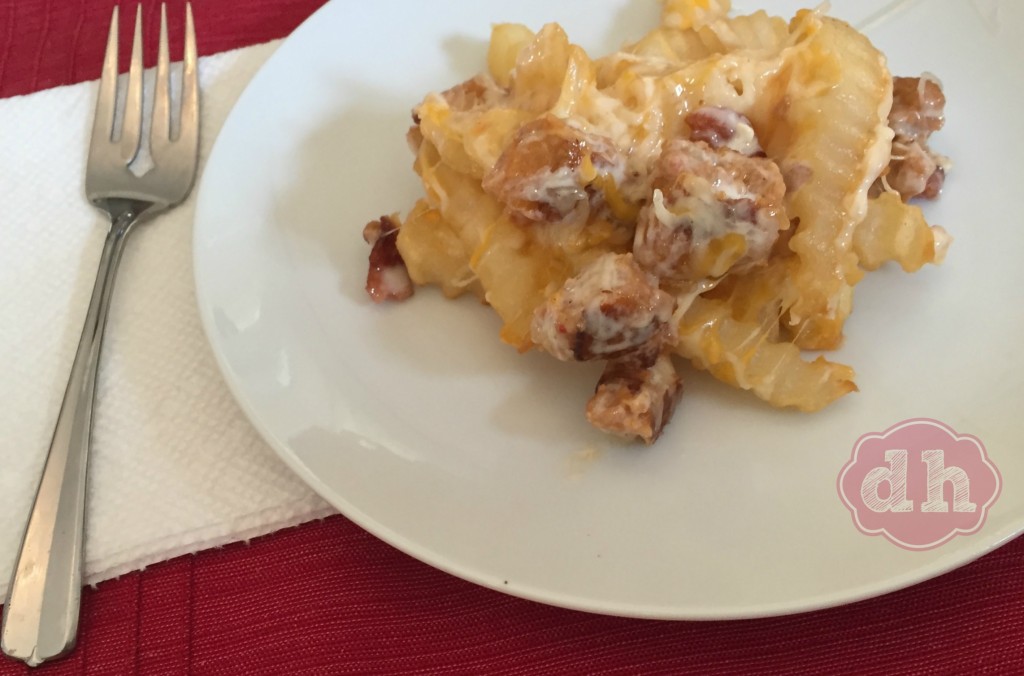 al fresco makes all sorts of delicious products.  Make sure to check them out!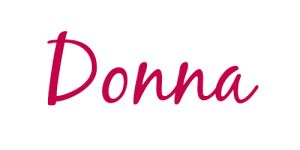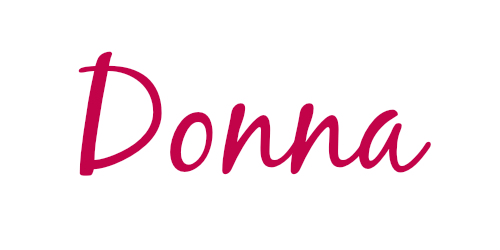 Loaded Buffalo Chicken Fries
Ingredients
French Fries
al fresco Buffalo Chicken Patty
Shredded cheese
Bacon
Blue Cheese Dressing
Instructions
Bake french fries as directed on package.
Cook al fresco buffalo chicken patty, chop into bite size pieces.
Cook 4 pieces of bacon, crumble into bowl with buffalo chicken patty.
Mix enough blue cheese dressing to cover mixture (more if you're a blue cheese fan).
When the fries are done baking, sprinkle with shredded cheese, then the buffalo mixture, then more cheese.
Broil for about 1 minute till cheese is melted.
Enjoy!