Learning from the Best #TruckerTuesday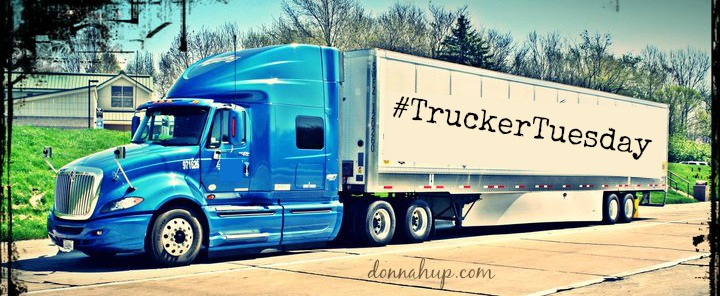 I've shared that I attended school to drive a semi truck. There were definitely positives and negatives to the school I attended, but I won't be discussing that in this post.  Instead I want to share about one of my mentors and teachers.
Our first two weeks of training was done with 19 other students and we basically drove around in 1st gear learning how to back and park.  I was the last one to take my test and the only female to pass. It was difficult, but I passed and totally impressed myself.
We went through a few different trainers that taught me how to shift, take turns, and more.
One trainer was super hard on me and I'm very grateful that she was. Being a female in trucking she knew the obstacles I'd have to overcome and was very familiar with the harassment I'd have to endure as well.
She was tough, strict, and very hard on me. There was one night she had me backing around the entire parking lot. She was yelling at me telling me if I hit anything in the parking lot she'd fail me and send me home. I was in tears. But, you know what? I totally learned how to back.
She is one of the toughest trainers in anything I ever had and I'm so thankful she cared enough to be tough. Thanks, Kim!
Safe Travels!