Kelly Gau Studio in Lake Mills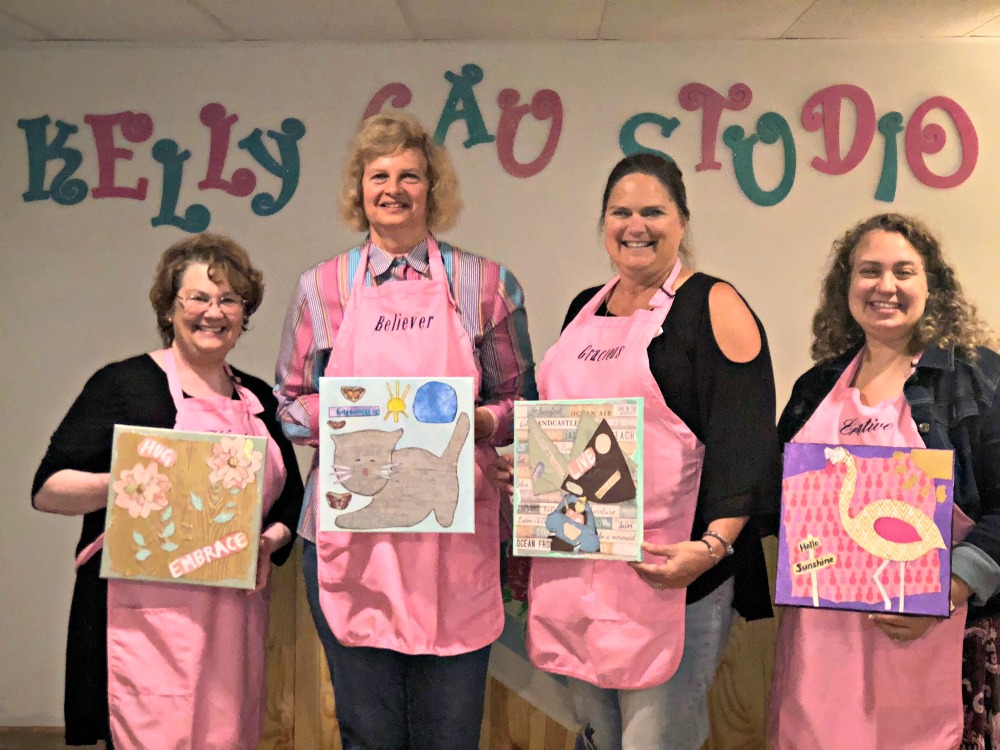 One of my favorite places to spend time at in Albert Lea is Kelly Gau Studios. I could spend hours there creating. It's truly my happy place.  I'm excited to share with you that she's opened a second location in Lake Mills, IA!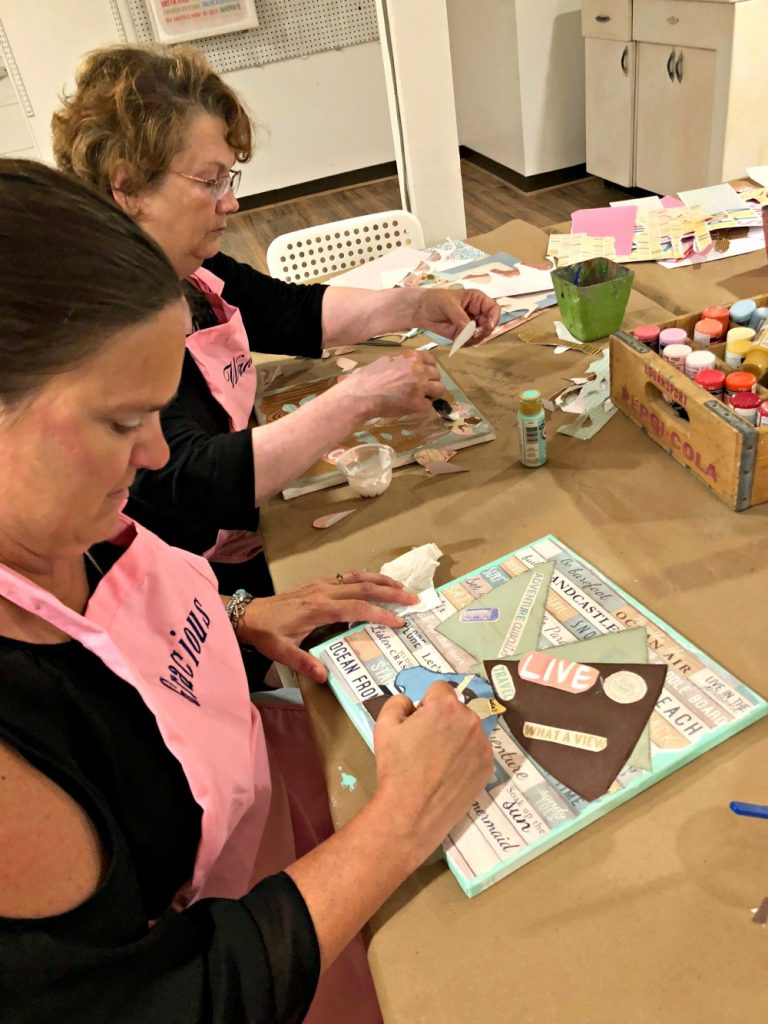 I had the opportunity to create there with some fellow North Iowa Bloggers and we had a blast.  It was the first time for all of them and about the billionth for myself.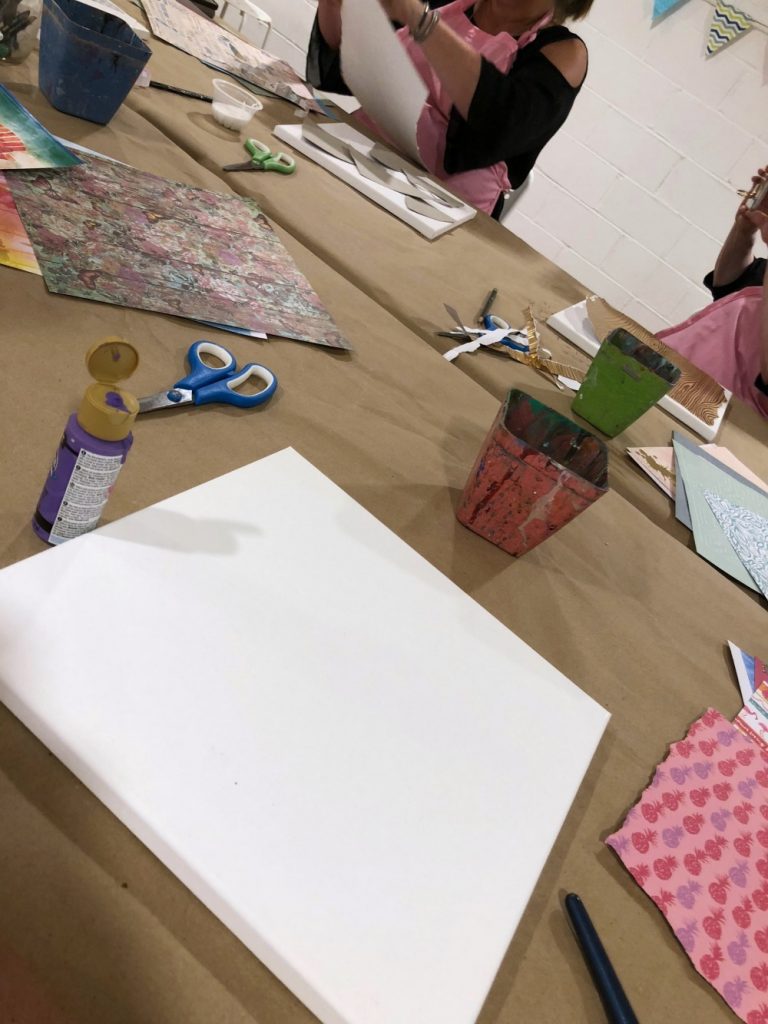 I just love coming in and seeing that white canvas. It's so relaxing creating something. It's a huge stress reliever.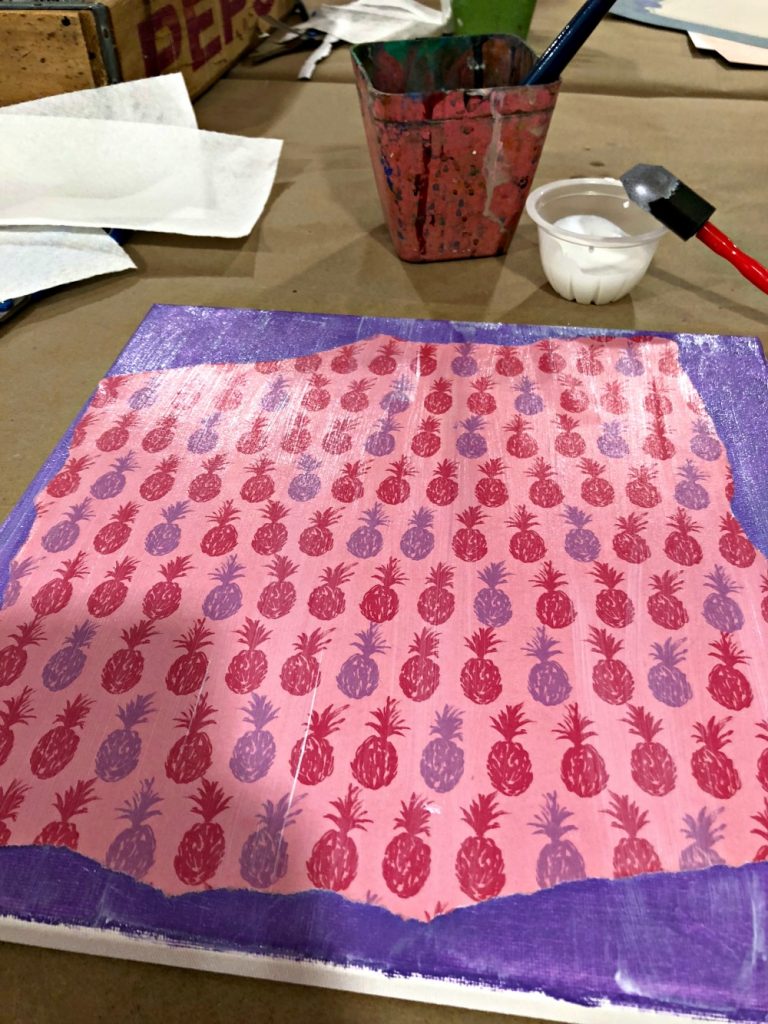 I never have any idea what I'll be creating when I walk in. I find a color or paper that sparks something and go from there. It's so much fun to see what I end up with.
Kelly is in a building that is technically across the street from Telluwut in Lake Mills, but you need to enter from the back in the alley entrance.  There's also parking back there which is a plus.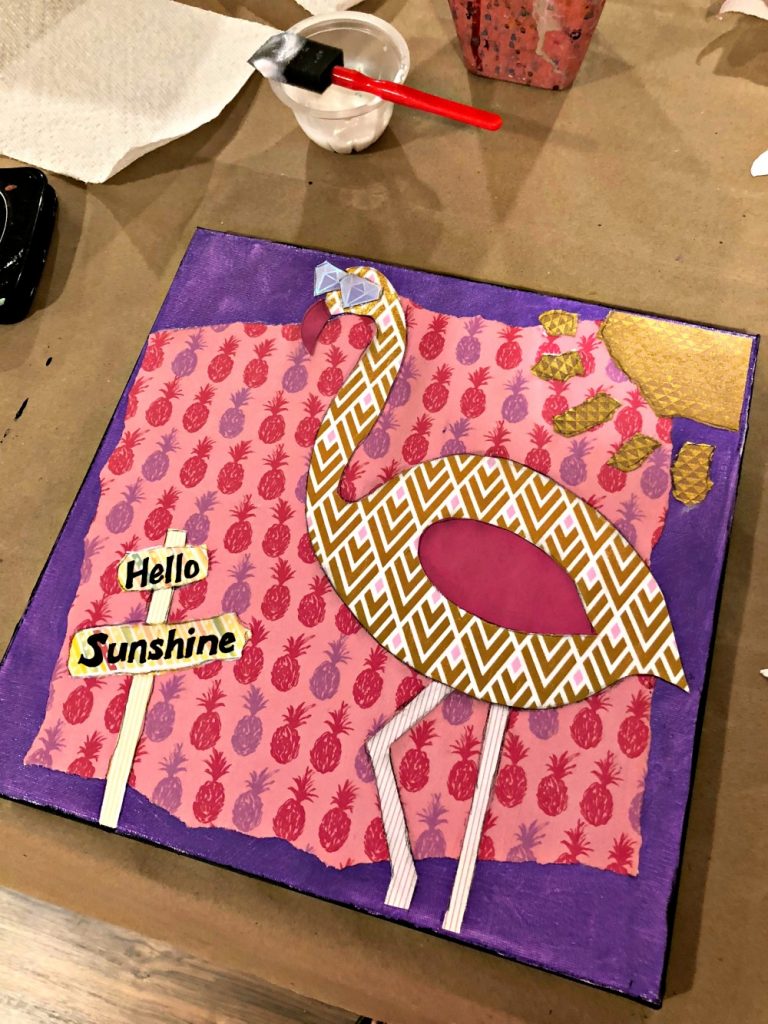 Kelly has a lot of kids programming which is such a good thing for the littles. I love that she is encouraging them to be creative. *but* it's not just for kids. I mean we're four adults and we had such a great night.  If you're looking for a fun idea for a girls night out look no further.
Check out Kelly's Facebook for hours or to request a special event.