Instant Pot Bacon Ranch Chicken Dip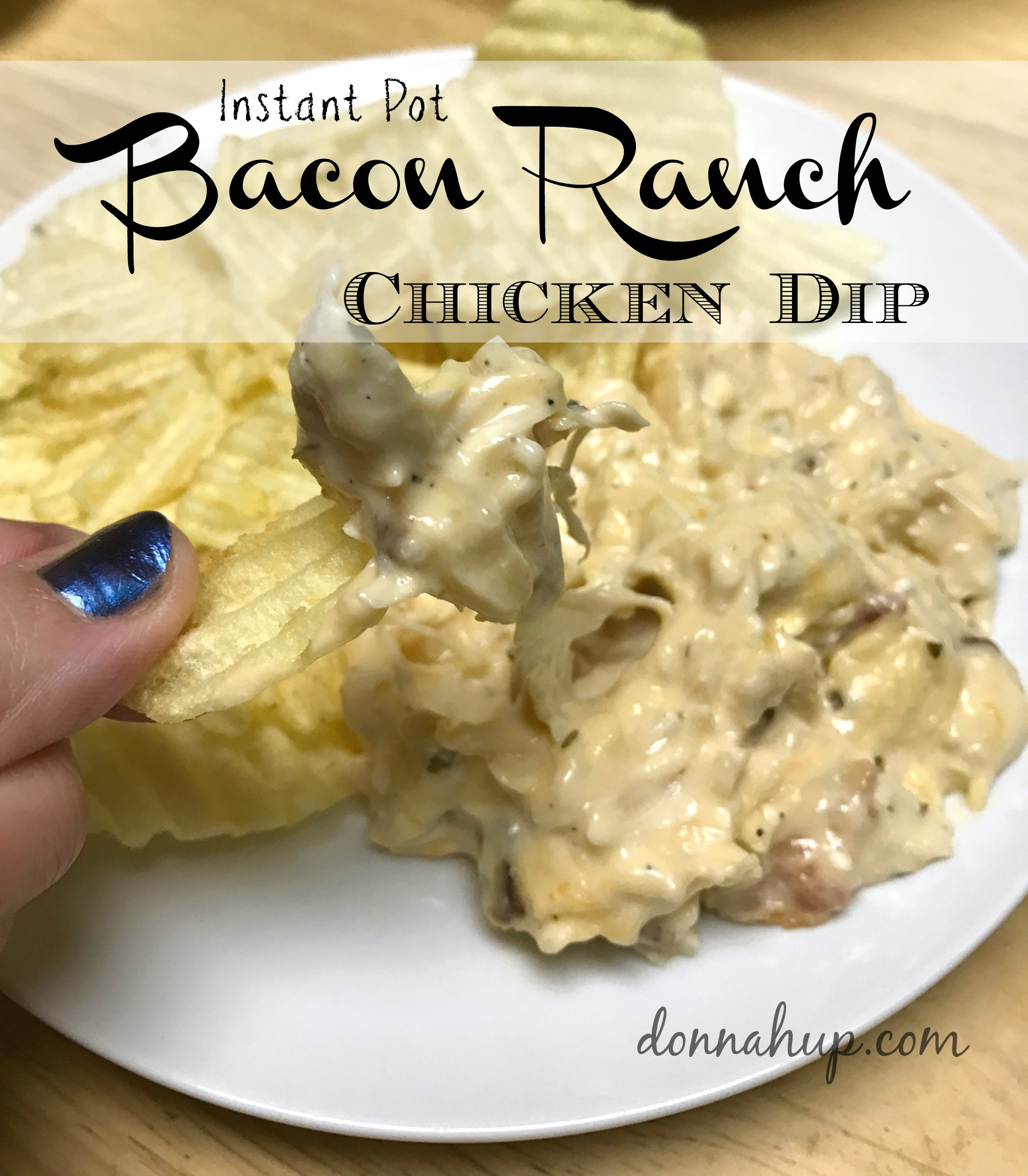 This year for Christmas my husband got me an Instant Pot Cooker and I love it!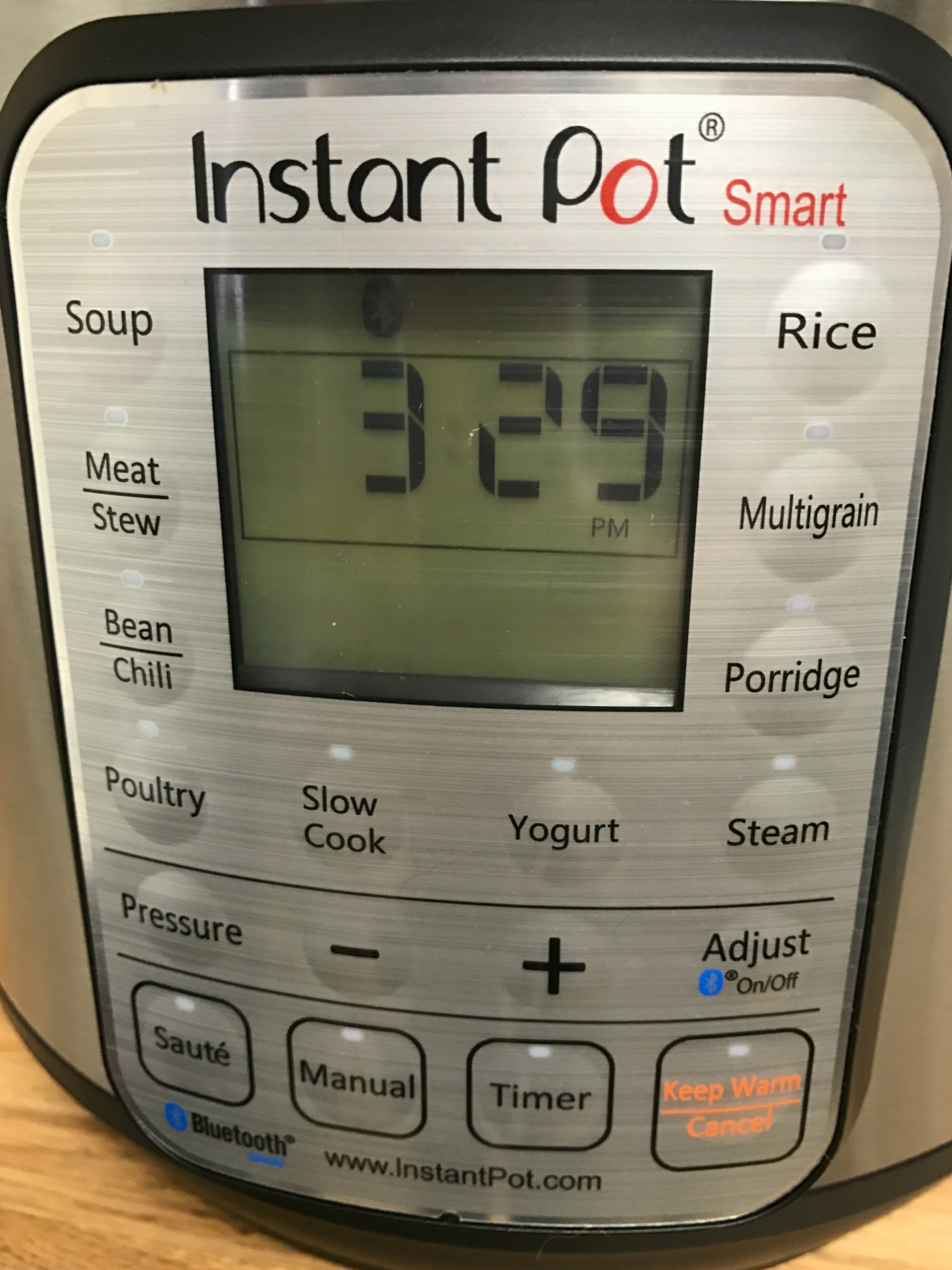 It's like a pressure cooker and more. It does everything including hook up to my phone.  I decided to make my first meal in it and it was a total winner. I adapted it from this recipe for Instant Pot Crack Chicken.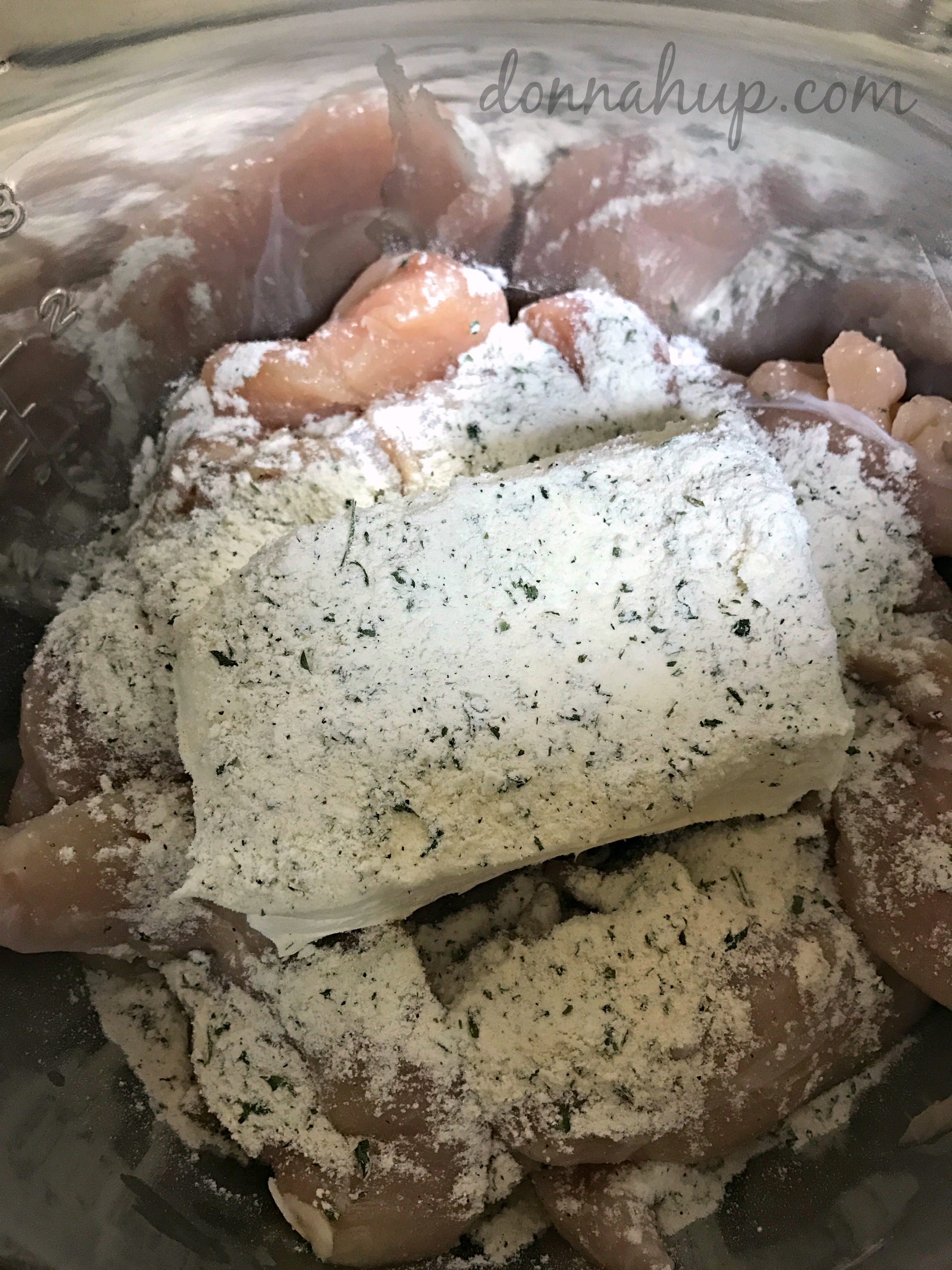 I started with chicken, cream cheese, ranch and water.  Then I sealed it and placed my IP on manual high pressure for 25 minutes.  I then did a quick release and shredded the chicken (leave the liquid in the pot).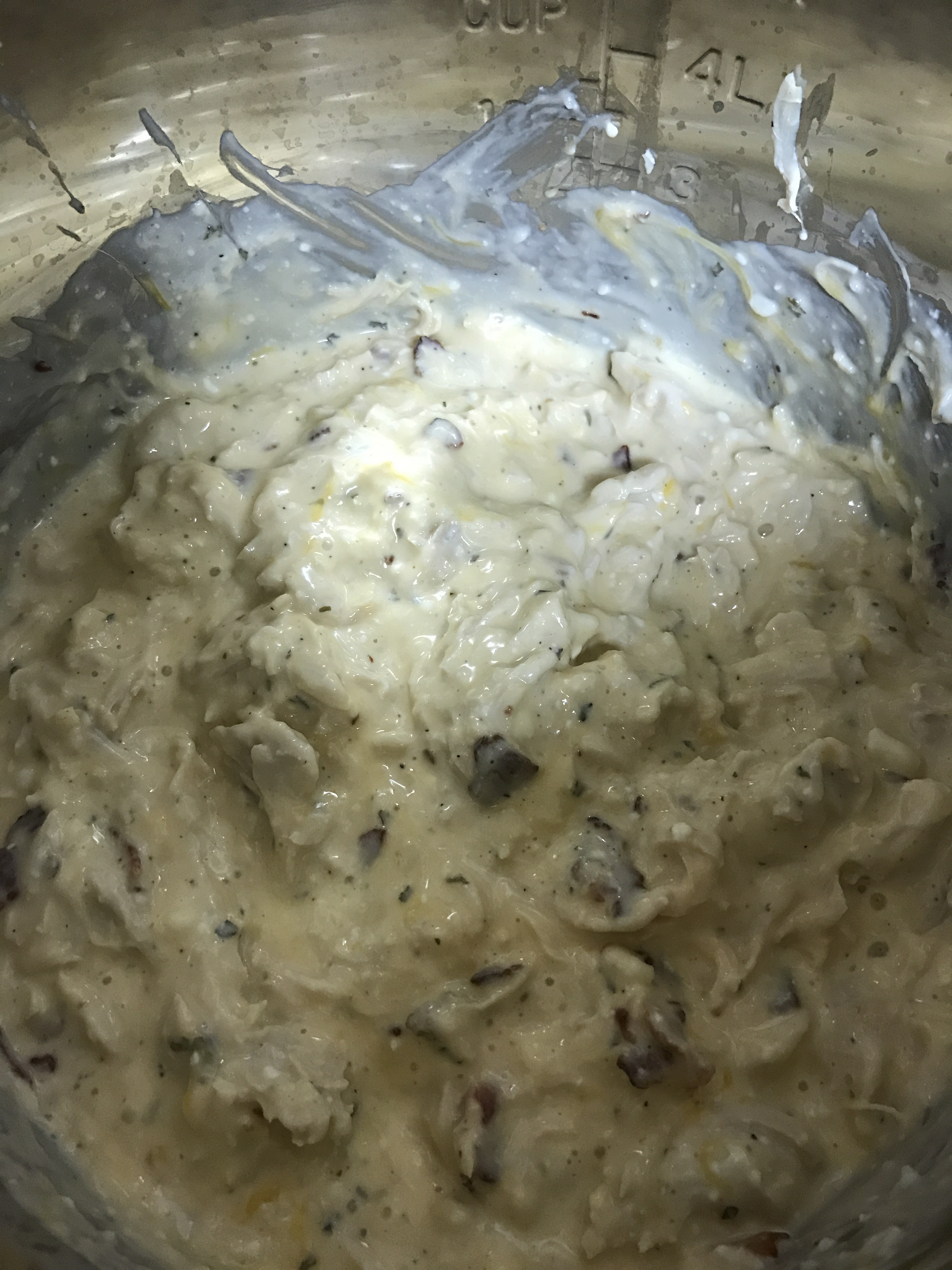 I whisked in some cornstarch then added the shredded chicken, cheese and bacon.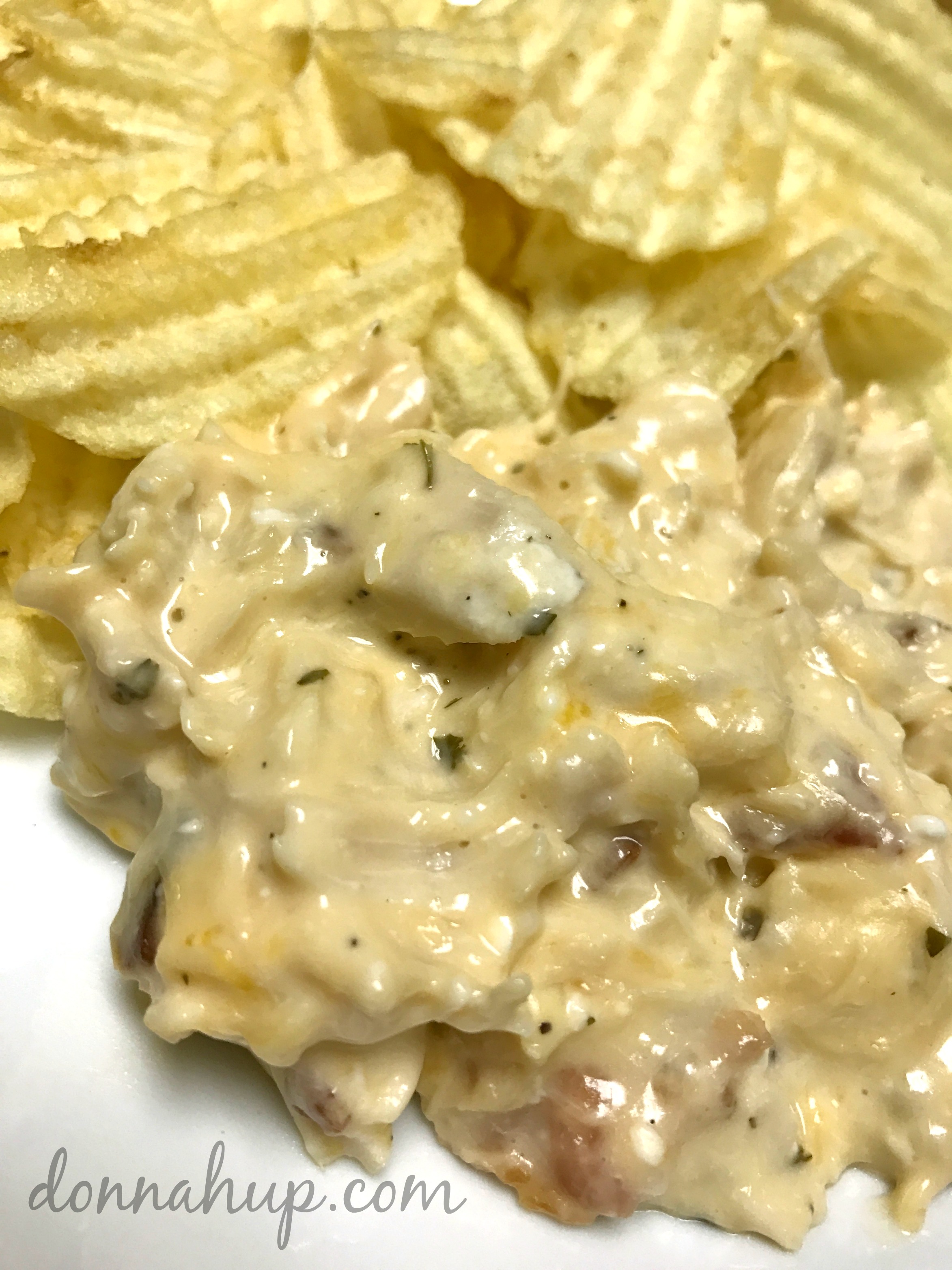 I dipped plain potato chips in it and even ate it with a spoon. It was delicious!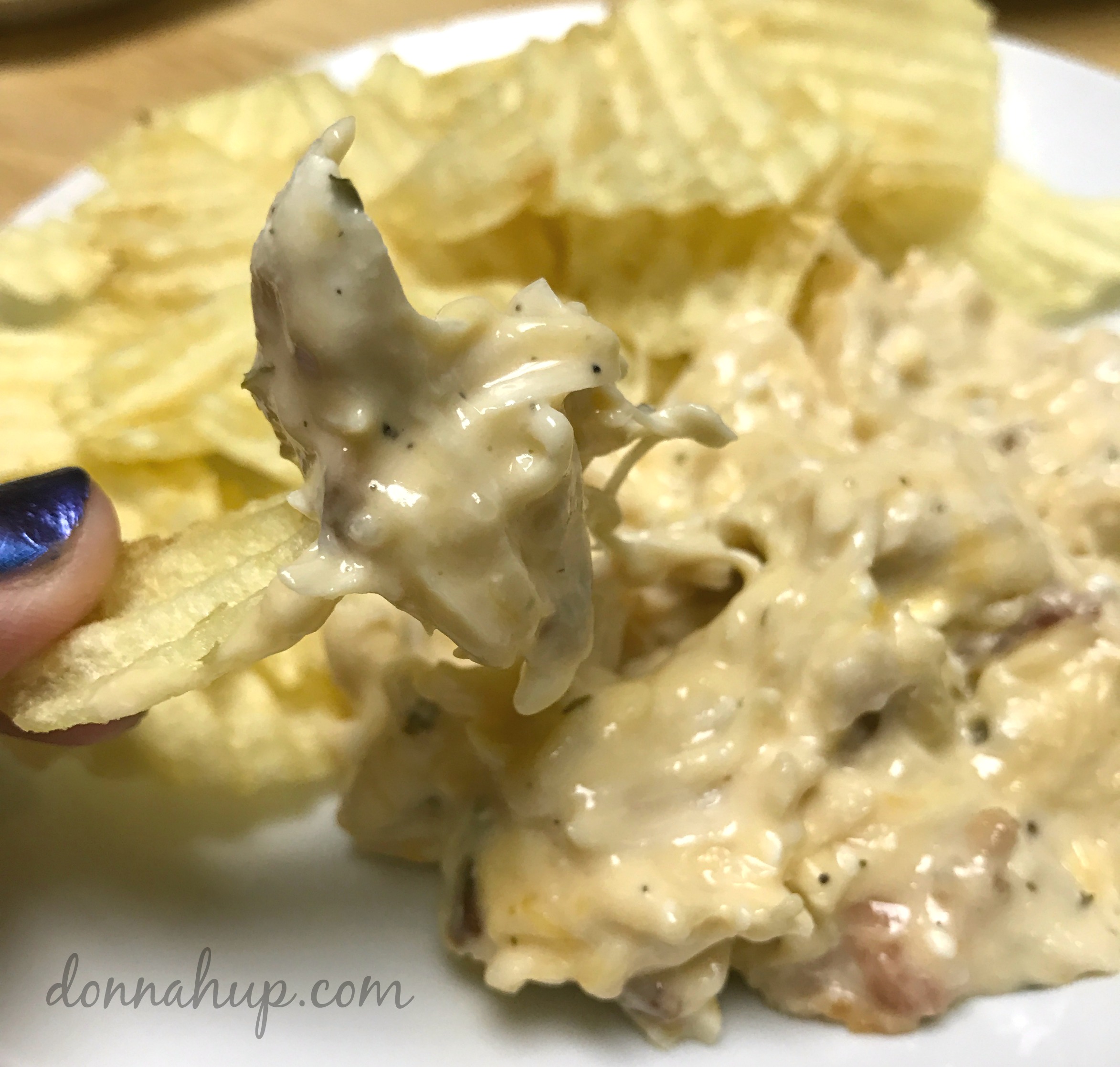 It was also great on a sandwich! So. Good.
Instant Pot Bacon Ranch Chicken
Cook time:
Total time:
Ingredients
6-8 slices cooked bacon
2 pounds boneless chicken breast
1 packet ranch seasoning
8oz cream cheese
1 cup water
3 tbs corn starch
4oz cheddar cheese
Instructions
Place chicken and cream cheese in the IP. Sprinkle the packet of ranch seasoning over the top and add one cup water.
Place your IP on Manual high pressure for 25 minutes.
Do a quick release.
Remove chicken only and shred. Keep your IP on low.
Mix in cornstarch with a whisk.
Add cheese and shredded chicken to the mixture.
Stir in bacon.
Enjoy!
What's your favorite thing to cook in your IP?