Icebox Coconut Cake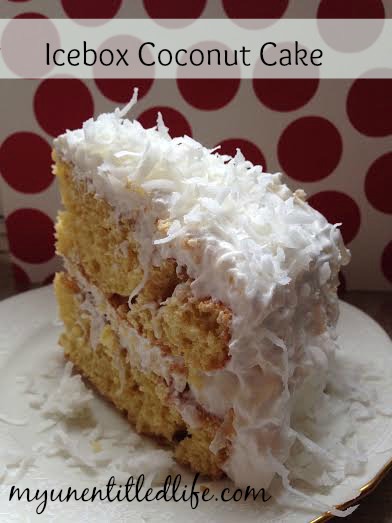 My mom loved coconut. I think she would love this one. I might just have to make it in memory of her. It looks really good.
To celebrate the upcoming holidays, I have teamed up with my blogging friends to offer you 12 days of our favorite Christmas Desserts! So make sure you visit me daily to see the delicious desserts we have to share with you!
Looking for an especially tasty cake recipe? One that is super easy but tastes like you were in the kitchen all day? Check out my Icebox Coconut Cake recipe and make it for yourself. It's so simple and so good!
Be sure to head to myunentitledlife.com to get this delicious Christmas cake recipe to impress your friends and family!
Check out the other yummy recipes on our linky below to see all the desserts.