Caramel Candy Bars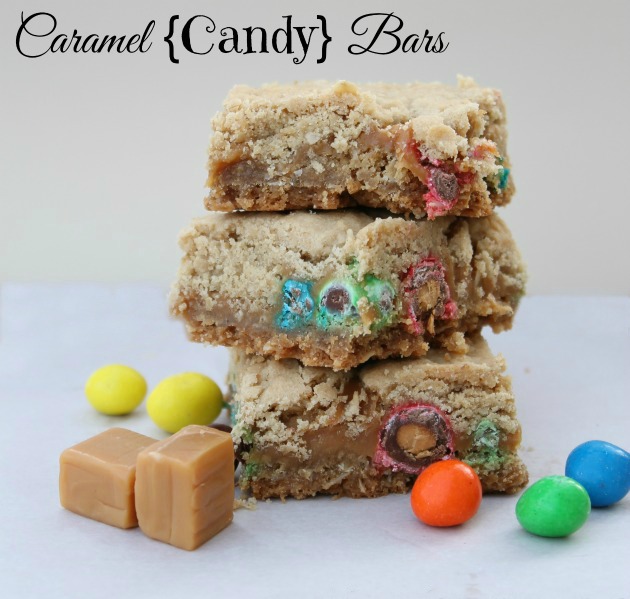 Are you ready for another delicious dessert in our 12 Days of Christmas recipe posts? These look so yummy!
I love the holidays and all of our family traditions that go with it. Some of you probably have traditional foods, desserts, activities, gifts and pictures that you incorporate into your celebrations. We have a lot of traditional foods, and these treats are part of my friend, Stefanie's, tradition. This tradition came from her in-laws. She hadn't ever had this dessert before she met her husband, but now it is her favorite and I'm so excited she is sharing it with us!
'Tis the season for gooey, delicious cookie bars! Caramel Candy Bars are a seasonal favorites (though you can make them throughout the year). Make them Christmasy by adding red and green M&M's instead of the multi-colored "normal" M&M's.
For the full recipe visit Making of a Mom and get step by step instructions.
Pin it for later here —> http://www.pinterest.com/pin/61431982391493570/
To see the other 12 Days of Christmas Desserts check out this linky below and help yourself to some delicious recipes!