Fenelon Place Elevator in Dubuque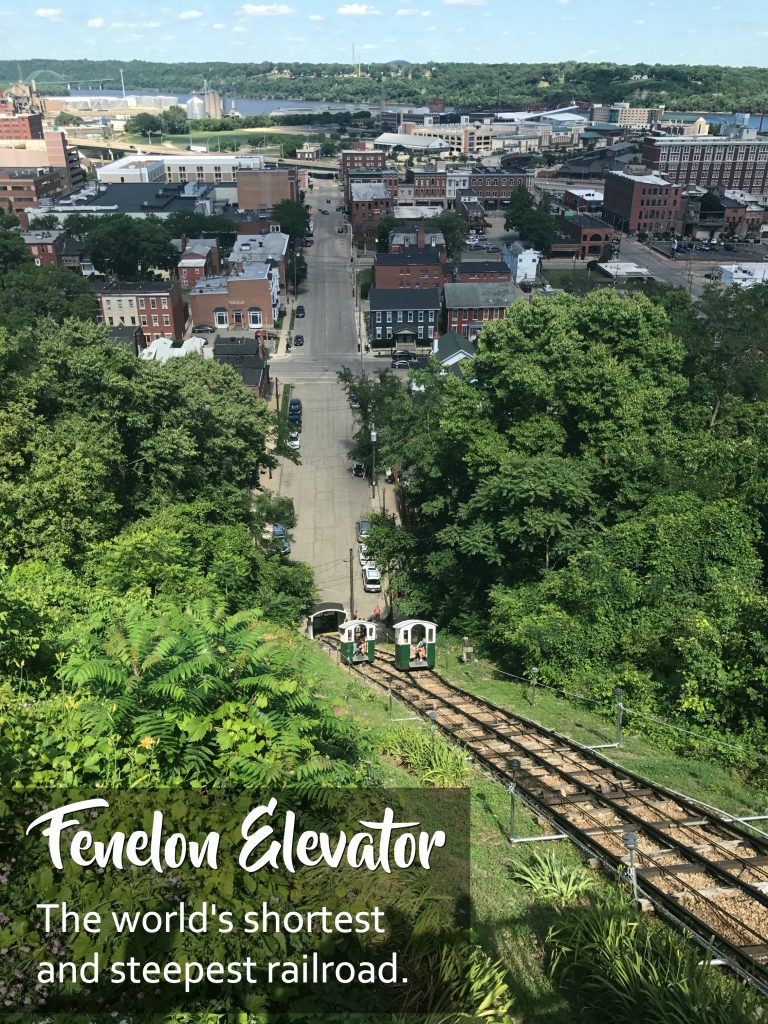 My husband and I took a drive to Dubuque, Iowa for our anniversary and spent the weekend there. Just down the road from our hotel was the Fenelon Elevator.
The Fenelon Place Elevator is a 3 ft narrow gauge funicular railway also known as the Fourth Street Elevator. It is claimed to be the shortest and steepest railroad in the world.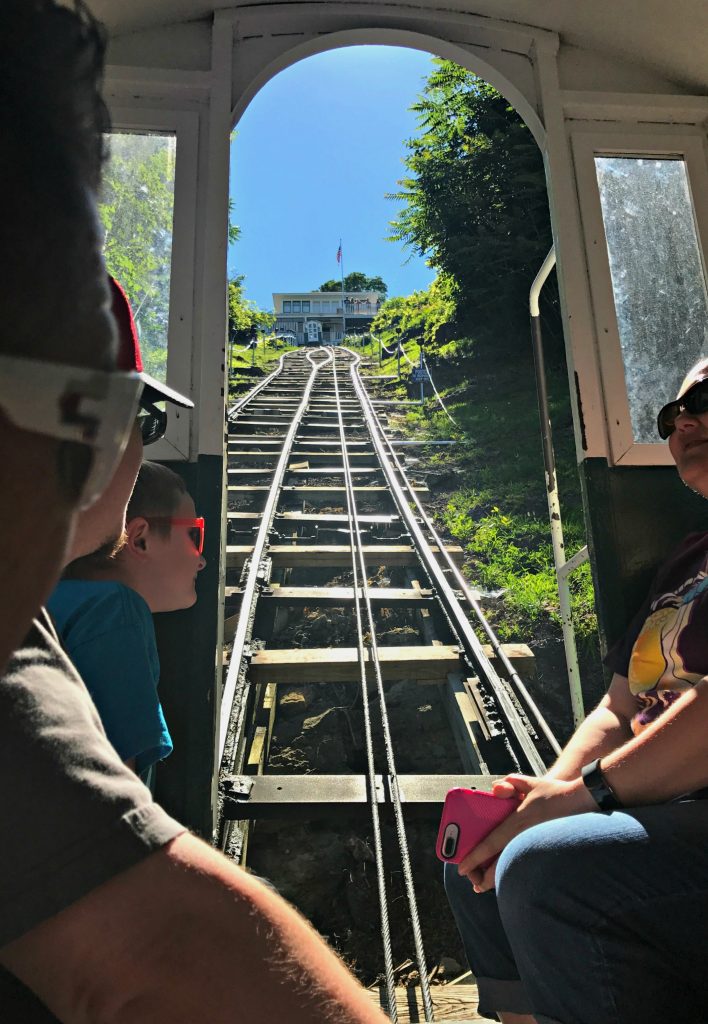 The ride up is pretty quick, but very very steep. I sat at the bottom of the car both going up and coming back.  The car itself has almost like 4 stair steps that you sit on so it will hold 8 adults.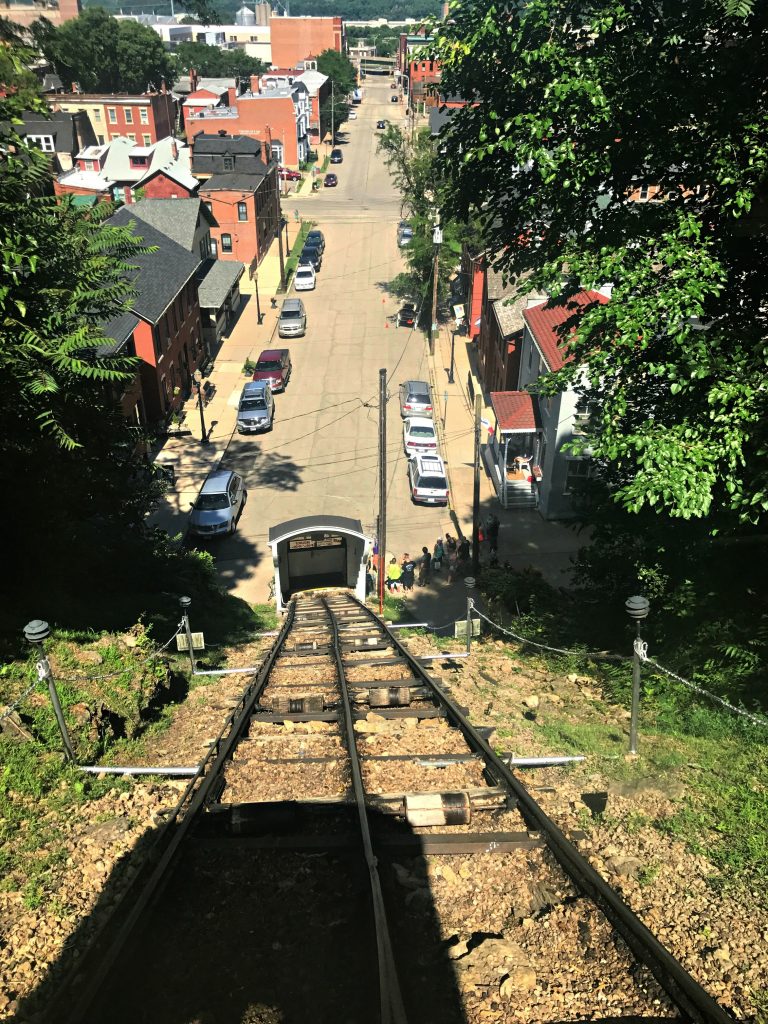 The cost can't be beat either. Adults are $1.50 one way or $3 round trip.  The rates for children are half that and kids under free are free.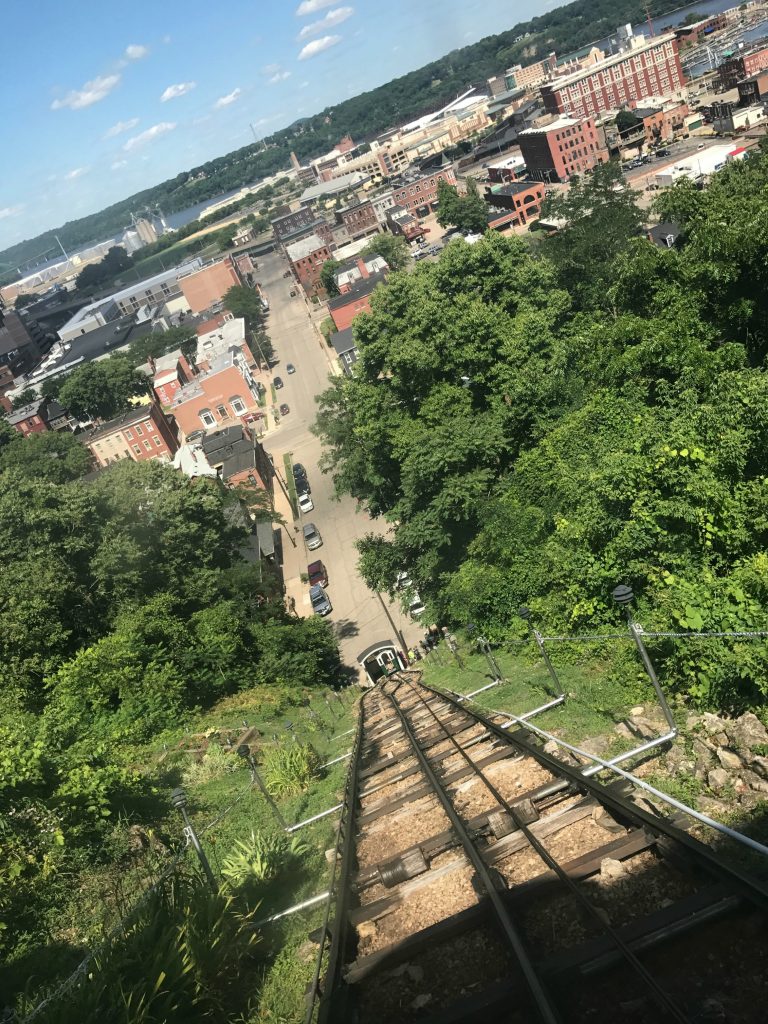 And the views from the top are amazing!  You step out and there are two platforms to overlook Dubuque and the Mississippi River.  It really was spectacular.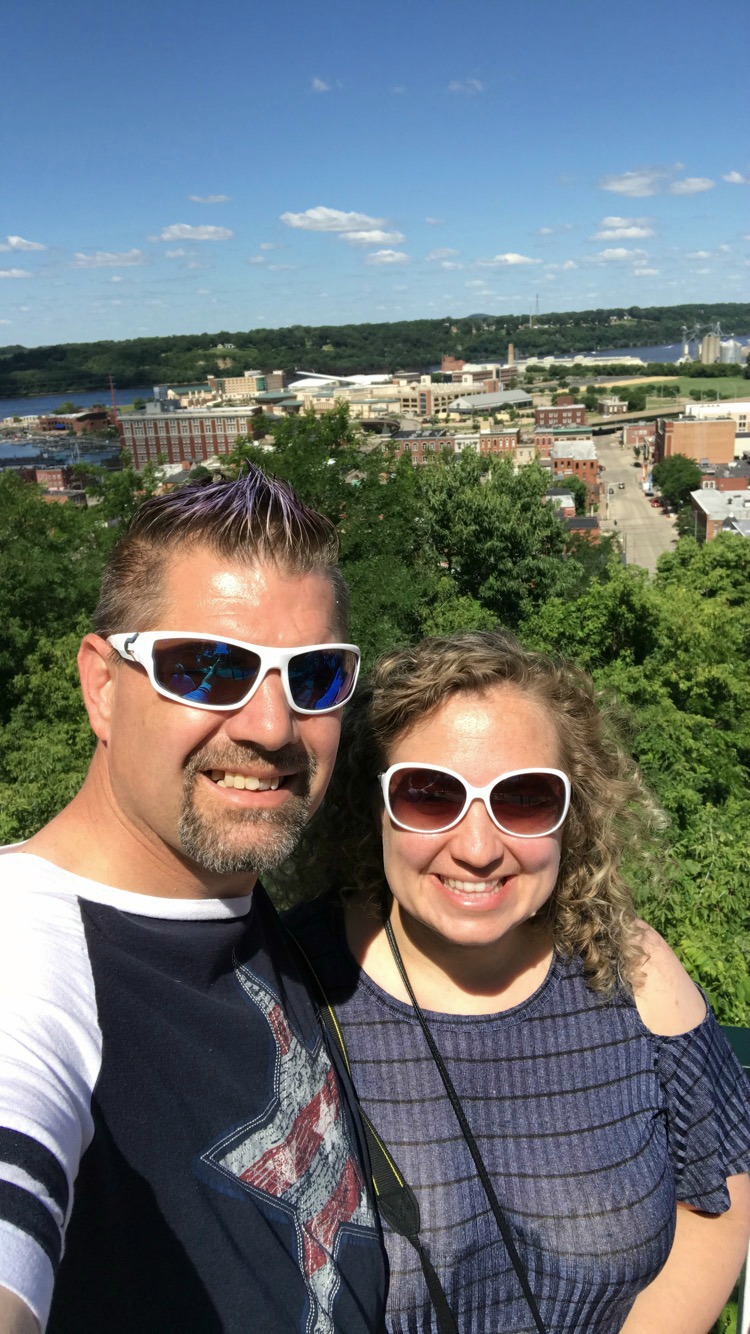 There are things to do both at the top and bottom like shopping.  A lot of people will take the elevator one way and spend a few hours there and then come back later to ride back.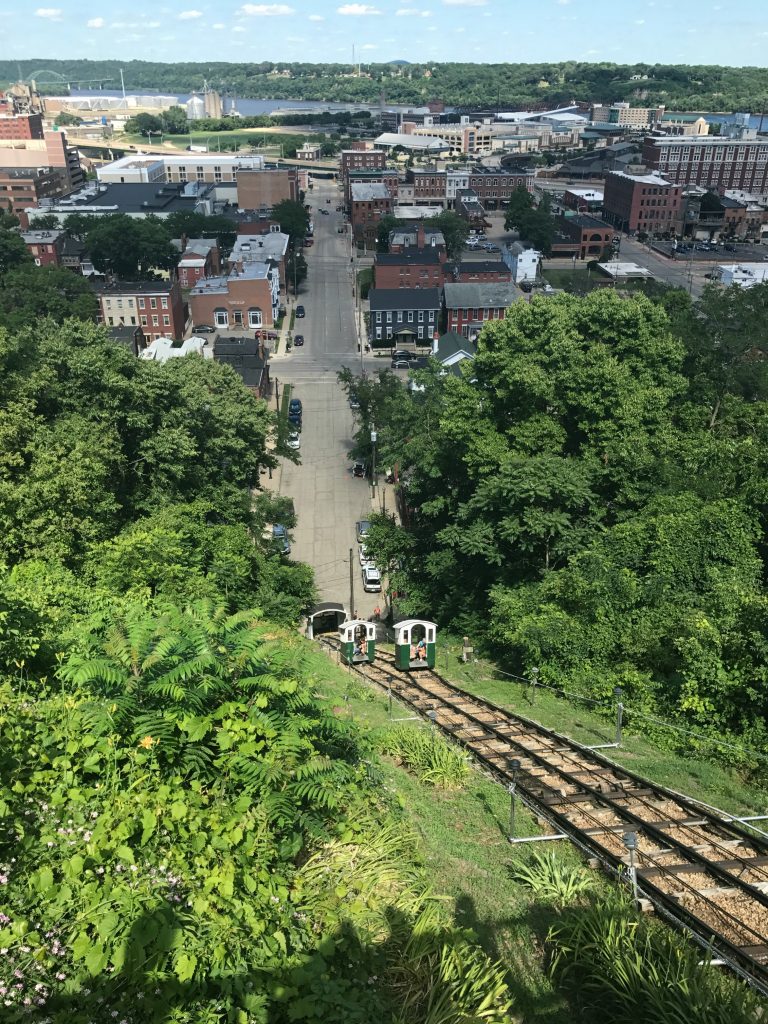 We chose to just ride it to the top, enjoy the view, and come back.  There was a much longer ride to get back down for us. I'm not sure if it was the time of day or just that afternoon.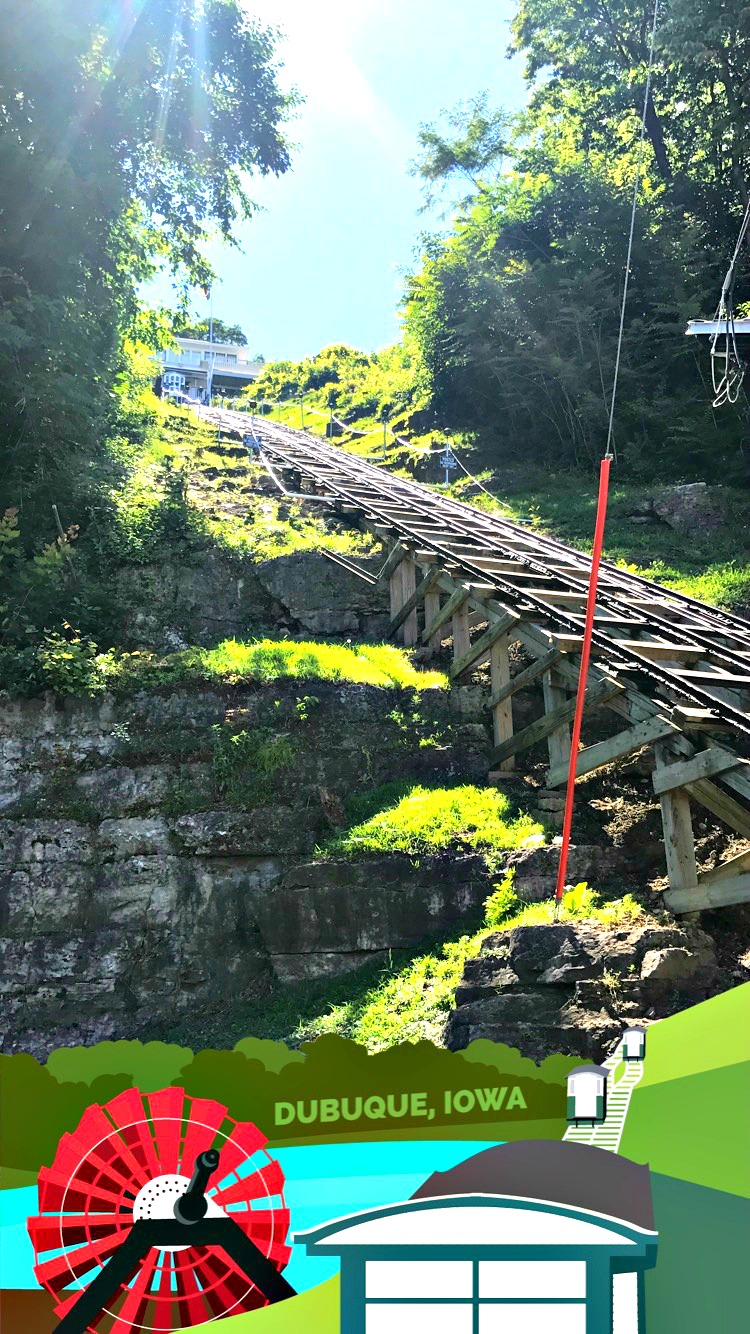 If you find yourself in Dubuque, Iowa I highly recommend taking a ride on the Fenelon Elevator. Just make sure that you visit April 1 to November 30. They are closed in December, January, February, and March.
Have you taken a ride on the Fenelon Elevator?