Falls Park in Sioux Falls, SD
There's something so beautiful about God's creation. I especially love waterfalls. I had the chance to visit Falls Park in Sioux Falls, SD with two other North Iowa Bloggers.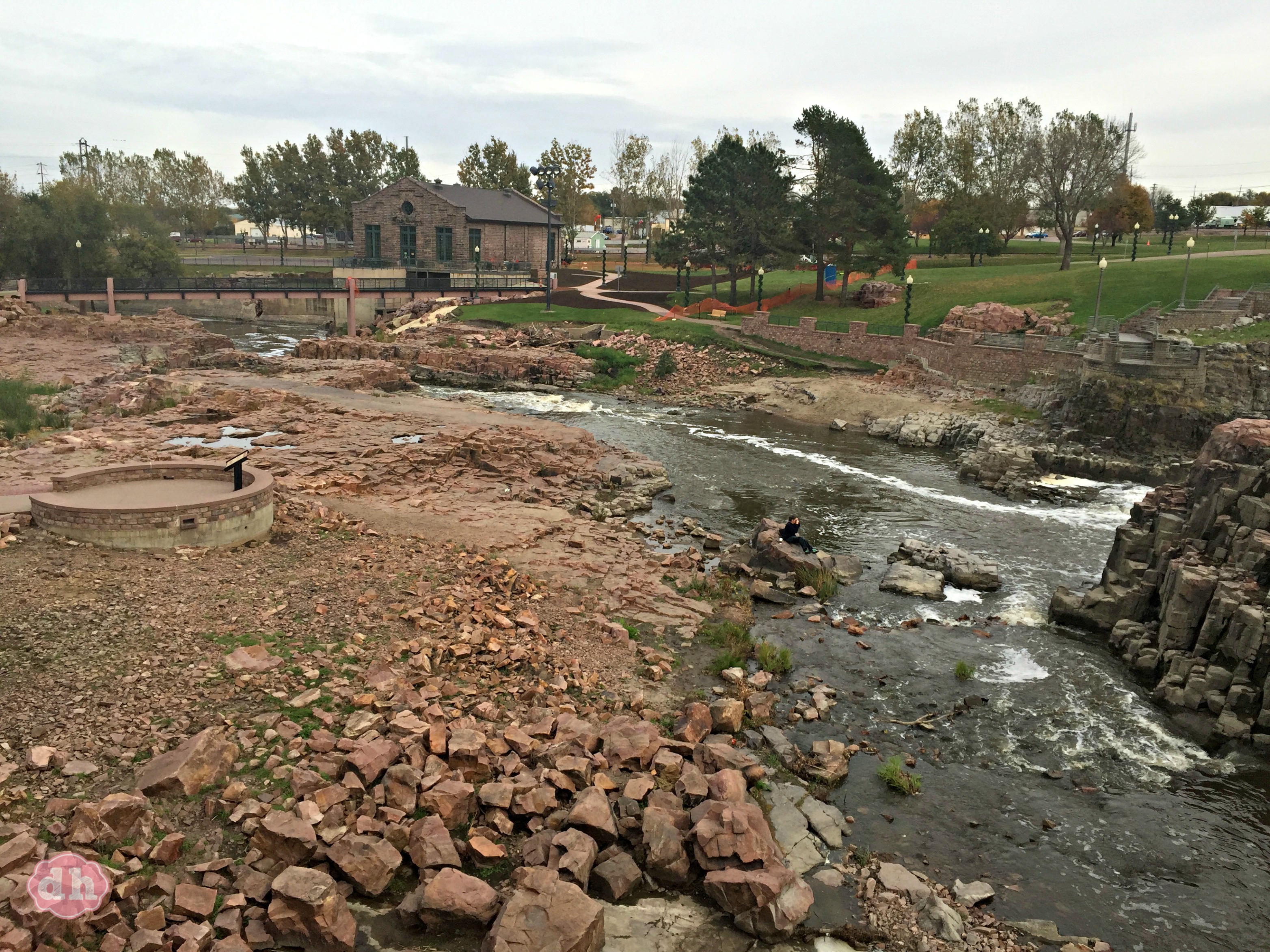 It was beautiful and peaceful.  We were able to climb some of the rocks and just sit and relax. We even talked about how it was a perfect spot to sit and read a book.
The Falls of the Big Sioux River have been a focus of life in the region throughout history. Native American peoples were the first to visit the falls and bring stories of them to European explorers. They have been the center of recreation and industry since the founding of the city in 1856.

At Falls Park, located at North Phillips Avenue and Falls Park Drive, visitors can see the city's namesake as well as some of the first buildings built in Sioux Falls.

Today, the park covers 123 acres. An average of 7,400 gallons of water drop 100 feet over the course of the Falls each second.
You can climb a five-story, 50 ft. viewing tower that offers a breathtaking, panoramic view of the park and city. The observation tower is free and the view is priceless.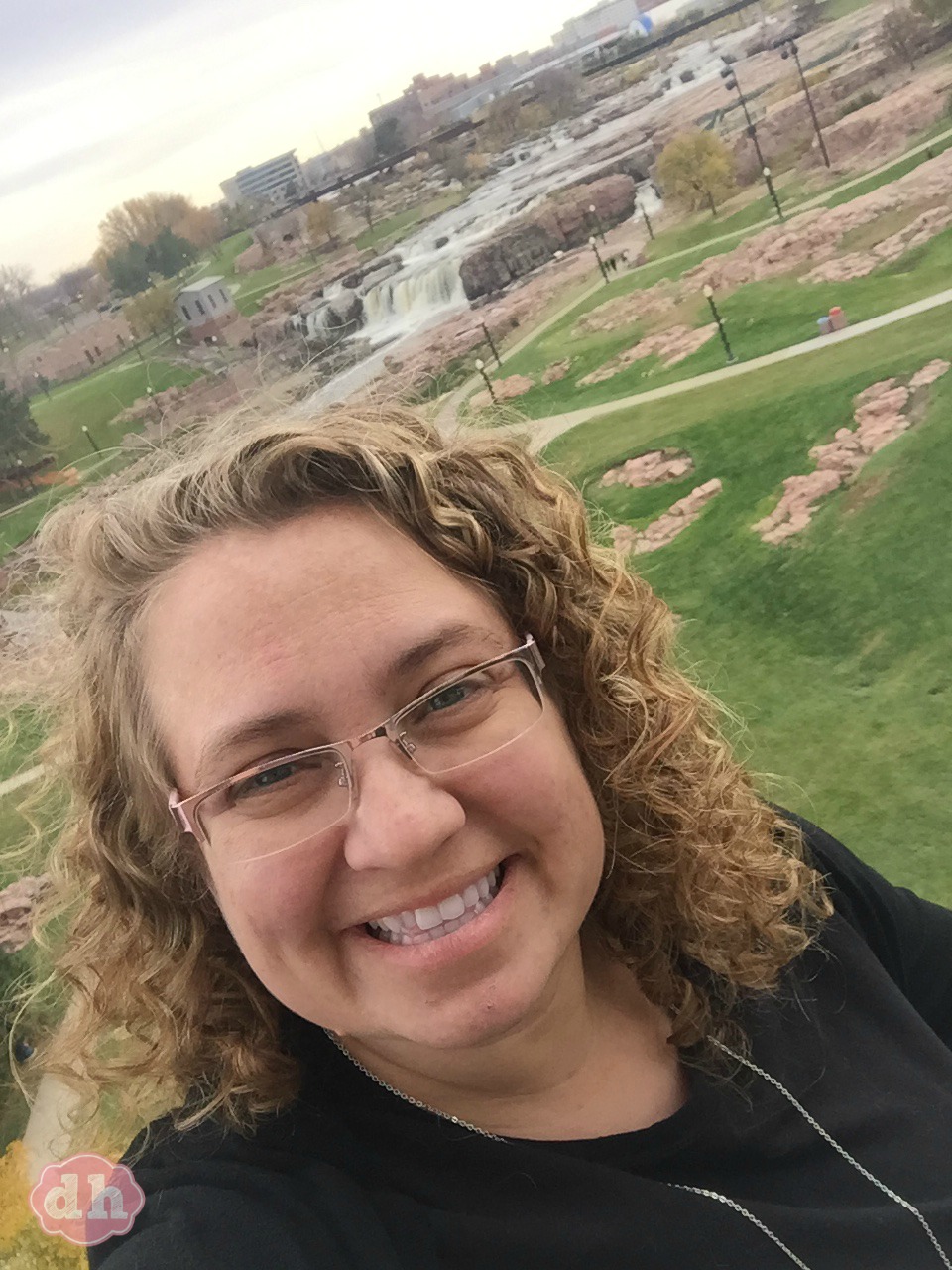 There were families exploring and even a group doing a family photo shoot. I bet they'll be amazing pictures.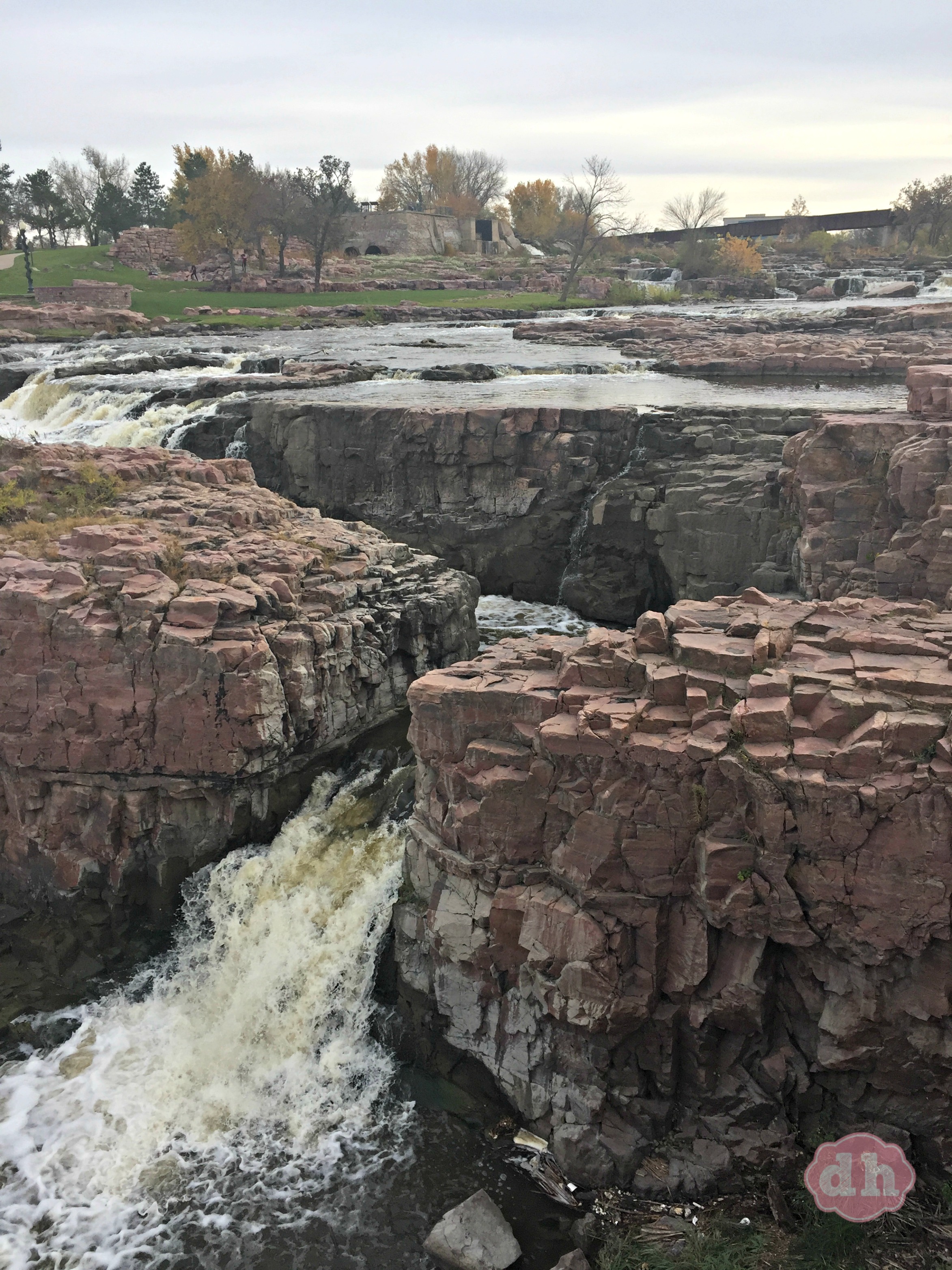 Have you been to the Falls Park?