Make an Egg and Avocado Breakfast on a Bed of Spinach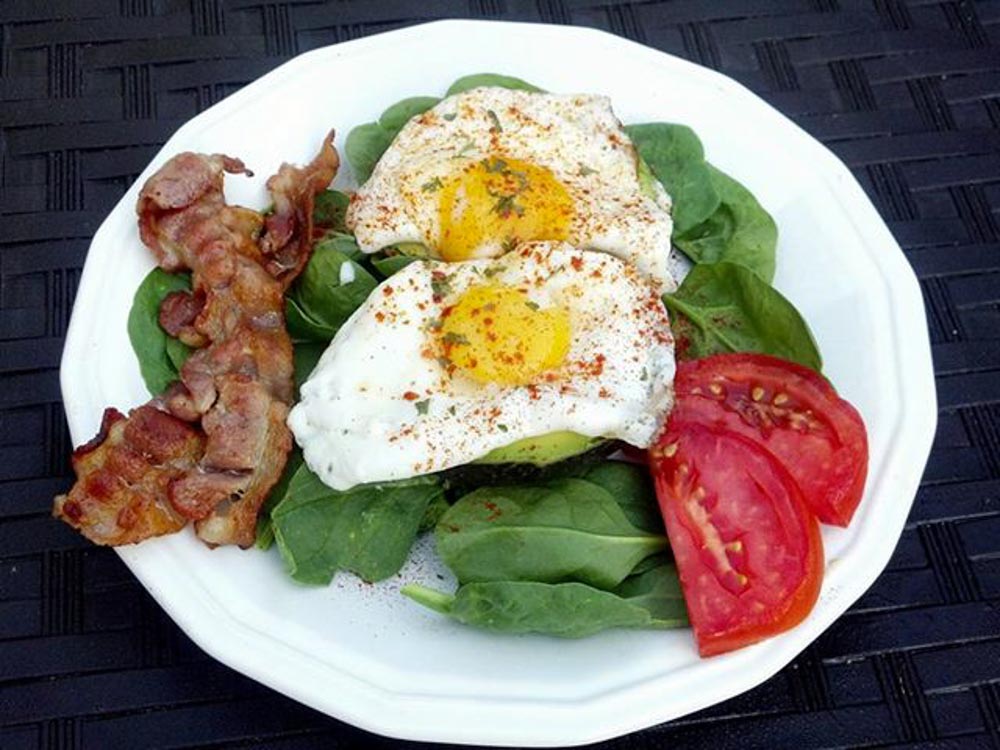 Avocado Filled with Eggs on a Bed of Spinach
Ingredients:
1 avocado
2 eggs
spinach leaves
1/2 of a tomato
smoked paprika
salt
pepper
Directions:
1. Slice on avocado in half and remove from the peel.
2. Fry 2 eggs and lightly season them with salt, pepper and smoked paprika.
3. Place fried eggs in each avocado.
4. Slice a tomato and place all ingredients on top of a bed of spinach leaves.
Find all our Gluten Free Recipes here