Cauliflower Pizza Crust Recipe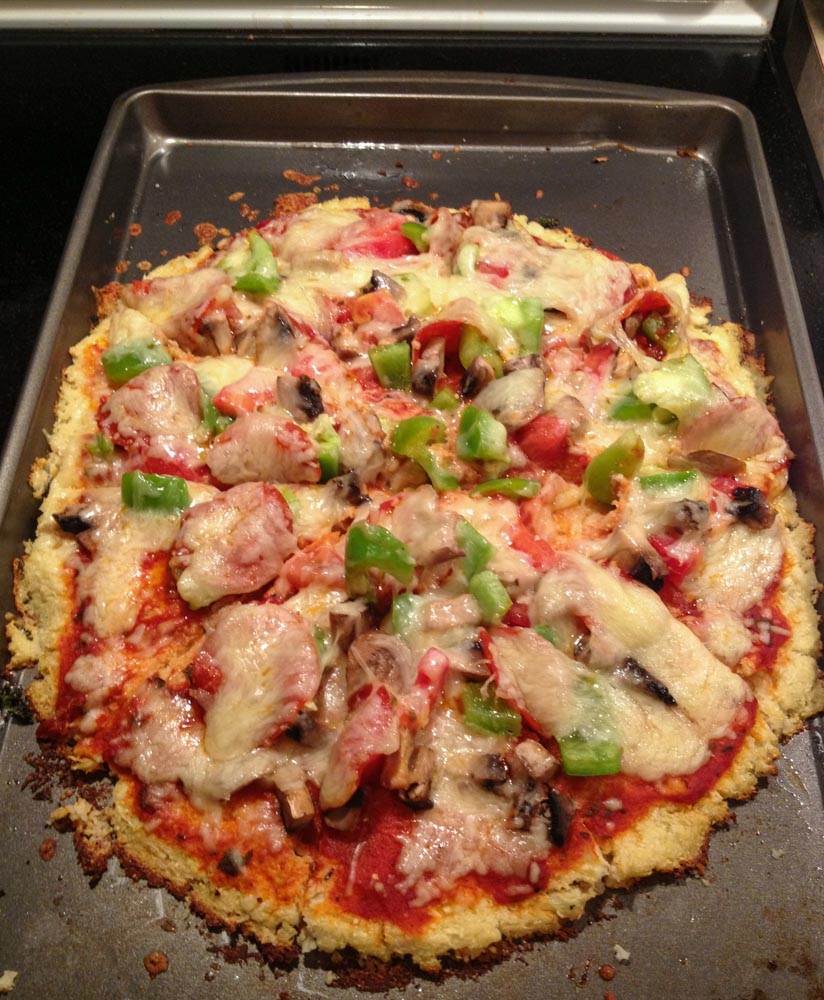 Cauliflower Pizza
Ingredients:
2 cups cauliflower
1 egg
1 ½ cups mozzarella
1/2 teaspoon garlic
1 teaspoon oregano
1/2 white onion, chopped
1/2 green pepper, chopped
1/2 cup marinara sauce
1/2 cup mushrooms, chopped
Directions:
1. Finely chop up the cauliflower and toss in a food processor for a few minutes to get consistency of rice. Then place in a bowl and heat in microwave for about 8 minutes.
2. Chop up the onion, pepper and mushrooms and set aside.
3. Take the cauliflower out of the microwave and mix in 1 cup mozzarella and egg.
4. Spread the cauliflower mixture onto a pizza pan and press down with a fork or spatula to keep it all together.
5. Bake at 350 degrees for 10 minutes.
6. Take it out of the oven and add the marinara sauce, garlic, oregano, onion, pepper, mushrooms and mozzarella.
7. Put back in the oven for 10 more minutes (or until the edges turn darker).
Find all our Gluten Free Recipes here