Dinner at Mon Ami Louis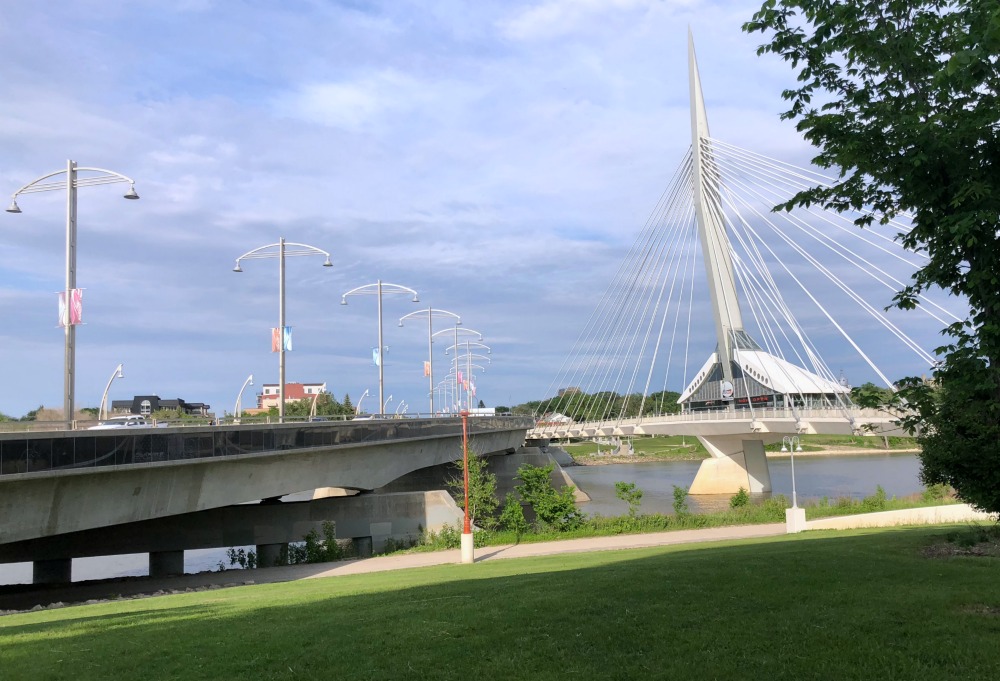 There is so much good food in Winnipeg.  Everything I had was amazing. One of my favorite stops we made was to Mon Ami Louis.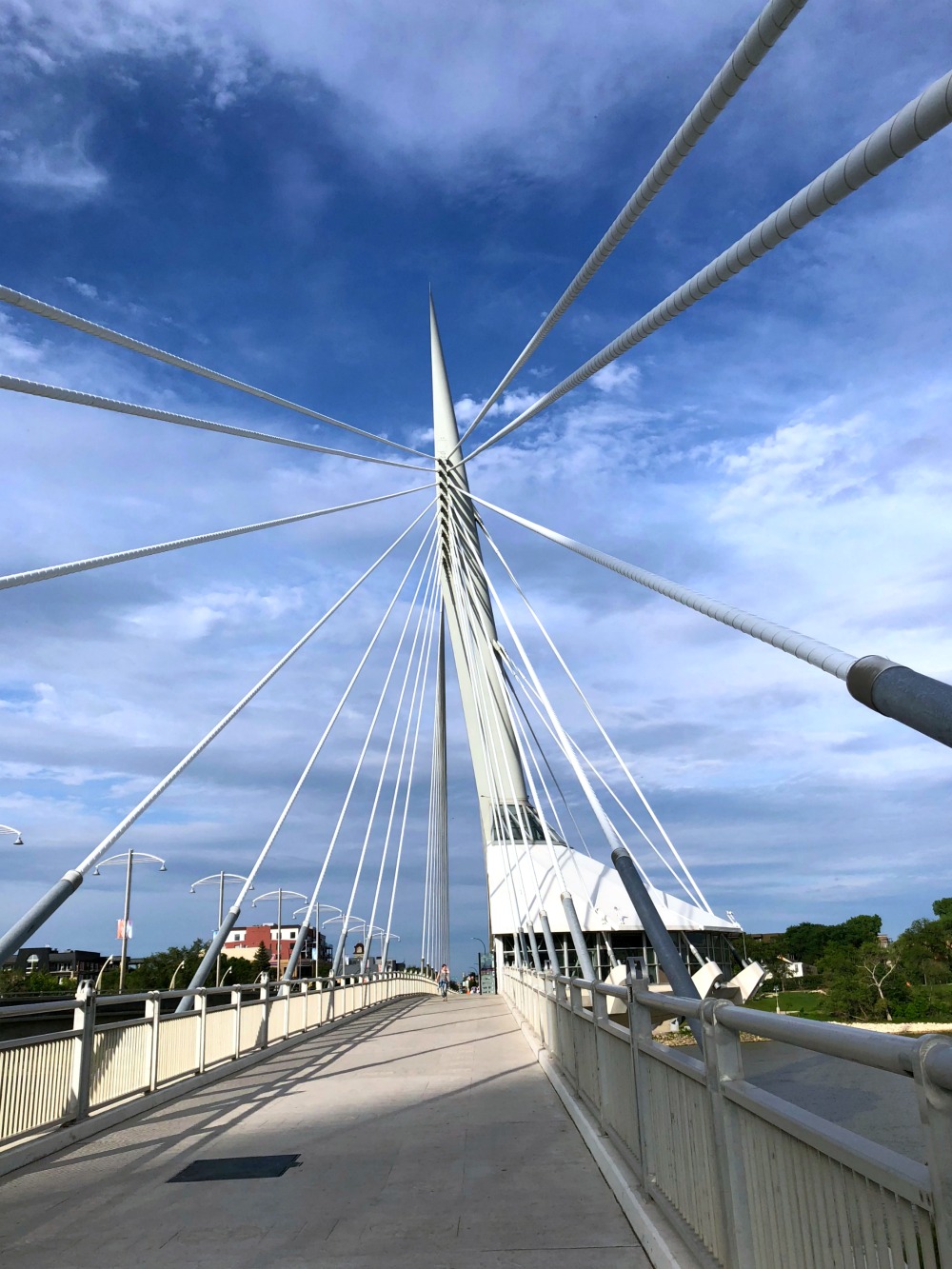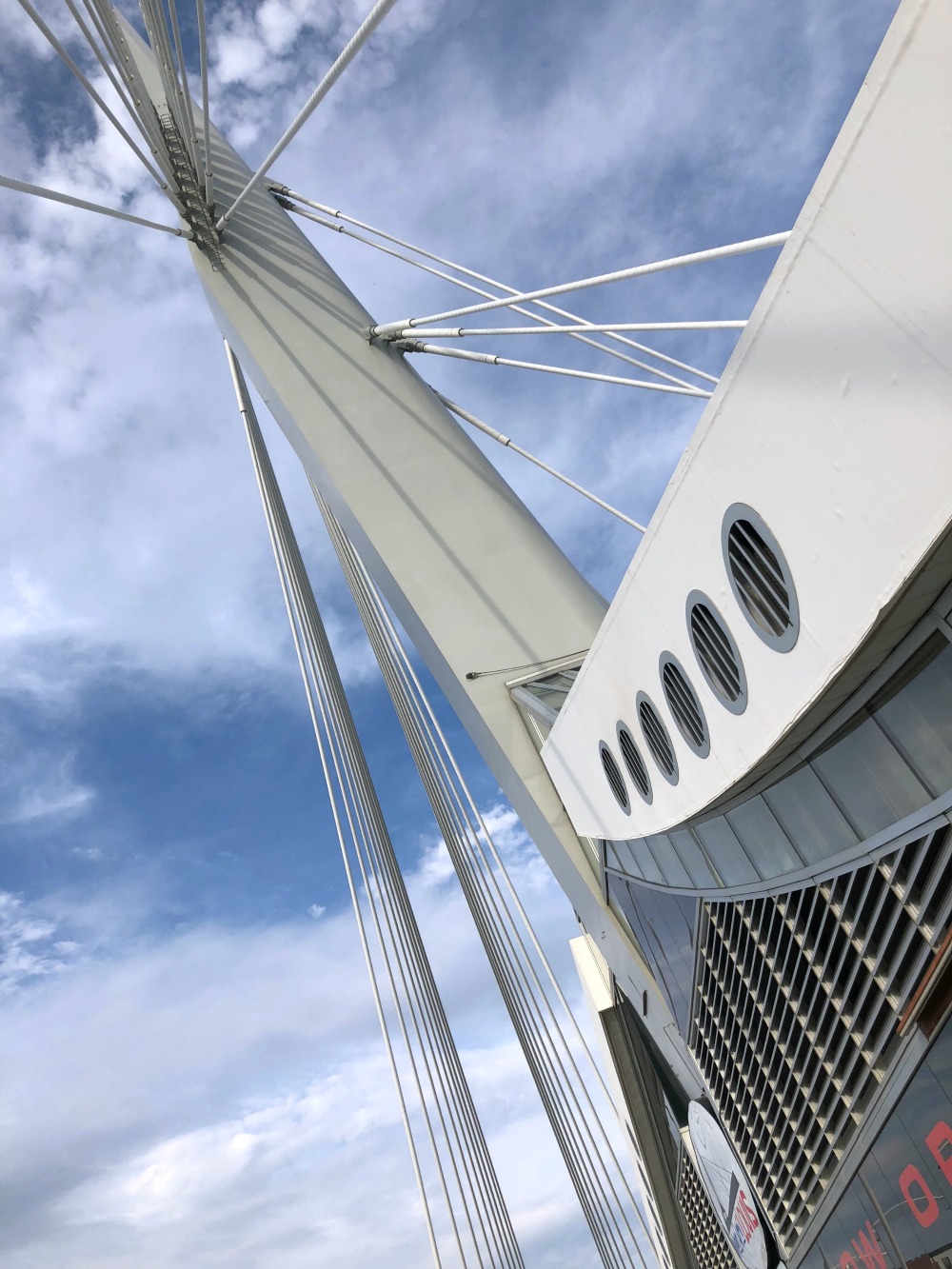 The first unique thing you'll notice is they're built on a bridge. There is no parking on site. You cross the bridge and look over the river as you dine.
The view was spectacular. Our waitress was Sarah and she was another reason I loved this restaurant.  There are good waiters and waitresses and there are those that far exceed good. This was Sarah. She knew her menu and knew what they served. I chose items simply by the way she described them.
This drink was just the start.  I would even say this is the best mixed drink I've ever had. It had cantaloupe juice and a cucumber slice. It was so refreshing.
We started with two appetizers for the table.  The Almond Crusted Brie just melted and it blended so well with the apples and raspberry.
The Poutine was also delicious and could have been enough for a full meal.
I went with the Brisket Burger and it did not disappoint. The burger was cooked perfectly.
I have to tell you about the Truffle Mac n Cheese. It was a special for the night and had 4 different cheeses and mushrooms and truffle oil.  It also had a light panko topping. It was magical. I was really torn between this and the burger. Thankfully I went to dinner with fellow foodies and we shared.
We had to order dessert. I mean calories don't count when you're international, right? (I am totally kidding) This meringue was light and sweet and perfect to end my meal.
If you're in Winnipeg you simply must give Mon Ami Louis a try. You will thank me.
Connect with them: