My Day was Brightened with Fairy Dust
I try to see the positive in everything and make the best of every day. Some days that is an easier task than other days. Monday was one of those days. Every day checking my email is a job in itself. I literally receive 100's of emails a day. Most of the time it's junk mail or facebook notifications. Yes, I know I could turn that off but I haven't. Monday is a busier day than normal for email and I was so excited to find a magical email. Yes, my email inbox had been sprinkled with Fairy Dust! The subject of this magical message read: "Disney & ABC Invite You to Los Angeles!" My heart literally skipped a beat! Disney is one of my favorite places and I've been blessed with a Disney trip before. It's magical and exciting. I can hardly wait! My trip will be taking place Nov 2nd through the 5th. I'd love to share with you all the excitement that it entails. I am a bit obsessed with super heroes. I may or may not have my very own SHIELD briefcase complete with Marvel movies and my own Tesseract (I do, I totally do!). When I first learned about Big Hero 6 I knew I had to see it and couldn't wait for it to come out! Check out the trailer:
Doesn't that look adorable?! Okay, here's the exciting news! I get to walk the red carpet at the BIG HERO 6 premiere! I will also be attending a special press day at Walt Disney Animation Studios where I will be interviewing the filmmakers, attending a drawing demonstration with animators, and I will also get a chance to voice a character from the film in a recording booth! Growing up my dream was to be a cartoon character! I am beyond stoked!
But wait, there's more!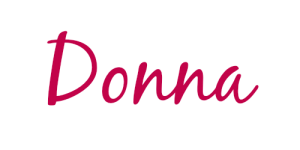 Seriously, Big Hero 6 is just the tip of the iceberg! Have you heard of a little show called Dancing with the Stars?! Oh you have? I will be attending a live taping of "Dancing with the Stars"! Then, during dinner I will be live tweeting with a special guest (or two!). I have no idea who that will be, but as soon as I do you know I'll share with you! Have you watched the new show on ABC called black-ish? It is hilarious! I'll be visiting the Walt Disney Studio Lot for special preview screenings of episodes of ABC shows, like the new hit comedy "black-ish" which also shoots on the Disney lot. That means there may possibly be a set tour!! Can you believe there's still more?! I told you I was excited!! There is a brand new musical comedy coming out called "Galavant". It's hosted by executive producer Dan Fogelman of "Tangeld" and "Cars" fame. We will also be previewing a screening of Galavant. I'd love to share this trip with you all! Please follow me on Twitter and Instagram as I'll be sharing with you while I'm there using the hashtags #BigHero6Event and #ABCTVEvent

Related articles