Crisp & Green
The other day I landed at the Minneapolis Airport and had to hang out for a few hours before my physical therapy appointment. I decided to look around for a new lunch spot.
I decided to give Crisp & Green in Wayzata a try. When I walked in it had a very fresh and clean look. Everyone there was so nice and cheerful and I was overwhelmed (in a good way) with choices.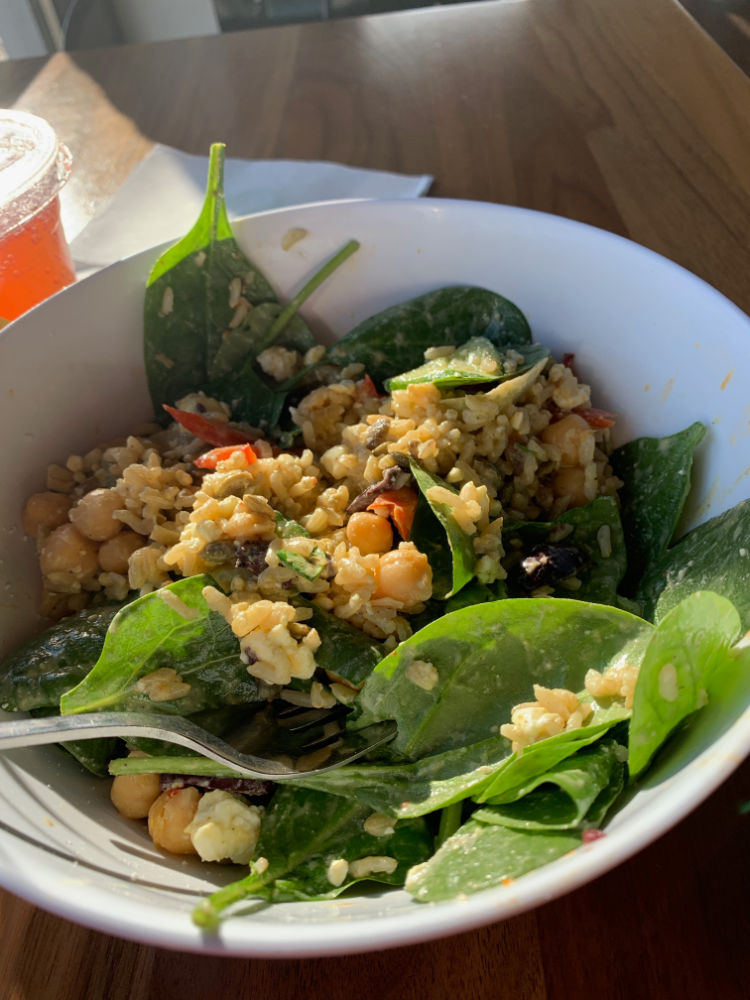 I ended up choosing the Get Your Greek On Grain Bowl (brown rice, spinach, warm chickpeas, kalamata olives, feta, fajita peppers & onions, cucumber, & lemon-herb vinaigrette) with out meat and it was delicious!
As I was getting ready to check out I noticed they had Kombucha on tap!! Yes. On. Tap. I totally got the Hibiscus Berry Kombucha and it was divine.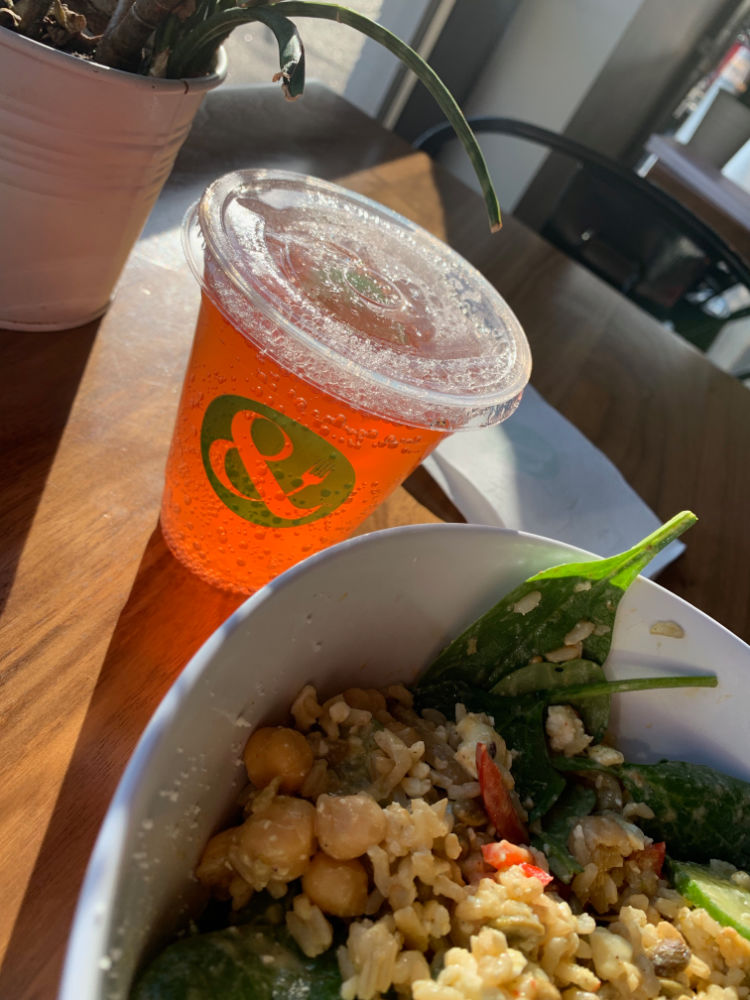 I ate every bit of my grain bowl and it kept me full all day. I'm already drooling thinking about my next visit.
Have you tried Crisp & Green?