Cold Cream Cheese Pizza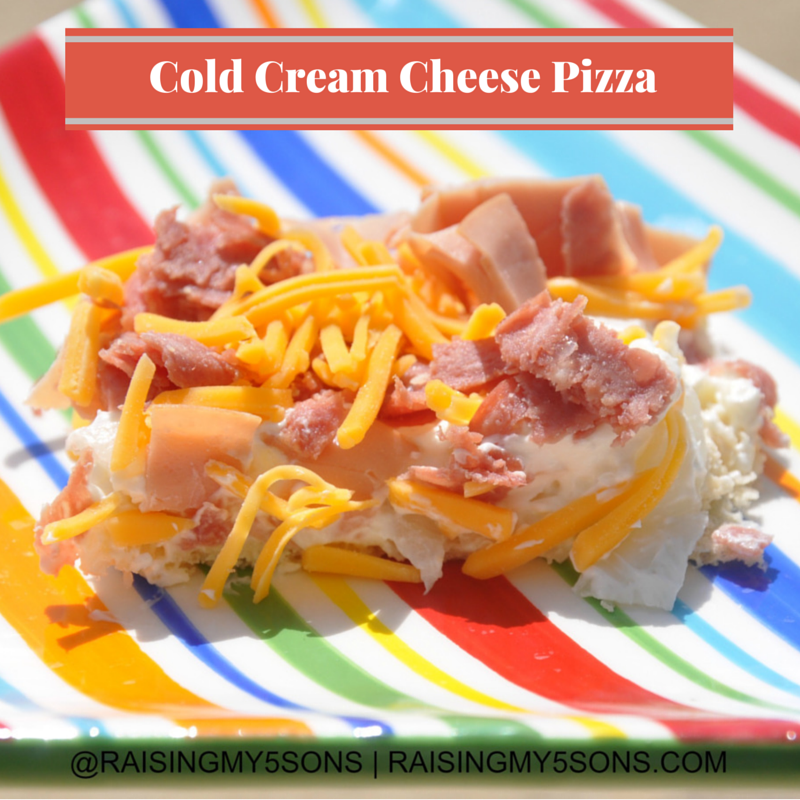 One thing I really love about summer is the time spent around family and friends! We love throwing BBQs and picnics and are always looking for great new recipes to try out! As you may have read yesterday, we will be having 12 days of BBQ/Picnic fun for you! Today (day 2) Mandee from Raising My 5 Sons is sharing her Cold Cream Cheese Pizza recipe that she enjoyed as a child and her children are now enjoying! We hope you enjoy it as well!
Once you've had a chance to check out Mandee's Recipe be sure to check out all of our other great recipes in the linky below.