Coffeehouse White Chocolate Mocha Syrup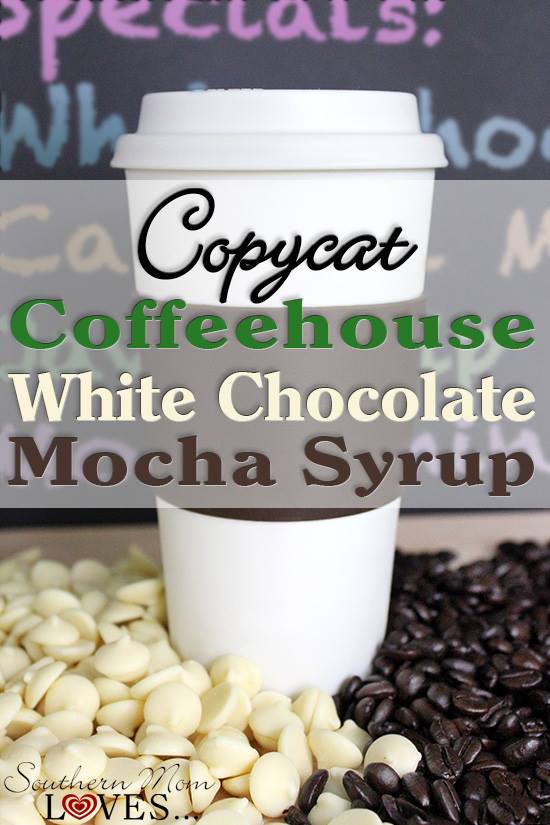 Looking for something sweet?  This is perfection for your drinks! Read on about how to make it.
Hi and welcome to day 2 of 12 Days of Favorite Recipes! Today's recipe comes from Holly of Southern Mom Loves, and it's a great way to save some dough on those expensive coffeehouse drinks. The recipe is for an easy White Chocolate Mocha syrup that you can use to make delicious hot or iced coffee drinks in your own home, and she'll also give you instructions on how to make both drinks just like a pro.
See the complete White Chocolate Mocha syrup recipe here on her blog, and don't forget to visit all of the other delicious posts in the series below.