Chocolate Custard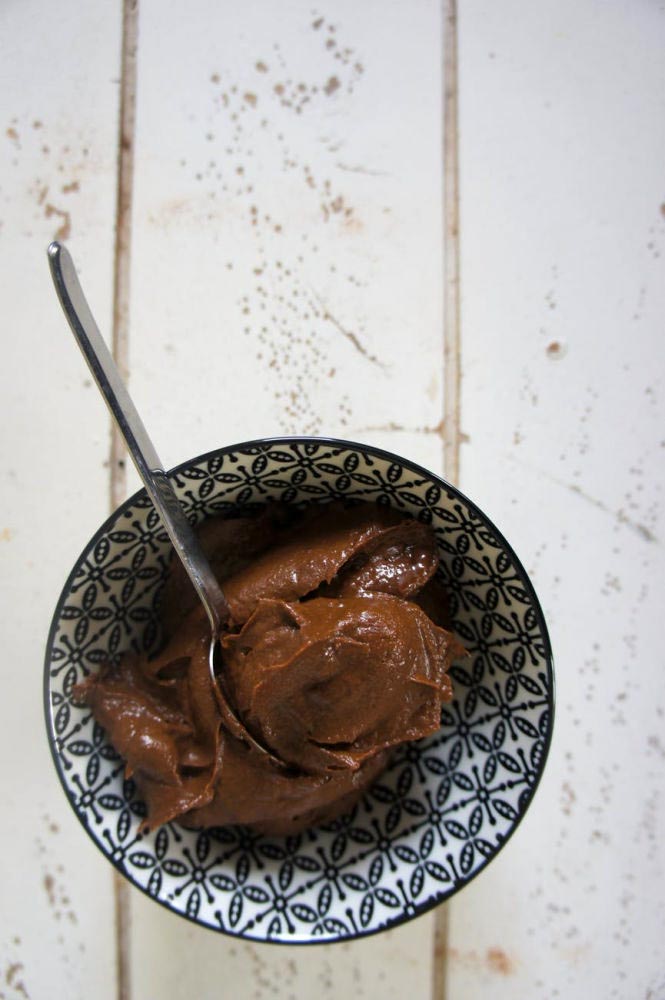 Chocolate Custard
Ingredients:
1 can coconut milk
1 cup dark chocolate chips
1 teaspoon cinnamon
Directions:
In a sauce pan, melt the chocolate chips into the coconut milk over medium low heat while stirring with a whisk.  Add the cinnamon.  Pour the custard into small serving dishes or shot glasses for a mini dessert  and place in the fridge for at least 2 hours. Melt down dark chocolate chips and pour a tablespoon over the custard (to give it a layered look. Top with homemade whipped cream. Top with a sprinkle of cinnamon and mint leaf (once placed in dish or shot glass)
Paleo Whipped Cream
Ingredients
1 (403mL) can organic full fat coconut milk
1/8 tsp vanilla extract
1/8 tsp cinnamon or freshly grated nutmeg (optional)
Instructions
Refrigerate can of coconut milk for at least 2 hours (best if refrigerated over night).
Open the can and scoop out thickened coconut cream on top into a medium bowl. Drink the coconut water at the bottom, or save it for a smoothie.
Add vanilla, and whip coconut cream with a wire whisk until it begins to thicken.
Find all our Gluten Free Recipes HERE