Fun at the Carlson Tree Farm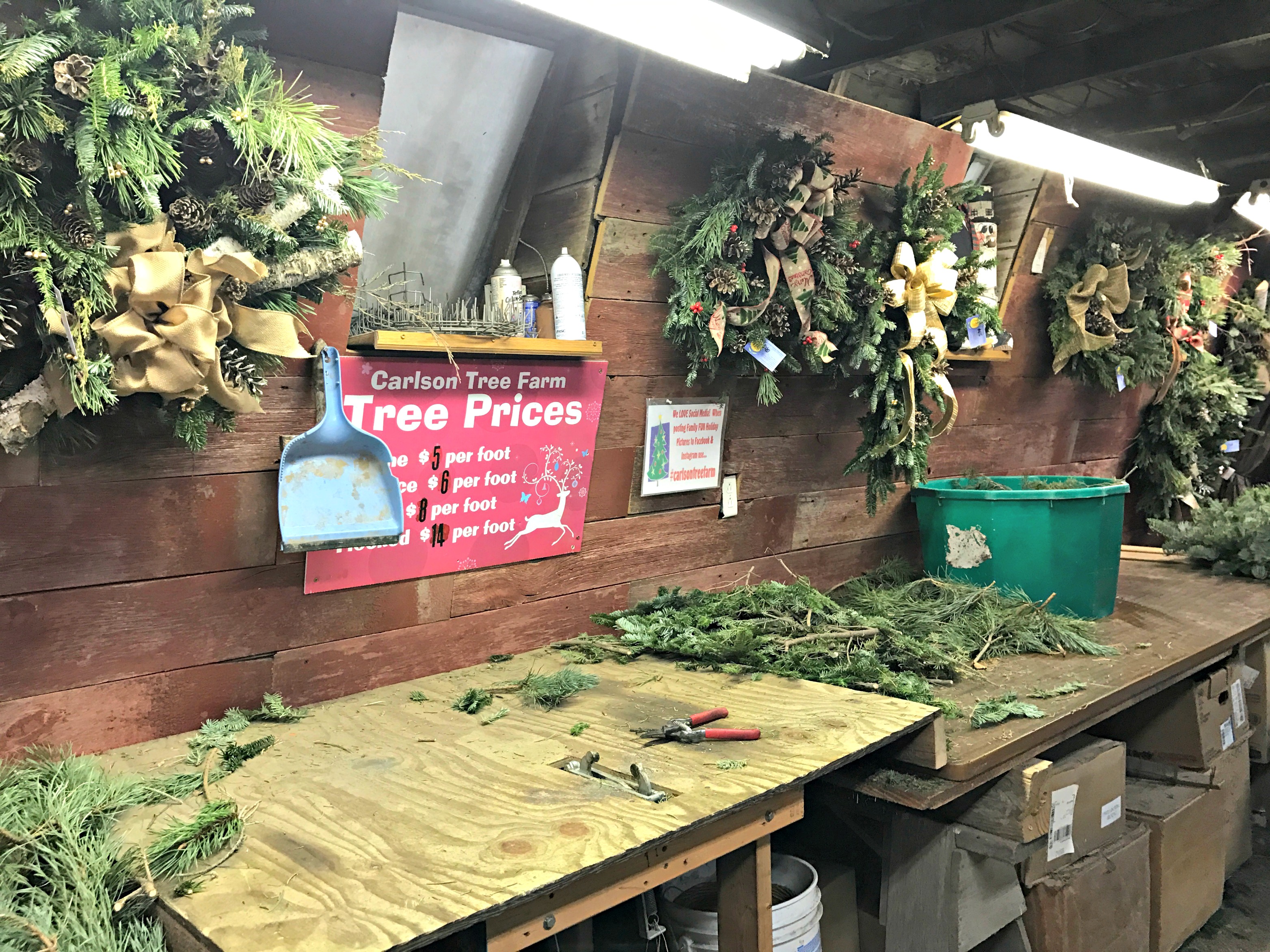 This is the third year in a row that I've headed to the Carlson Tree Farm to create a wreath and it's not just because I love the family that owns the place. They are pretty fantastic and that is definitely one reason – it's just not the only one.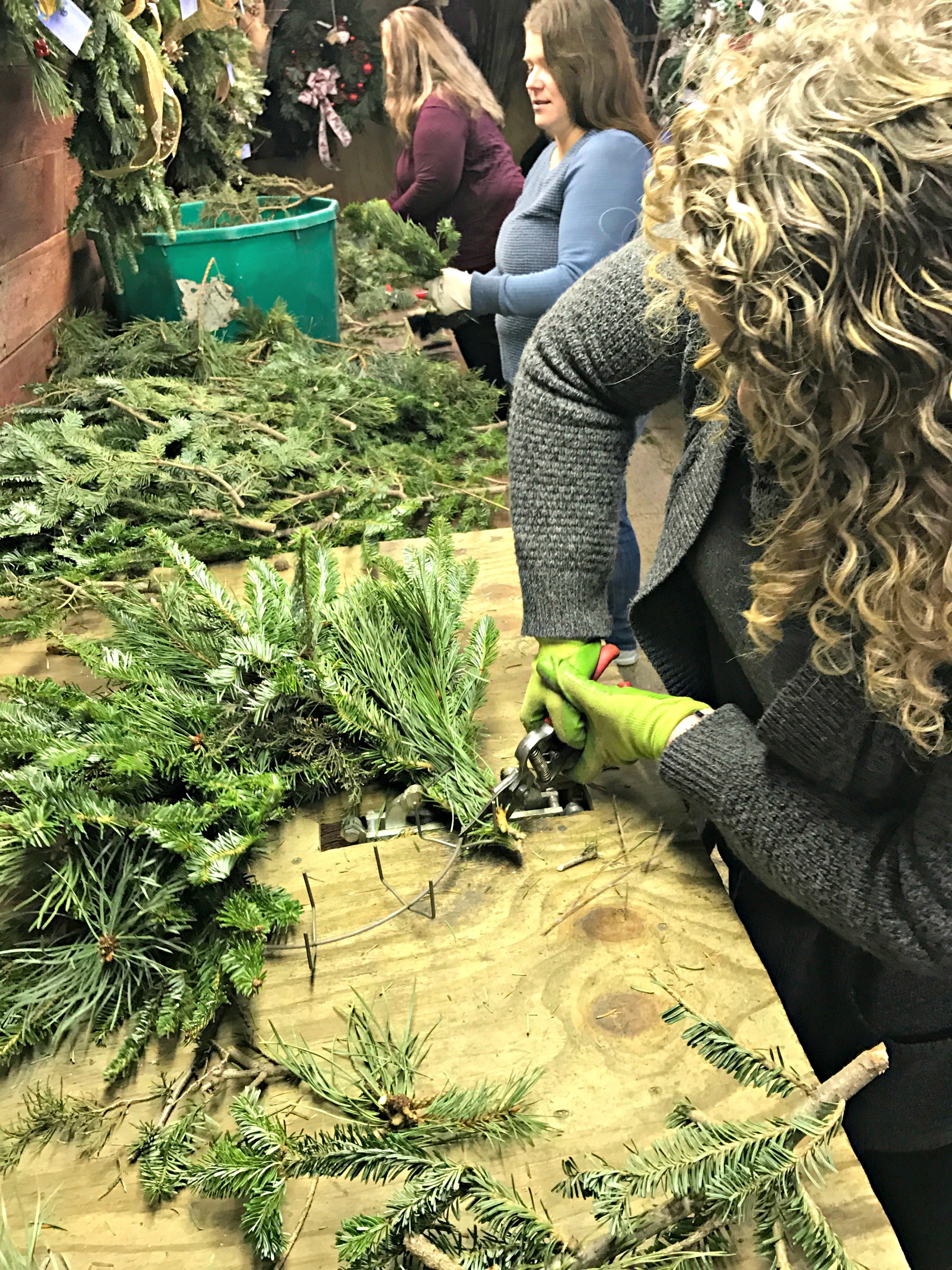 It's an experience. I go every year with the some of the North Iowa Bloggers and we always have such a fun time.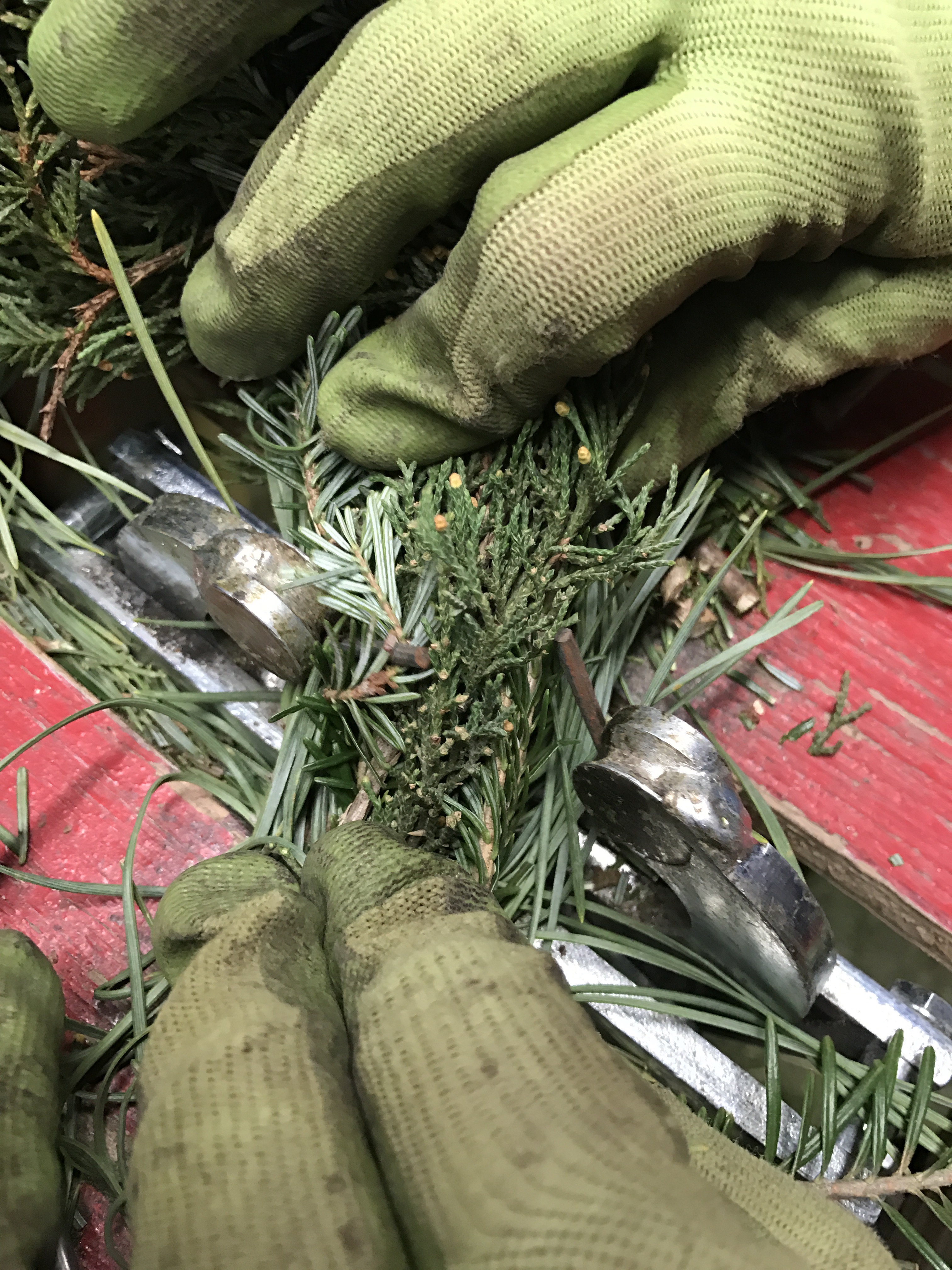 If you've never made a wreath before have no fear – Michelle does a great job at explaining and helping you assemble your wreath.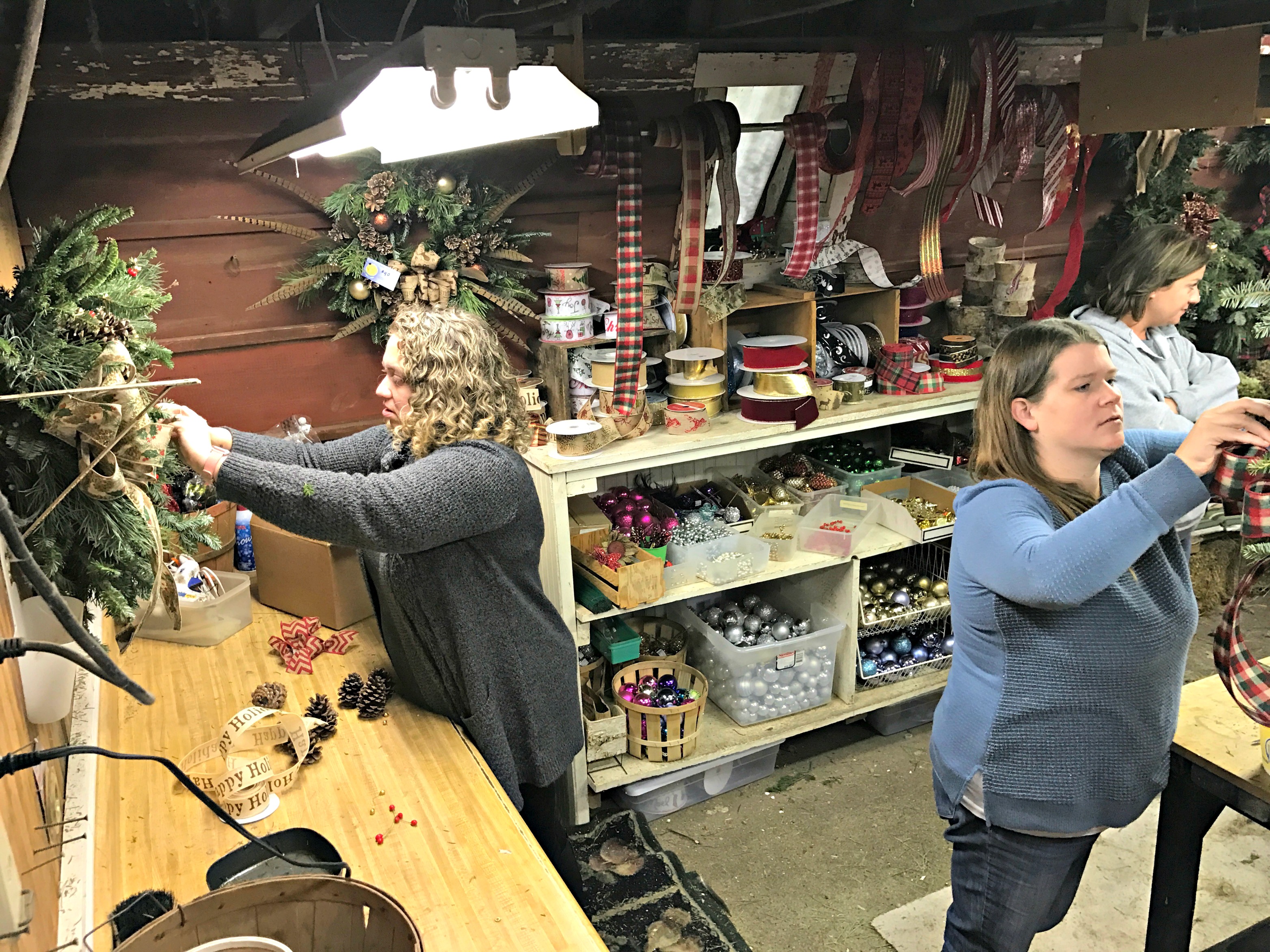 Once the wreath is done they have a whole decorating station for you to really make it your own.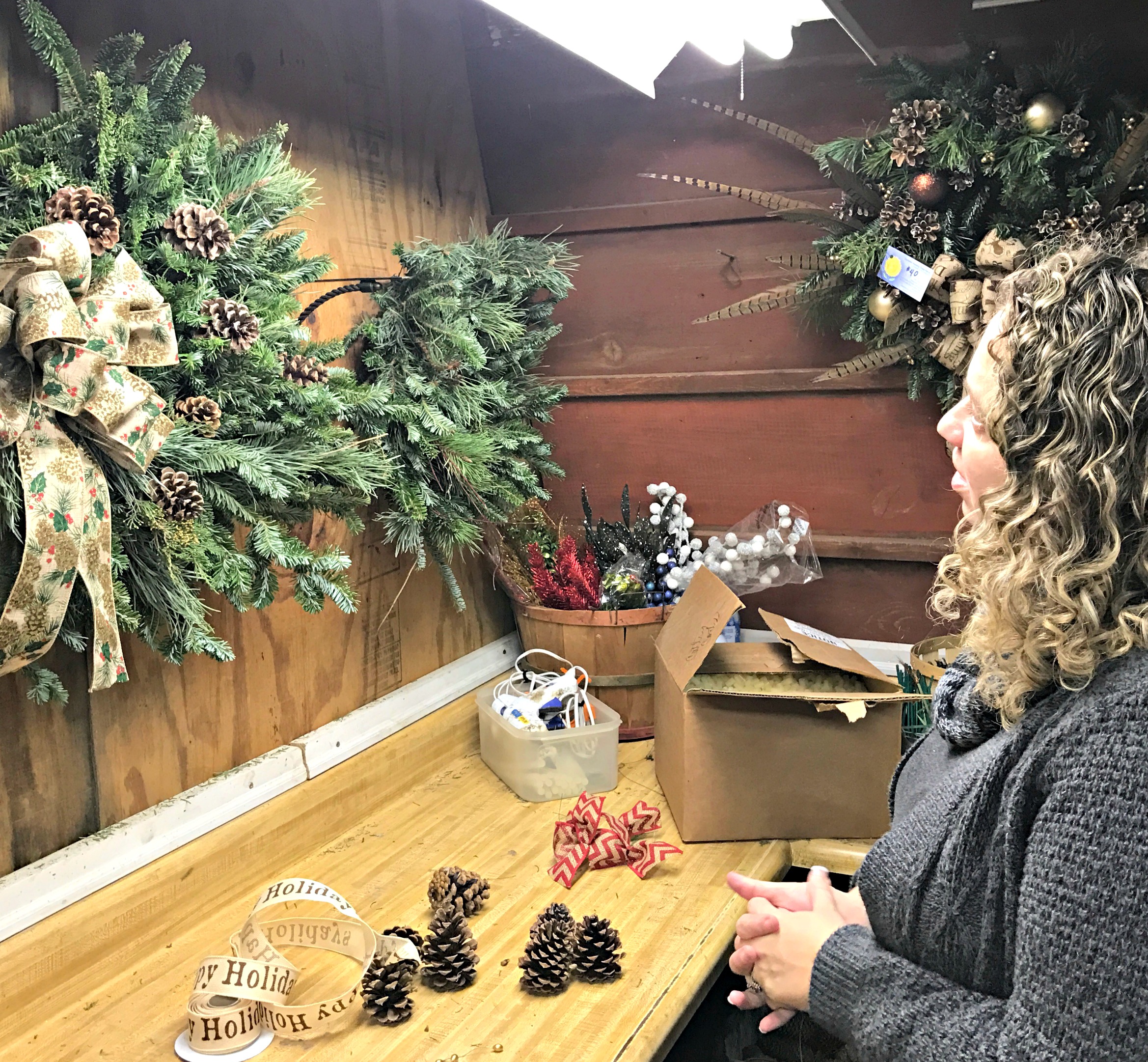 The decorating is my favorite part.  I love finding the perfect finishing touches for my wreath.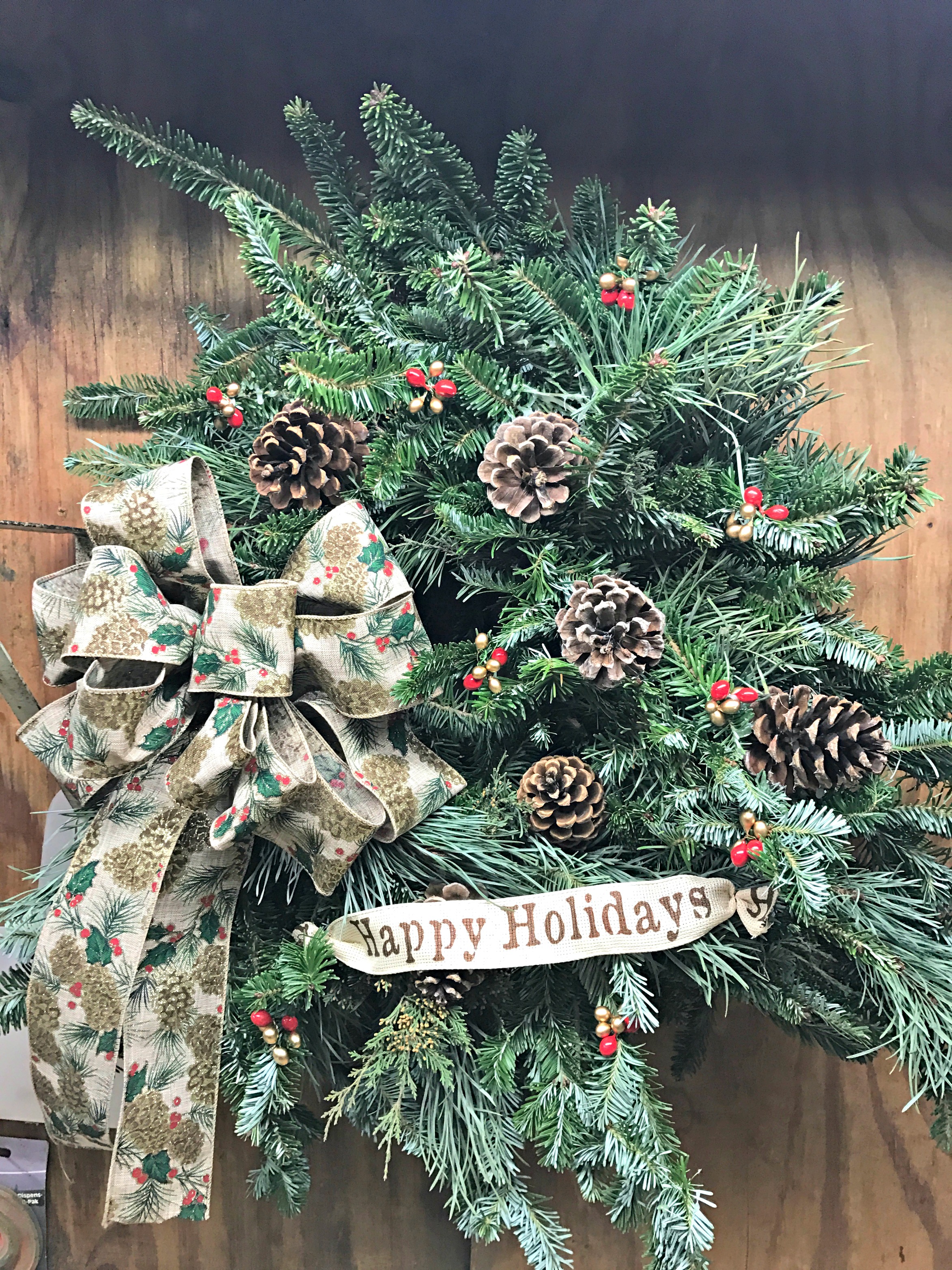 This is my finished wreath.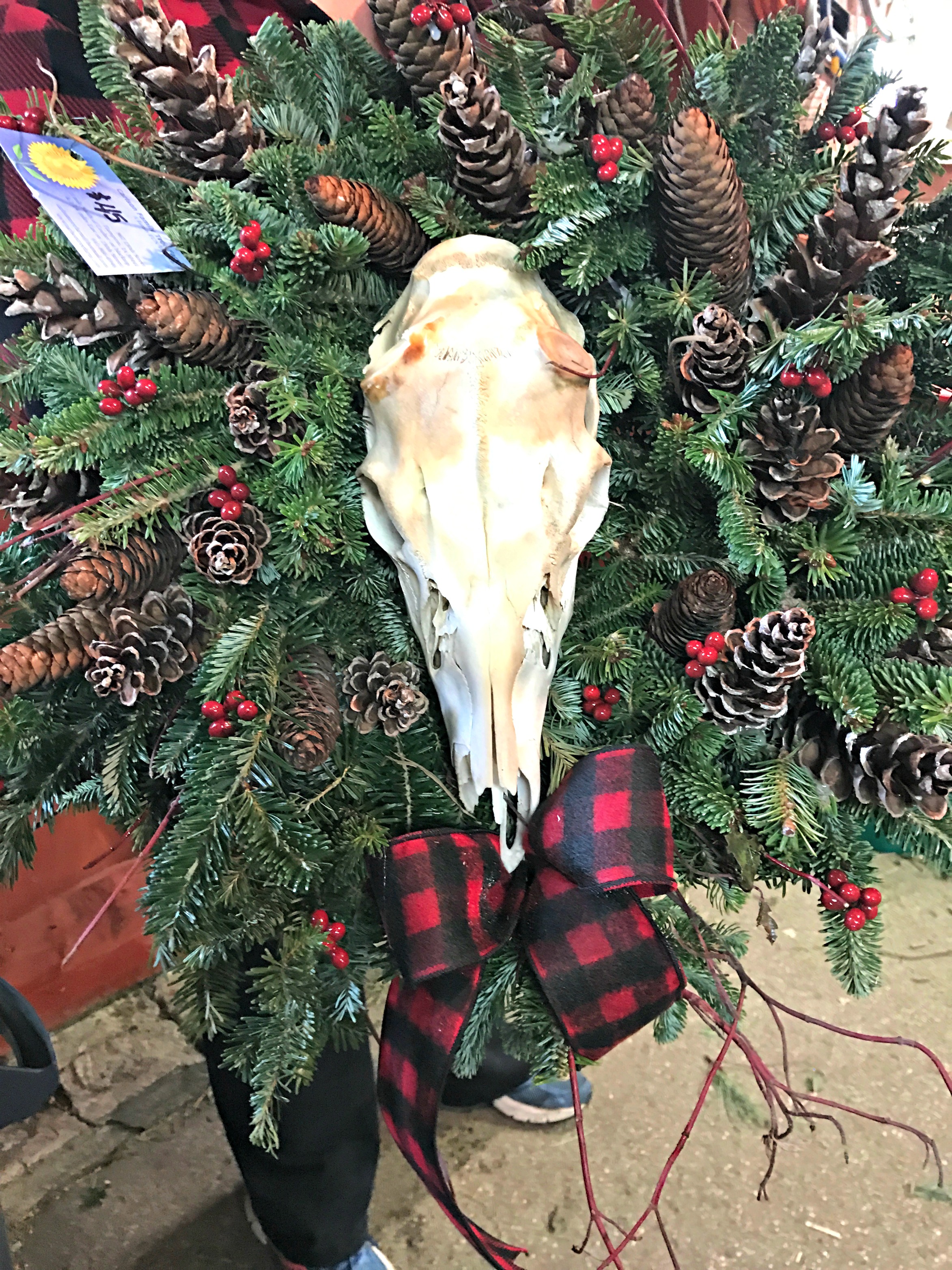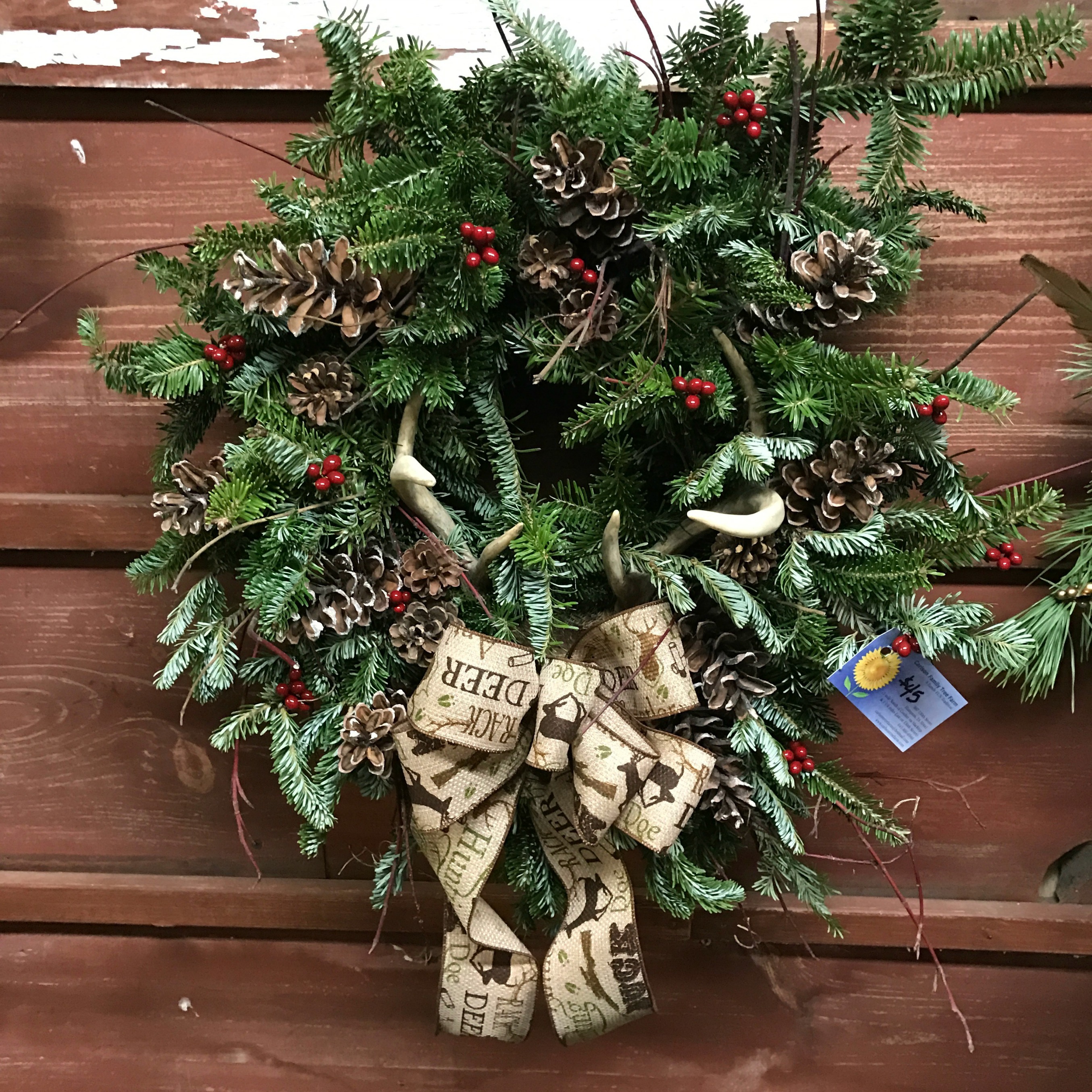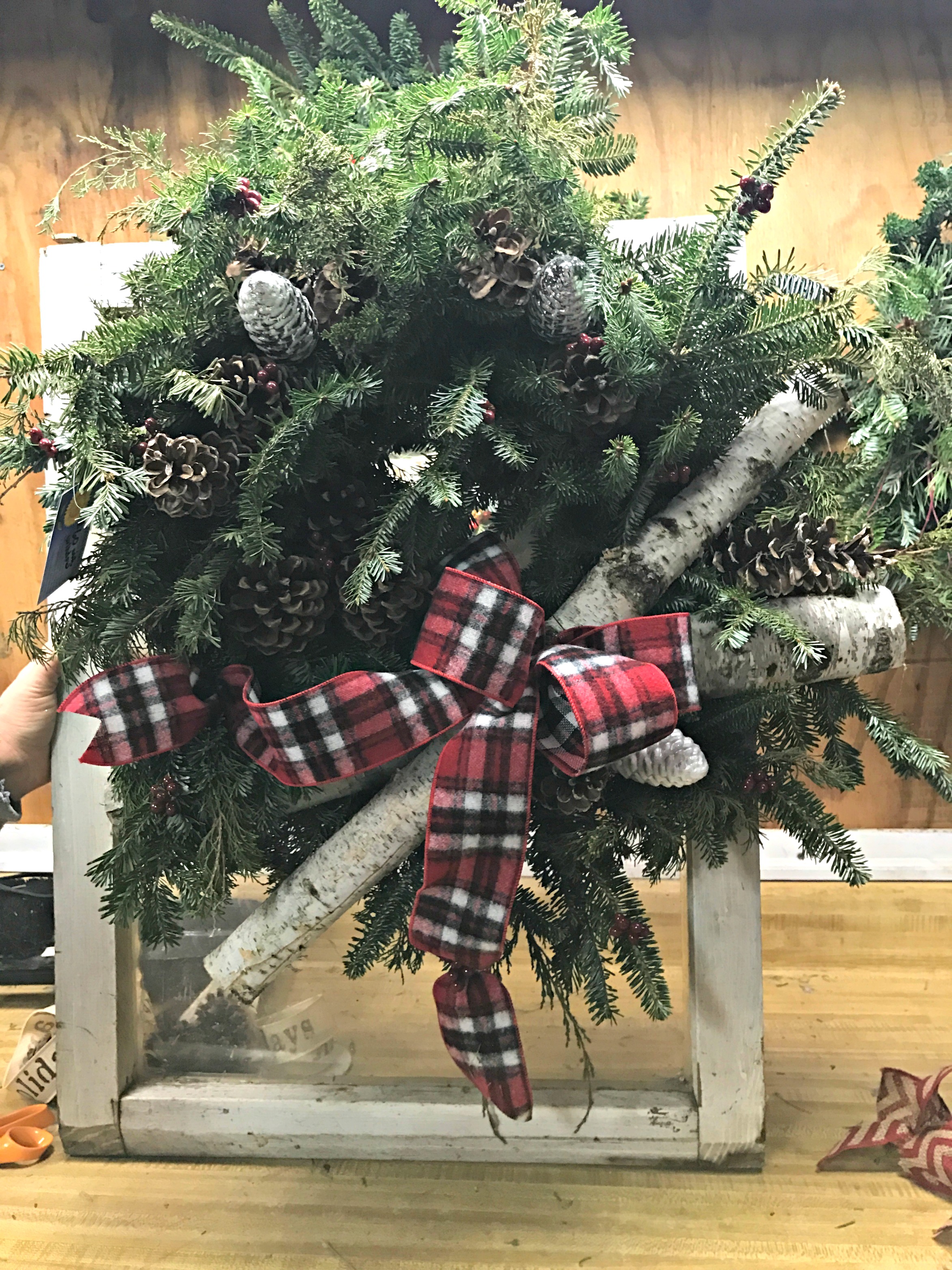 And if crafting is not your thing you can even buy pre-made wreaths.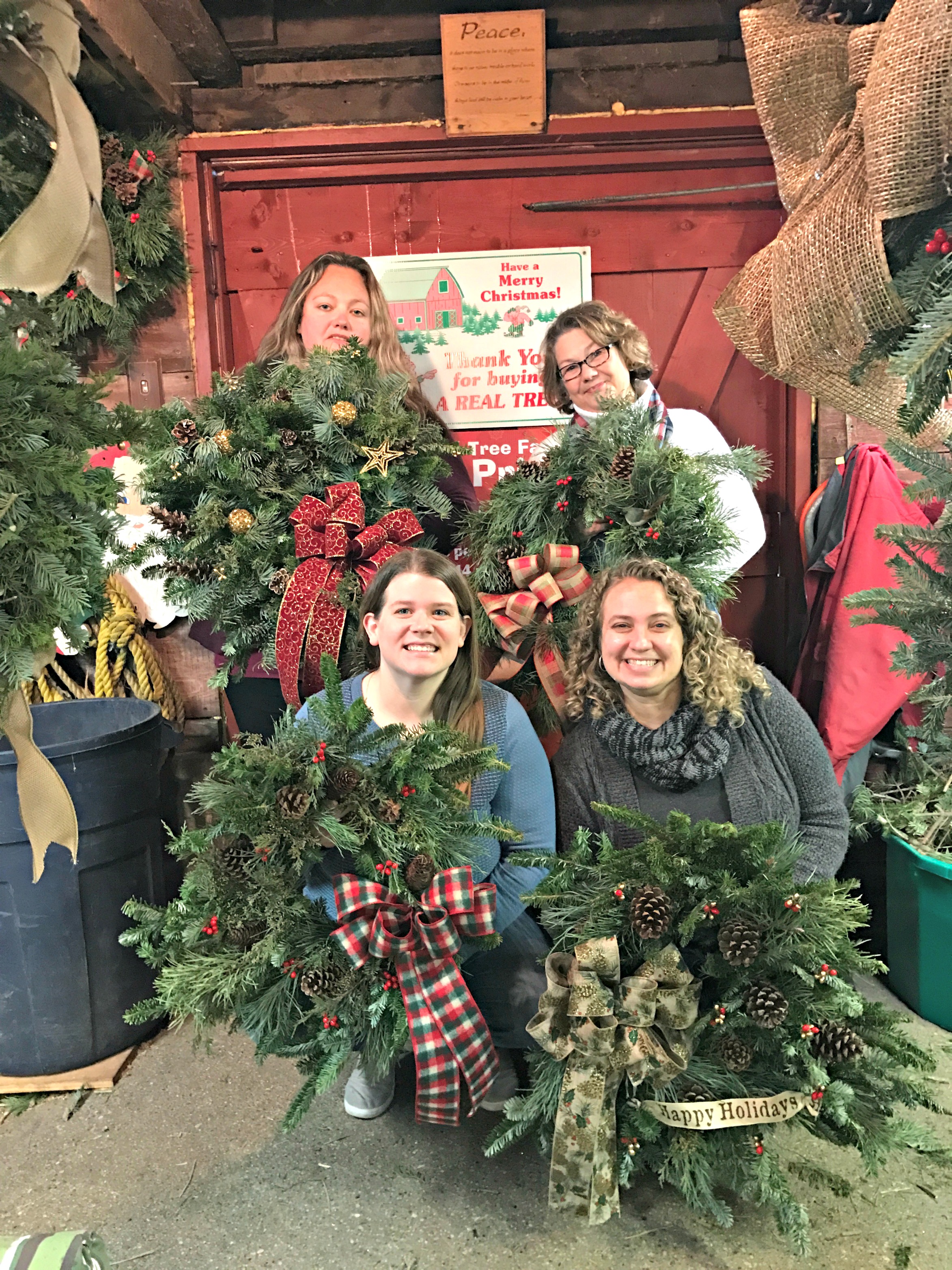 Have you ever made a Christmas Wreath?