Bus Tour through San Francisco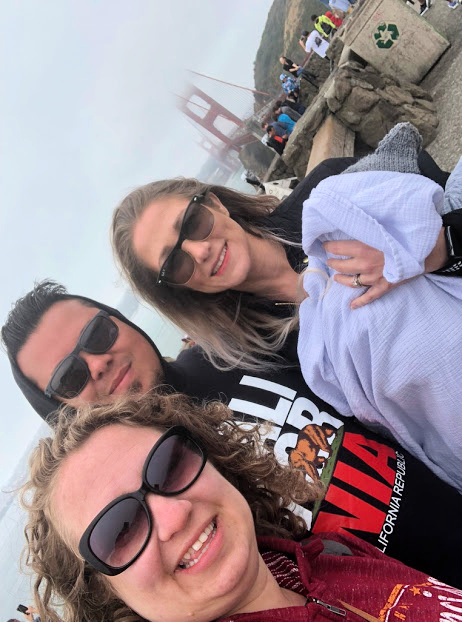 I met up with my sister, her husband, and her son in San Francisco.  We spent a couple days exploring the pier and downtown.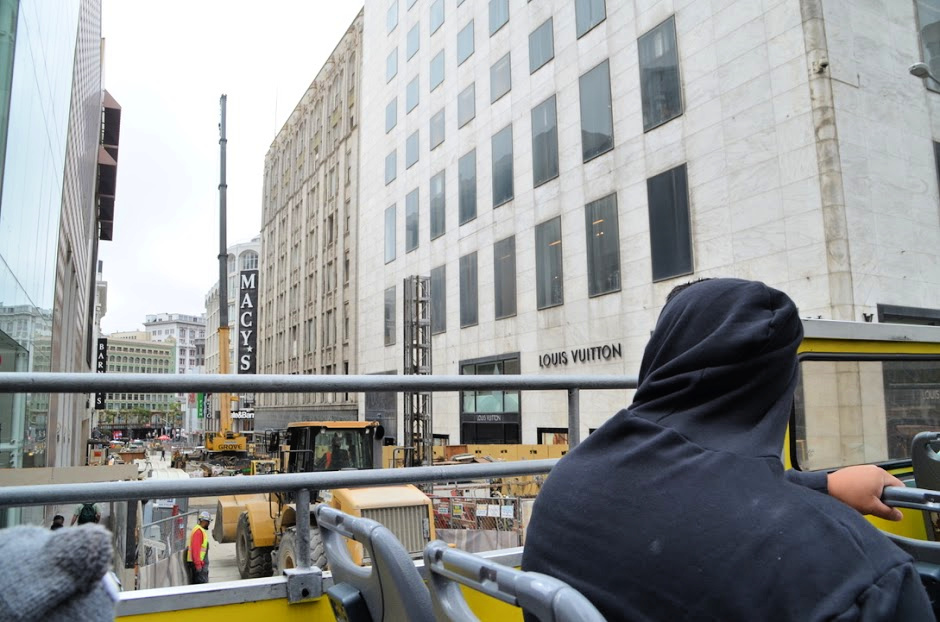 We decided to spend one of the days taking the City Sightseeing San Francisco Bus Tour.  We were able to walk from our hotel by the wharf to the bus stop.  It's a double decker bus so you can sit on the top and take unobstructed pictures as your drive by.
You also have the option to plug in your ear buds and hear about the sites you pass while on the tour.
One of the things I really like is you can jump off at the different stops to spend more time if you'd like.  There were three stops we really enjoyed.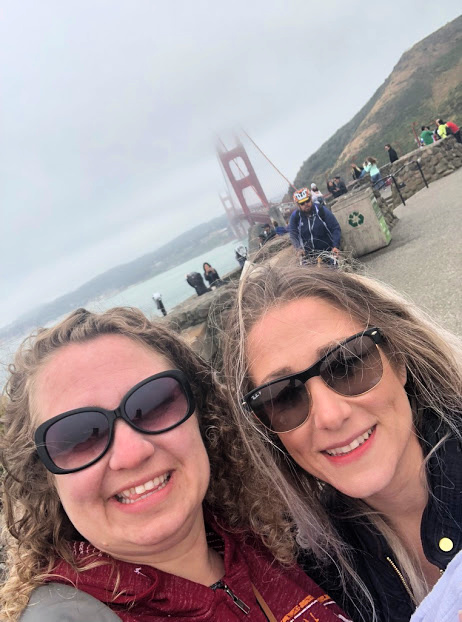 We took one stop and connected on a cute trolley car to see the Golden Gate Bridge.
It was really pretty and really crowded.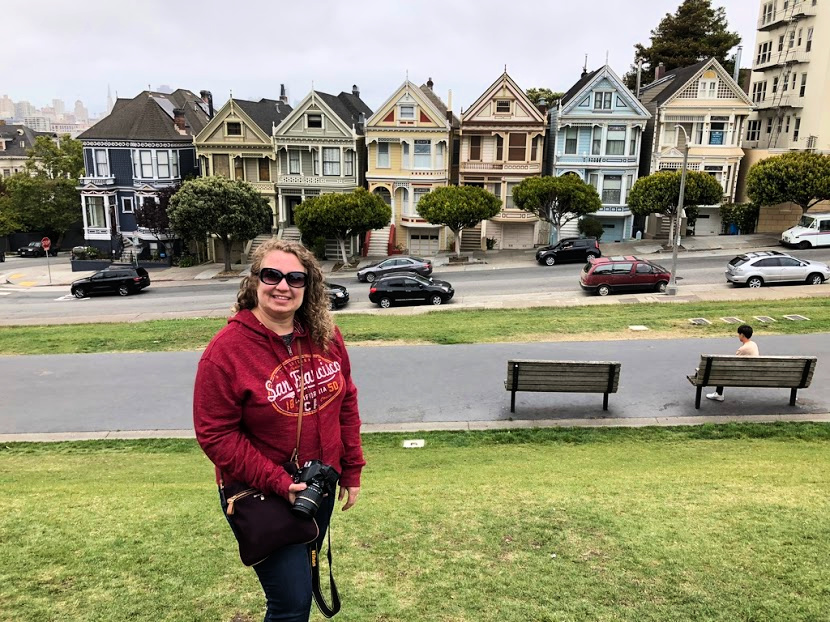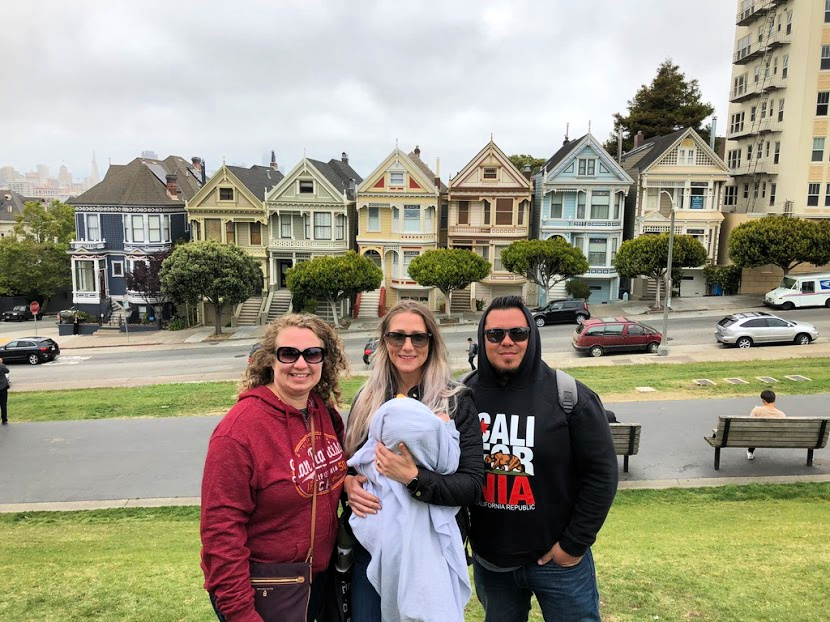 Another stop we took was Alamo Square. We hiked up the hilly park to see the Painted Ladies. Growing up my sister and I loved watching Full House so this was one of our must sees while in San Fran.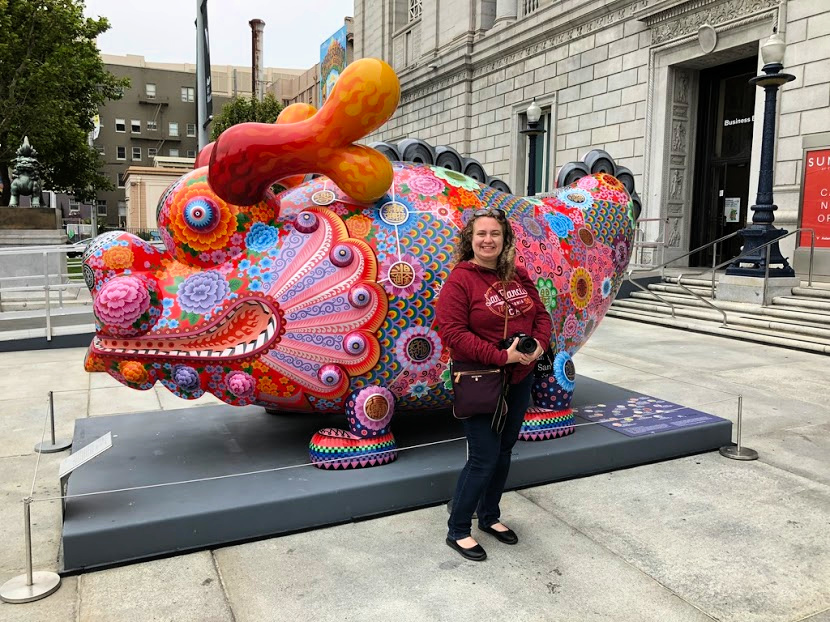 A third stop we took was downtown to see some of the statues. We also walked a bit around town and found some delicious steamed dumplings.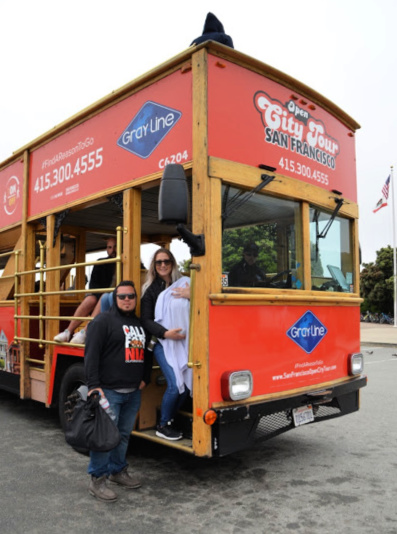 The City Sightseeing San Francisco Bus Tour is a great option if you want to explore San Fran!
Connect with them: