Birthday Fun at Sky Zone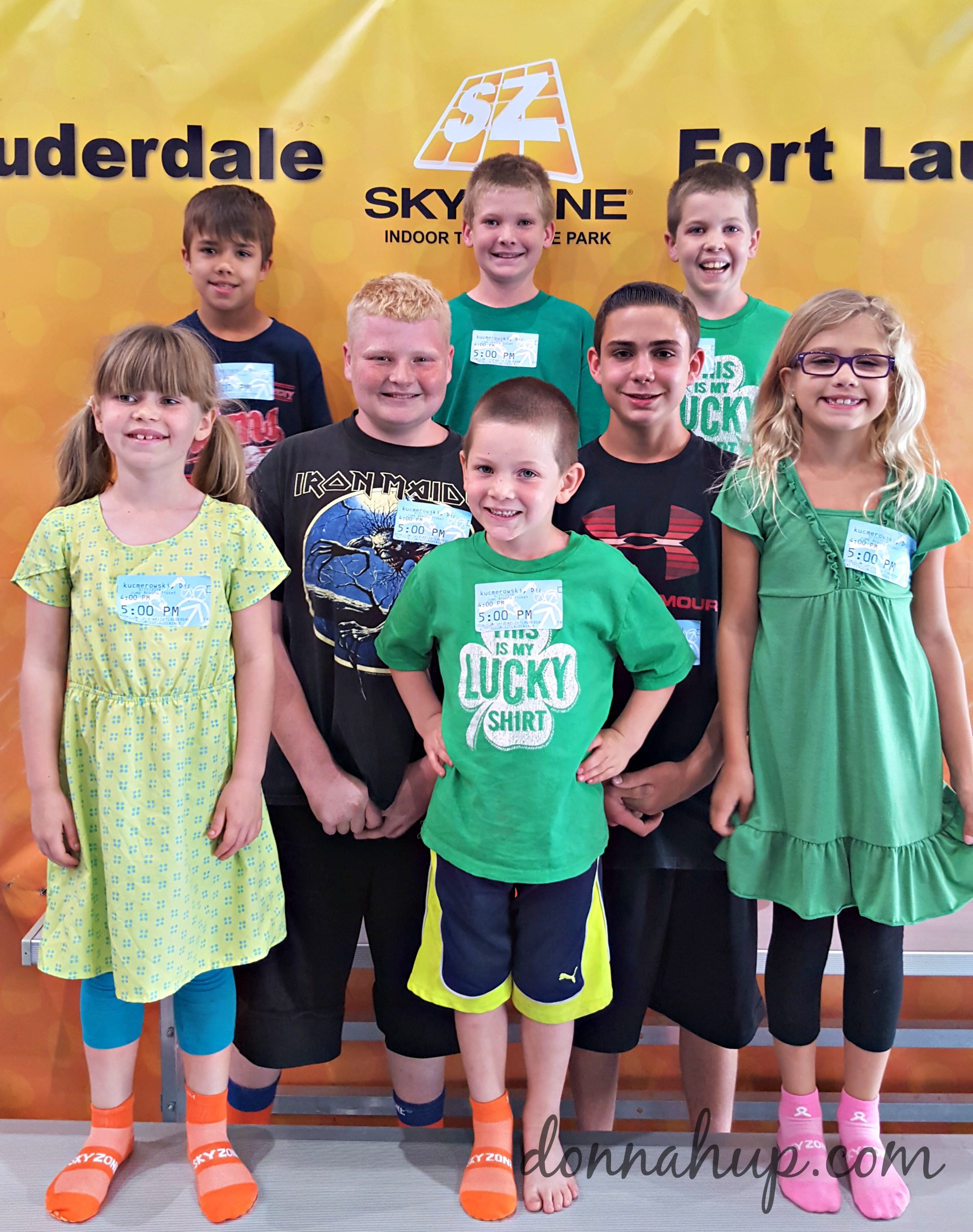 We recently celebrated my son's 13th birthday at Sky Zone. We invited 7 friends and partied there for 2 hours.  We jumped, ate pizza and had cake.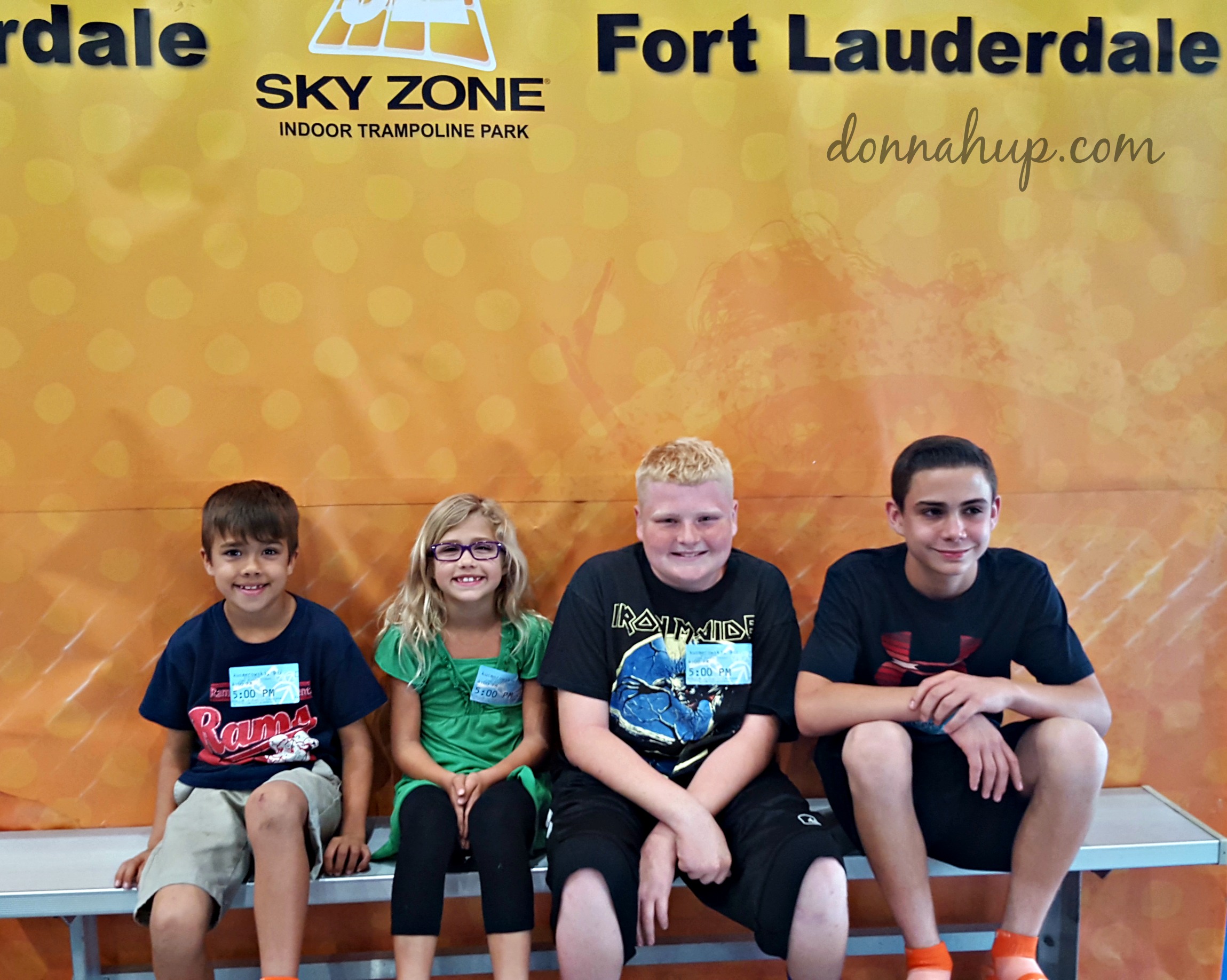 Sky Zone made it very easy to set the party up.  Over the phone a party planner goes over every detail with you from time, date, invitations, food and drinks all you do is say yes or no.  It doesn't get much easier than that!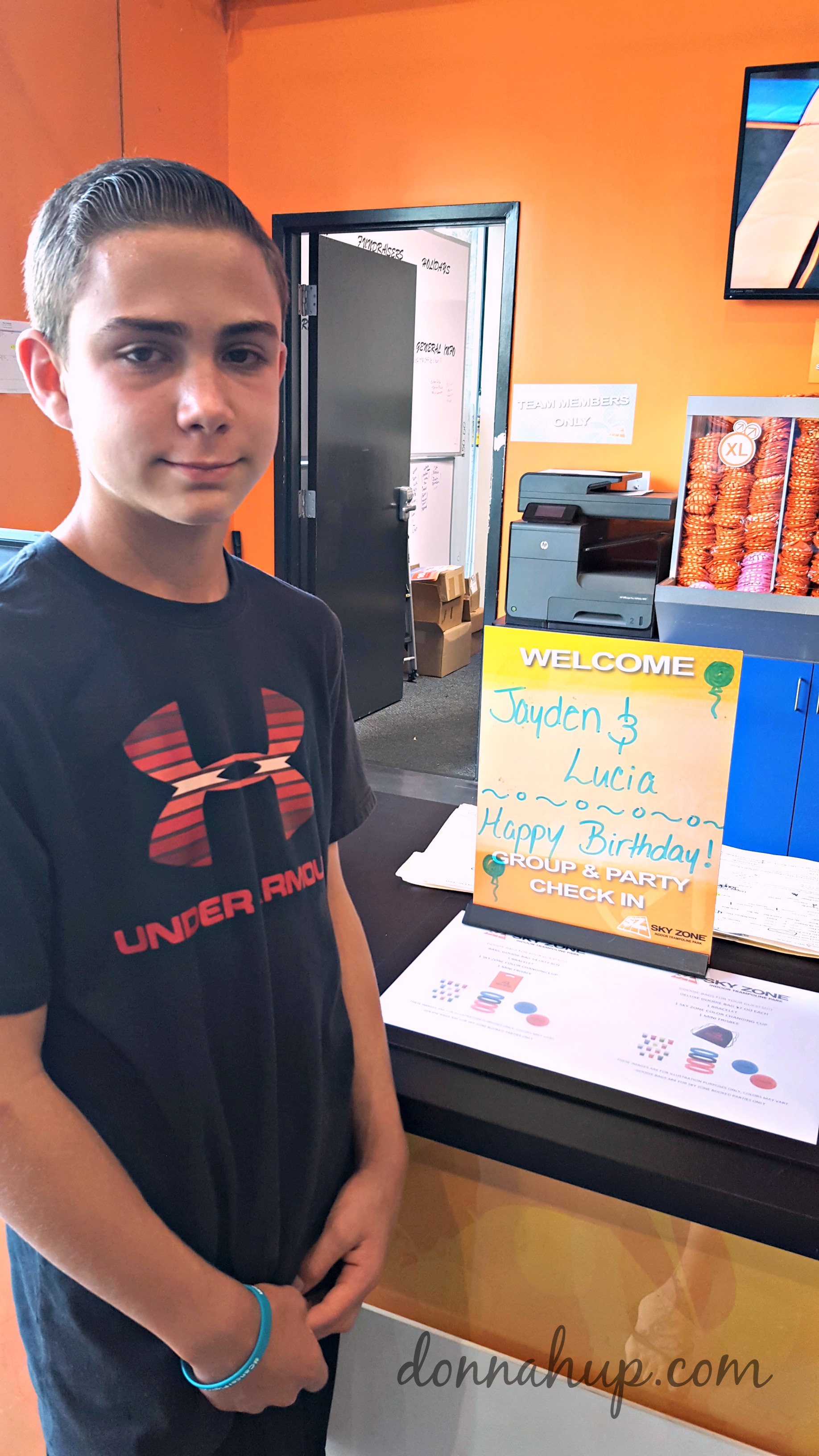 A few days before the party they will call you up to go over everything one more time to make sure everything is perfect for the party, they even send you a link online to fill out the waivers before you get there.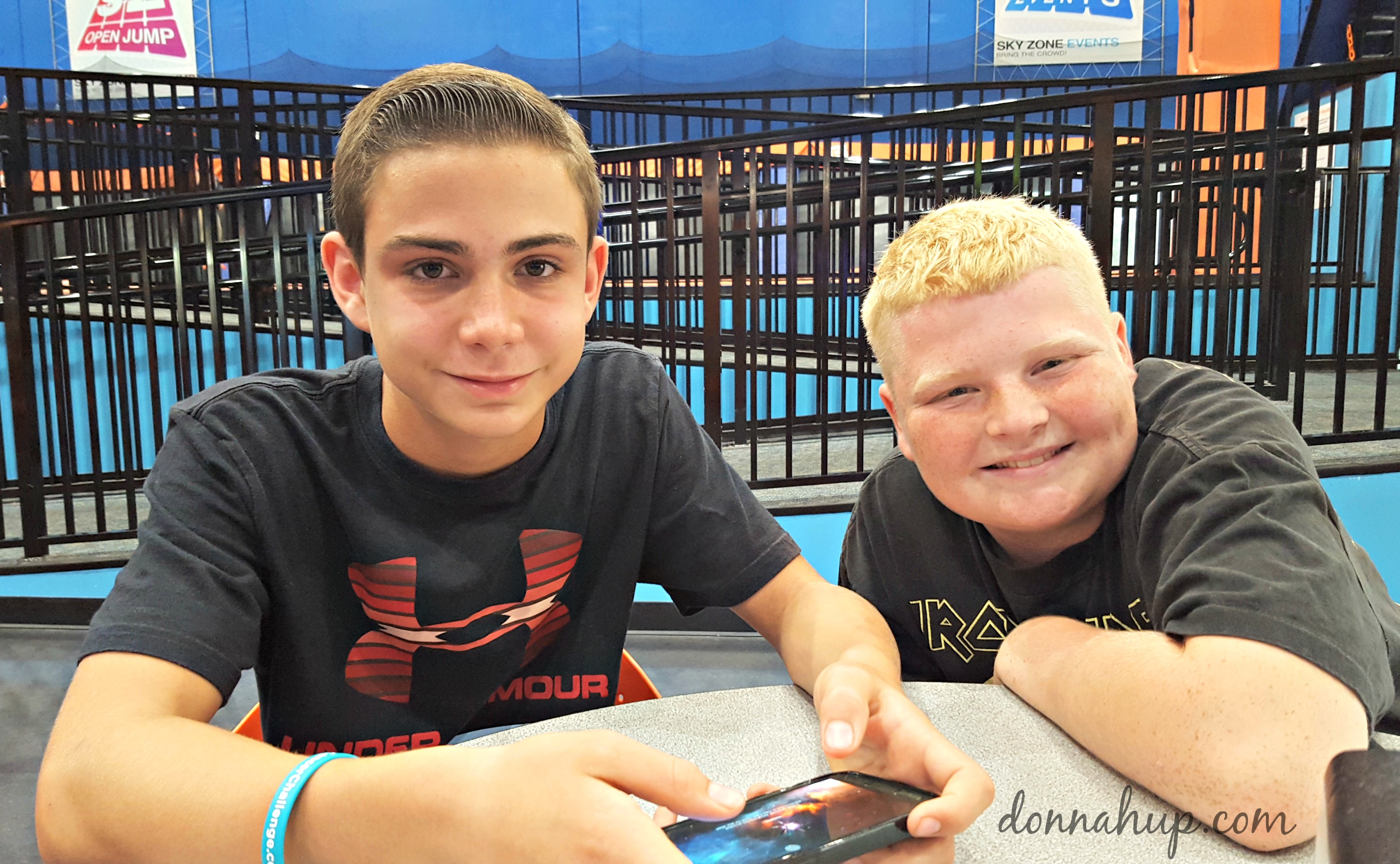 When we arrived there was a sign welcoming Jayden and his party and there was a rolling cart that the guest could put their shoes and gifts.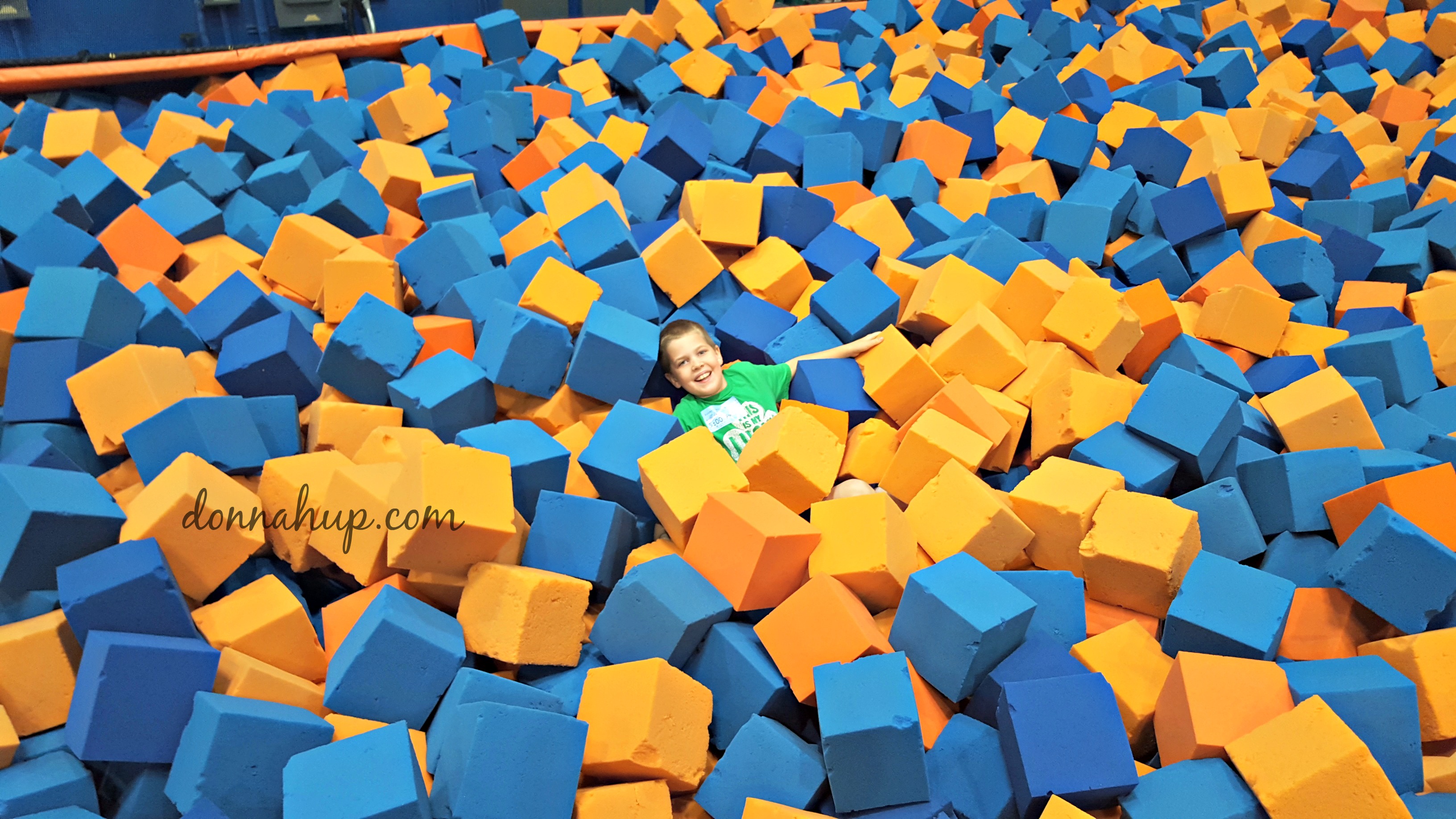 Once you sign in and get your party sticker you have to wait until your jump time starts. This part you should be prepared to wait for.  They want you there 30 minutes before your party and then they make you wait 30 minutes to jump.  It was hard to keep the kids entertained while they waited – they were ready to jump. They do have some video games you can play for money while you wait.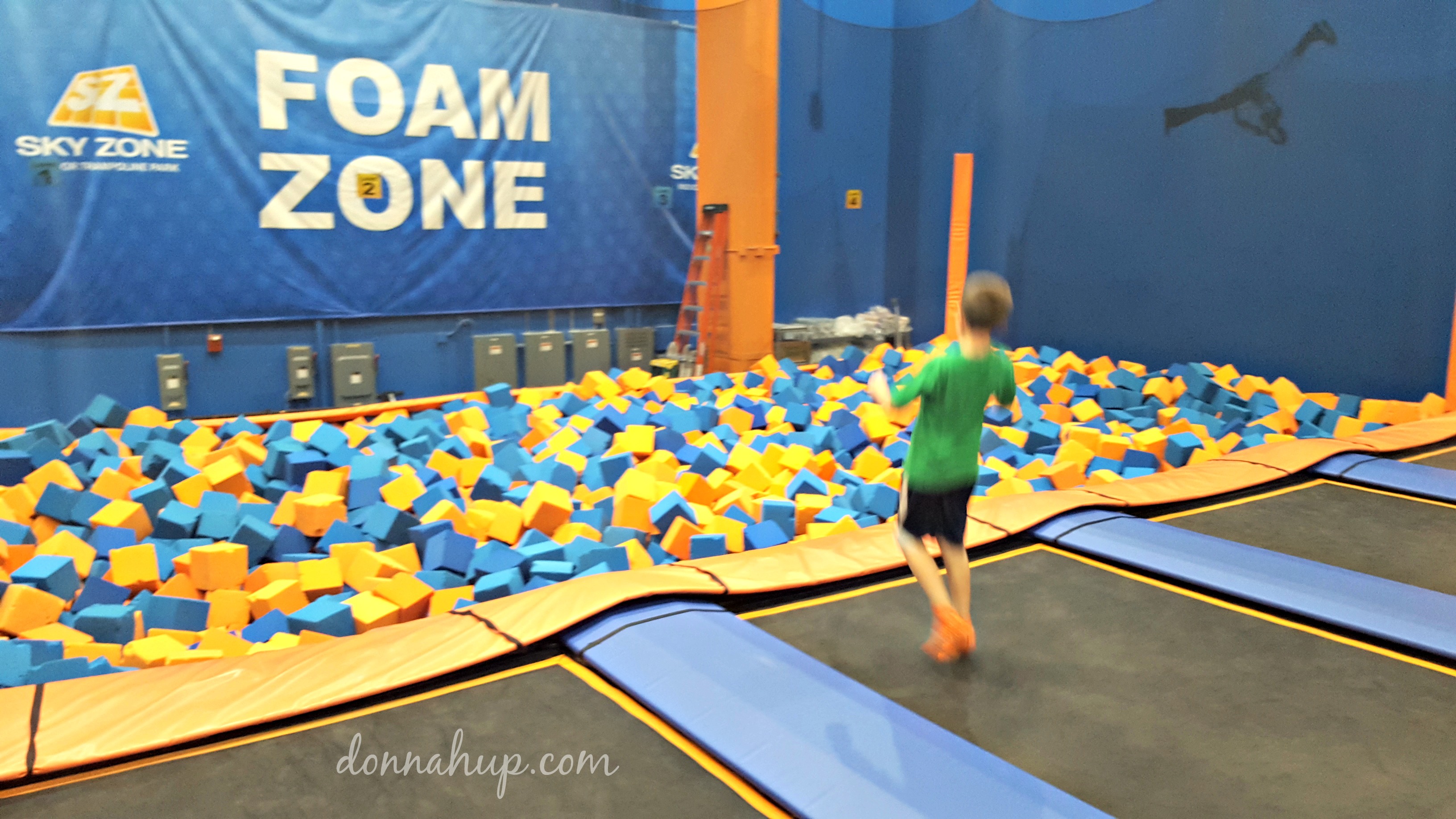 When the jump time started they had full use of all that Sky Zone offered.  There is a huge trampoline area.  Even the walls were trampolines! They loved it!! They also had a dodge-ball court, a foam jump pit and Jayden's favorite, the slam dunk.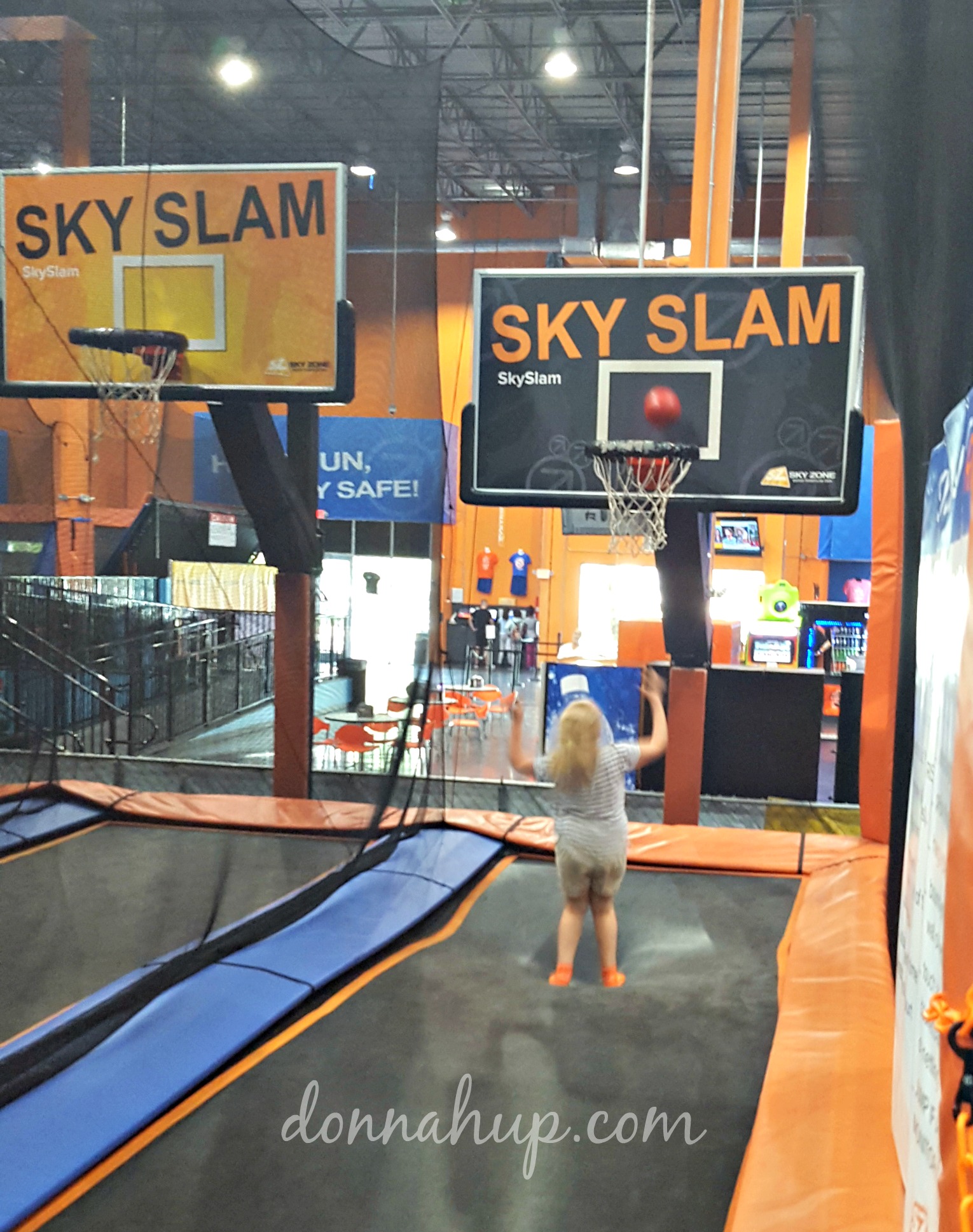 In the slam dunk area they have 3 hoops with 3 different heights and you can jump on the trampoline and slam dunk it.  It was a big hit. Sky Zone is also very big on safety and keeping the kids safe.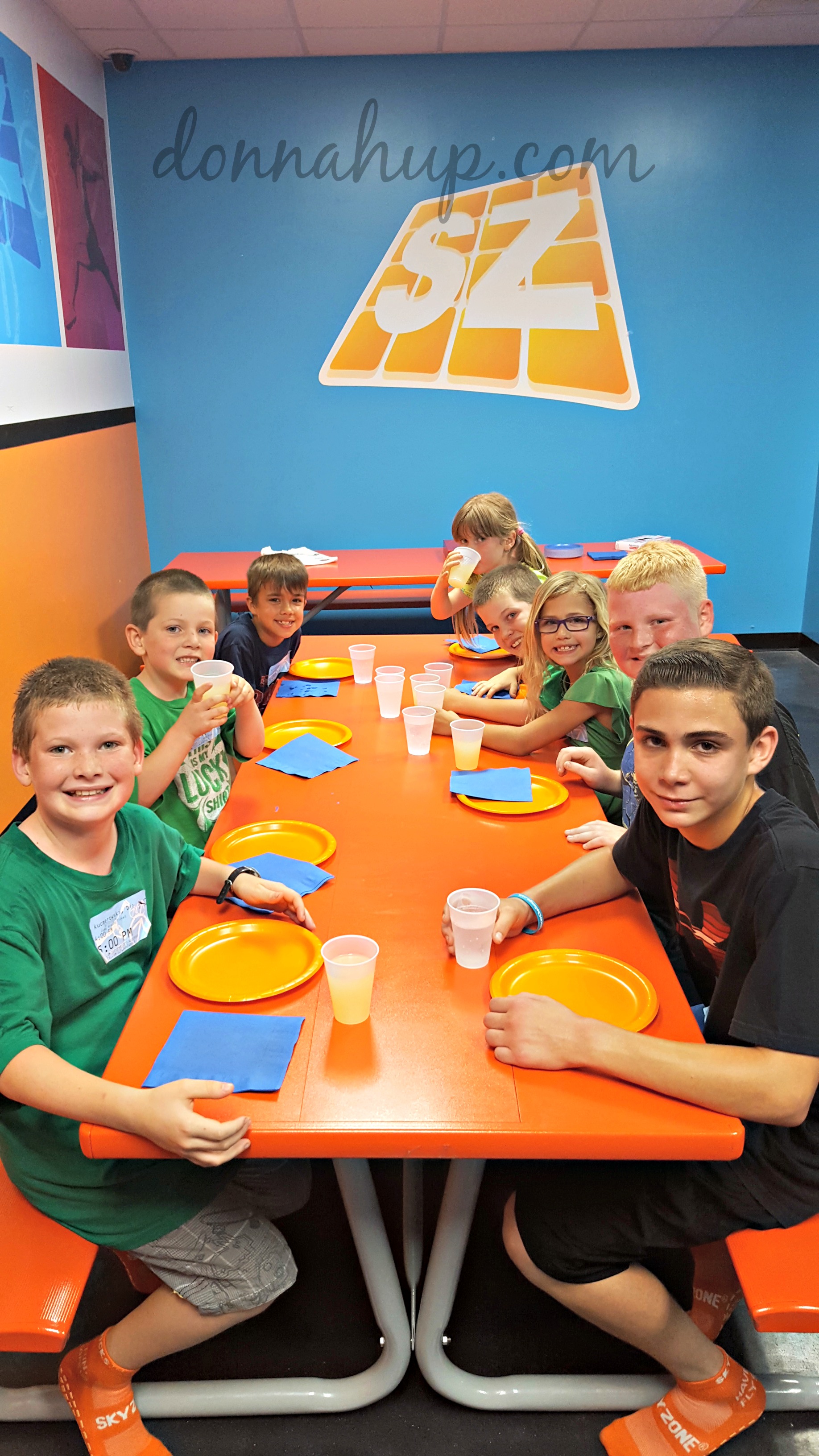 After our hour jump time the party host made an announcement over the loud speaker for Jayden's party to come to the party rooms. We went to a room where all of our stuff from the rolling cart had been moved in there (you only have the party room for when you eat pizza and have cake) and food and drinks were waiting. Our party host had all the kids sanitize their hands before sitting down and getting them all drinks and pizza.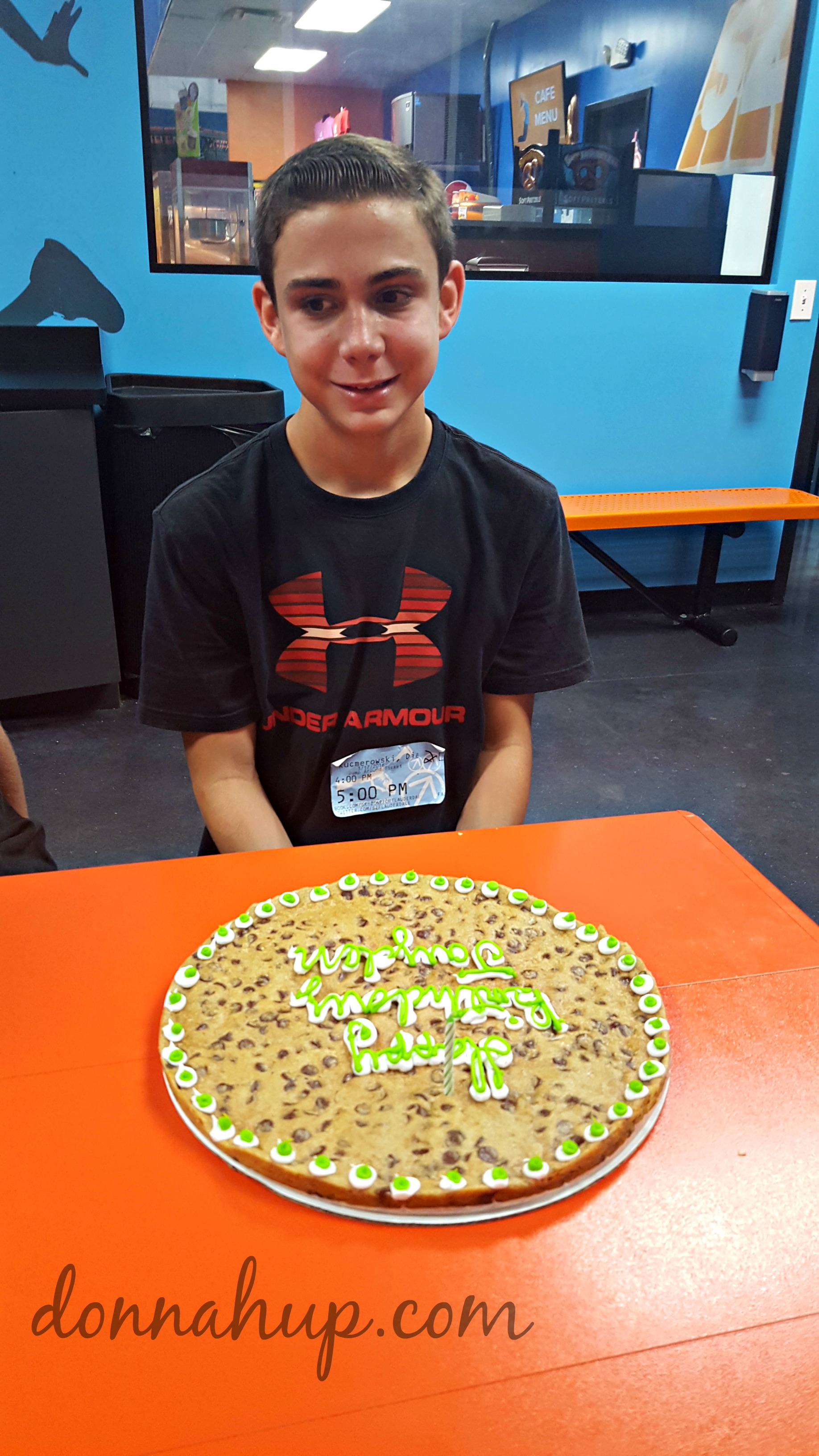 When the food was done the host cleaned it all up and brought our the cake to sing Happy Birthday.  She cut and served the cake too. Once we were all done eating, she once again cleaned up after us! It was so nice not to have to serve everyone and clean up after everyone. I was able to enjoy the party.
We left with happy, tired kids!