Behind the Scenes with the Cast of black-ish
#ABCTVEvent #blackishABC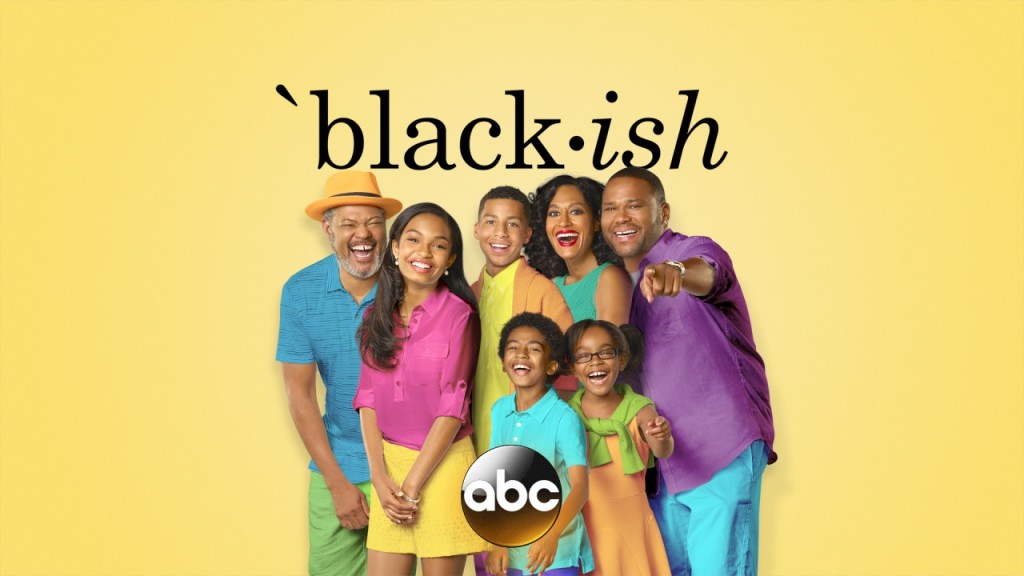 There's a great new show on ABC called black-ish. I've loved it since the first episode I viewed. After sitting down with the kids in the show I love it even more. The kids were so polite and just absolutely adorable. We were also able to interview the creator, Kenya Barris.
About the Show:
Andre 'Dre' Johnson (Anthony Anderson) has a great job, a beautiful wife, Rainbow (Tracee Ellis Ross), four kids and a colonial home in the 'burbs. But has success brought too much assimilation for this black family? With a little help from his dad (Laurence Fishburne), Dre sets out to establish a sense of cultural identity for his family that honors their past while embracing the future.

black-ish stars Anthony Anderson as Dre, Tracee Ellis Ross as Rainbow, Yara Shahidi as Zoey, Marcus Scribner as Andre Jr., Miles Brown as Jack, Marsai Martin as Diane and Laurence Fishburne as Pops.
We asked the kids what it was like working on the set. Yara (Zoey) told us that it's absolutely hilarious on set working with comedic geniuses. She also shared that she learned so much from them. Marcus (Andre Jr) agreed sharing that it was an amazing experience to work and learn something new from the rest of the cast. "They're all comedic geniuses."
Marsai (Diane) was absolutely adorable. She said "We actually feel like a real family. It isn't like working, it's fun. Together we are unstoppable!" Her enthusiasm was overflowing.
There were four chairs set out for the kids and when they took their seats both Miles and Marsai sat in the same chair leaving he chair to the side empty. Just like their on set characters they seemed to be inseparable.
We asked them how close their on screen characters were in real life. Marcus, Miles, and Marsai all felt pretty relatable to their characters. In fact Marcus even shared that most of the conversations that have happened in the show have happened to him in real life.
Yara on the other hand was the exact opposite. She loves to read and spent this past summer in Oxford taking two history classes. She also tends to forget her phone most of the time. She is into fashion but it's a different style then Zoey.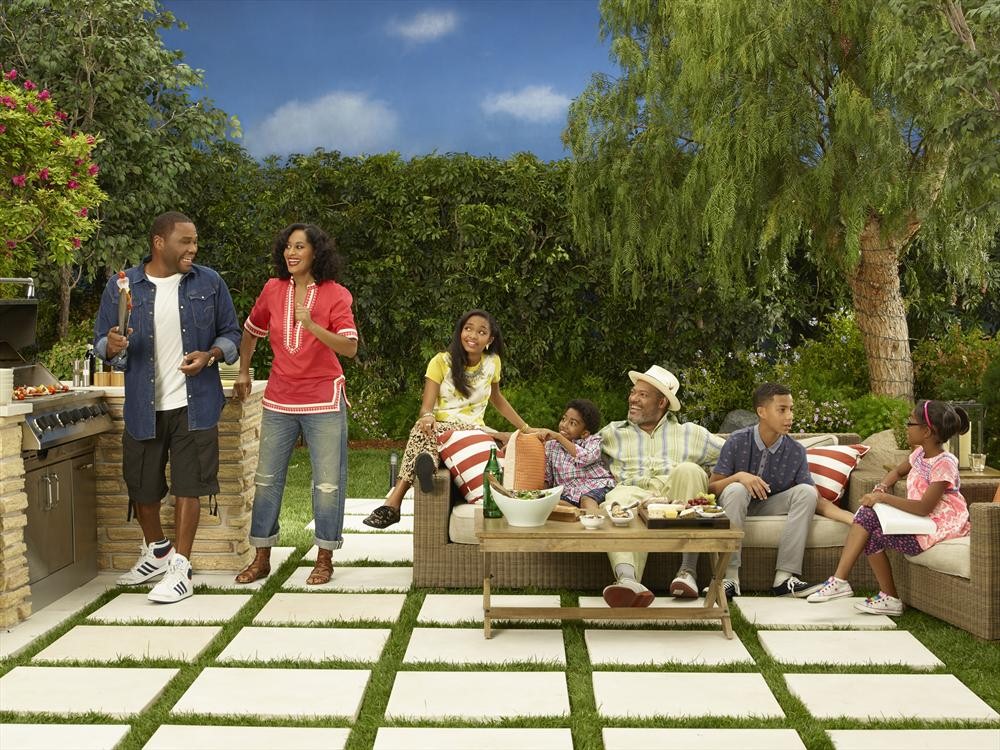 We asked them if they had a favorite episode they had worked on and they all agree that it was the pilot. Marcus explained that they immediately bonded during the pilot. That was also their first experience working together and getting to know each other.
We asked the kids what their friends and family had to say about all of this. They all agreed that both their families and friends were extremely supportive. Yara shared that her Aunt posts every week letting everyone know they need to watch it and Marcus' grandma who works in sales always finds a way to brag on her grandson when selling something to her customers. Miles told us that his family goes crazy when they go by a billboard and Marsai said being on a billboard is a dream come true for her.
Kenya Barris joined us half way through the conversation. He shared that black-ish is about his life and the show's inception was based on his own family. In fact his 6 year old son thinks he is Jack. It was pretty comical when he shared that after watching the "Spanking Episode" his son exclaimed "Wow, that was a close one!" He says the show is fun for both him and his family and expressed what an amazing blessing and miracle it is to see something like this come from his life.
We asked Kenya what his definition of "blackish" was. He explained that it really was a word they came up with from their characters point of view . "The world is a lot more homogenized for these kids than it ever was. I look at my kids and the way I grew up and what I thought being black was is not what my kids are living. There's not a black or a white kid left in America; they're all just sort of a blend of everything else. The show is about 3 generations talking about who we are today."
He also explained that he didn't see it t as a black show . "it's just a show. This is the world we're living in, we're just families."
After speaking with the kids we were able to sit down with their parents. It is very easy to see why these kids are so great and I loved how proud they were. They really worked together and protected the kids (their own and each others).
Make sure to tune into ABC on Wednesdays 9:30|8:30c to catch black-ish.