A Relaxing Day at Thermëa
While in Winnipeg we took a visit to the the Thermëa Nordik Spa. I am always up for a spa and day of relaxing and honestly before I got there I wasn't sure about what all the fuss was about. I just assumed it was a really pretty space to relax in.
It is a really pretty space.  I love their Instagram feed; it's gorgeous.  But it's more than just a pretty space.
The space is set up for you to go through a thermal cycle.
Thermal cycle is a heat therapy treatment that involves alternating between hot and cold, followed by a rest period. This relaxation ritual is based on a 2000-year-old tradition founded in Nordic countries.

To draw the maximum benefit from the treatment, we recommend following the three steps below in the following order and repeating them three times.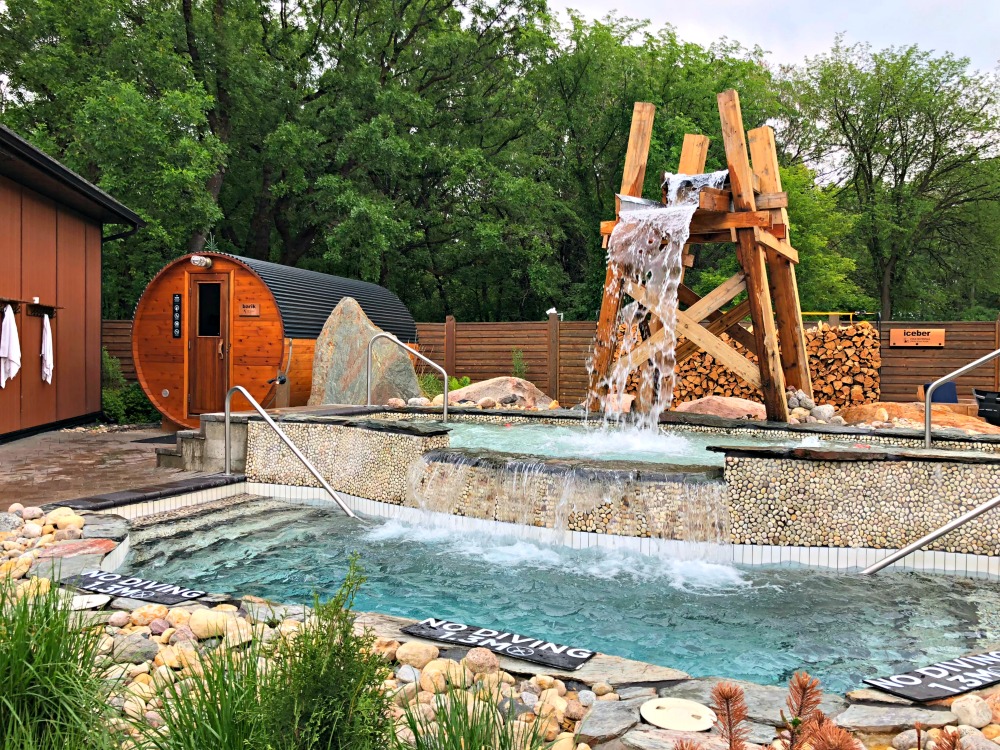 For the first cycle you can choose from the sauna (dry heat) or my favorite the steam rooms. They have have scented steam and I loved the orange one. Then you either take a dip in the Polar Plunge pool pictured above or dump a bucket of cold water over you. I tried both and preferred the pool. I was really hesitant to go in and it was super cold while getting into the pool, but felt SO good after. Then you can rest in the hot tub.
Because heat therapy accelerates recovery and healing, some physicians have recommended it to their patients suffering from injury, chronic pain, rheumatism, or arthritis. Some studies suggest that heat therapy may also be an effective treatment in the fight against mild depression, appetite loss, and anorexia.
One of the things that we experienced was the Aufguss Ritual.
Aufguss is German for Infusion. Based on an ancient Finnish practice, this ritual heightens the effects of the traditional vapourization technique by using water enriched with natural essential oils. So when the water is poured onto the heated stones, a burst of vapour with health enhancing properties is released.
There was a Sauna Meister that performed the ritual and it was intense, but amazing! I would highly recommend it.
There was also a restaurant on campus with amazing food. Everything I had was so good, but the confit was my favorite! Okay the tomato soup with the croque was a close second.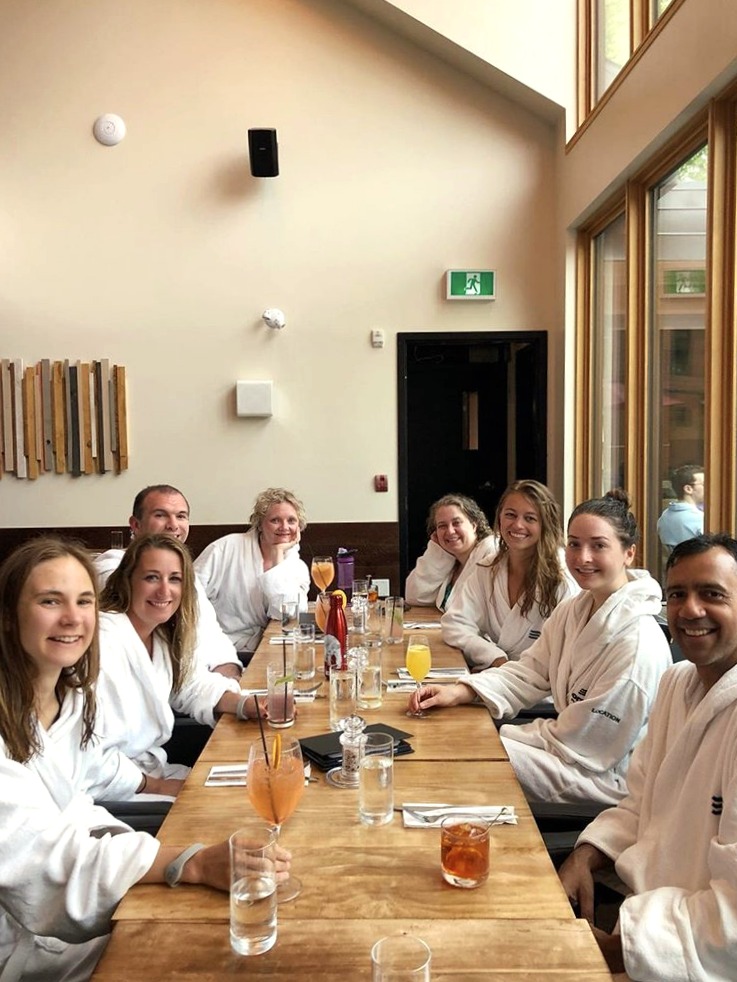 And the best part? You can eat in your robes! Talk about being relaxed!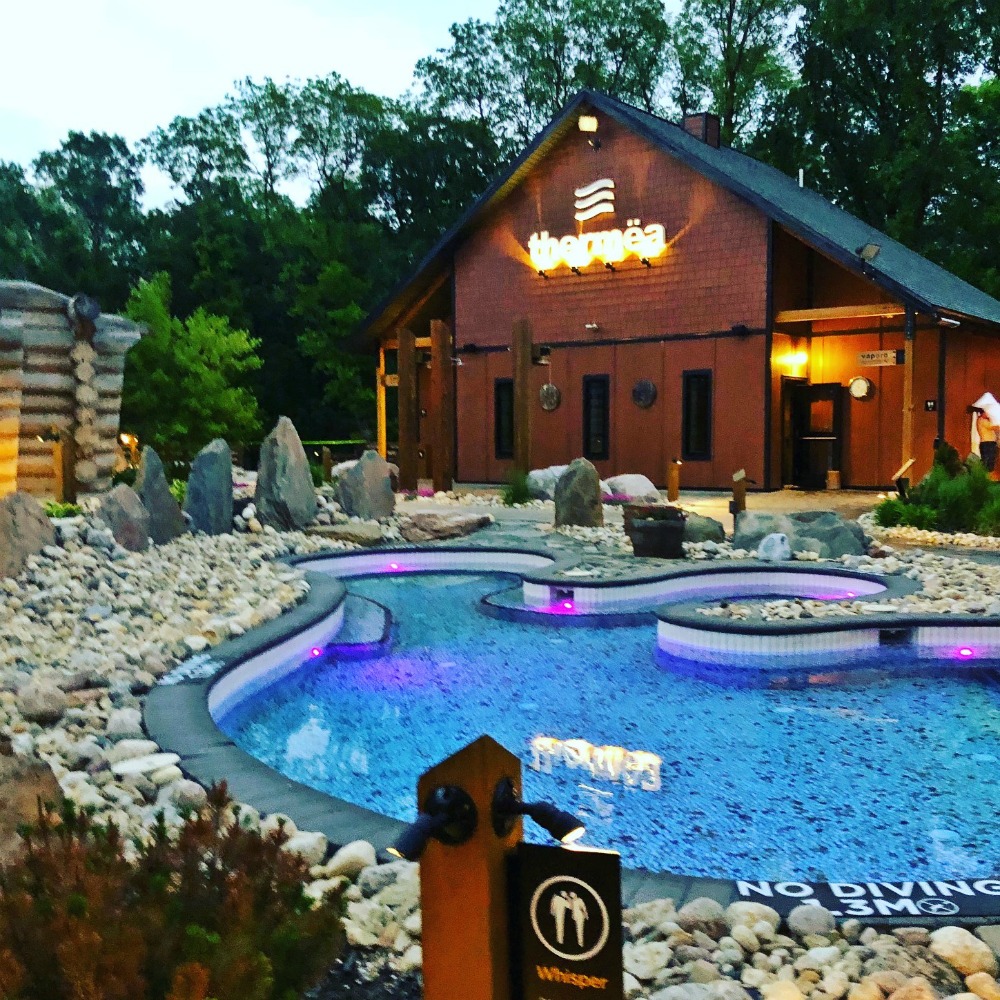 It's beautiful in the evening too. And the spa is opened year round. I would love to come here in the winter!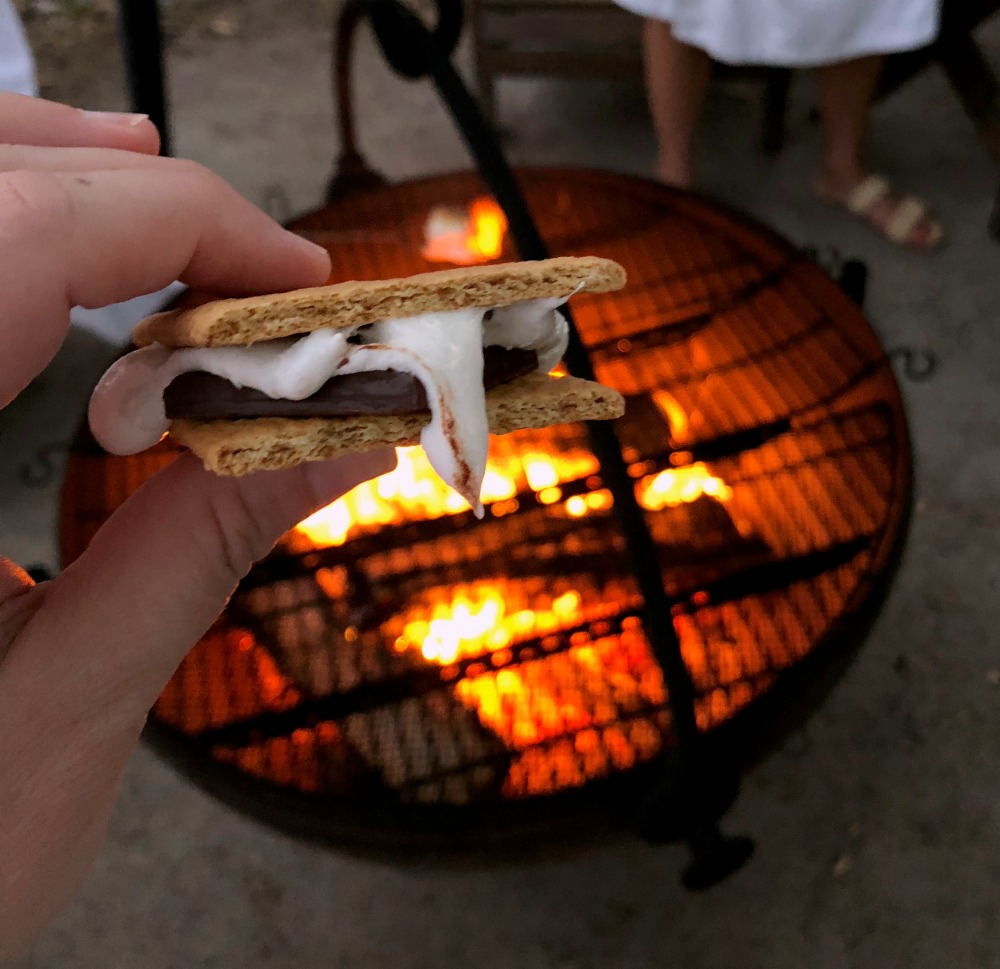 We ended the evening with s'mores over the fire.
We spent a total of 5 hours and it flew by! I could totally spend all day there and wish there was one close to where I live. I slept so well that night and woke up feeling amazing.
Connect with Thermëa: